One of the first steps to teaching kids how to use a compass is to help them understand what it is, what it looks like, and what it is used for. This short video is perfect for providing a little foundational information prior to diving in.
Learn more: History Illustrated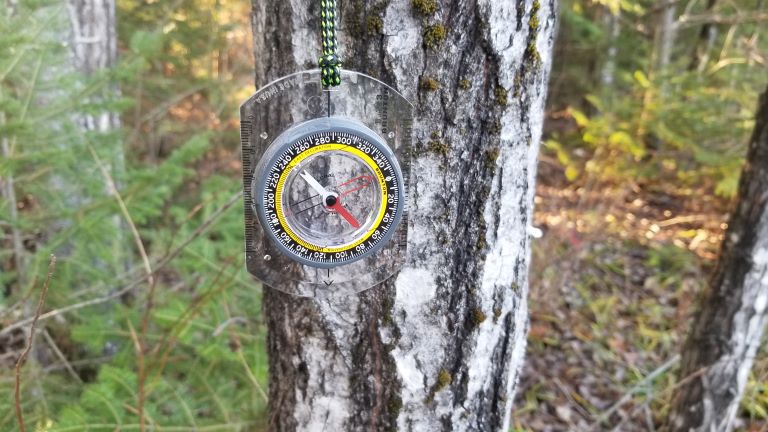 The best opportunity for teaching kids how to use a compass is the one place where they would definitely need it in an emergency: the wilderness. During your next camping trip, pull out a compass and teach kids the basics so they're set.
Learn more: Camping Zest
3. Lesson on Different Compasses
Students will need to know more than cardinal directions to use a compass. It is helpful to let students learn about compass basics and about the different types of compasses using this lesson from Study.com.
Learn more: Study.com
4. Become a Map-and-Compass Crackerjack
Have kids make a map of their room and show them how the compass rose works with the map. Give them a compass and some instructions to have them practice utilizing the compass along with the map to get to a destination.
Learn more: Little Passports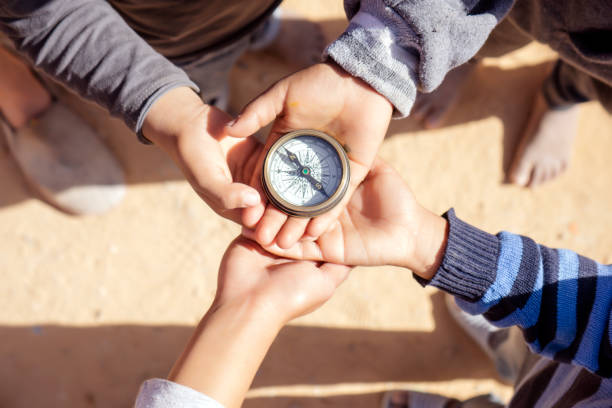 Give kids the opportunity to practice using directions before using an actual compass in the classroom with an easy worksheet that requires kids to use cardinal directions. After, set them off with an actual compass on campus to have them navigate using only the compass and instructions.
Learn more: Education.com
6. Compass Directions Game
Download and print this fun game for primary grades to practice learning compass readings. Teach basic navigation skills and directional skills to young children to help prepare them as they grow and learn.
Learn more: Etsy
7. Reader's Digest Explorer Guide
This book is helpful to learn to utilize a compass to learn the invaluable skill of knowing how to use this directional tool. This book is full of fun projects and ideas to help kids really understand and enjoy learning this new skill.
Learn more: Thrift Books
8. Make a Compass and Treasure Hunt Activity
Teach kids how to first make a compass using this compass craft. Then, promise (and follow through on) a treasure hunt, and they will immediately be engaged and learn North, South, East, and West quickly.
Learn more: Kids Activities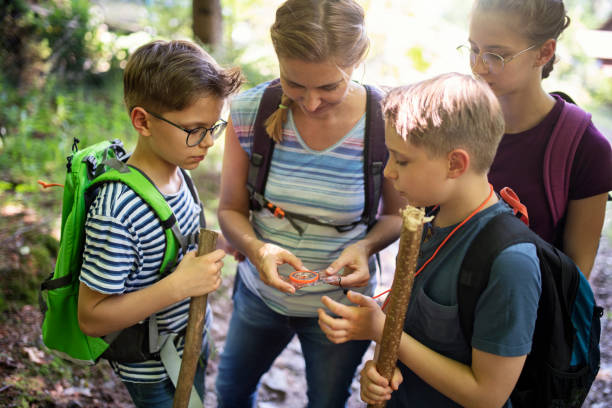 This video featuring kids will be a great asset to your compass direction activities as elementary students learn what navigation is, why it is important, and lastly be able to see compass tasks in order to practice and learn.
Learn more: PBS Learning
10. Compass Hands-On Activity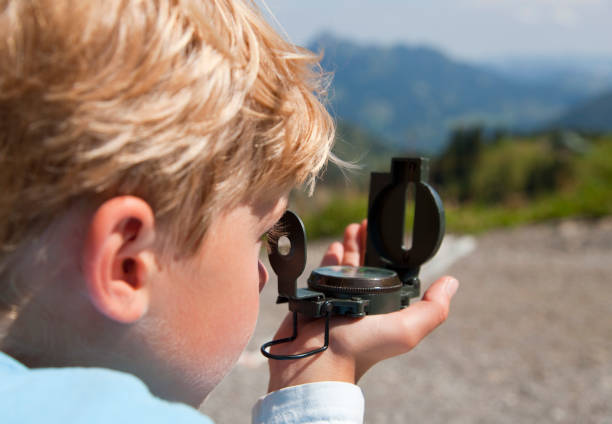 Challenge students with the basics of navigation using this fun and well-thought-out activity. Students will be able to use the true north pole in order to see how the magnetic poles affect our Earth and guide sailors in their direction.
Learn more: IEEE
While this is more of a craft than a tool, it will help reinforce the idea of the compass for younger students and instill the four cardinal directions so they can begin to understand the basics of how to use a compass.
Learn more: The Classroom Key
12. Bring the Compass Rose to Life
Use some sidewalk chalk and sketch out a compass on the sidewalk. Once you draw the compass, you'll be able to add labels and arrows pointing to all of the different places in the area including the library, school, grocery store, and more.
Learn more: Education.com
Invite all of your kids' closest friends (or your students) for a fun family afternoon. Host a treasure hunt complete with water balloon ammo, treasure maps, and compasses. In order to find the treasure, they'll need to follow the compass and utilize the map together.
Learn more: The Reinert Adventures
Ditch the GPS and grab a digital compass to have kids participate in geocaching, a fun, interactive, digital scavenger hunt. They'll find all kinds of treasure, from the digital kind to sometimes actually hidden trinkets. They can even take part in hiding trinkets!
Learn more: Explore More, Clean Less
15. Play a Navigation Game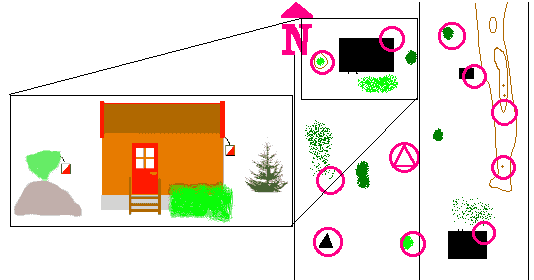 Navigation games offer kids the opportunity to practice navigation without consequences. Use these games and ideas prior to actually using compass readings to challenge students in the real world.
Learn more: My Open Country
16. Compass Directions Lesson Pack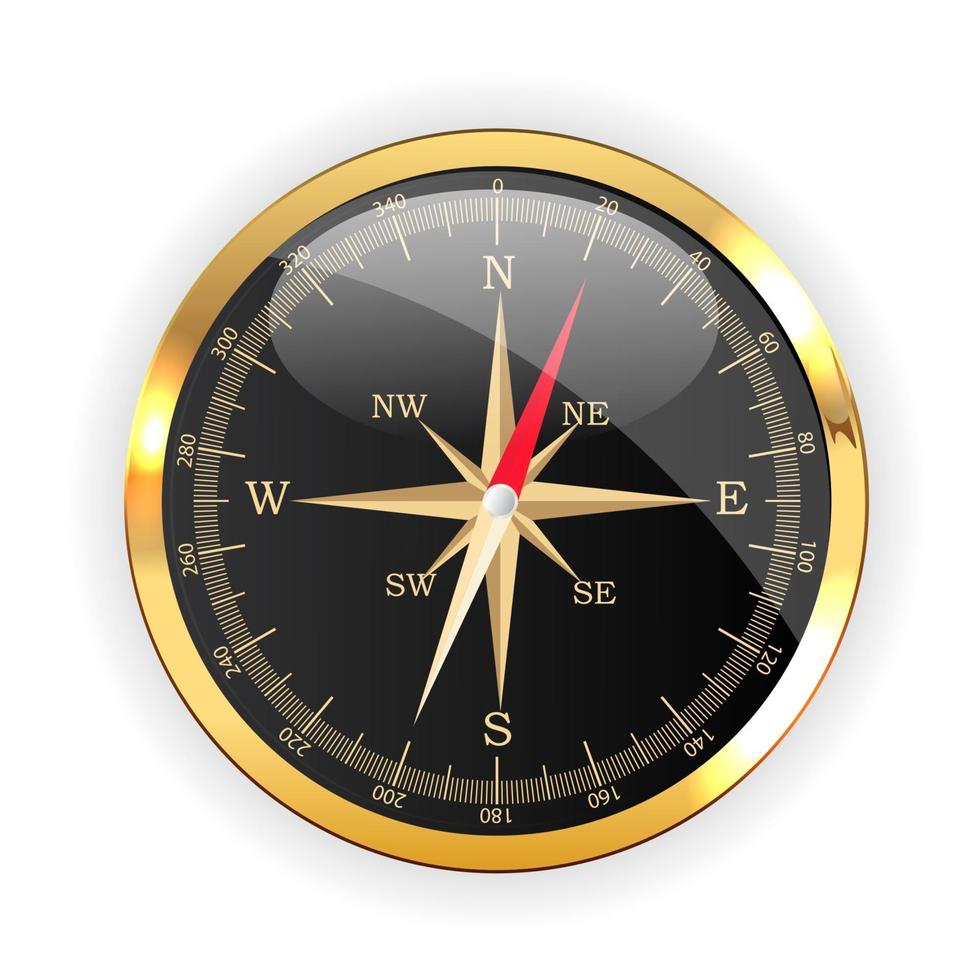 This complete map skills unit offers the perfect lesson set for teaching those directions and compass activities. This unit includes everything you will need, including the downloads and step-by-step directions.
Learn more: Twinkl
Use this handy and free printable to teach your entire class the parts of a compass to students. Direct students to fill in the blank spaces and have them use this prior to the real thing.
Learn more: Enchanted Learning
Practice STEAM with kids and help them create their very own compasses. By utilizing the correct objects, you won't have to go out and buy compasses, but instead, they'll learn a few different skills with this activity.
Learn more: Rookie Parenting
19. Explore Cardinal Directions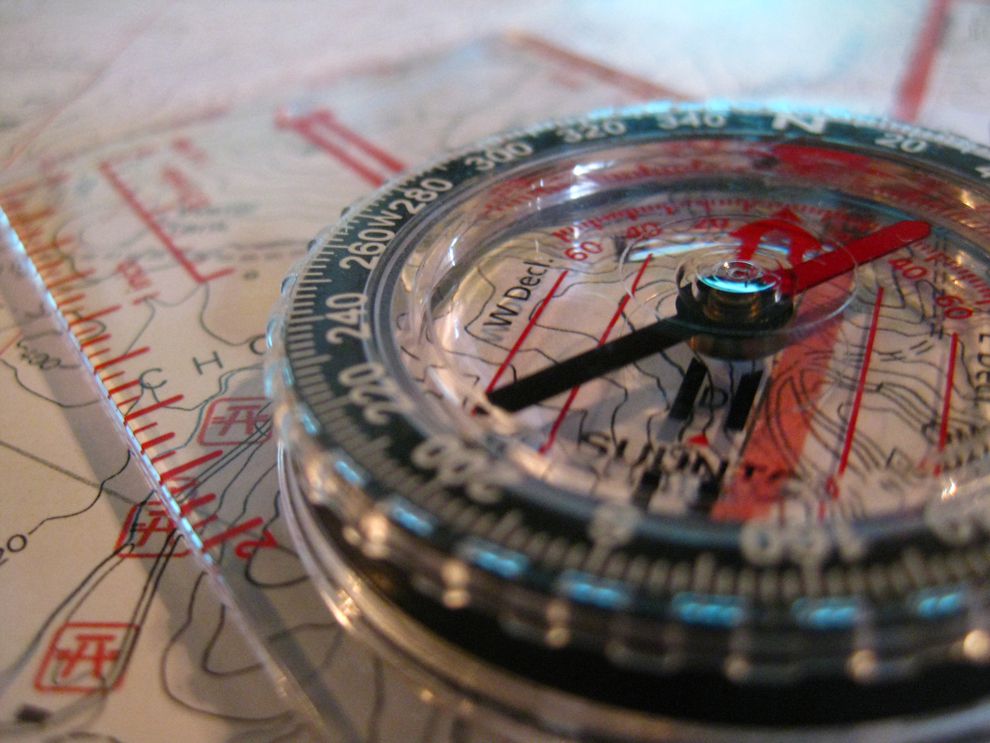 Let kids practice exploring and learning cardinal directions with this awesome lesson from National Geographic. They will enjoy the real-life skills they'll be learning which will keep them excited and engaged.
Learn more: National Geographic
20. Explore Your Surroundings
Using these inexpensive compasses, allows kids to explore their surroundings. Afterward, direct students to fill out a worksheet to answer questions about the locations where they found specific things. When they're done, they can have their very own compass to take home and practice with!
Learn more: Amazon