Middle school can be a difficult time. You can often feel a loss of control in so many areas of your life, which leads to an intense need for coping mechanisms during this critical period; therefore, it is a crucial time to develop healthy coping strategies.
Middle schoolers are still learning how to understand and manage intense emotions, conflicts, and experiences. In addition to that, they are in the midst of a period of significant physiological change. Without a toolbox full of positive coping skills, they are at risk of developing unhealthy or harmful coping strategies that can have a lasting impact on their life.
It is essential to develop a coping plan filled with skills that work best for your students, so I hope you will help them build one after you check out my top 30 favorite coping skills for the everyday lives of teens!
In through your nose, 1...2...3..., and out through your mouth. There are a variety of breathing techniques, but regardless of which approach you take, using a deep breathing exercise is important. Deep breathing is critical to bringing oxygen into your blood, lowering heartbeat, blood pressure, and stress. I always suggest taking at least 3-5 deep breaths before taking any other action in an emotional situation. Make sure you feel the breath deep into your diaphragm, because shallow breathing has the opposite effect, causing increased anxious feelings! Deep breathing is also a great method of calming the body and mind when overstimulated.
Learn more: Kids' Health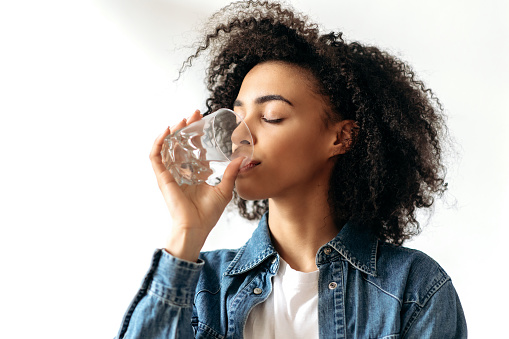 Water, water everywhere make sure you take a drink! Did you know water is a coping tool! Water is important for hydration which helps our bodies stay balanced, so drinking enough water regularly can support you in becoming stressed. However, the action of taking a drink of water in the moment of stress is also beneficial to resetting your body and mind.
Learn more: Gr8ness
Yum! Snacking can be an effective coping method or an ineffective one. Having a small healthy 3. Have a snacksnack such as nuts, yogurt, citrus fruit, and even dark chocolate or a small piece of candy can provide a quick boost of calming brain chemicals. Be careful of high sugar foods, though! While it is true that sugar boosts healthy brain chemicals like dopamine and serotonin, large amounts of sugar can cause anxiety and depression to worsen. So next time you feel stressed, break out the healthy food!
Learn more: Sutter Health
Engaging, science-based exercises like walking and running can prompt mood-boosters in the brain like endorphins and burn up excess cortisol, the body's stress hormone. Don't just run or walk out of the situation that is causing you stress, make sure to take those deep breaths and then, let someone know you need to take a walk or run to calm down.
Learn more: Mayo Clinic
Listening to uplifting music can help the brain produce feelings of calm and positivity. Music is a powerful tool for teen coping, so keep those headphones handy.
Learn more: Michigan State University
Drawing, painting, and coloring have positive effects on coping and emotional management for middle schoolers. Art helps us to process and express difficult emotions among other things.
Learn more: Coepio Healing Arts and Healthline
7. Find a Fidget or Stress Toy
Fidget and stress toys provide an avenue for channeling overstimulated energy such as that created by anxiety. By having a source to which to target repetitive movements, stress and anxiety can be reduced. Many fidgets are easy and discrete to use in stressful situations.
Learn more: Forbes
Prayer, regardless of your religion, can be a great benefit to your emotional health. Prayer supports positive coping methods through releasing feelings of control and building a calm spirit.
Learn more: Everyday Health
Stress can often make us focus on the worst-case scenario and the possible negative outcomes. Sometimes we may only be able to see the negative outcomes of our situation, but you can rewrite your story! You can turn that around to consider the best-case scenario and find some possible positive outcomes. You can use even the worst situation to strengthen yourself. Acknowledge the bad, and validate your feelings, but do not stop there, instead keep going to find a gain that will make you stronger.
Learn more: Janine Halloran
25. Embrace Radical Acceptance
Radical acceptance is an approach that allows us to acknowledge, accept, and tolerate the painful situations that we cannot control without allowing them to turn into long-suffering trauma carried throughout our entire lives.
Learn more: DBT-RU
Napping restores you, both physically and mentally. Check here to learn more about the benefits of napping.
Learn more: Psych 2 Go
Let it go. Your feelings are valid and they need to be expressed. They serve a purpose in your life. It is important that you let yourself have a moment to feel whatever kind of way you feel.
Learn more: The School of Life
28. Validate Your Feelings
Often people try to focus on why they should not feel a certain kind of way; however, it is important that you accept your feelings are valid. Validity does not indicate accuracy. We cannot always control how we feel, but we can control how we respond to them as well as how we work through them.
Learn more: Candace van Dell
Visualizing quiet, comforting places brings a sense of peace to difficult situations and helps our body lower cortisol levels. Learn about how to use visualizing techniques to build a serene place for coping here.
Learn more: School Mental Health Ontario
30. Rein in the Rabbit Hole of Thought
Often our thoughts spiral and we can lose control of our thinking during difficult feelings. If we recognize the rabbit hole of thought, then we can more easily combat it during challenging situations and keep them from becoming demotivating situations, which are much more difficult to overcome.
Learn more: Fablefy - The Whole Child