Critical thinking is the process of using higher-order thinking skills in which students observe, conceptualize, apply, evaluate, and synthesize information that they learn in order to solve problems and make decisions effectively. Critical thinking is crucial for middle school students to be equipped to respond to academic, social, and emotional challenges successfully.
As an educator, developing critical thinking in students is paramount. Critical thinking skills are built through exploration, inquiry, questioning, discussion, and collaboration. Below are my top 20 classroom activities to transform your middle school students into critical thinkers!
Service projects support the development of global-mindedness in addition to building creativity, collaboration, and problem-solving. Service projects allow students the opportunity to engage their interests, apply learning to real-world situations, and actively problem-solve. Service projects could relate to classroom topics, holidays, or community areas in which students have concerns.
Learn more: Kid Activities
2. Project-Based Learning
Project-based learning builds creativity, collaboration, and problem-solving while creating opportunities for student motivation and engagement. You can learn about how to execute project-based learning here.
Learn more: PBL Works
3. Problem-Based Learning
The other "PBL" of education is problem-based learning. Problem-based learning activities are critical to the development of problem-solving skills. You can learn how to implement problem-based learning approaches here.
Learn more: Educators for Social Change
4. Get Outside the Classroom
Take learning outside the classroom. Applying learning to the world around them will support students in making crucial connections that build critical thinking. Check this video for ways to bring the outdoors to your classroom!
Learn more: Edutopia
Inquiry-based learning is a cornerstone of critical thinking skills that creates in students an avid thinker of creative solutions. Instead of giving students the questions and then the answer, flip it! Give students information and have them build questions from their own thinking, or give students questions then allow them the space needed to find comprehensive solutions. Inquiry builds analytical skills.
Learn more: Taylor & Francis Online
6. Incorporate Turn and Talks
Turn and talks allow students to briefly share, review, and make connections to things they are learning. It is one of the top critical thinking resources when executed effectively in the classroom. Turn and talks allow for the exploration of an array of topics.
Learn more: Smekens Education and The Thinker Builder
While group work teaches cooperation, it also provides an opportunity for building critical thinking attributes like task deconstruction, planning, and explanation of thinking.
Learn more: Mrs. Spangler in the Middle
Centers are not just for elementary students. Centers create a diverse learning interaction that allows opportunities for students to be more expressive in the learning process. Critical thinking skills come out of such active learning. It is also a great way to leverage resources, especially teacher one-on-one time!
Learn more: Rachel Mccollum
9. Revive Reader's Theatre
Using a reader's theatre gives students a more enriching reading comprehension experience due to the highly engaging and interactive approach. Read more here about why you should use this reading approach to support critical thinking.
Learn more: Mrs. Beers
Debate is an opportunity for individuals to consider, discuss, and analyze a controversial topic. Middle school students have ideas that they want to express and discuss. Giving them healthy opportunities for expression not only builds their critical thinking but also their confidence and sense of self.
Learn more: Edutopia
11. Provide Creative Choices
Choice prompts critical thinking because it allows students to practice in a safe learning environment. Student choice can enhance the learning environment through deeper interest and engagement as well. Providing choice is a very effective opportunity for differentiation, and can even support metacognitive development.
Learn more: The Modern Classrooms Project
12. Promote Invention and Innovation 
Creating inventions and innovations involved analyzing situations, considering outcomes, developing processes, and making connections to prior and related knowledge. Innovation and invention are essentially complete critical thinking activities.
Learn more: Invention and Education
13. Make Opportunities for Students to Teach
The deepest learning occurs when we teach others. Critical thinking elements can really be tapped into when students are the teachers. Give students a chance to build critical thinking and deepen their understanding of concepts by reteaching during reviews. We can also build confidence and classroom culture by allowing students to teach others their interests or hobbies.
Learn more: Harvard Graduate School of Education
14. Always Make Time for Reflection
Reflection is indispensable to the critical thinking process. Reflection empowers students as learners and prompts deeper thinking. Reflection allows students to tackle higher levels of thinking resulting in better consciousness of self and learning. You can provide opportunities for silent reflection, exit tickets, journals, etc.
Learn more: Responsive Classroom
Critical thinking hinges significantly on students interpreting, analyzing, and drawing conclusions. Mystery activities are exciting ways to engage these elements of critical thinking in a variety of subjects! Check out the example of a classroom mystery lesson here to inspire the use of mysteries in your own classroom subjects.
Learn more: Engaging Effective Teaching
It is not just mysteries that present logical thinking challenges and encompass the elements of critical thinking for practice in the classroom! Escape rooms are exceptional critical thinking activities. For some ideas on how to create escape rooms for different subjects in your class, check here.
Learn more: 23 Escape Room Games for Kids of All Ages
17. Prompt Class Discussions
Class discussions are the most naturally occurring critical thinking resources, so just harness the power by guiding and building skills for class discussion processes in your classroom. Class discussion fosters enhanced articulation, deep thinking, stronger connections to prior knowledge, deeper connections across content, and much more!
Learn more: University of Waterloo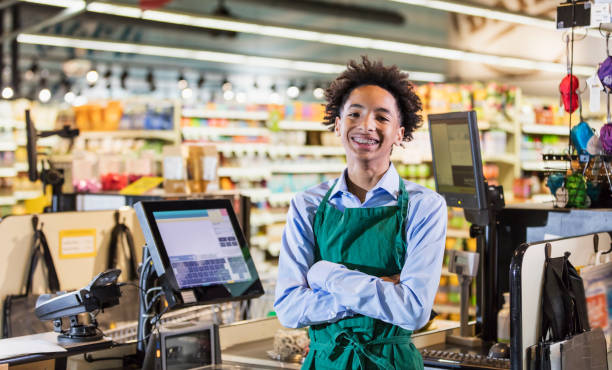 Application of critical thinking skills in real-life scenarios like work is essential. Having classroom jobs is a practical way to put skills into practice. Classroom jobs can build a sense of community and responsibility in the classroom culture. I suggest using a job board approach and incentives for taking jobs such as free choice activities, extra time, etc. instead of assigned jobs. You can also make the job board a game similar to the popular Among Us game (minus the killing of course), to grab student interest.
Learn more: The Literary Maven
19. Encourage Habits of Mind
Habits of Mind are the same skills that make up the critical thinking concepts. Habits of Mind prompt analytical thinking, build strong learning habits, and sufficiently change patterns of thinking for students to truly become critical thinkers.
Learn more: Increasing Autonomy with Habits of Mind
20. Push a Growth Mindset
In conjunction with the skills of habits of mind, a growth mindset also presents students with an avenue to build lasting change in thinking patterns to become skillful critical thinkers. Students with a strong growth mindset have the power of resiliency.  Resilience is a crucial aspect of critical thinking as it helps us to manage stress and adapt to change. Analyzing and solving problems requires adaptability.
Learn more: In Control Middle School SEL