DBT means dialectical behavioral therapy, and the activities related to this concept are for emotional intelligence and mental fortitude. As a parent or a teacher, you understand firsthand how essential it is for kids to grow emotionally intelligent.
Our list of 25 DBT activities for kids is a great place to start. These entertaining and interactive exercises will teach children to identify and control their emotions, communicate effectively, and create healthy relationships.
1. Daily Gratitude Journaling
The daily gratitude journal is an excellent dialectical behavioral therapy activity where teenagers can practice journal thinking and gratitude. Kids should be encouraged to record the positive aspects of their lives daily.
Learn More: Childhood 101
2. Emotion Regulation Worksheet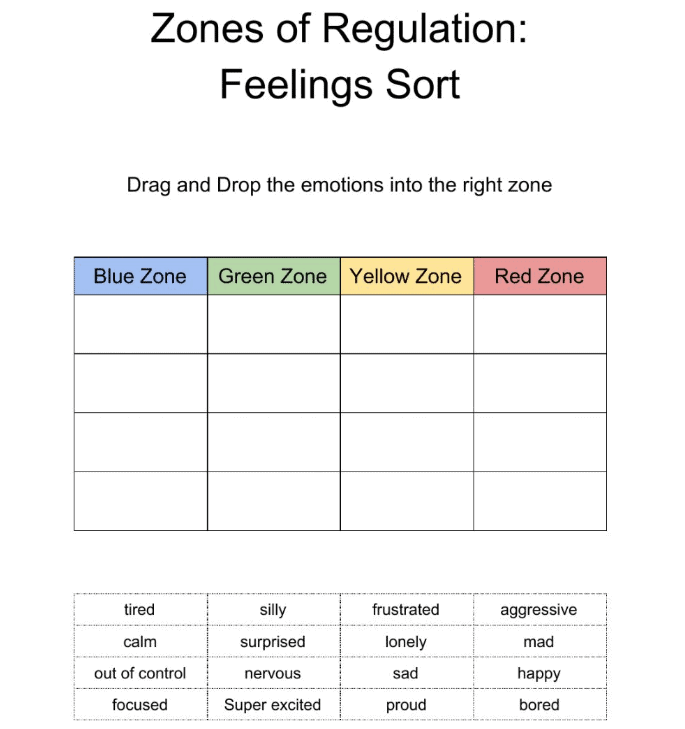 Emotions are a part of our daily lives, and this innovative tool helps teens to understand them better. In becoming more self-aware, teachers can help teens learn more about their emotional triggers and can cope with them, thereby improving their emotion regulation skills.
Learn More: Therapist Aid
3. Exercises in Self-Compassion
This DBT activity teaches kids to be nice to themselves, accept that they will make errors, and treat themselves with the same respect they would like a good friend. They may feel more confident and have higher self-esteem as a result.
Learn More: Momentum Psychology
4. Mindfulness Meditation
Mental health professionals recommend this activity, even for adults. The goal is for the young ones to become more conscious of their thoughts and feelings by concentrating on their breath and body, ultimately resulting in better control over their mental health.
Learn More: Eddins Counseling
5. Effective Communication
This DBT activity shows teens how to communicate their emotions in a way that is constructive and clear. As students participate in this activity, they gain skills in effective communication, active listening, and empathy-based responses, essential to thrive in the world.
Learn More: Empower Your Mind Therapy
6. Assertiveness Training
This lesson centers on how kids can speak up for themselves and express their needs and goals confidently and politely. As kids participate in this activity, instructors may notice increased confidence and communication skills in their kids.
Learn More: Choosing Therapy
7. Radical Acceptance Activity
Exercises in radical acceptance are a technique for kids to accept what they cannot alter, including their previous wrongdoings or challenging circumstances. Tutors can work to put their attention on the here and now by helping them learn to accept difficult emotions and let go of these things.
Learn More: Youth Ranch
8. Visualization Techniques
Teenagers can utilize visualization methods, employing their imagination to create a reassuring and uplifting mental picture. Tutors must instruct appropriately in this activity so they do not teach denial. If done well, kids will notice how they can generate emotions of relaxation and relieve tension by concentrating on such images.
Learn More: Newport Academy
9. Mindful Eating
This activity urges youngsters to reflect on their eating patterns and focus on the moment while eating. This habit can enhance their well-being and help them form healthy relationships with food. It can also help increase the focus levels of adolescents.
Learn More: DBT Center of Orange County
10. Goal Setting Worksheets
Goal Setting is a sign of a wise mind. Worksheets for setting and achieving objectives, such as academic or personal successes, are a great tool for teens. The worksheet breaks down larger goals into smaller, more manageable tasks, which will help them feel more accomplished and confident.
Learn More: Middle Path Counseling
11. Art Therapy
Making art is a dialectical behavior therapy practice that includes expressing positive feelings or negative emotions. Paint, clay, or markers are just a few tools teenagers might use to create art that expresses their inner experiences. Increased self-awareness and decreased tension and anxiety are all benefits of art therapy.
Learn More: We are Teachers
12. Coping Statements Worksheets
Participating in this activity assists kids in identifying bright ideas and expressions they can use whenever they feel worried or overburdened. They should simply create a page filled with inspiring statements and helpful quotes to raid them in difficult experiences.
Learn More: Mental Health Center Kids
13. Interpersonal Effectiveness Exercise
You may improve relationships among your students by teaching them effective communication and conflict-resolution techniques in this activity. Kids can learn mature ways to handle unfavorable situations other than throwing tantrums or crying.
Learn More: DBT Self-Help
14. Thought-Stopping Techniques
Thought pausing is a DBT practice that teaches adolescents to interrupt unpleasant thoughts and refocus their attention. It entails detecting negative ideas, interrupting them with "stop," and replacing them with positive or neutral ones. Using this strategy can help them improve their emotional regulation and lessen stress.
Learn More: Very Well Mind
15. Progressive Muscle Relaxation
Adolescents learn to tense and then relax different muscle groups using this technique. Enhancing awareness of the body's feelings, this practice helps to alleviate physical tension and anxiety. It also aids in emotional control and stability, stress reduction and mental balance, and relaxation.
Learn More: Mental Health Center Kids
16. Body Scan
To begin, have your learners assume a sitting or lying position. The aim of the scan is for them to observe how they feel and use targeted breathing to ease any discomfort they may notice within their bodies.
Learn More: Fablefy
17. Positive affirmations Worksheets
This worksheet entails making and repeating positive remarks about oneself. This practice can boost self-esteem, encourage positive self-talk, and lessen negative emotions. Teenagers may adjust their thinking and enhance their emotional well-being by concentrating on positive affirmations.
Learn More: Cleveland Metroschools
18. Acceptance and Commitment Therapy Activity
This DBT practice for teens focuses on accepting thoughts and feelings and committing to behaviors consistent with values. This strategy can assist teens in developing mindfulness abilities, increasing psychological flexibility, and reducing symptoms of anxiety and despair.
Learn More: Elizabeth Weiss
19. Positive Self-Talk
Positive self-talk is a DBT exercise for teens that involves detecting, confronting, and replacing negative self-talk with positive and supportive words. This approach may increase self-worth, lessen stress and anxiety, and promote emotional control. Teenagers who practice positive self-talk may become more compassionate and confident in their inner dialogue.
Learn More: Teachers Pay Teachers
20. Behavioral Activation Worksheets
This DBT practice focuses on boosting positive behaviors while decreasing negative ones. This strategy can assist youngsters in developing a more active and meaningful lifestyle, increasing motivation, and reducing depressive symptoms. Teenagers may enhance their happiness and quality of life by identifying and modifying their behavioral habits.
Learn More: Guelph Therapist
21. Exposure Therapy Exercises
This DBT exercise is an excellent resource for teenagers. It involves imagining and ultimately facing anxiety-inducing situations in a safe and controlled environment. This tactic can improve coping skills, emotional regulation, and mental well-being and reduce anxiety and phobias. Exposure therapy and visualization can help build resilience and self-esteem.
Learn More: Eating Recovery Center
22. Mindful Coloring
Teens who practice DBT can engage in mindful coloring, creating intricate patterns while focusing on the present. This method may help improve emotional regulation, relax, and reduce stress. Concentration and fine motor skills can both be enhanced by attentive coloring.
Learn More: Etsy
23. Cognitive Restructuring Worksheets
Cognitive restructuring worksheets are DBT activities for teenagers that involve identifying and challenging negative or irrational thoughts and replacing them with more positive and rational ones. By changing thought patterns, teenagers can improve their perception of themselves and their surroundings.
Learn More: Concordia
24. Values Clarification Exercises
Values clarification exercises entail defining personal values and developing objectives that match those values. This DBT skill can build self-awareness, drive, and confidence. Teenagers may acquire a feeling of purpose and fulfillment and lessen stress and anxiety by living according to their values.
Learn More: Good Therapy
25. Trigger Worksheets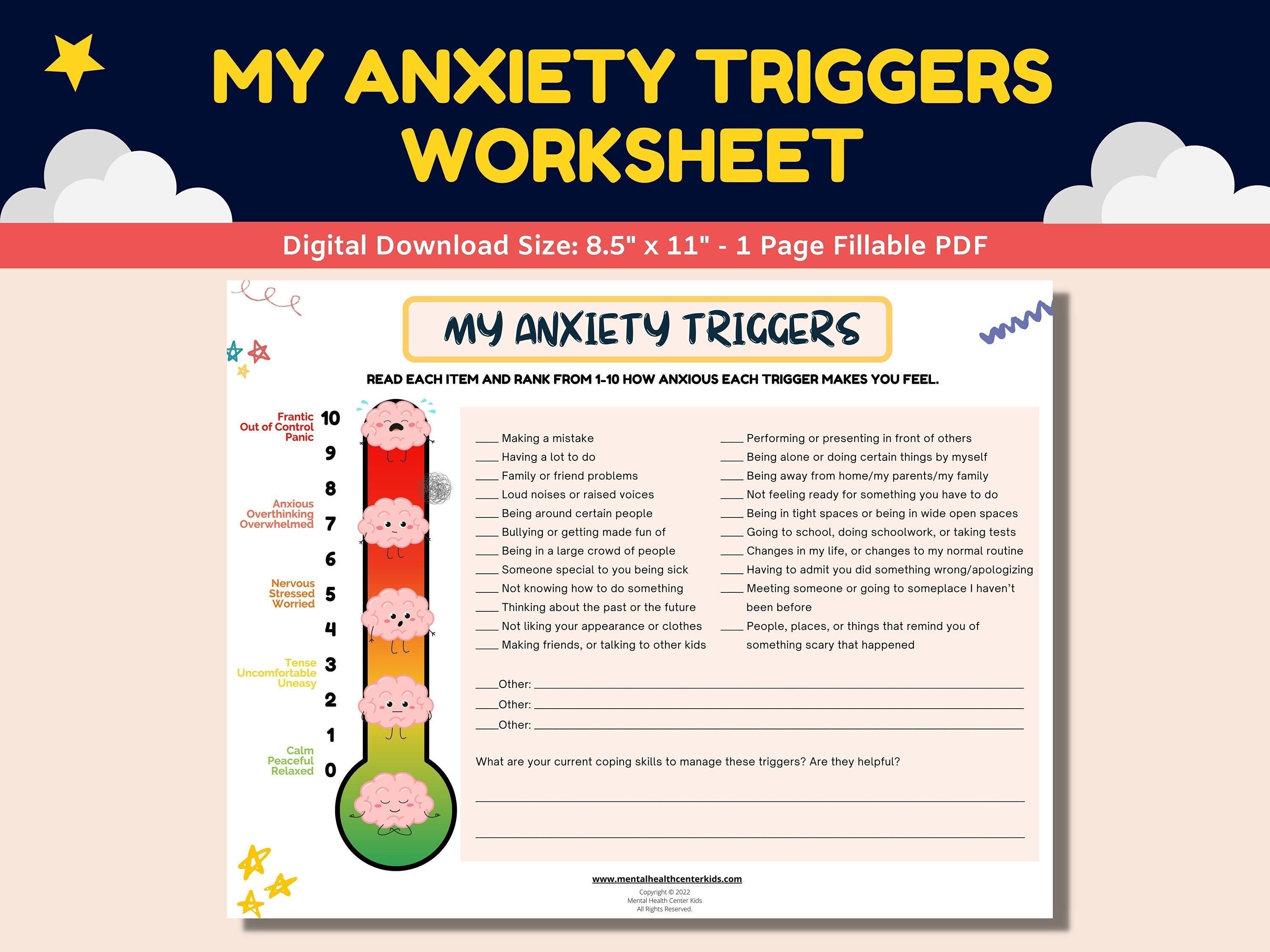 Our bodies and minds feel a range of human emotions daily. In this activity, instructors can provide adolescents with trigger worksheets to help the students learn and practice methods for dealing with distasteful emotions and deeply impacting occurrences.
Learn More: Therapy by Pro