As educators, we recognize the significance of language development in young children. Nevertheless, finding activities that help them do this and that are both informative and amusing may be difficult. This article comprises 19 picture description exercises that are suitable for toddlers through adolescents. These activities can help your child develop language abilities while having fun. So, whether you're seeking new methods to engage your child at home or add new and exciting activities to the classroom, you've come to the right place!
1. Draw and Describe
A "draw and describe" activity asks students to create a picture in response to a picture prompt or idea before using relevant adjectives to explain it in writing. This exercise, which may be carried out individually or in a group setting, can be an enjoyable and stimulating method of enhancing communication and observational abilities.
Learn More: iSL Collective
2. Mystery Pictures
This is a fun activity that presents children with a partially obscured picture and prompts them to explain what they see. It encourages youngsters to use their imagination to fill in the missing portions of the pictures.
Learn More: Teachers Pay Teachers
3. Collaborative Drawing
In this activity, youngsters will take turns sketching and explaining different aspects of an image. The activity promotes collaboration among students since they must work together to produce a unified picture.
Learn More: Playmeo
4. Describing a Scene
Kids will observe and form a physical description of a particular place or setting. The exercise challenges them to communicate what they sense in a visual and auditory sense; thereby enhancing their language and writing skills.
Learn More: Education.com
5. Match the Picture
This picture activity requires kids to match each item to descriptions that correlate. Their linguistic and cognitive abilities improve as instructors assist them in recognizing and identifying objects and ideas.
Learn More: Live Worksheets
6. Picture Analysis
The objective of this activity is for kids to observe pictures and decipher their meanings and content critically. Kids can learn to analyze colors, shapes, objects, and characters. Ultimately, this exercise helps students improve their communication, critical thinking skills, and comprehension of multiple media types.
Learn More: DepEd TV
7. Picture Association
Show your students assorted images and ask them to identify each with a phrase, concept, or idea. This task helps them improve their vocabulary, critical thinking, problem-solving skills, and understanding of many relationships.
Learn More: Lesson Planet
8. Guess the Picture
This is a fun exercise that includes showing your students a photo or image and asking them to identify what it symbolizes. The exercise aids in developing their cognitive and verbal skills as well as their capacity to comprehend and analyze various types of visual information.
Learn More: Boom Learning
9. Emotion Identification
This activity aims for kids to identify the emotions that individuals show in photos. Children will learn to associate facial expressions, body gestures, and physical appearance with different feelings.
Learn More: Study.com
10. Picture Memory
This activity entails showing your students photographs or images and asking them to recall them. The practice helps them improve their memory and recall abilities. Basic pictures should be used so that learners are better able to recall and describe them.
Learn More: Maria's Place
11. Picture Vocabulary
In this activity, objects, people, and concepts are depicted in pictures. Kids will need to name and categorize them. Kids who struggle with reading and writing will benefit most from this game.
Learn More: TES
12. Picture Synonyms
Hand this worksheet out to your students and prompt them to match the images on the left to the appropriate synonyms on the right. This aids in developing and broadening their vocabulary, language, critical thinking abilities, and capacity to utilize words creatively and effectively.
Learn More: Teachers Pay Teachers
13. Picture Antonyms
Similar to the activity above, give your learners this worksheet and task them with matching the images to their antonyms. This aids in developing their critical thinking abilities and ability to interpret and use words in various settings.
Learn More: SlideShare
14. Picture Observation
Show your learners an image, get them to analyze it, and then explain what they see. This practice aids in developing their cognitive and verbal abilities and their capacity to appreciate and comprehend various types of visual media.
Learn More: Brainly
15. Picture Comparison
Develop your learners' critical thinking and observation abilities. The activity entails displaying two or more photographs and asking learners to compare them before detailing their similarities and differences.
Learn More: Edublox Tutor
16. Character Description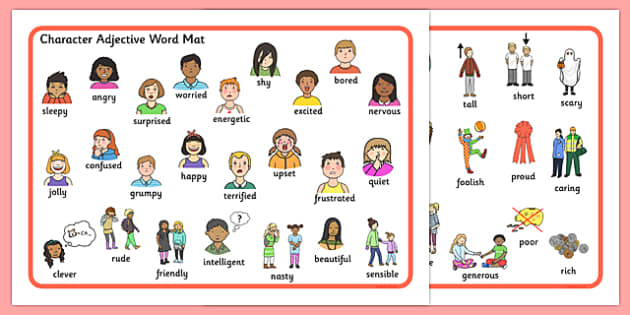 Character description is an activity where children study characters in pictures; considering their looks, behavior, and attributes, and using them as yardsticks to judge the traits of such characters. Character description aids in developing children's observation, inference, and ability to comprehend and relate to other personalities.
Learn More: Twinkl
17. Picture Prediction
Show your students an image and prompt them to make predictions about what will happen. Prompt learners to analyze facial expressions, the setting, the characters, etc.
Learn More: TES
18. Picture Location Identification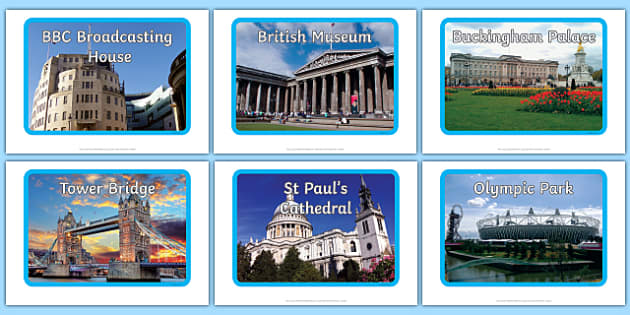 Project an image and ask your learners to identify and categorize the locations. It aids in developing spatial awareness, language, observation abilities, and the capacity to comprehend and describe various surroundings.
Learn More: Twinkl
19. Virtual Art Gallery Walks
Virtual art gallery excursions are an excellent approach for children to learn about art while practicing descriptive language skills. Several art institutions worldwide provide online tours of their collections. Children can describe the artwork they see and express their feelings and ideas about it.
Learn More: PureWow