A desert is defined as an area where it is incredibly difficult for life to survive because of the lack of precipitation and hostile climate. Whether your students and kids live in a desert climate and you are learning about your surroundings, or you are from a different area teaching about the variety of climates in the world, you need a bank of ideas and activities as your go-to for when your core curriculum and knowledge gets boring or thin.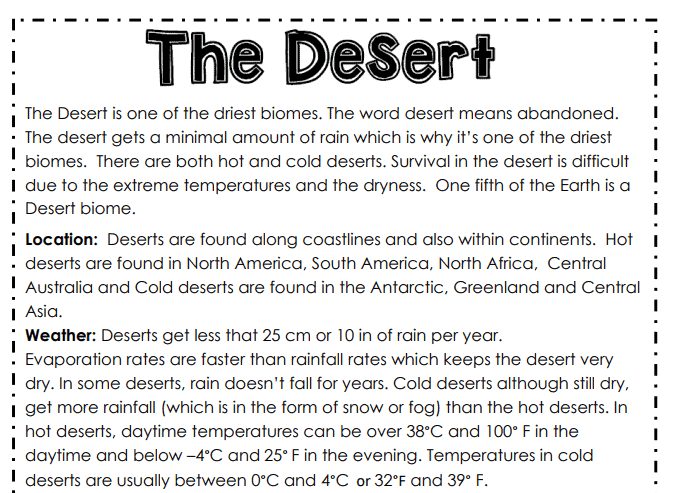 Teach kids to hone their reading skills using this factual text about desert biomes. Students can utilize this worksheet for a variety of reading skills, including summarizing, sourcing relevant details, analyzing text structure, and more!
Learn more: Worksheet Place
Wow your upper elementary students with these fun facts about the desert. Arrange them into a PowerPoint presentation for a more interesting and visual approach to teaching. You could even include this resource as a part of research about the desert for kids.
Learn more: Help Teaching
20. Desert Unit Study Resources
Give kids an all-in-one place to go to for their desert research prior to a project or even just a place to study facts for a test or assessment. This website houses a variety of helpful links that can be used for many purposes but would be especially great for student research.
Learn more: Blessed Learners
21. Deserts of the World Video
Students will be incredibly surprised to learn that deserts are not just hot and sandy - because the definition of a desert is a nearly inhabitable place, students will find it interesting that many of our climates around the world are inhabitable.
Learn more: Learn Bright
22. National Geographic Deserts 101
This video gives kids glimpses of the terrain, climate, animals, and more that make up the variety of desert locations. This would be a great introductory video to a desert unit or a nice break from the daily monotony of worksheets and lectures.
Learn more: National Geographic
23. Teach Shapes Using Cacti 
This adorable game only requires a printer and some scissors before your kids can get playing. Challenge their memory and their geometry skills with the ability to identify shapes within your desert unit.
Learn more: Life Over C's
Help reinforce both desert vocabulary and handwriting practice by allowing students to utilize these worksheets in centers, small groups, or independent practice during class.
Learn more: Mama's Learning Corner
25. Who Belongs in the Desert?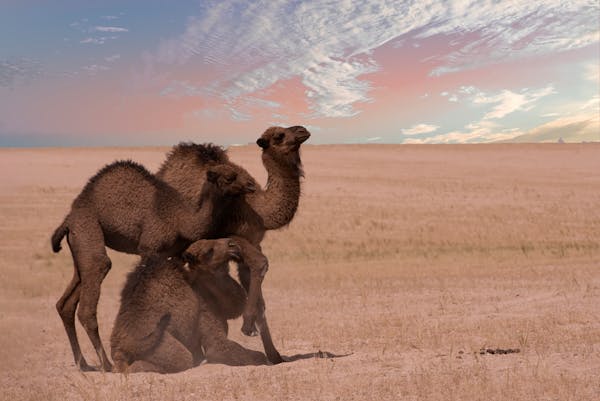 Challenge younger students with this adorable and engaging worksheet. Students will identify the animals and then determine which ones belong in the desert, and which do not. This activity helps support and reinforce adaptations.
Learn more: Education.com
Another fun brain break or morning starter is this adorable take on yoga! Kids are given desert-themed poses to take part in. This will help get blood flowing and oxygen moving and help kids take their minds off of their troubles.
Learn more: Pink Oatmeal
27. Desert Night Desert Day
To start your desert lessons, you are going to want to read this book chocked full of beautiful illustrations to your kids pronto! It compares and contrasts what happens in the desert during the day and night so students begin to get a full understanding of habitat and adaptations.
Learn more: Amazon
28. Animals in the Desert Word Find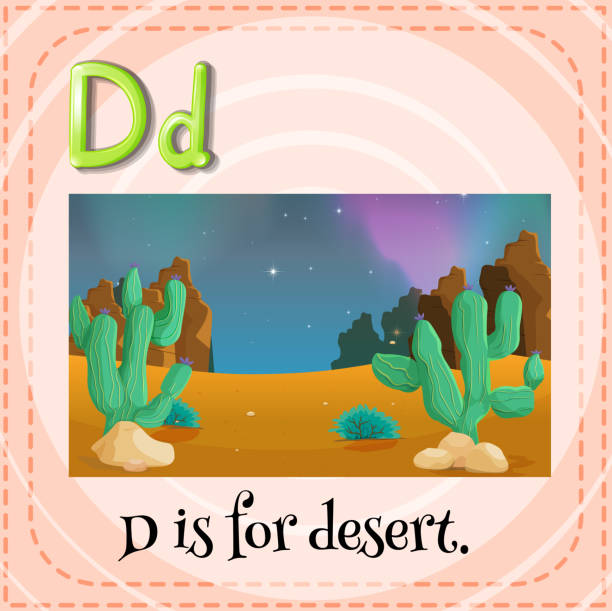 Have some downtime during the day when you need a quick activity to keep kids busy? This Animals in the Desert word find is the perfect solution as it keeps your students focused on one topic whilst reinforcing the ideas behind the desert habitat.
Learn more: Education.com
29. Evoke Background Knowledge
Prior to starting your lessons and/or unit on the desert, get kids thinking about a desert and dispel those rumors and misconceptions about the desert that we are fed through movies and tv. Create an anchor chart and as you learn about the desert you can answer and eliminate information from the poster.
Learn more: Teaching with a Touch of Honey
Entice students to join in this mystery as they discover a ton of important and interesting information regarding the desert biome. Similar to a murder mystery, students will have to find out whodunnit!
Learn more: Teaching Without Chairs
31. Research Desert Animals Poster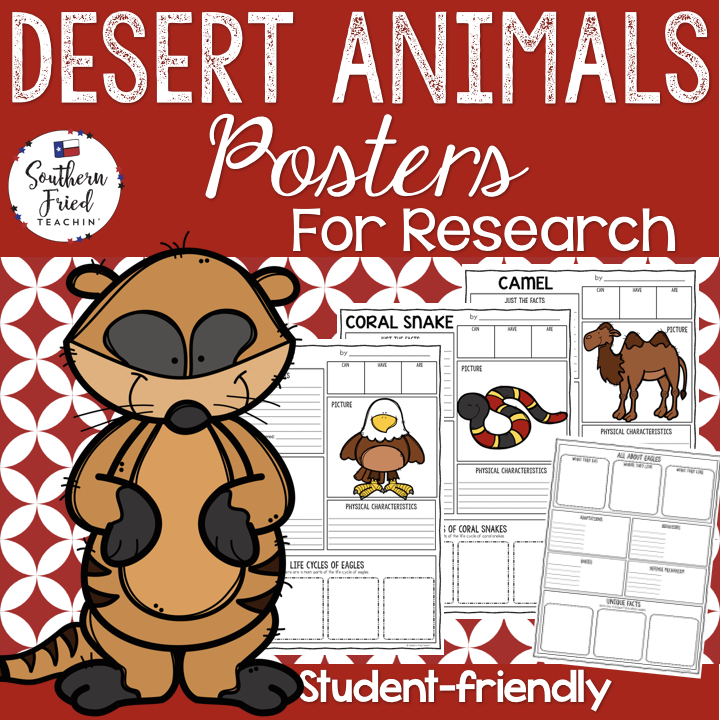 Researching is a difficult skill that needs to be explicitly taught to students. These posters are perfect for new researchers as they serve as amazing graphic organizers to get students learning how to properly research with some guidance.
Learn more: Southern Fried Teaching
After learning about the desert, let the kids take home a little sand with them by allowing them this fun and memorable craft. Using only a few ingredients, it's simple to make and kids will LOVE it!
Learn more: Frugal Fun 4 Boys and Girls