Diamond-shaped objects are all around us, but most preschoolers need some help identifying them. Studying this common shape is a wonderful way to help young learners identify and organize visual information while encouraging their reading, math, and science skills.
This collection of fun diamond shape activities features hands-on sorting games, books, videos, puzzles, and crafts designed to get preschoolers actively learning.
1. Diamond Shape Sorter
This hands-on sorting toy with diamond shape openings allows young learners to practice matching and sorting twelve different geometric shapes. Its bright and appealing design is sure to keep their attention for hours.
Learn More: Amazon
2. Diamond Shape Cut-Outs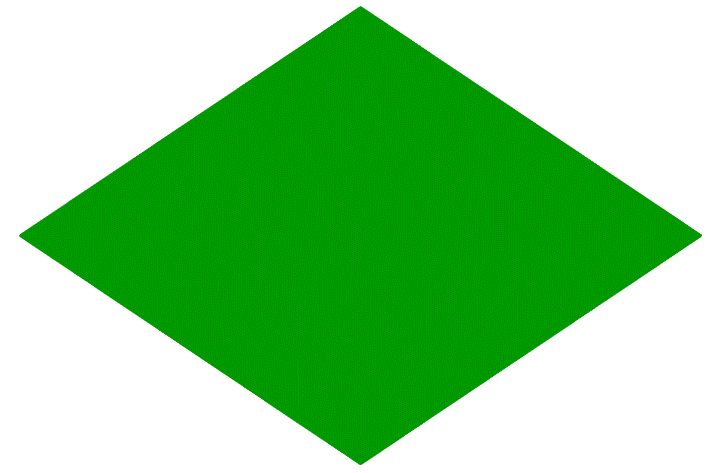 Using card stock and a diamond-shaped cookie cutter, have little ones practice cutting out diamond shapes to create their own crafts and decorations. Try adding some hands, arms, legs, and a face for additional creative fun!
Learn More: DLTK Teach
3. Fun With Diamonds
This short video, featuring a talking puppet, incorporates a game where viewers have to find and identify diamond shapes amongst a selection of shapes. Why not try quizzing students afterward to reinforce their learning?
Learn More: Mr. Mike TV
4. Diamond Shape Maze
Preschoolers can practice recognizing the diamond geometric shape by completing the maze in this student printable. They can also try coloring the diamonds for added reinforcement or cutting them out to create patterns and their own artistic designs.
Learn More: My Teaching Station
5. Diamond Shape Matching

This Halloween-themed resource helps students recognize diamond shapes by matching them to spooky characters of different sizes. Distinguishing diamonds from ovals is a great way to practice comparing and contrasting skills.
Learn More: Teachers Pay Teachers
6. Diamond Shape Book for Teaching Shapes
Featuring diamond-shaped kites, cookies, and toys in colorful photographs, this engaging book will teach kids to spot diamonds everywhere, including in mathematical patterns. It's also a great way to practice reading and listening skills while allowing young learners to make connections to the text.
Learn More: Amazon
7. Play With Diamond Shape Toys
Encourage preschoolers' logical and critical thinking skills with this diamond shape toy. Learners can improve their hand-eye coordination and fine motor skills while enjoying the creative building process. This is also a great option for discussing the difference between 2D and 3D shapes and the properties of each.
Learn More: Ali Express
8. Errorless Rhombus Shape Activity
Cut out diamond-shaped pieces with large letters and place them around the room. Play some music while preschoolers dance and then stop and call out one of the letters for them to find and sit on. This activity is perfect for kinesthetic learners who require movement and physical engagement to connect with new concepts.
Learn More: Number Dyslexia
9. Diamond Shape Cut-Out Craft
These adorable fish are a quick and easy way to familiarize kids with the diamond shape. Why not embellish with some sequins and glitter for extra diamond sparkle? Reading the classic children's book Rainbow Fish makes for an easy extension activity.
Learn More: Pinterest
10. Real-Life Diamond Shapes
Begin by having students identify the names of these various diamond-shaped objects before showing them real-life objects that are diamond-shaped, such as kites or rings. You could also encourage students to bring in their own objects or extend the lesson by having them identify diamond shapes objects around the classroom.
Learn More: Whimsy Clips
11. Diamond Shape Picture Web
Have students cut out and glue diamond shapes onto this interconnected web to practice connecting and identifying this key shape. As an extension language arts activity, you could have students write out the names of each of the objects and practice reading them aloud.
Learn More: Teachers Pay Teachers
12. Kite Cookies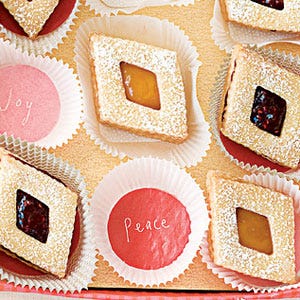 Try baking these delicious cookies in the shape of kites for preschoolers to decorate and eat while learning about diamond-shaped objects. Getting your hands messy in the kitchen makes for fun family bonding time as well as creating seamless learning opportunities.
Learn More: Woman's Day
13. Diamond Shape Miniature Kite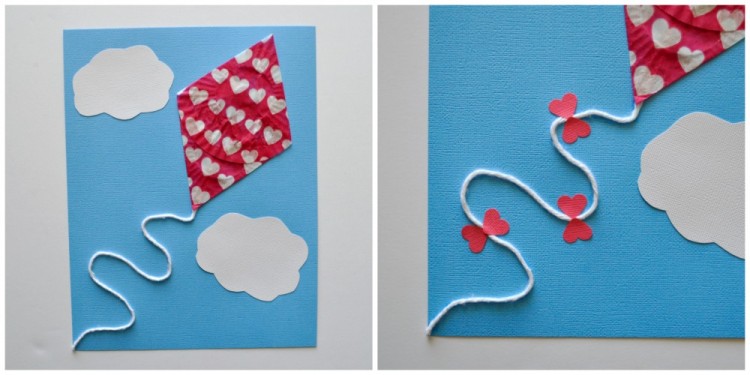 Students are sure to love creating their own miniature diamond-shaped kites using cupcake liners and string while adding their own creative flair with bows and other decorations using colored construction paper. Apart from being simple and economical, this adorable craft makes for a lovely keepsake or gift.
Learn More: I Heart Crafty Things
14. Play A Matching Game
This matching game is a fun way to improve memory, shape recognition, and matching skills while learning to identify all the main 2D shapes. Students can contribute by cutting up the cards and labeling them for added memory reinforcement.
Learn More: Supply Me
15. Diamond Shape Bingo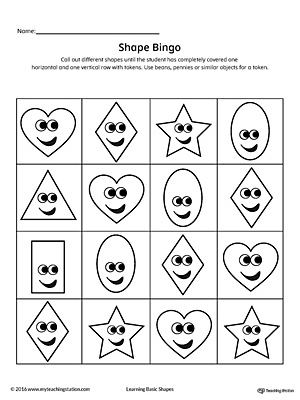 This printable Bingo card features hearts, stars, and diamonds, helping students learn to differentiate between different shapes. Why not throw in some rewards for added fun or have classroom leaders call out the names of the shapes themselves?
Learn More: My Teaching Station
16. Create Fun Multi-Colored Pictures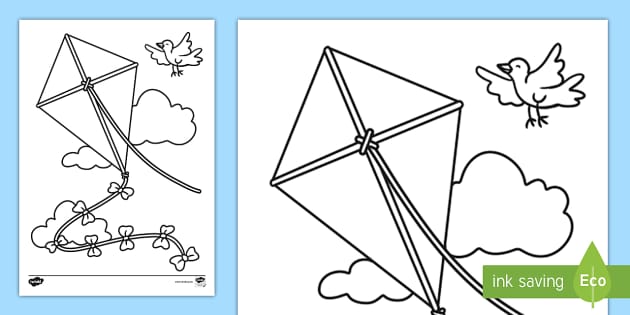 This kite coloring activity is an easy way to reinforce the symmetry of the diamond shape while helping kids identify the shape more easily in the world around them. It's a calming activity after a busy day and a great brain-break choice during a preschool lesson.
Learn More: Twinkl
17. View A Diamond Shape PowerPoint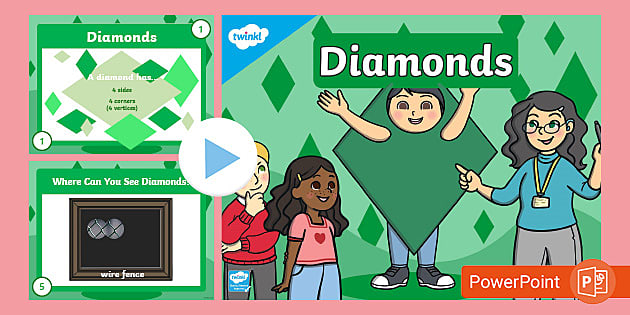 This high-interest and high-engagement Powerpoint provides colorful examples of various diamond-shaped objects and features adorable characters to keep students' attention. There are several questions posted throughout; making for natural discussion breaks to engage verbal learners.
Learn More: Twinkl