Teaching about DNA can be difficult since cells and DNA are minuscule. However, you can engage your students and challenge their learning about DNA replication through hands-on activities! Read more to discover 19 unique activities extending and reinforcing your students' knowledge of DNA replication.
1. DNA Build
This fun, edible activity will reinforce student knowledge about DNA replication and extend it further; challenging them to recognize mutations, genotypes, and phenotypes of each DNA sequence. Use one color gumdrop for each base and have students use toothpicks to pair them up with their complementary base. Then to show DNA replication, cover one side, and create a new sequence!
Learn More: TeachEngineering
2. The Code of Life
Students can create their own non-edible model of DNA with pipe cleaners and pony beads. Students must match each base to the corresponding base on the other strand. Then they will create the double helix figures by twisting the pipe cleaners. If you're looking to extend student learning, teach about replication factors.
Learn More: Engaging Science Labs
3. DNA Replication Coloring Page
If you are looking to introduce DNA replication and other cell concepts to a younger group of students, you can use these printout cell coloring pages! They cover various concepts and introduce vocabulary from a double helix, DNA replication, and RNA polymerase.
Learn More: Cell
4. Mutate a DNA Sequence
This simple activity teaches students about mutations during DNA replication in human cells using representative image printouts, tape, and scissors. Students will understand the process of translation and transcription as well as DNA insertion, deletion, and substitution.
Learn More: Teach Genetics
5. Lagging Strands
Make your lesson about lagging strands in semi-conservative DNA replication. Students will follow directions while walking through the footsteps and labeling complementary DNA bases as they are synthesized. This activity will have your students up and moving, laughing and learning, all at the same time!
Learn More: Chi Klein
6. DNA Replication Project
Have your students show what they know about DNA replication by giving them an open-ended project, such as creating a comic, PowerPoint, or song! Students will have to use the following vocabulary in their project: replication fork, leading strand, lagging strand, Okazaki fragments, and chromosomal DNA replication.
Learn More: PGSD
7. QR Code Scavenger Hunt
If you want to review your lesson about cells in a fun way, try this QR code scavenger hunt! Students are up and moving as they scan each code and complete each question to move on to the next code. To complete this activity students will have to first learn about; RNA primase, DNA polymerase, and the enzymes necessary for DNA replication.
Learn More: Class Tools
8. DNA Keychain and Replication
Have your students build a portable model of DNA with beads! Then, they can use their keychain to discuss DNA replication when they're on the move. They will also have a paper model of their keychain and will have to "unzip" it and color the bases on the worksheet to replicate their DNA keychain model.
Learn More: Science Spot
9. Protein Power
In this fun game, students will stimulate cell processes and protein synthesis. There are three different versions of the game that you can use for differentiation as you talk about cell processes and DNA reproduction.
Learn More: Science Spot
10. DNA Double Helix Game
If your students are ready to test their knowledge about complementary bases in DNA, have them play the virtual game DNA the Double Helix! In order to be successful, they must know that adenine pairs with guanine and thymine pairs with cytosine.
Learn More: Educational Games
11. DNA Replication Task Cards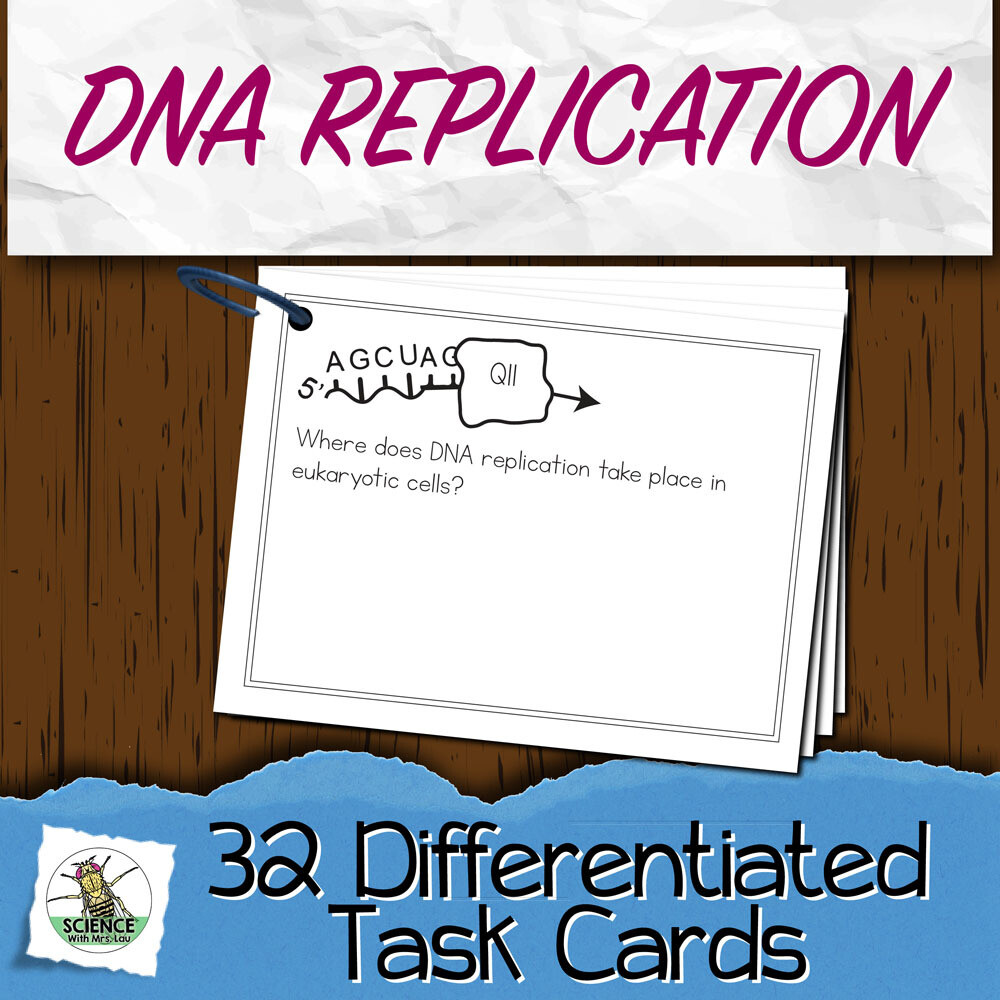 This awesome printout helps students review enzymes and the processes of DNA replication. There are 4 different levels to make the tasks easier and more challenging for various levels of learning.
Learn More: Science and Math With Mrs. Lau
12. DNA Models With Clay
Have your students create a hands-on model of the replication fork with clay! Then, have them label the leading strand, lagging strand Okazaki fragment, depletion (if evident), and RNA primer!
Learn More: eHow
13. Magnetic DNA Replication
Teachers will love this activity where they must model DNA replication. They will demonstrate how DNA helicase unzips the DNA strand and how the DNA primase starts the replication of complementary base pairing and fully analyzes human cell cycles.
Learn More: Square Space
14. DNA Workshop
Put your students inside the cell and help each cell replicate DNA! Students will cover the following vocabulary: nucleotides, adenine, cytosine, guanine, and thymine, and cell cycle progression.
Learn More: PBS
15. Be DNA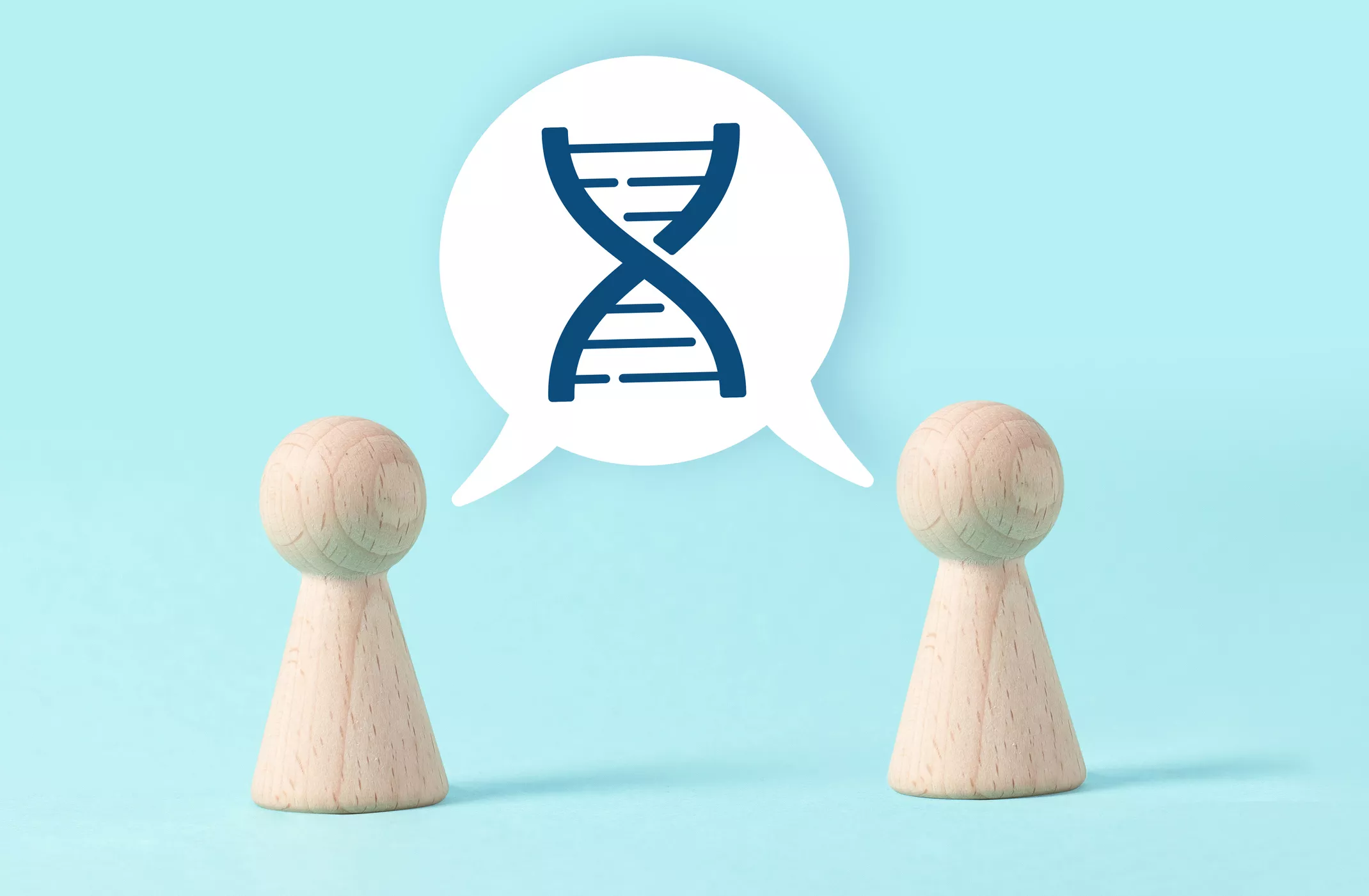 A great activity to depict DNA replication with your class is BE DNA! Give each student a card with one of the complementary base letters. Have them line up and find their matches; finding a double line. Then, create the DNA replication forks by having them separate.
Learn More: Local Brookings
16. DNA Replication Board Game
Review the essential concepts of DNA replication with this printable board game! There are many types of questions, making it perfect for a differentiated lesson. All of the squares are DNA themed, and there are blank cards to enter your own questions. Plus, it covers DNA replication in both Eukaryotic and Prokaryotic cells!
Learn More: Teachers Pay Teachers
17. Google Slides Quizzes
Teaching about DNA replication virtually? No problem! Use this no-prep DNA replication bundle to practice each stage of DNA replication, especially the initiation of DNA replication. Plus, there are 3 versions to differentiate for different learning levels.
Learn More: Teachers Pay Teachers
18. Strawberry DNA
Have your students extract their own DNA from strawberries and make predictions about DNA replication! Follow up with a bingo game about DNA replication. Students will love this hands-on, independent experiment and will be excited to actually see DNA!
Learn More: Study.com
19. Baamboozle Quiz
Challenge your students to test their knowledge of the cell cycle by using this fun bamboozle quiz! Students will work collaboratively and learn from each other as they talk about cell replication, DNA replication forks, and various other cell processes.
Learn More: Bamboozle