Do Unto Otters, by Laurie Keller, is a timeless classic about the importance of good manners. It is an engaging, immersive text which helps kids explore themes around respect, friendship, cooperation, and sharing. It allows young learners to understand how these concepts are crucial to developing relationships based on mutual respect. The activities below are aimed at elementary-aged children, but the concepts within the text can easily be explored with younger, kindergarten-aged children through role-play and craft activities.
1. Create a T-Chart
T-charts are a great tool that can be created independently, in groups, or as a whole class. They encourage students to think about how they want to be treated, and what they will do to encourage that behavior in others using "I would like others to / So I will" headings.
Learn more: Mrs. Shininher's Blog
2. Reflections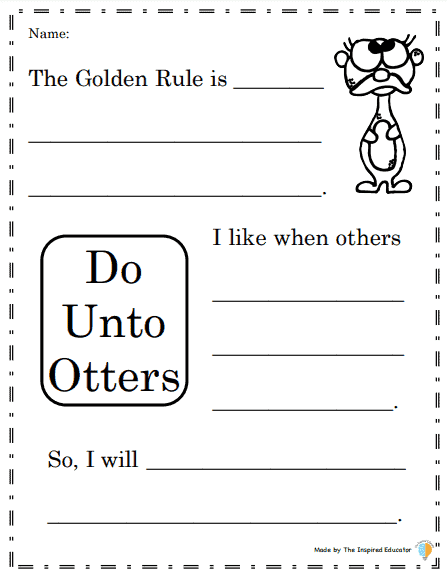 Sometimes a student will need to reflect on a particular aspect of the "golden rules." This activity sheet, or your own version to meet your needs, allows for both private and collaborative reflection. This set is differentiated, so is accessible to pupils of all abilities and ages.
Learn more: The Inspired Educator
3. Developing empathy
Asking leading questions about the text such as: "How are rabbits and otters different?" or "How are rabbits and otters the same?" is a great way to help students to consider the similarities and differences between the characters, which they can then connect to themselves as well as their relationships with others.
Learn more: Primary Flourish
4. Compare and contrast activities
This is a great follow-up activity and helps develop wider maths skills as the students use a Venn diagram to record their opinions. It allows young learners to further consider the individual and shared needs of the characters, enabling them to further develop their abilities to empathize with others.
Learn more: Primary Flourish
6. Create a class anchor chart
This is a great activity to do with your youngest children, as you lead them through a discussion after reading the story as a class. Scribing helps students concentrate fully on the task at hand, which is to consider how they can embody the golden rules.
Learn more: Mrs. Tice's Class
7. Otter puppet (paper bag activity)
This is a great way of encouraging reluctant talkers as some students find talking to a puppet far easier than talking to a person. You could either make a class puppet or have each child make their own individual ones. This activity makes a great opportunity for older students to develop their reading skills by following printed instructions.
Learn more: Buggy and Buddy
8. Retelling and role-play activities
Including retelling and role-play activities linked to the book is a fantastic way to help students develop their ability to empathize with others and to see events from different perspectives. Role-playing allows open communication without vulnerability or threat while cultivating a safe space for discussion.
Learn more: Megan Mitchell First Grade Roars
9. Create a comic strip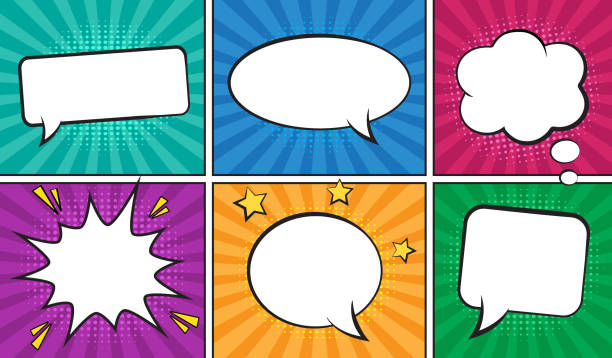 Re-telling the story in the form of a comic strip is a great literacy activity for all students. Why not let them choose their intended audience? For example, they may want to re-write the story for older students, or even for adults and they can vary the tone and language choices accordingly.
Learn more: Avenue City
10. Otterly Good Manners!
Adding a photo of your students' faces to the otter immediately personalizes this activity and your final product can be used to create an engaging display in the classroom that can be referred to time and again. This activity also allows students to reflect on instances when they showed otter-like good manners.
Learn more: Picture Book Lessons