Educators may have difficulty finding captivating and innovative approaches to teaching and entertaining their students. Fortunately, this article suggests 20 activities related to donuts that can be used in lesson plans to create an enjoyable and exciting experience. These activities include donut-themed math and art ideas which are suitable for students of all ages and learning levels! Whether educators want a break from their standard program or want to add some fun to their day, these activities are perfect for engaging students.
1. Donut Spelling Bee
Students are given a spelling challenge related to donuts in which they have to spell words like, "sprinkles" and "glaze". This activity aims to help students enhance their spelling skills and vocabulary in an entertaining and interesting way. After each round, the students who spell all of their words correctly win a donut as a reward for their efforts.
Learn more: Spelling Bee Times
2. Donut-themed Vocabulary
Teach your students donut-related vocabulary, including "dough" and "yeast" with this activity which helps to enhance their understanding and familiarity with the topic. This activity can help learners become more comfortable with the task of spelling donut-related words and sharpen their language skills.
Learn more: Sara J Creations
3. Donut Taste Testing
Students have the opportunity to try various flavored donuts and assess them according to their taste, texture, and appearance.
Learn more: Seattle Refined
4. Donut Survey
Students can complete a survey to determine their classmates' preferred donut flavors. This activity is an enjoyable and hands-on approach to developing abilities in collecting and analyzing data.
Learn more: Ipsos
5. Donut Math
Donuts can be used to teach math concepts like fractions, addition, subtraction, and multiplication. This makes math engaging and enjoyable for students because they get to eat something delicious while learning.
Learn more: Huff Post
6. Donut Mapping
Create a map of donut shops in your local area to discover new places to enjoy your favorite treat. You can explore new neighborhoods and find the best donut spots in town by mapping out the different donut shops. This is a great activity that combines cartography with culinary exploration.
Learn more: Lemon Hearted
7. Donut Graphing
You'll need to make a graph displaying the outcomes of a donut survey or estimation activity. This graph will help your learners visualize the data and enhance their graphing abilities.
Learn more: Life Over C's
8. Donut History
Teach your students the history of donuts! This is a great way to delve into the past of popular food and gain insight into its influence on society. The history of donuts is both long and diverse. According to records, Dutch settlers in North America invented the first donut in the 1800s!
Learn more: Salvation Army
9. Donut Geography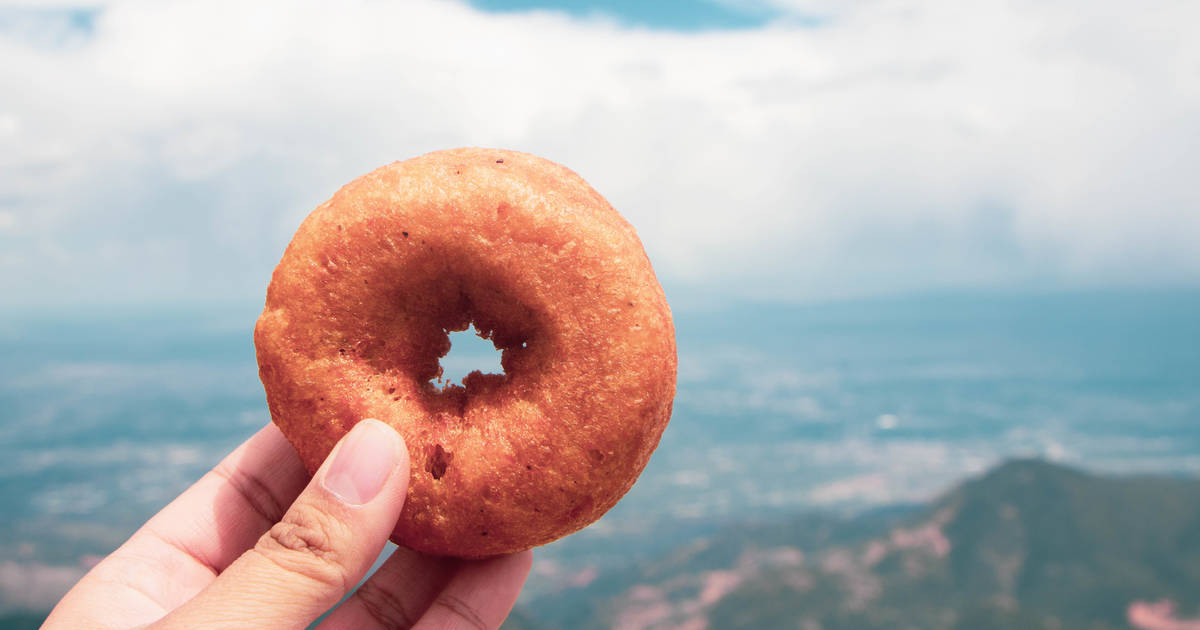 This activity involves researching and identifying countries where donuts are popular. It offers an opportunity for students to learn about diverse cultures and appreciate the worldwide appeal of donuts.
Learn more: Thrillist
10. Donut Storytelling
A fun student activity called Donut Storytelling involves giving each student a donut and asking them to create a story based on its flavor, texture, and appearance. The class can then share their stories with each other while enjoying their donuts.
Learn More: Youtube
11. Donut Poetry
The activity prompts learners to write poems about donuts. It's a fun and imaginative approach that encourages students to develop their writing skills.
Learn more: Poem Hunter
12. Donut Art
The art activity challenges students to use their artistic abilities to make donut-themed art. This is a fun and creative way for them to explore their talents and love for donuts. They can use different supplies and techniques like paint, markers, and collage to create their artwork.
Learn more: Made By Barb
12. Donut Writing Prompts
Make writing more enjoyable and get your learners to practice their creative writing skills by incorporating their favorite sweet treat. This activity is adaptable to different grade levels and encourages students to express themselves in a fun and engaging way.
Learn more: Blessed Beyond a Doubt
14. Donut Sales Pitch
The assignment requires students to come up with sales pitches for different kinds of donuts. Through the task, students can enhance their marketing abilities and gain knowledge on selling products using different strategies. After creating their sales pitch, the students will then present it to the class.
Learn more: Slide Share
15. Donut Book Club
Read and discuss donut-themed books together in class! This helps make reading more enjoyable for students and allows them to analyze the various ways that donuts are depicted in literature.
Learn more: Play to Learn Preschool
16. Donut Trivia
This activity requires the creation of a trivia game that contains questions about donuts. It's an enjoyable method of getting students involved in learning and allowing them to test their understanding of donuts.
Learn more: Birdy Magazine
17. Donut Puzzles
Enhance students' problem-solving and critical thinking abilities through a fun and engaging activity. Learners can spend time piecing this 1000-piece donut puzzle together as they marvel at all the unique toppings.
Learn more: Hobby Lobby
18. Donut Advertising Campaign
Encourage students to showcase their creativity and marketing abilities by designing an advertisement for a newly introduced donut flavor. This exercise is an enjoyable and captivating approach to spark students' curiosity in sales and marketing while also allowing them to experiment with different techniques for promoting goods.
Learn more: Pinterest
19. Donut Cookbook Review
The review activity prompts students to evaluate various donut cookbooks. The activity helps to promote an interest in reading and writing as well as cooking and baking.
Learn more: Good Reads
20. Donut Debate
The purpose of this debate activity is to encourage students to think critically and practice their argumentation skills. They will debate the advantages and disadvantages of eating donuts which will help them learn to analyze different viewpoints and develop their persuasive speaking and listening abilities.
Learn More: Youtube