Children get excited around the holidays, so let us use their energy for fun which will also build their skills. As adults, parents and teachers alike, our time and budgets can be limited, so the following games require minimal preparation and materials. These activities can be altered to fit just about any age. You can make them into individual or relay races, let children build/draw some of the props, and put children in charge of the timers or rules.
1. Snowflakes from marshmallows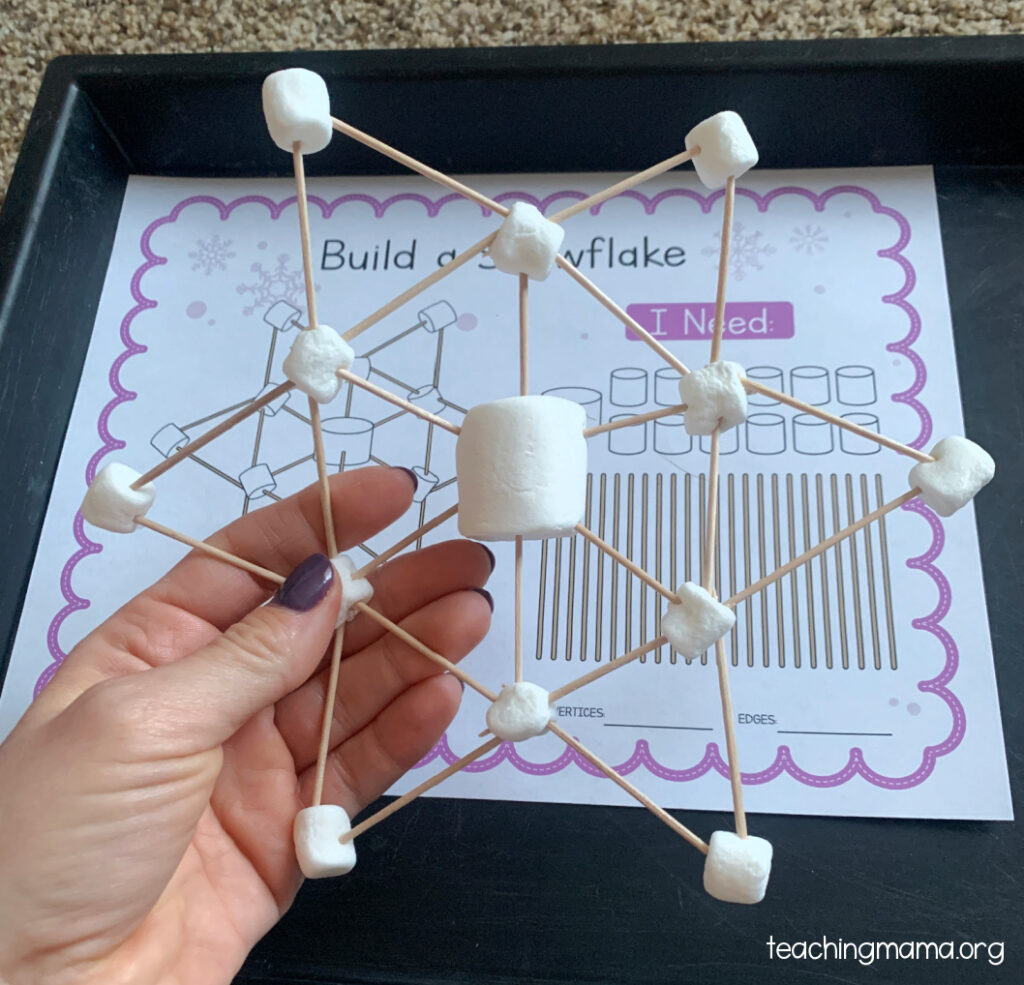 A fun activity that children get to show their creativity with, and includes a favorite snack! All you need is toothpicks and marshmallows. Let the children run wild with their imagination or follow a specific diagram.
Learn more: Teaching Mama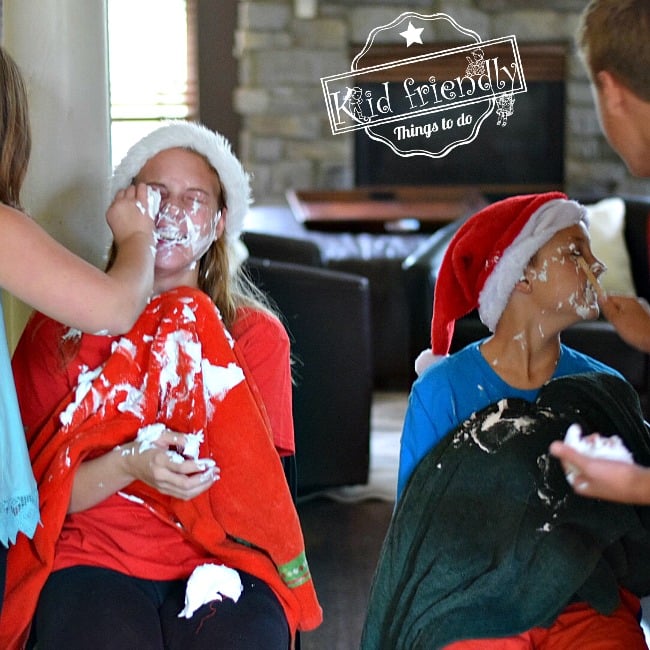 This game will have everyone in hysterics! Put together teams and see how fast one person can use a popsicle stick to "shave" the shaving cream off of their partner's face.
Learn more: Kid-Friendly Things To Do
3. Christmas Tree Magnet Maze
A Christmas tree is drawn on a paper plate, with the garland as a maze starting at the base and ending at the star. The child uses a handheld magnet underneath the plate guiding the magnet on top of the plate to the star.
Learn more: Go Science Kids
Use a timer or put some teams together to see who can put all the snow clothes on the fastest. For a hilarious twist, start with mittens, or dress upside down or backward. Note: for children eight and older.
Learn More: Arjoy 11
5. Gingerbread Man Scavenger Hunt
Children love the mischievous and exciting classic, The Gingerbread Man. After reading the story, send them on a surprise scavenger hunt. For added fun, have a decorating station at the end for children to decorate their own gingerbread person.
Learn more: Sunny Day Family
Just cardboard tubes and unbreakable Christmas balls provide much entertainment! A great activity for building young children's skills can be made exciting for older children using taller tubes from wrapping paper and making it a relay.
Learn more: Happy Toddler Playtime
7. Christmas Around the World Trivia
Children love to learn about different traditions! Keep children engaged while they learn about people around the world. Depending on the age of your children, you can give multiple choices, set them up into teams, or take an online quiz.
Learn more: Quizzy Kid
Dreidel games can keep children engaged for long periods with children's curiosity about different traditions. Use a large bowl of peanuts in their shell, crackers, or even pennies for the winnings.
Learn more: So Festive
This game comes from India and is similar to Bingo. It is played for various celebrations, including Diwali the Festival of Lights. There are many options for how to play with your group of children.
Learn more: Venue Look and Wiki How
Turn down the lights and take a candlelit walk through a spiral. (LED candle lights may be used for safety).  The youngest children will love this for its simplicity, while older children can create the spiral and lead a blindfolded friend through the path.
Learn more: The Green Mama
With just one large bag of assorted gift bows, children can make matches by sight or feel. They may want to get a certain number of matches to beat the clock or race between point A and point B.
Learn more: Little Family Fun
This exciting race continues as each person gets their turn to don the Santa hat, scarf, and mittens before trying their luck at ripping open the present as the person next to them rolls for doubles with the dice. Note: best for older children.
Learn more: Gina Wu
13. Shaving Cream and Glue Snowmen
Children of all ages will love this science and art activity! Mixing shaving cream and glue makes a puffy paint that can be applied to paper with a spoon or your fingers. To make this a game for older children, have them try it blindfolded.
Learn more: Scribbles and Littles
14. Would You Rather Christmas Version
This silly game will get the children really thinking! Print out the questions, or just get the game rolling by asking the children. It will not take long for children to start making up their own would you rather Christmas questions.
Learn more: The Crafty Chicks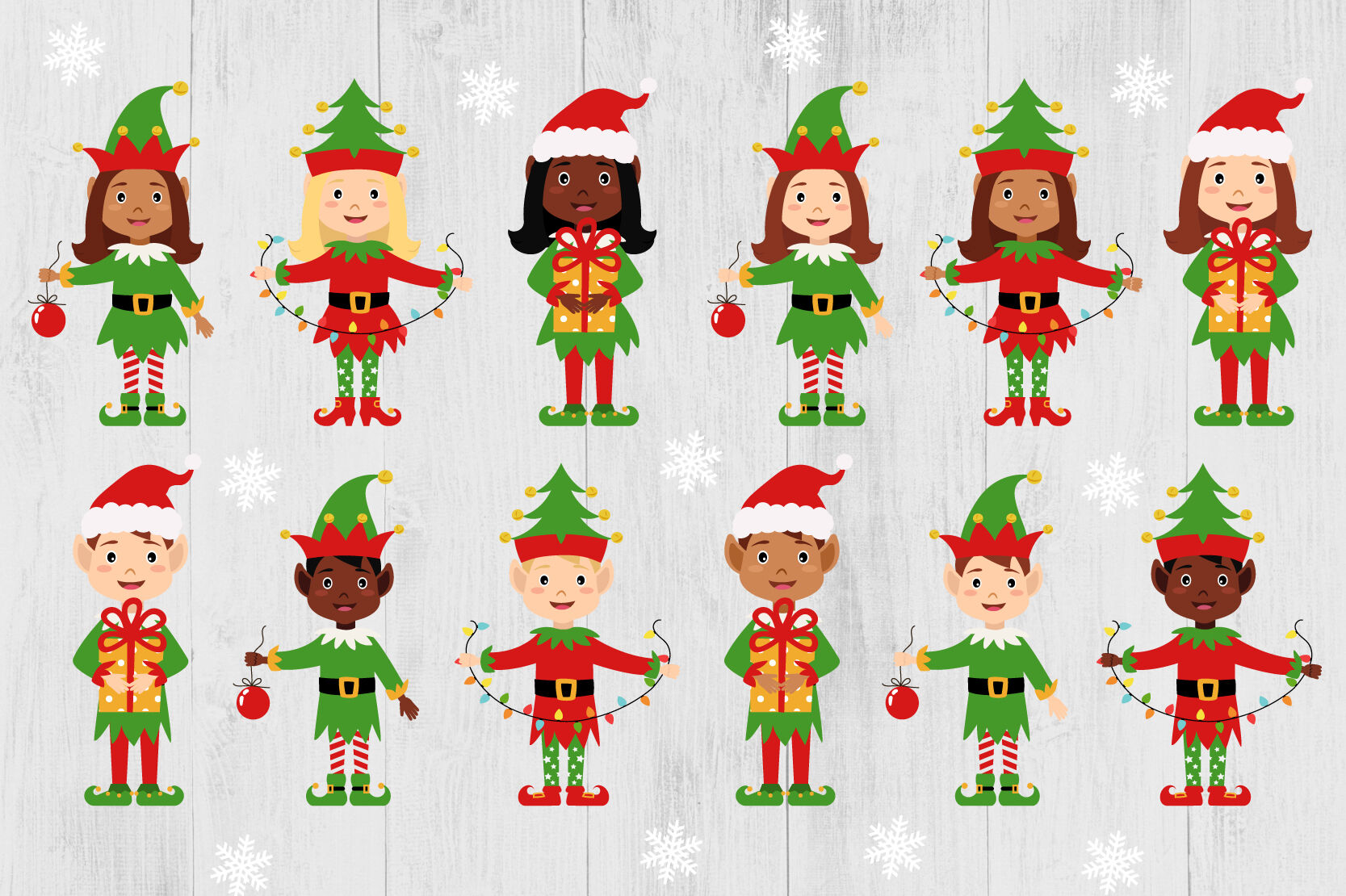 Jingle Twinkle Toes or Tinsel Gumdrops? Children love to know what they would be called as an elf!  Go to the generator at or make a printout for children to find their own or a friend's elf name.
Learn more: Your Elf Name and Pinterest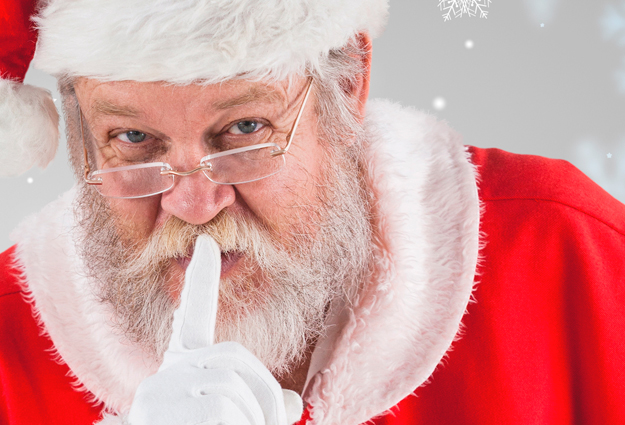 Children sit in a circle, one person is chosen as Rudolph and leaves the room, while another is chosen as Santa. Upon returning, Rudolph tries to track Santa down as participants shout a Ho, Ho, Ho out after being winked at by Santa. Note: best for eight and older.
Learn more: Party Game Ideas
17. Reindeer Balloon Races
A great science activity that will keep every child interested is racing balloons along a string. For older children, set up and direction are half the fun. Although this game requires more materials than the others, it is too fun to leave out!
Learn more: 123 Homeschool 4 Me
Have children write the words to simple Christmas objects on slips of paper and add them to a bowl. Break into two groups and the teams rotate through drawing an object for their teammates to guess.
Learn more: White Elephant Rules
Another game to bring out the giggles! Get the small gingerbread cookie from your forehead to your mouth without touching it, or dropping it, for the win and a tasty snack.
Learn more: Not Consumed
20. Ornament on a Spoon Race
For a classic game of balancing an object that rolls, just grab an assortment of spoons and unbreakable Christmas ornaments. Increase the challenge for older children by making it a race, a relay race, or even by adding obstacles.
Learn more: Happy Toddler Playtime