Not only do educational games make classroom endeavors more entertaining and entertaining, but they also carry a host of benefits! Our selection of 20 unique games is here to help you bolster problem-solving, language, and mathematical development, as well as enhance memory, teamwork, and attentiveness. With so many options to choose from, you can now begin and end your lessons with a fun twist! So, what are you waiting for? Get reading to find your favorite educational games.
1. Crossword Challenge
Promote varied vocabulary learning, problem-solving, and teamwork with a fun crossword challenge! Pair your learners up or group them in teams and have them compete to be the first to complete this fruity puzzle.
Learn More: Pinterest
2. Pictionary
Pictionary prompts your kiddos to get in touch with their arty side by drawing a picture of a word without writing any letters. Classmates then have the opportunity to guess what the word is. A perfect game to enhance vocabulary and promote teamwork!
Learn More: Triple S Games
3. Historical Timeline Race
Here's an upbeat game for your next history lesson! Challenge your learners to compete to put historical events in the correct chronological order.
Learn More: Simon Kids
4. Scrabble
Scrabble is a classic word-forming game that enhances vocabulary and encourages strategic thinking. Players must use their tiles to form words that spring from a word already formed on the board.
Learn More: BBC Culture
5. Math Bingo
Make math fun with an engaging game of Bingo! Learners must solve math problems to complete their Bingo cards and reinforce various math concepts that they've covered in class.
Learn More: Pinterest
6. Quiz Bowl
Boost everyone's general knowledge by hosting a fun quiz bowl tournament! Learners will need to team up and answer varied questions faster than their competitors.
Learn More: Reader's Digest
7. Fact or Fiction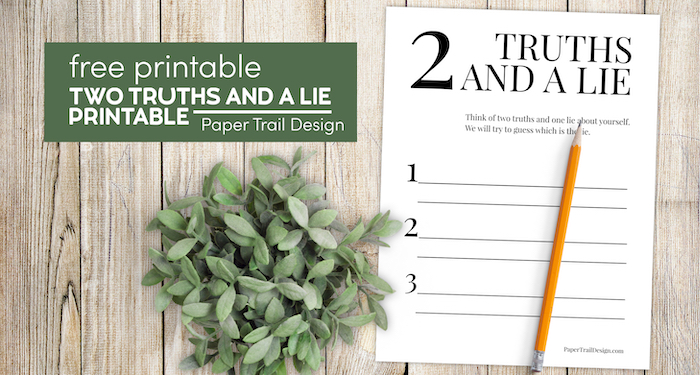 This game allows you to either test student understanding after a lesson or assess their pre-existing knowledge before the class begins! Begin by presenting a series of statements that are related to the subject being studied. Students must then determine whether they're true or false.
Learn More: Pinterest
8. Memory Test
Time to put those little memories to the test and enhance observational skills with a fun visual activity! Have your students look at an image or scene for a minute and then write down as many details as they can remember.
Learn More: YouTube
9. Coding Games
Coding games are fantastic for boosting computational thinking and encouraging perseverance! Introduce your pupils to coding basics with games like CodeCombat or Scratch to teach digital literacy, foster problem-solving, and more.
Learn More: Babble Dabble Do
10. Mental Math Challenge
Help your students develop strategic thinking as they solve mental math problems as quickly as possible and have a ball whilst doing so!
Learn More: Math Geek Mama
11. Simulations
Use games like SimCity or Minecraft to teach city planning, resource management, and more. Interactive games such as these are also great for encouraging strategic thinking and creativity.
Learn More: Crash Course Kids
12. Word Chain
Looking to enhance vocabulary and quick-thinking abilities? Get your learners engaged in a word chain game! To play, they must create a chain of words, where each word begins with the last letter of the previous word.
Learn More: The Write Practice
13. Online Quiz Games
Use platforms like Kahoot for interactive quizzes on any subject! This game will help you seamlessly wrap up any lesson in a fun manner and leave kids looking forward to their next class.
Learn More: Kahoot!
14. Foreign Language Karaoke
Help your students practice their foreign language skills with a fun round of classroom karaoke. By singing songs in a foreign language, they'll have ample opportunity to hone their pronunciation!
Learn More: Banana Cha Cha English and Korean versions
15. Classroom Escape Room
Here's another great idea for amplifying problem-solving and teamwork in the classroom! Get your kiddos to work together to solve a series of puzzles to "escape" the classroom.
Learn More: Teaching Ideas
16. Sudoku
Sudoku is wonderful for improving concentration and strategic thinking. Get your pupils started with a simple letter grid before challenging them to fill out a grid with numbers 1-9.
Learn More: Simple Living Creative Learning
17. Boggle
This selection of mini boggle boards is fantastic for stimulating phonics practice and word formation. Set a timer and task your students with finding as many as possible within a jumbled set of letters.
Learn More: Pinterest
18. Hangman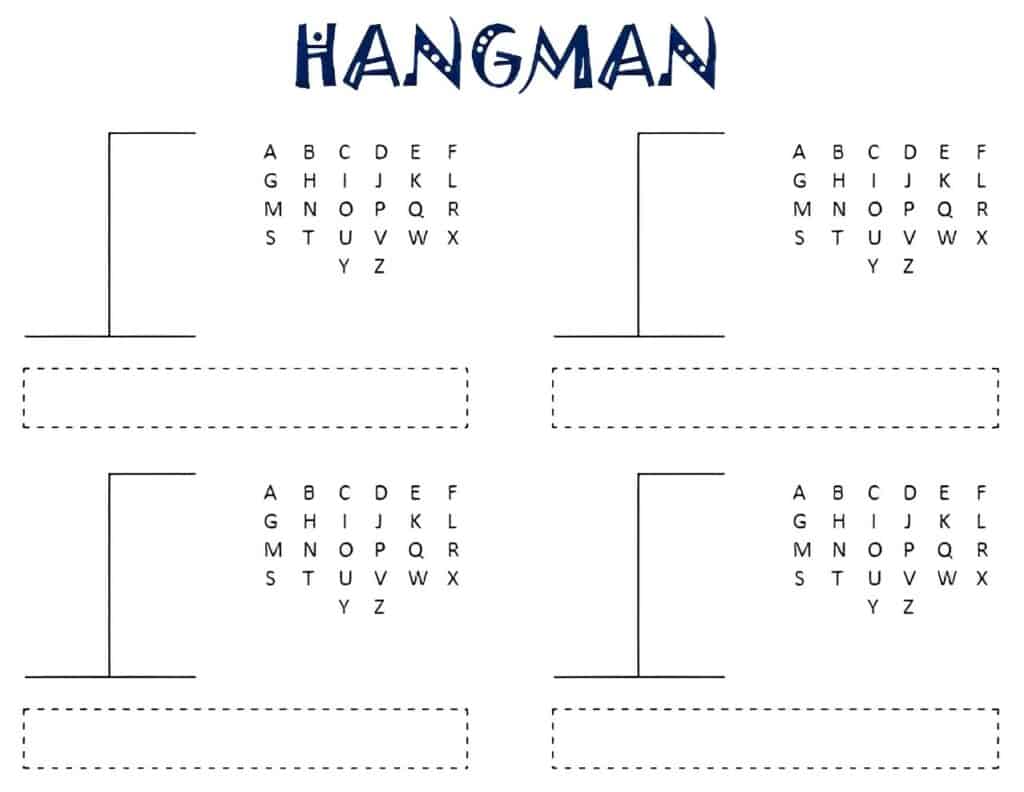 To help students improve their spelling and word recognition, play a fun game of Hangman! They will need to guess the secret word before all of the figures have been drawn and form a hanging man.
Learn More: Nerd Bear
19. Solving a Rubik's Cube
The humble Rubik's cube strikes again! Enhance your kiddos' spatial reasoning and problem-solving by tasking them with manipulating the cube to align the colors on each side.
Learn More: YouTube
20. Dominos
With so many benefits and ways to play, it's no wonder that Dominos has stood the test of time! To play, students must match the numbers on their tiles with the numbers on the board to score points.
Learn More: YouTube
21. Spelling Bee
The Spelling Bee is an age-old contest that never fails to excite! Your students will be on the edge of their seats, pencils poised, ready to spell out their paths to victory. Get those dictionaries ready and may the best speller win!
Learn More: Twinkl
22. The Geographical Bee
Time to jet-set around the globe without having to even leave the comfort of your classroom.Your learners will tour the continents, explore diverse cultures, and get a fresh perspective on world politics when you host a geography-related bee. It's a one-way ticket to increasing your class's global awareness!
Learn More: Social Studies
23. Treasure Hunt
Avast, ye landlubbers! Scatter some exciting clues around the classroom and have your pupils set sail on a treasure hunt. Filled with riddles, problem-solving, and a dash of competitive spirit, this nautical adventure is sure to get your kiddos excited to learn!.
Learn More: Persil
24. Jeopardy
Cue the Jeopardy music and turn the spotlight on your students. Let them flex their intellectual muscles as they jump from category to category; buzzing to showcase what they know. This educational game does a stellar job of rolling action, suspense, and knowledge, into one exciting exercise.
Learn More: Em-i-lis
25. Word Search
Ahoy, word pirates! Create a treasure map filled with clues where your students can search for terms related to your curriculum. Teach them strategies to find these words like finding words within words or looking for prefixes or suffixes. It's a linguistically rich expedition that'll expand their vocabulary and spelling skills!
Learn More: Literacy Learn
26. Chess
Chess is a fantastic opportunity for your students to develop their problem solving skills. Introduce the game and let your kiddos navigate the battlefield that is the board. Rooks, bishops, and knights will start to become teachers of logic, strategy, and patience.
Learn More: Chess.com
27. Environmental Board Game
Calling all eco warriors! This board game tasks your students with navigating through a plethora of environmentally-friendly choices. From recycling quests to energy-saving missions, they'll come out eco-savvier and ready to change the world.
Learn More: Adventerra Games
28. Rhyme Time
Rhyme Time is so much more than just a game-, it's also a fantastically fun way to expand your students' vocabulary!. Watch them string together words, discover new meanings, and unleash their inner poets as they explore rhyming sounds within words.
Learn More: PBS Kids
29. Science Experiment Relay
Watch your classroom become a hive of activity as your learners rush from station to station; each one a pit stop of scientific inquiry. Observations will be made, hypotheses tested, and conclusions drawn- all while the clock ticks down. Ready, set, go!
Learn more: TES
30. Jigsaw Puzzles
With each puzzle piece placed, your learners will hone their fine motor skills as well as practice problem solving strategies. This zen game is a fun and gentle way to develop their skills whilst also facilitating a bit of calm in the classroom!
Learn More: Orchard Toys
31. Twenty Questions
Think of an object, animal or person and let your students work to deduce who or what it is by asking less than 20 questions! They'll need to dig deep and work together to deduce the correct answer.
Learn More: Teach Mama
32. Guess the Scientist
Who's that behind the microscope? Have your kiddos use clues, hints, and riddles to unveil the identity of an iconic scientist! What a fun way to merge history and science while sparking curiosity about groundbreaking research!
Learn More: YouTube
33. Story Cubes
Once upon a time, in a classroom not so far away, story cubes magically appeared. Have your students roll these cubes to unveil symbols to inspire them on settings, characters and scenarios; each of which presents an invitation for them to devise their own epic tales.
Learn More: Story Cubes
34. Number Line Run
Put a sporty spin on arithmetic with this fun game! Set up a number line on the floor and have your students jump to the correct answers as you call out math-related questions. Just like that, math becomes an athletic endeavor. Your kiddos will not only stretch their legs but also exercise their mental math skills!
Learn More: Coffee Cups and Crayons
35. Periodic Table Battleship
Get your pupils more comfortable with the elements on the periodic table with this fun spin on the classic game of Battleship! Call out coordinates like "Hydrogen-1" or "Oxygen-8", and watch them sail through chemistry basics. They'll be admirals of atomic structures before you know it!
Learn More: Destination Imagination
36. BrainBox
With BrainBox, your learners will rapidly review flashcards that deal with varying subjects. They'll sharpen their memory and recall skills, as they categorize art, dissect history, and scrutinize science facts.
Learn More: BrainBox
37. Classroom Taboo
Step into the frustrating yet fun arena of Classroom Taboo. Here your learners will need to describe a word, but bear in mind that certain 'taboo' words are off-limits. As they work to find the right way to explain their word, they'll develop their vocabulary and be linguistic aces in no time!
Learn More: Teachers Pay Teachers
38. Heads Up, Seven Up
Nostalgia alert! Remember Heads Up, Seven Up from your own school days? Revive this classic, but give it an academic spin!Get your pupils to solve a mental math problem or spell a word out before they guess who picked them.
Learn More: Party Games For Kids
39. Gravity Maze
Transform your classroom into a space center with Gravity Maze. This game tasks your learners with employing specialist problem-solving and spatial skills to guide a marble through a pre-designed pathway; mimicking the laws of physics and learning new concepts in a hands-on way.
Learn More: Think Fun