As digital communication continues to play an essential role in our lives, teaching students effective email skills is more important than ever! From crafting briefs to pen pals and creating newsletters, learning about basic email etiquette, and more, we've got activities that are suited to all ages and writing levels! Take a look at 20 diverse and engaging email activity ideas to help your learners develop their email writing and management abilities.
1. Pen Pal Exchange
Pair your students with pen pals from another school, country, or even learners within your own classroom. Encourage them to practice email etiquette and share their experiences, cultures, and interests with one another. Be sure to provide guidelines for appropriate communication and safety before you begin.
Learn More: Teachers Pay Teachers
2. Email Interviews
Have students reach out to professionals in their fields of interest and host informational interviews. Provide a template for them to follow that includes polite greetings, introductions, and thoughtful questions about the professional's career path and experiences.
3. Newsletter Creation
Divide students into groups and assign each group a topic or theme. Have learners then collaborate to create an email newsletter! The brief should be complete with engaging content, images, and proper formatting. Encourage them to share their newsletters with their classmates or the school community on a monthly basis.
Learn More: Canva
4. Email Scavenger Hunt
Create a fun email scavenger hunt by sending out a series of emails containing clues or riddles. Students must use their email organization and filtering skills to solve the clues and complete the hunt. What a fantastic activity for prompting students to learn how to navigate their email boxes!
Learn More: Emma Clemens
5. Email Etiquette Role-Play
Assign students different roles such as boss, employee, or customer. Have them then exchange emails to address various workplace situations using appropriate language, tone, and formatting based on their roles.
Learn More: YouTube
6. Email Debate
Your students are sure to love any opportunity to get competitive! Divide your class into two groups and assign a debatable topic. Have each group then present their arguments via email. Encourage students to use persuasive language, evidence, and proper email formatting. The opposing team should then be given an opportunity to form a rebuttal.
7. Customer Service Emails
This is the perfect activity for addressing a section on customer relations in a business studies class! Provide students with various customer service scenarios and have them craft polite and professional email responses to address customer concerns.
8. Email Quizzes
This quirky quiz activity makes an awesome homework task! Send out quizzes to your students via email and ask them to submit their answers in a well-formatted and organized manner.
9. Gratitude Emails
Encourage students to write emails expressing their gratitude to school staff, teachers, or family members. Prompt them to focus on being genuine as they convey heartfelt messages to the special people in their lives. What a fab activity for Teacher's, Mother's, or Father's Day!
10. Email Signatures
Another great activity for a business studies class! Teach students the importance of having a professional email signature and have them create their own. They should include their name, contact information, and any relevant links or social media profiles.
11. Email Organization Challenge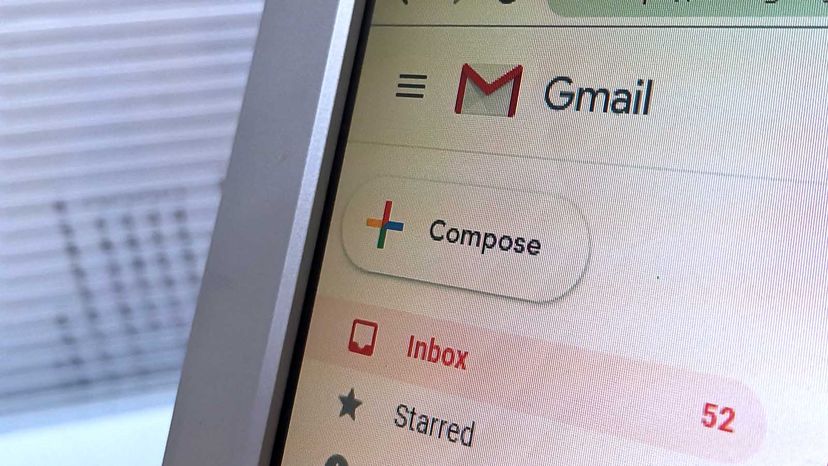 Provide students with an overflowing inbox of sample emails and have them practice organizing, labeling, and deleting messages to create a well-managed inbox. This activity is perfect for older learners who will soon be entering the workforce and will need to stay on top of their incoming messages!
12. Email Safety and Security
In a world where online communication is ever-increasing, teaching young learners about email safety is vital! Take a moment to educate your learners on how to identify phishing attempts, create strong passwords, and avoid sharing sensitive information online. Then, test their knowledge with simulated email scenarios.
13. News Round-Up
Have students subscribe to a news source in their area of interest and write a weekly email summary to share with their classmates. In their summary, they should highlight key takeaways and insights.
14. Email Book Club
This activity is sure to motivate learners to pick up a book! Create a virtual book club where students can discuss their readings, share opinions, and ask questions via email.
Learn More: Teach Hub
15. Collaborative Storytelling
Start a story via email and have each student contribute a paragraph; building on the previous student's ideas while practicing proper email formatting and tone. What an awesome activity to add to your English curriculum!
16. Virtual Field Trips
Organize a virtual field trip by sending students links to online resources such as museum exhibits or historical sites. Have them explore the resources and then share their experiences and reflections via email.
Learn More: Ditch That Textbook
17. Email Vocabulary Challenge
Send students a list of new vocabulary words and ask them to compose an email using as many words as possible while maintaining a coherent and engaging message.
Learn More: NY Times
18. Goal-Setting Emails
Have students set personal or academic goals and then share them with their peers or teacher via email. Encourage them to provide updates on their progress and list any obstacles they may have encountered along the way. Learn More: Applied Digital Skills
19. Email Reflections
Encourage students to reflect on their learning experiences, personal growth, or challenges they've faced during the week or month. Have them share these reflections in a thoughtfully composed email to their peers or teacher; fostering a supportive learning environment.
20. Celebrating Success
Create a culture of recognition and appreciation by having students send congratulatory emails to their classmates for achievements that are both big and small! This activity promotes a positive classroom atmosphere and encourages learners to support one another.