Social-emotional learning is an important component of a child's education. Teaching kids to identify and use communication skills to verbalize their emotions can help them self-regulate when faced with more challenging ones. Incorporating emotional check-in activities throughout the day can help kids gain these vital emotional intelligence skills, learning to incorporate them throughout their lives. Why not allow kids to try several before determining the ones that work best for them?
1. Emotions Chart
Increase socio-emotional awareness with a combination of this emoji-emotions chart with descriptive words. Have kids place simple face emojis in the middle before adding matching descriptive emotion words around the outside of the wheel. This also makes a great reference for a daily feeling check-in.
Learn More: He's Extraordinary
2. Feelings Chart
Some kids find it difficult to verbalize their emotions. An easy feelings check-in chart in your classroom can be a quick way to check in with kids. Write each kid's name on a clothespin before having them clip their pin to the emotion they're feeling.
Learn More: Constant Love and Learning
3. Morning Meeting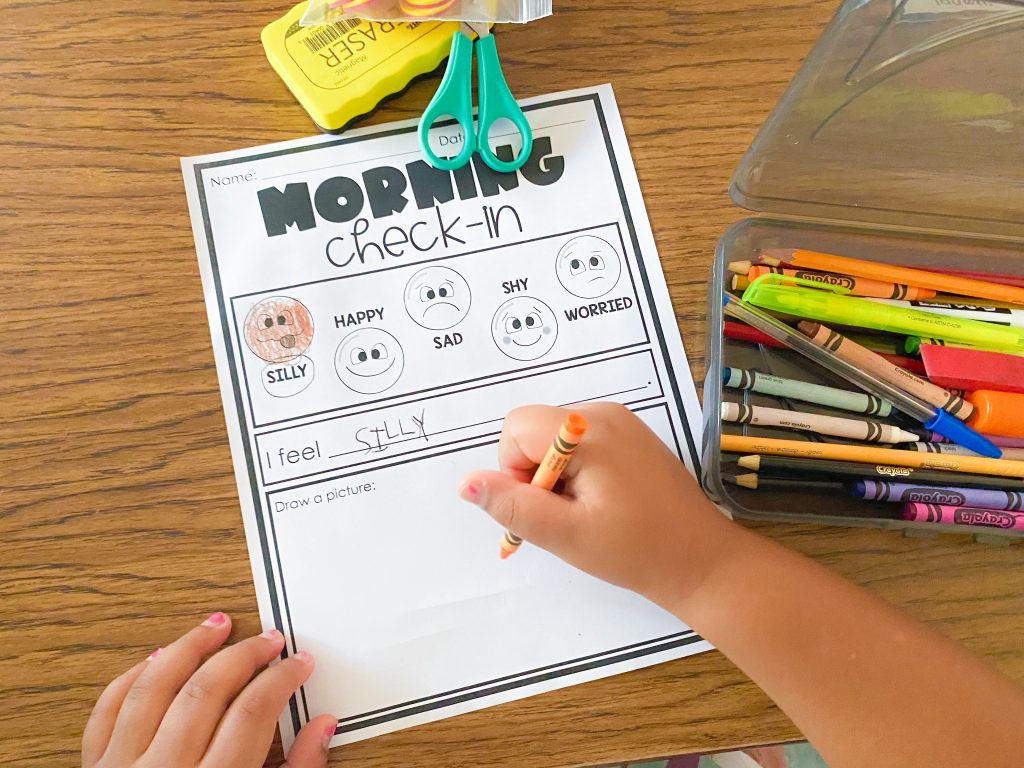 Morning meetings give everyone the chance to assess their current mood and set intentions for the day. Mornings can be rough for kiddos, but this check-in allows you to easily see who needs extra TLC.
Learn More: Engaging Early Learners
4. Emojis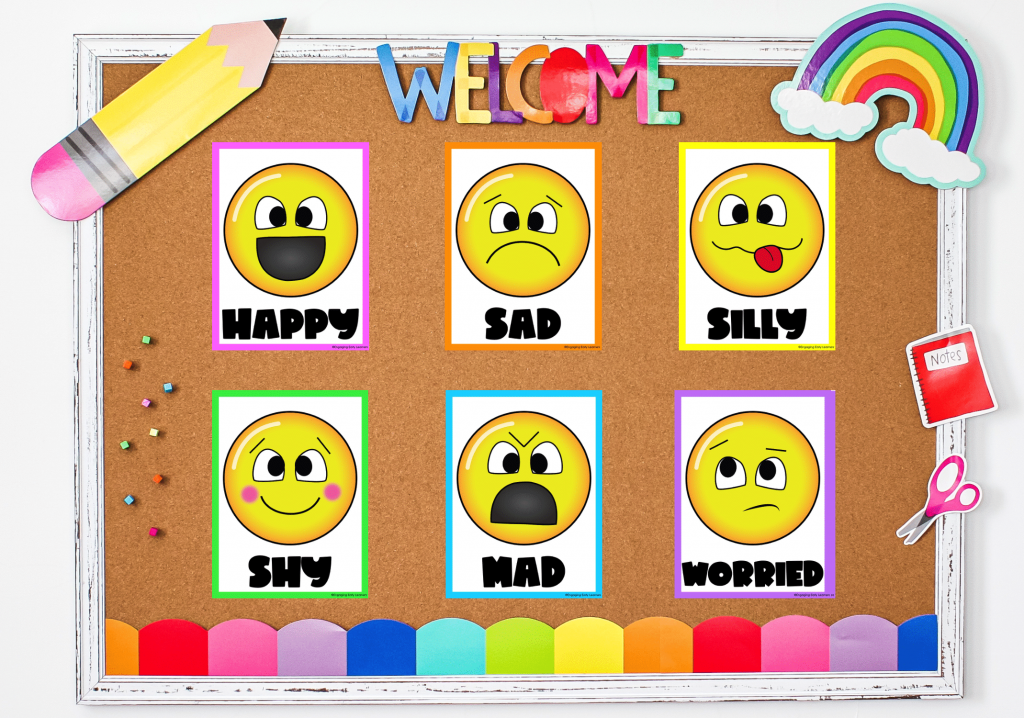 A simple emoji chart can help young learners associate facial expressions with emotions. Pointing out people's facial features and pairing them with an emoji will help them to identify their own feelings. They can also point to the emoji that represents their feelings to build mindfulness and personal awareness.
Learn More: 6 Seconds
5. Body Scan Meditation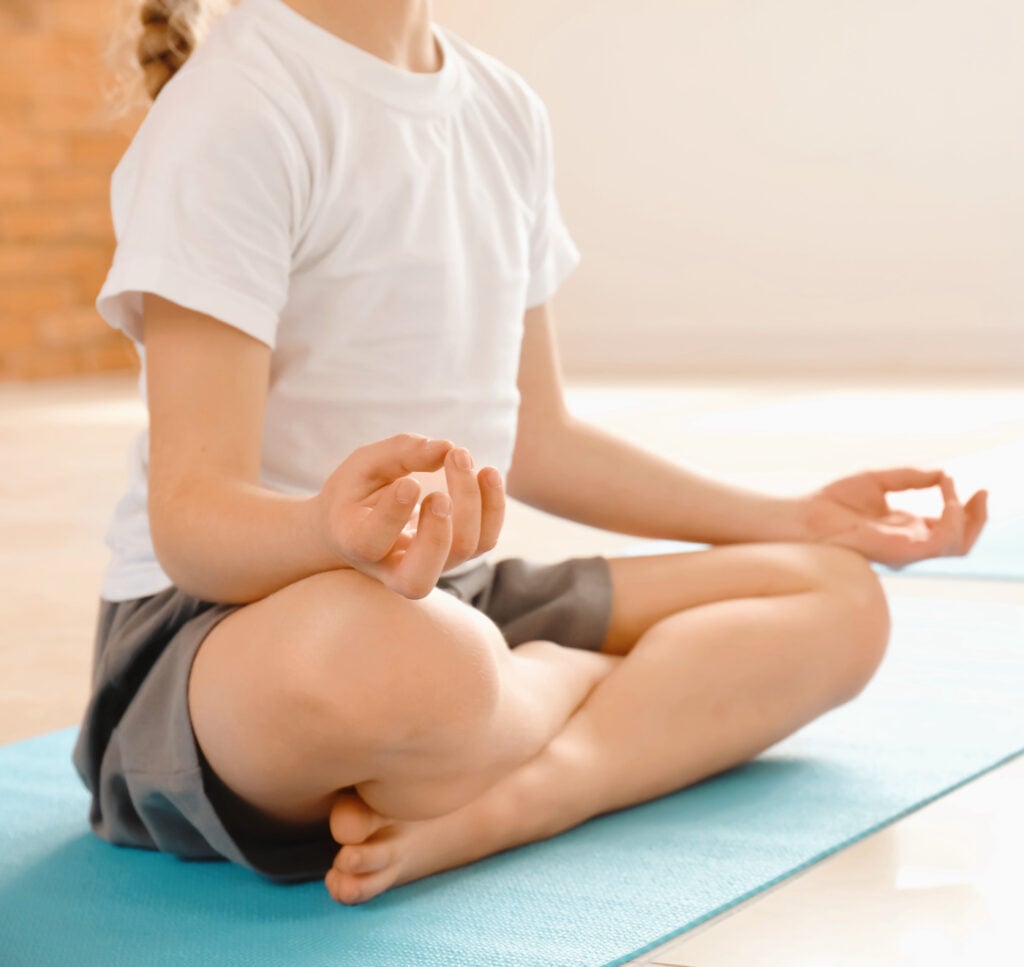 In this scripted guided meditation, kids visualize a ball of light that travels through different parts of their bodies. Be sure to pause after each part and allow them to breathe and feel. This calming practice is a wonderful way for kids to get in touch with the emotional sensations in their bodies.
Learn More: Green Child Magazine
6. Emotional Charades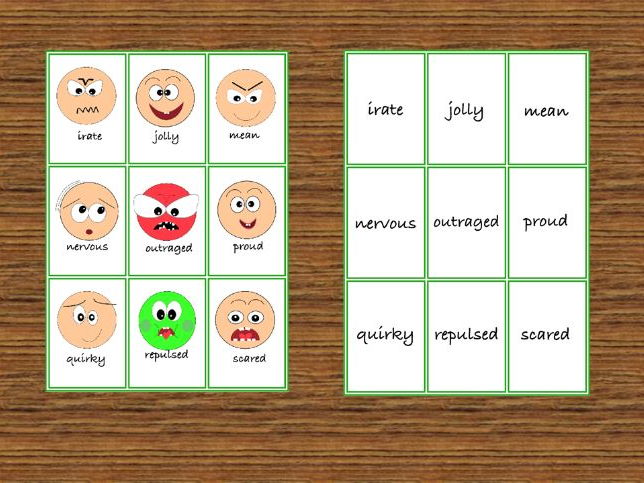 Have kids brainstorm different feelings and write them down on slips of paper before putting them in a bowl and pulling them out one at a time. Next, have one child act out the emotion while the other kids guess. Follow up with a discussion on how we can visually identify emotions in others.
Learn More: Kidlutions
7. Feelings Forecast
Brainstorm different types of weather, and write them down. Then ask kids to pair emotions with each type of weather – including natural disasters! Use this solution to do a "feeling forecast" at any point in your day.
Learn More: Boys & Girls Club of Harlem
8. Hexagon Deep Breathing
Also known as "6-sided breathing," have kids trace this hexagon with their fingers, using a "breathe in – hold – breathe out" pattern as they make their way around the circle. Invite them to make their own hexagons before modeling and practicing with them.
Learn More: Coping Skills for Kids
9. 5 Senses Check
This 5-4-3-2-1 check-in invites kids to hold up a finger for each prompt, inviting them to think of 5 things they can see, 4 things they can touch, 3 things they hear, 2 things they smell, and 1 thing they can taste. Shifting the focus to their senses in this way helps regulate emotions and focus the mind.
Learn More: Georgetown Psychology
10. Challenge Negativity
Reframing is an amazing technique that involves taking a negative thought and challenging it with a question. When we think or say something unpleasant about ourselves, we can reframe it into something more affirming. For example, instead of saying "I'm stupid," kids can be encouraged to say "I can study harder next time".
Learn More: Change Counseling
11. Fill Someone's Bucket
Compassion is a great skill to teach to support others with empathy and kindness. Teach kids that everyone has an emotional bucket and that we can do things to help fill others' buckets, and they can do things to fill ours. Brainstorm ideas before posting them in a bucket display.
Learn More: Proud to Be Primary
12. Journaling
Create a tool that allows kids to process their emotions in words with a check-in journal, including free online worksheet prompts. Example topics include brainstorming acts of kindness, creating a worry scale or an anger thermometer, and sharing emotional goals.
Learn More: Centervention
13. Calming Corner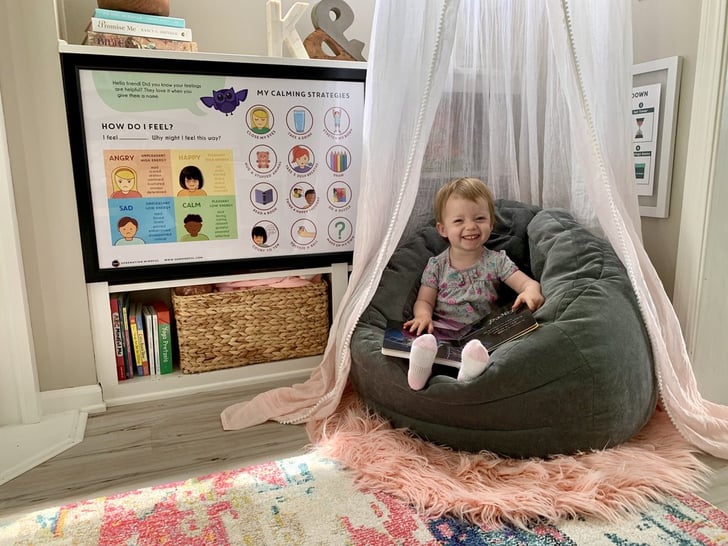 When things get overwhelming, kids often just need a moment to find a place to calm down before getting on with their day. Create a safe space in your home or classroom with calming activities or reminders. Be sure to include comforting objects and materials that promote mindfulness and breathing.
Learn More: Action for Healthy Kids
14. Peer Mediation
Kids can learn to help each other work through conflicts and emotions by first listening to the emotions of others before exploring the truths of the conflict. Encourage kids to start a conversation to find common ground before finding solutions that suit both parties.
Learn More: Midway Meditation
15. Action & Emotion Match
Kids often need help "seeing" emotions in the responses and actions of others. To start, choose an emotion and make a two-column chart. On the left, have kids volunteer what that emotion looks like. On the right, have them brainstorm what it might sound like in words.
Learn More: One Less Headache
16. Picasso Portraits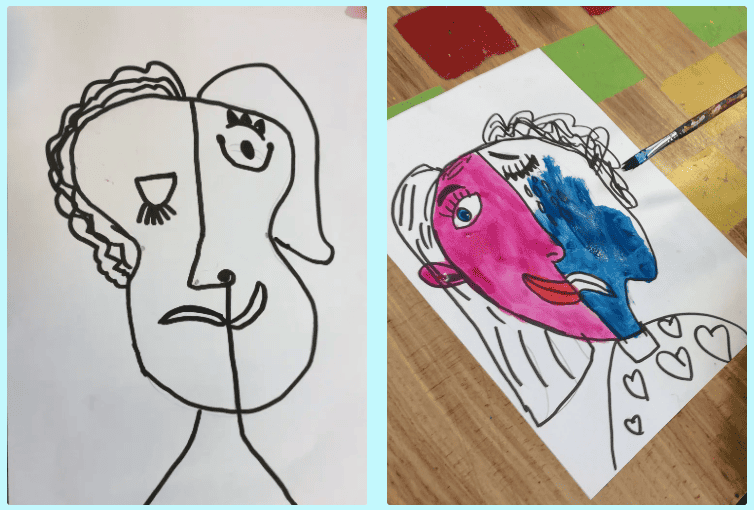 Picasso's abstract portraits reflect the dualities of facial features. Kids explore the paintings of Picasso searching for different emotions. Next, they use a black marker to draw a self-portrait outline with two sides of the face before using colors that correspond to different emotions to fill them in.
Learn More: Primary School Art
17. Rose-Thorn-Bud
An easy way to parallel emotions for kids is with a simple visual, such as a rose, which allows for focused reflection. The rose represents a positive event, the bud anticipates something positive in the future. while the thorn refers to a "do-over" event that may require additional help.
Learn More: Mindful Schools
18. Rewind
When an incident causing an emotional response occurs, pause and rewind and invite kids to tell you what happened from their perspective. To help clarify the situation, keep it factual and steer them away from unproven statements.
Learn More: Emotional ABCs
19. Feelings Thermometer
Help each child make their own thermometer that corresponds with the colors on this chart. Post this master chart as a quick discussion starter or use it for emotional check-ins throughout the day.
Learn More: Wisconsin Office of Children's Mental Health
20. Music Match
Often, kids find it easier to relate something to emotions than identify or talk about them. Let them choose a song that accurately conveys their mood before listening to it as a group and discussing its deeper meaning. Classical music can work wonders to create a serene ambiance!
Learn More: Let's Play Music
21. Mood Meter
Developed by Yale to help increase emotional intelligence (EQ), the mood meter is a quick and easy way for kids to point out their current state. The right side is for positive emotions and the left is for negative ones. After determining where they land, lids can begin to pair solutions to address the danger zones.
Learn More: Apperson
22. 5 Finger Check
Use this quick 5-finger check to help kids process their feelings, using their hands as a tool to find a calming solution. The 5-4-3-2-1 check-in starts with calm, asking for help, using emotional words, deep breathing, and a reminder to not hurt others.
Learn More: Childhood 101
23. Grumpy Pants
Create a washing machine out of paper or use a pre-made template. Begin by creating an open door that kids can put grumpy pants through. Next, have them write their "grump" on the legs of the pants and toss them in for a wash. Follow up with a calming moment of integration.
Learn More: Counselor Keri
24. Sentence Starters
Sometimes kids just need a bit of prompting to begin talking about their feelings. Provide them with several sentence starters and allow them to choose which to answer. Make sure to acknowledge their reflections and thank them for sharing!
Learn More: Just One Norfolk
25. YouHue
If you're looking for a digital solution, try YouHue. Kids will love the colorful and elegant interface that allows them to easily complete an emotional check-in. The "pause-identify-reflect" pattern reinforces social-emotional learning in a powerful and simple way.
Learn More: YouHue