With just a couple of weeks of school left, it's time to start thinking of some fun activities to close out your busy school year. Now that all the exams are finished and big projects completed, the countdown to summer begins, and what better way to spend it with your students than with some of these 20 awesome ideas.
For this activity, you can bring an empty scrapbook into the class. Ask your students to write down 2-3 of their favorite memories from the school year. They can discuss their ideas with their peers and share their #1 idea with the class. Once every student has a memory they can go home and create a collage on a piece of paper to bring to class and add it to the memory book. The class can take turns presenting their pages and reminiscing on the fun year they have had!
Learn more: Playdough to Plato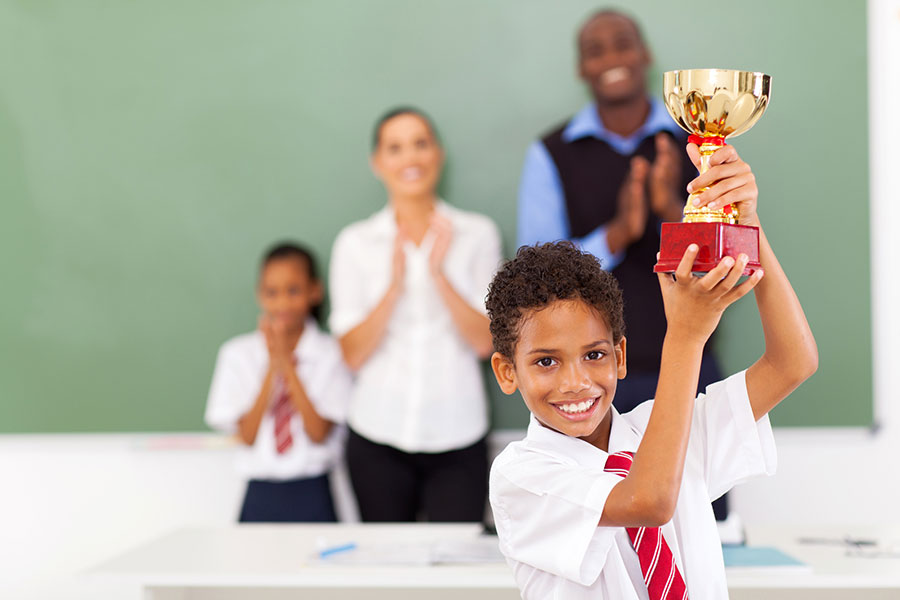 Our students like to be recognized for their efforts and achievements throughout the school year. Class awards are a fun and inclusive way to spend the last few days of school. This award ceremony can be adapted for any grade level, with the awards given for academic skills like "fastest reader" and more silly ones like "most likely to forget their pencil". Keep the awards friendly and creative making each student feel special!
Learn more: Waterford
3. Our Classroom's "Person of the Year"
Who better pick the most important person of the year than the students in your class? This activity can be in-house, regarding only the staff and students in your school, or it can be global! Once you pick your scope, write down the choices your students make on a dry erase board. Encourage students to research and provide arguments for why they chose their "person of the year". After the discussions, have all students vote to choose the class's pick and put their picture on a display board.
Learn more: Next Lesson
Put your students in groups of 2-3 and ask them to create a comic book strip showing some events or actions they will do over their summer. Encourage creativity and provide some examples of simple, popular comic books for students to pull inspiration from.
Learn more: creativityinthemodernclassroom.com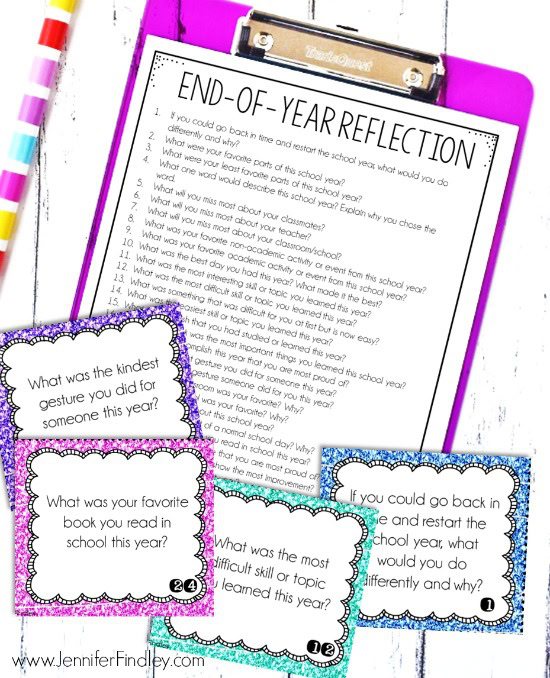 To look back on the school year and reflect on what you've learned and how you've grow is always a useful practice for our students. Here are some reflection questions you can ask to get them to think critically and share.
What was the hardest assignment for you this year? Why?
What is one interesting thing you learned in class that you did not know before?
What will you miss about this class?
Learn more: Truth for Teachers
Students love to get creative with the camera so get them into groups and have them record a 1-minute farewell video for you and the class!
Learn more: Dream English Kids
Ask your students to provide 2 words they would use to describe their time in your class. You can write all these words on the dry erase board and circle the ones students pick more than once. When everyone has given their opinions, the class can take a vote and choose the top 5 words to put on a giant poster board with the outline of a cloud drawn on it.
Learn more: commonsense.org
Making a bucket list is a fun way to get students motivated to get things they want to accomplish done. For this activity, instead of making a list for what they want to do before they die, it can be what they want to do before school starts again. These are short term goals students can get to working on right away and incorporate into their summer plans.
Learn more: Teaching Made Practical
From personal experience I've noticed especially in 4th and 5th grade, students love to learn and perform new dances. Let the students make groups and choose a popular dance that is appropriate and fun! Give them some time at the end of class to practice together and have a whole class set aside to perform them on the last day of school.
Learn more: Teach Wire
Ask students to bring in their favorite snack for the class to try. This can be homemade or store bought, but the students have to explain why it is their favorite and when they first tried it (if they can remember). You can group the snacks into sweet and salty groups on the bulletin board and the following day can be a game day where the two groups debate over which snack type is better and why!
Learn more: Proud to be Primary
Have a big poster board on the wall for the last week of school and give the students a list of topics they can pick from each day. As they walk in the class they can draw or tape a picture or object on the board corresponding to an idea from the list.
For example: If your list has "Crazy Sports Moment" the student can tape this picture on your board.
Learn more: Cassie Stephens
Students love getting and giving presents so here is a fun way to encourage them to be kind and connect with their classmates at the end of the year. Have all the students write down their name, their favorite candy, and their favorite animal on a small piece of paper. Put these in a hat and have the class pick so each student gets a personalized gift from one of their classmates on the last day of school!
Learn more: Teaching with Simplicity
This activity works best for students in the first year at a school (in 6th grade if the school has grades 6th-8th).
Bring a box or different container to the classroom large enough to fit a small item from each of your students. Ask your students to bring something that reminds them of this past school year to put in the box. Keep this box in your class until the students have a few days left at the school, then let them open it up and find what they put in 2 years earlier.
Learn more: Catlin Tucker
Students love a change of scenery during school, so set aside one day in your last week of school to do some outdoor activities with your students. This could include organized group games/sports and free play with music.
Learn more: Minds in Bloom
15. Growing Together (Seed Bombs)
Buy a few packages of seeds and a bag of soil and get mixing to make some seed bombs with your class. You can have your students throw them around your campus or around their neighborhood.
Learn more: Wildlife Trusts
16. Students Become the Teacher
This fun activity will guarantee some giggles after the stress of exams are over. Make a list of some possible ideas for your students to use to create a lesson plan for the next class. Split them into groups of 4-5 and give them a portion of a class to prepare what they want to teach. This is a great way to get students thinking in a new perspective and show what they are passionate about.
Learn more: Minds in Bloom
Students can create a class video sharing their thoughts and ideas about the past year. They can make up a skit, do a funny comedy bit, a dance, a question/answer, the possibilities are endless! Just give them some tips and let them create.
Learn more: Classroom Nook
18. Farewell Recap Worksheet
Here is a cute and simple worksheet you can give your kindergarten class (or modify for other grades) to reminisce on the amazing year you and your class had!
Learn more: Playdough to Plato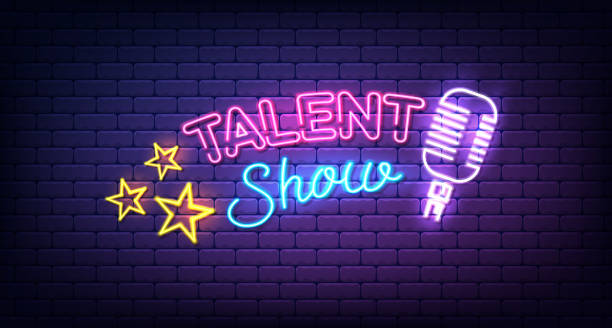 This is a classic, and always gets students up and excited to share what they can do! Bring some silly costumes and props to get the students inspired, you can even participate yourself to encourage the less outgoing students and get some smiles.
Learn more: Firstie Land
For each letter of the alphabet have your students think of one thing they learned this year that begins with that letter. This is a great exercise to help students remember all the units you've covered and work together to make a comprehensive list on the dry erase board.
Learn more: Teaching Made Practical
Now that you have some fun ideas to choose from for your last days in class, it's time to kick back, relax, and plan your summer break. Enjoy! You deserve it!