Whether English is your child's native language or a target language that they're learning at school, their English skills need constant practice to improve. That's where games and fun activities come into play! Games for kids are one of the most effective ways to teach and drill language skills with young learners. When it comes to kindergarten games, both at home and in the classroom, there are so many great options to help kids play and learn English at the same time. Here are our top 26 picks for English games and fun activities for the kindergarten English classroom.
1. What's This? Board Game
Here's a fun printable board game that is perfect for kids who are just learning to identify the everyday objects around them. In order to win, your child will have to move through the whole board and give the right name to each item.
Learn More: ISL Collective
2. Concentration Vocabulary Card Game
Players take turns flipping over picture cards, naming the vocabulary item shown on the card, and trying to find matches. Once kids master naming each picture, mix it up by matching items in the same category. There are many different variations of this classic game that are great for all language levels.
Learn More: ESL Activity
3. "I Spy" Nature Vocabulary Game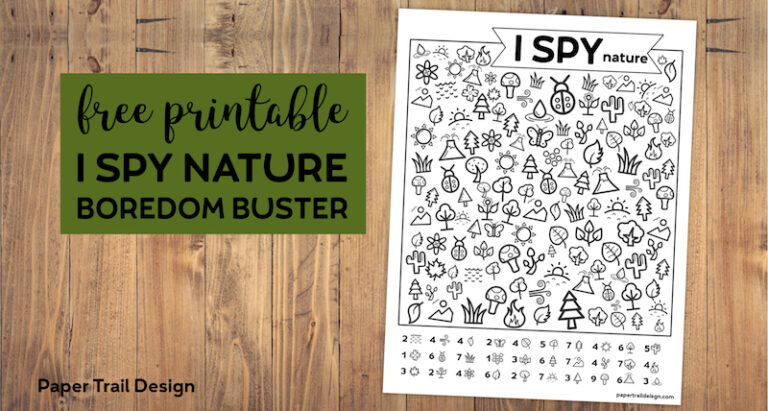 This is a great game for kindergarten children who are on a long walk or car ride. The pictures help students learn new nature vocabulary, and the activity has them practicing numbers and counting, as well. Plus, you can play game after game, and each iteration is different and exciting.
Learn More: Paper Trail Design
4. Syllable Counting Bingo Game
This is a printable bingo game that focuses on identifying and counting syllables in different English words. The bingo cards are super versatile, and you can use them for the game after game with any vocabulary list that you'd like. Plus, it is the type of game that requires kids to think things through in order to succeed.
Learn More: Classroom HQ Shop
5. Yes/No Questions with Sound Tubes
Take old toilet paper tubes and fill them with something that makes a sound when it's shaken. Then, pass out the tubes. By asking yes or no questions, students should take turns trying to guess and deduce what is rattling inside the tube. This is a great way to practice question forms and deduction skills.
Learn More: Teachers Pay Teachers
6. Variety of Vocabulary Printable Bingo Cards
You can keep finding games for vocabulary bingo with this set of various printable bingo games. Kids can practice animals, colors, numbers, and more with this set of many different cards. It's a great way to learn across many topics with a familiar activity!
Learn More: Fun With Mama
7. Comparative Adjectives Game
With this game, you can introduce and practice the comparative forms of adjectives. It's a great way to pair words to the comparisons that learners are starting to notice around them every day, and it's also a cool way to help them learn the regular and irregular adjective forms.
Learn More: All Things Grammar
8. Animals in English Board Game
Here is one of the educational games that focus on basic animal vocabulary. It's one of the most fun games for kids because you can bring in all of the animal sounds and actions, too.
Learn More: ISL Collective
9. Superlative Adjectives with the Best Game
As far as kindergarten classroom games go, this could be considered one of "the best"! It's a game for kids that focuses on superlative adjectives and all of their favorite things. This is a great game for learning more about your students and their preferences, and it's perfect for building rapport in your class.
Learn More: Sparking The Mind
10. Five Senses Spinner and Sorting Game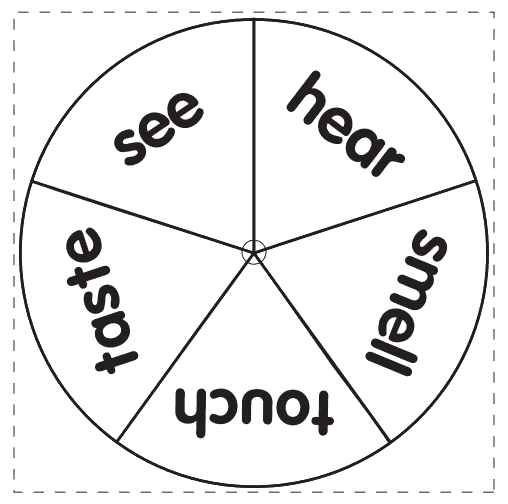 A pencil and a paper clip make the perfect spinner for this printable game about the five senses. Students spin the makeshift spinner and then identify and sort the pictures according to the sense the spinner lands on. You can also use the spinner as a discussion starter for what your kids are experiencing at the moment.
Learn More: Lakeshore Learning
11. What Do You Want to Do? Board Game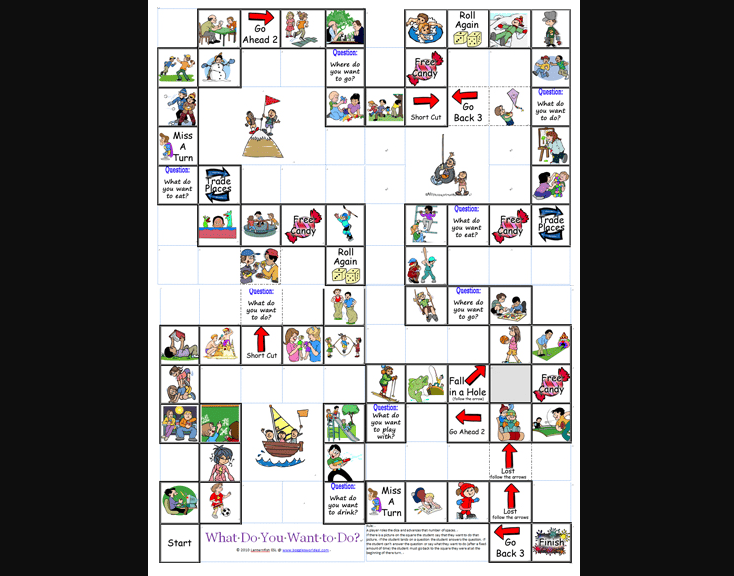 This game focuses on questions in the simple present. It also highlights the helping verb "to", as in the construct "want to". It's a fun way to practice sharing and turn-taking, as well, and the board game is a perfect way to run a small group review session.
Learn More: Boggles World ESL
12. Simon Says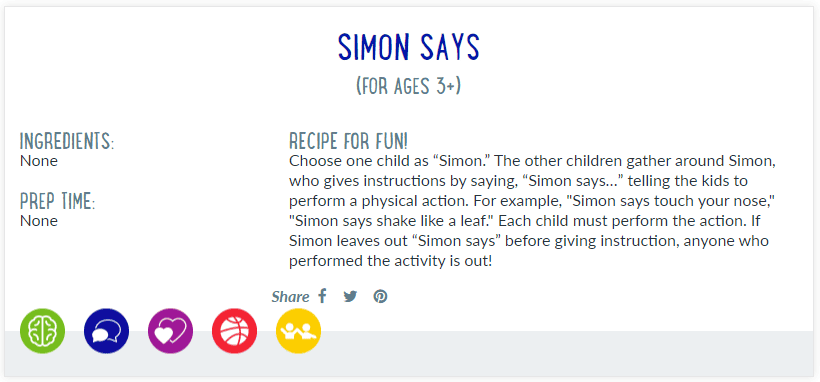 This is already one of the popular kindergarten games. Simply insert your target vocabulary and some key verbs and you have an excellent English listening activity! Plus, the total physical response element keeps kids interested and engaged in learning and listening in English. It's a fun game for keeping their attention.
Learn More: The Genius Of Play
13. Storytelling Basket
You can make a creative and engaging game for kindergarten students with just a basket full of small, random, everyday objects. With these objects as inspiration, kids can take turns telling little fairy tales or stories. Make sure to include things to represent the characters as you're filling the basket!
Learn More: The Imagination Tree
14. 50 Different Ready-to-Play Vocabulary Games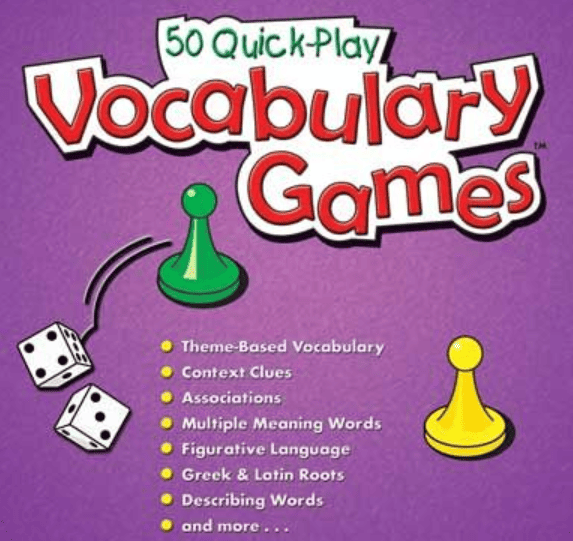 This resource is full of everything you need to play fifty vocabulary games. Simply print the materials and you're ready to go; there's no intense setup, and all of the games feature straightforward rules that are perfect for young English learners.
Learn More: Pinterest
15. Punch and Count Watermelon Craft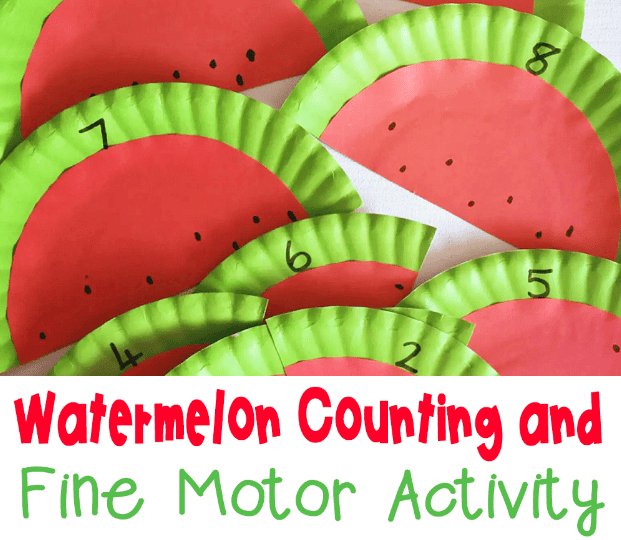 This adorable craft is geared toward counting skills. Each paper plate watermelon slice has a number on it, and students should punch out the seeds according to that number. Invite them to count aloud as they go!
Learn More: The Kindergarten Connection
16. Paper Plate Spinner Literacy Game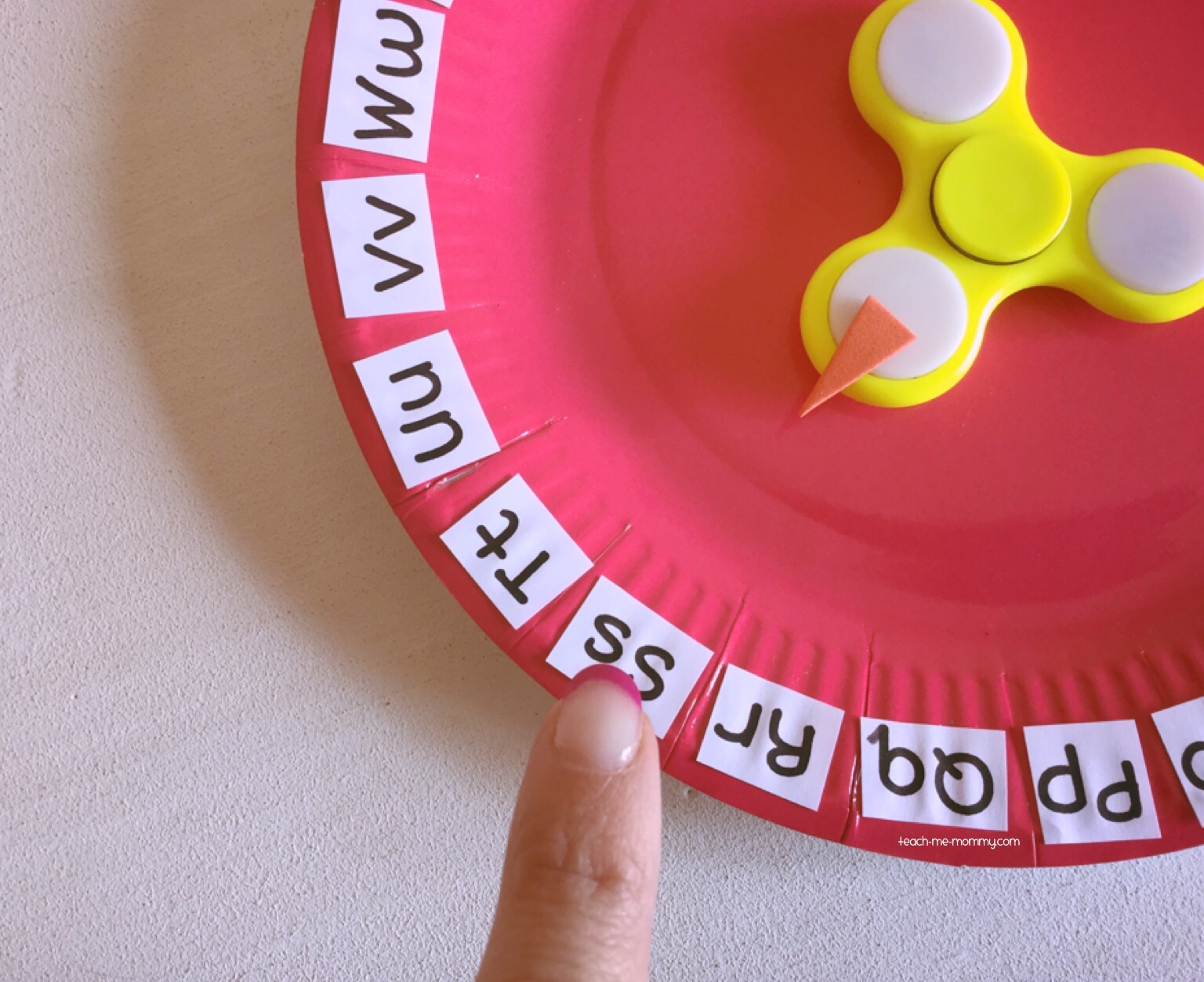 This is a great game that combines luck and skill. Students spin the homemade alphabet wheel and can then use that letter as a jumping-off point for countless games. It falls to the parents and teachers to come up with fun new ways to use this spinner!
Learn More: Teach Me, Mommy
17. Emotions-Guessing Game
This video-based game is a great way to get kids learning and talking about their feelings. They will learn all of the associated vocabulary needed to have good conversations about emotions and cause and effect in English, even from a young age.
Learn More: WCRW – FUN&GAMES
18. Counting and Adding in English: Online Game
This is one of many online, interactive games that focuses on numbers and simple math in English. The concepts in math stick to level-appropriate addition, and the reiterated numbers make it a great tool for practicing counting aloud and working with small numbers up to ten.
Learn More: Splash Learn
19. Easy Vocabulary Game Show
This is a video-based game show that is great for young learners. It introduces the game show format to young kids, and it also focuses on everyday vocab words that kindergarteners can benefit from.
Learn More: Games4ESL
20. English Circle Games for the Classroom
This is a whole treasure trove of great circle games that you can play with a group of kindergarten students. The video gives all of the instructions and examples for each game, which is perfect for new teachers or substitute teachers.
Learn More: English Teaching Games
21. Five Fluency Games for Kindergarteners
This is a resource with five different games that you can play with small or large groups of kindergarten students. The list provides all of the necessary materials and instructions, so you just have to follow along for many hours of fun!
Learn More: FluentU
22. Learn to Write Sight Words: Online Game
This is a fun online game to help young elementary school students learn and practice sight words. It starts with shorter words and gradually introduces bigger words as students become more proficient. It's a fun way to practice spelling and memorize words that are very common in English.
Learn More: Splash Learn
23. Game Bank: Games for Young English Learners
This video is one piece of a huge repository of videos that provide dozens of great English games for young kids in the classroom. It offers examples of the gameplay and all the necessary materials, which means that you can execute the games perfectly every day!
Learn More: WOW ENGLISH
24. Top Games from the British Council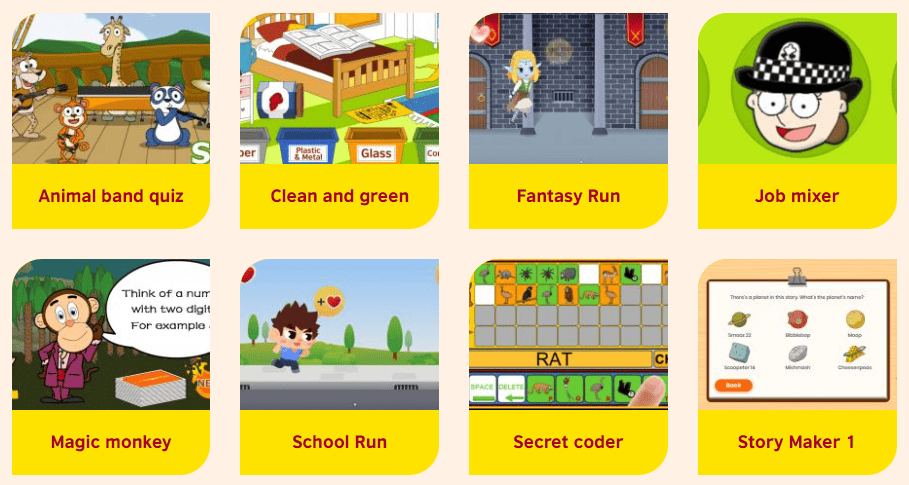 The British Council is an amazing resource for all things related to English learning. They have resources for language learners of all ages, including young kids. These games are curated to promote good English learning; with clear goals and learning objectives for each game.
Learn More: Learn English Kids
25. Learn to Read Through Online Games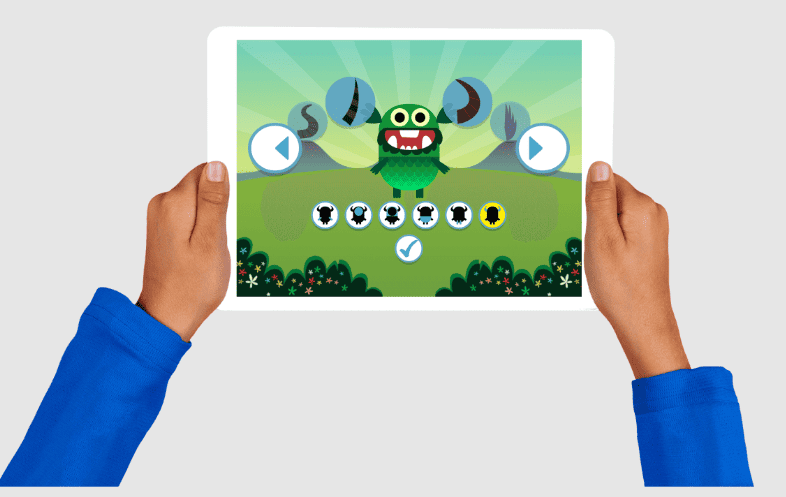 The platform Teach Your Monster features a series of connected and leveled games that help kids learn how to read. It starts with phonics at the kindergarten level and goes all the way through reading comprehension games at higher grade levels. It's a great place to start and continue when it comes to English learning games!
Learn More: Teach Your Monster
26. English Guessing Game
This video-based game uses pictures and basic spelling words to help kids identify and guess everyday objects in English. It's a fun way to introduce new vocabulary words and reinforce what they already know.
Learn More: Games4ESL