In today's rapidly changing world, innovators are in high demand. This is why it's important for students to learn entrepreneurial skills throughout their education. The activities below teach students different facets of starting a business and developing it to be successful. Students think about profit, loss, buying and selling goods, developing business plans, and marketing. Here are 15 worthwhile entrepreneurial activities for students.
1. Jay Starts a Business
Jay Starts a Business is a "choose your own adventure" style series that allows students to experience real-world business building. Students read and make decisions for Jay as he starts up his own business. The series in the lesson includes interactive videos that teach entrepreneurship, financial concepts, and economic ideas.
Learn More: Kansas City Fed
2. Sweet Potato Pie

This lesson combines literature with entrepreneurial concepts. Students read Sweet Potato Pie and apply business terminology such as profit, loan, and division of labor to their interpretation of the text. Students then discuss the text and think about what business owners need to know to own and run a successful business.
Learn More: Kansas City Fed
3. Job Skills Mock Interview
In this activity, the teacher sets up mock interviews based on what a student wants to do; focusing on job-related skills. This can be done with partners in the classroom, but the lesson is even better if an adult can perform the interview.
Learn More: Busy Teacher
4. A Tour of Tycoon
Instead of teaching students about business leaders and entrepreneurs, this lesson invites local entrepreneurs into the classroom. Students prepare questions for the business leader(s), which encourages critical thinking. The interaction with the leader encourages the growth of interpersonal skills.
Learn More: The Highschooler
5. Self-SWOT Analysis
Businesses are analyzed with the SWOT model: Strengths, Weaknesses, Opportunities, and Threats. In this activity, students use this model to analyze themselves and their future goals. This activity encourages students to consider their entrepreneurial skills.
Learn More: The Highschooler
6. Study a Star Entrepreneur
This activity calls for students to research an entrepreneur of their choice. Students research using online resources and then present their findings to the class. Students should focus on what drove the entrepreneur to get started and what the entrepreneur contributed to society.
Learn More: Scholastic
7. Business Plan Shark Tank
For this lesson, students work on creating their own business plan to present in a "Shark Tank" atmosphere. Students write a business description, market analysis, marketing sales strategy, funding needs, and financial projections. Then, students present their ideas to the class.
Learn More: Scholastic
8. Town Data Review
For this activity, kids review data about a town, discuss the data, and then propose a new business to introduce to the town. Entrepreneurial students have the opportunity to think about what services and products are already available in the town and what business opportunities there may be based on the town's needs.
Learn More: Biz Kids
9. Reverse Brainstorming
This entrepreneurial activity requires a lot of innovative thinking. Instead of trying to solve a problem, students take a problem and think of ways to make it worse. Then, for each new problem that they add to a situation, they think about how to solve that problem. This activity promotes an entrepreneurial mindset.
Learn More: Reality Works
10. Start-Up Podcast
For this activity, students listen to a podcast focused on entrepreneurial learning. There are all kinds of podcasts that students can listen to and discuss in class. Each episode focuses on a different aspect of entrepreneurial life and what it's really like to start a business.
Learn More: Gimlet Media
11. Earning Money
This lesson focuses on different ways to make money. Kids learn about the difference between a service and a good. They then brainstorm how to make money with a small group. Students think about how their approach will succeed.
Learn More: Econ Ed Link
12. Four Corners
This activity helps students think about the characteristics of an entrepreneur. Students answer questions that are read aloud by the teacher. As the teacher reads the options, students go to one of the four corners of the room. At the end of the activity, students count up their points to see how much they know about entrepreneurship.
Learn More: Atlanta Fed
13. Benefits and Challenges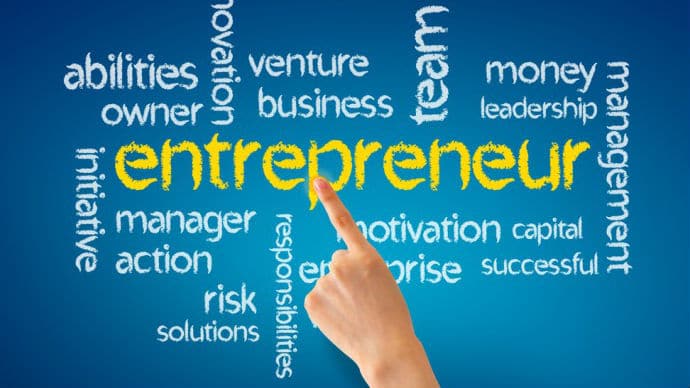 This lesson helps students to think critically about being an entrepreneur. Students think about the benefits and challenges of working for themselves and owning their own businesses. Students also complete an entrepreneur checklist to see where they rank on entrepreneurial skills.
Learn More: FLDOE
14. Create a School Garden
This activity invites students to collaborate in order to build a school garden that yields crops that can be sold for profit. Students create a business plan, design the garden, plant the garden, sell the products, and keep track of profits and losses.
Learn More: Kids Gardening
15. Social Entrepreneurship
For this lesson, the teacher writes a set of problems on the board, and students are invited to think about what the problems have in common. The class creates a definition for social entrepreneurship together and then thinks of solutions to social problems.
Learn More: Career Girls