Oftentimes you will find English second language (ESL) learners that understand the spelling and grammar rules of English but face difficulties with pronunciation. This can pose a significant problem since incorrect pronunciation can lead to ineffective communication.
Pronunciation is comprised of two elements; You must first learn how to listen and differentiate sounds of the language too, and secondly, correctly produce those sounds yourself. Here is a list of 19 ESL pronunciation activities to improve English communication among various skill levels!
1. Talk to Native Speakers
One of the best English pronunciation practices is to talk with native English speakers. You can practice your listening skills and try your best to mimic their English accent and get direct feedback about your own pronunciation.
Learn More: English Studies Institute
2. Shadowing
Shadowing can be an effective technique for teaching pronunciation. This involves simply repeating words (shadowing) after listening to short intervals of an audio recording while giving attention to intonation and word/sentence stress.
Learn More: English with Adriana
3. Pronunciation Worksheet
You can download this list of commonly mispronounced words and have your students guess the correct pronunciation. While working through this worksheet they can also practice vocally pronouncing the words.
Learn More: Preply
4. Vocab-Grab Game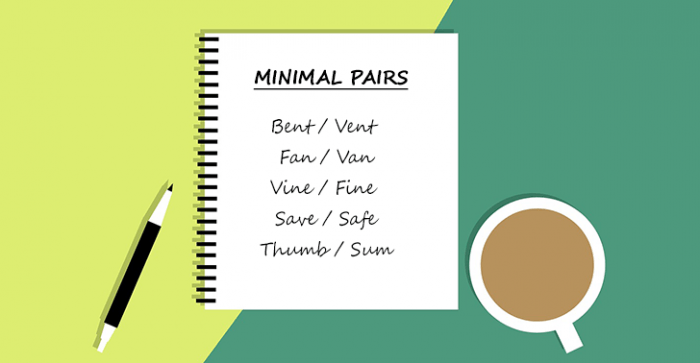 Minimal pairs are words that differ in only one sound (e.g., sheep & ship). You can cut out slips of minimal pairs and give a set to a group of students. Pronounce a word and then your students must race to grab the correct slip.
Learn More: Tiny TEFL Teacher
5. Show Me the Sound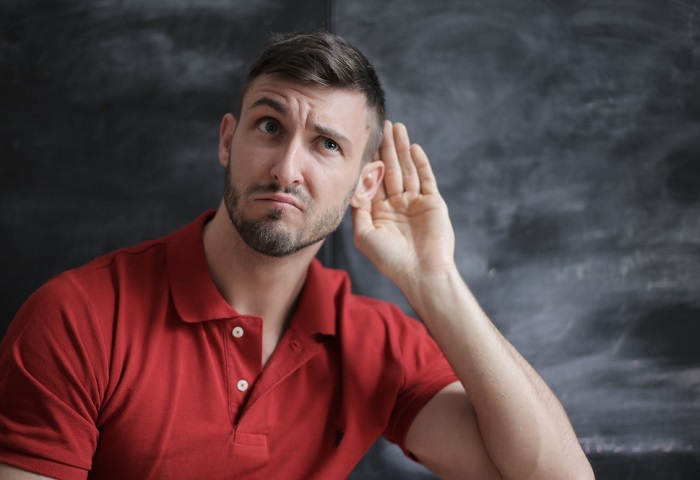 In this listening activity, your students can write target sounds (e.g., /r/ & /l/) on individual flashcards. You can call out a word containing one of these letter sounds and then your students can raise the corresponding flashcard.
Learn More: Atlas
6. Pronunciation Pyramid
In this listening exercise, your students can practice differentiating the minimal pairs and choosing the correctly pronounced word. If they get all pairs correct, they should end up at the right location at the bottom of the pyramid.
Learn More: ALL ESL
7. Listening Labyrinth
Listening labyrinths are minimal pair mazes in a table format. You can read the answer key aloud and have your students trace through the answers in the table. These can be a bit tedious to make so I suggest using the resource below for step-by-step instructions.
Learn More: Rike Neville
8. Minimal Pairs: /θ/ vs /S/
The /θ/ (voiceless "th") and /s/ sounds can be hard to differentiate for non-native English learners. This package includes pre-made listening labyrinths and auditory discrimination listening exercises to help your students better recognize the difference in sounds.
Learn More: Teachers Pay Teachers
9. Shouting Dictation
Dictation can be an effective form of pronunciation practice. Adding a shouting component can enhance energy and fun. While one student stands at the other end of the room, they can shout out their list of words for the other student to write.
Learn More: Tiny TEFL Teacher
10. Consonant Board Game
Incorporating games into your lesson plan can be a big hit- especially for your younger English learners. You can download this board game template and gather place markers and dice to play. Whatever spot they roll on will indicate the consonant sound they must try pronouncing.
Learn More: Preply
11. Pancake Panic
Homophones are words that sound the same but have different meanings or spelling. For example, flea and flee are pronounced the same but have different meanings. This pancake-themed online fun activity will get your students practicing matching pairs of homophones.
Learn More: ABCYA
12. Syllable Stress
How an English speaker stresses the syllables in a word can change the meaning; making it an important aspect of learning pronunciation. You can use the list of words in the resource below to teach students direct examples of this fact.
Learn More: EngVid
13. Connected Speech: Knock Knock Jokes
Connected speech is a feature of the spoken English language where speakers will connect or blend words together while omitting an in-between word pause. Knock-knock jokes can be an entertaining way to demonstrate this.
Learn More: Teaching House
14. Silent Letters Phonics Song
Silent letters can be a major source of pronunciation issues; especially among younger students. This catchy song will get your students practicing their pronunciation and accurately producing sounds for words that include silent letters.
Learn More: English4abc
15. Review Difficult Words to Pronounce
Linguamarina is an awesome YouTube channel that you can check out for various ESL topic videos. This video reviews common pronunciation mistakes. It covers the correct pronunciation and the use of silent letters.
Learn More: Lingua Marina
16. Mouth Positioning
You can use this resource for helpful tips on mouth/tongue positioning for proper pronunciation. With a visual and written description, this chart displays how native speakers move their tongues when making specific consonant sounds.
Learn More: ALL ESL
17. Wine Cork Exercise
Your class might look silly doing this pronunciation exercise. Your students can try reading aloud a piece of text with a cork between their teeth. What's the point? This exercise can help to enhance your speaker's awareness of their mouth during pronunciations.
Learn More: Accent's Way English with Hadar
18. Guess the English Accent
Different English accent types pronounce words differently. This fun video can be a great listening practice that gets your students guessing the origin of the accent they're listening to.
Learn More: It's NNAU
19. "Pronunciation Games" By Mark Hancock
Here is a collection of English pronunciation games for various skill levels. In this book, you can find puzzles, card games, worksheets, class activities, and more. The list of pronunciation games covers multiple aspects of pronunciation, such as correct intonation and word stress.
Learn More: Hancock McDonald