Fall can be a magical time: leaves change color, the weather cools down, and the holiday season is finally on the horizon. You can make the most of the amazing fall foliage, the changing weather, and the excitement of the season with the help of these wonderful activities.
We've selected twenty-five of the most exciting and engaging activities for kids to do during the autumn season. These options will be sure to inspire fun family times throughout the fall, and you'll have a blast building memories together!
1. Carve a Pumpkin
A quick trip to the local pumpkin patch will supply the perfect pumpkin for carving. This activity is most popular in October, leading up to Halloween. Be sure to scoop out the goop before you start getting creative with your knife skills, and save the seeds for a delicious roasted treat!
Learn More: BBC Good Food
2. Backyard Scavenger Hunt
You don't have to go too far to connect with nature during the fall season. Simply take this list of items to find in your own backyard. You can make it a competitive activity if you have older kids, or you can work through the list together as a team. The opportunities for backyard fun are endless!
Learn More: So Easy Being Green
3. Campfire and S'Mores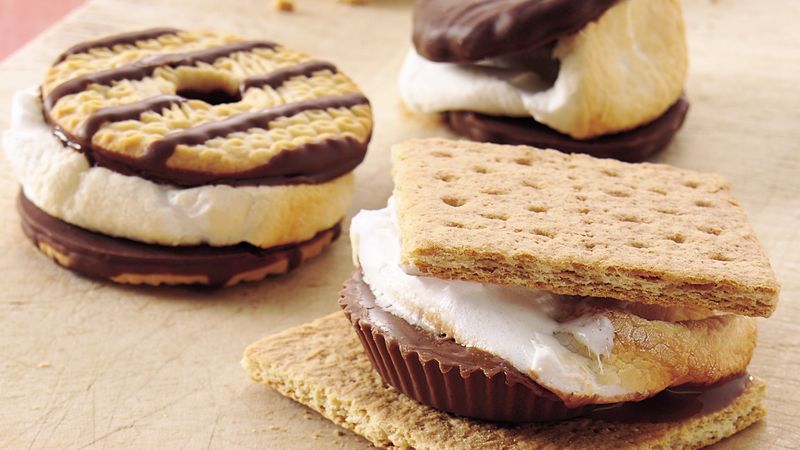 S'mores are a classic autumn treat that you can make around the campfire with your family and neighborhood friends. If you don't have the space for one in the backyard, why not get cozy around the indoor fireplace or try roasting marshmallows over the stove? The important thing is to get cozy and enjoy this sweet treat together.
Learn More: Betty Crocker
4. Go To a Kid-Friendly Haunted House
Haunted houses are a fall activity that is usually geared towards adults, but there are also kid- and family-friendly versions of this spooky attraction. This list provides some great ways to startle kids without giving them nightmares. It's a fun way to bring a touch of fright into your fall celebrations!
Learn More: Tiny Beans
5. Apple Picking at an Orchard
Take your family to a local orchard or apple farm to pick apples, and enjoy the sweet fruits of your labor! It's a great way to get fresh air and exercise, and at most orchards, you get to keep what you pick. Fill up on great family memories and fresh fruits to celebrate fall!
Learn More: Travel and Leisure
6. Make Candied Apples
Whether you get your apples from the orchard or from the grocery store, there are so many great ways to spruce them up for autumn treats. One of the most popular options is candied apples, which take a sweet fruit and make it even sweeter. Use this recipe to bring that sweetness to your family fall fun!
Learn More: All recipes
7. Bobbing for Apples
This is a classic autumn party game that people have enjoyed for centuries. You simply set up a large tub of water, toss in some apples, and see who can get them out — using only their teeth! This game can get a bit wet, so make sure you have plenty of towels on hand before you start playing.
Learn More: Black friar Bakery
8. Go for a Hike
Take advantage of the cooler temperatures and go out for a hike with the whole family. There are so many benefits to hiking with kids, and it's always a pleasure to see the world through their eyes. With this guide, you can make the most of hiking during this colorful season.
Learn More: Birds Eye Meeple
9. Have a Family Picnic
This is a fun fall activity that you can modify based on age and group size. Whether it's a backyard get-together or a trip to a nearby park, there are so many ways to make each picnic experience your own. To maximize the fun, make sure to bring along some balls and games that everyone can enjoy!
Learn More: Home stories at OZ
10. Press Colorful Leaves in Books
After taking a walk through the woods full of red, yellow, and orange leaves, it's time to preserve those beautiful keepsakes for the seasons to come. You could also press autumn flowers in the same way, and keep these snips of the beautiful autumn scenery for years, perfectly dried in the pages of your favorite books.
Learn More: Forestry and Land
11. Build an Outdoor Obstacle Course
This is a great way to keep kids engaged outdoors amidst the stunning foliage. Activity participation can help build creativity, physical fitness, and lots of fun for your kids and their friends. Turn your backyard into a challenging obstacle course that will keep children occupied for hours!
Learn More: Happy Toddler Playtime
12. Watch a Football Game
No autumn bucket list is complete without football! Whether you take the family to the high school stadium to see a live game or you catch a game on TV with neighbors and friends, it's always entertaining to enjoy sports together. You can even teach the kids to play football and challenge them to a few games in the backyard!
Learn More: Love 2 Learn Idaho
13. Bake Fall Treats Together
There are so many great ways to make your home warm and cozy during the autumn season, and baking fall treats is the perfect way to bring delicious, warm aromas into your home. This indoor activity can be tailored for kids of all ages, and the whole family is sure to enjoy your tasty oven treats.
Learn More: Taste of Home
14. Jump Into a Pile of Leaves
This is a classic autumn activity; one you might even remember doing from when you were a kid! It's the perfect way to combine an outdoor chore with an exciting fall activity, and it teaches kids that work and play can often go hand in hand.
Learn More: Kinder Care
15. Backyard Camping
You don't have to go any further than your backyard to enjoy a fun fall camping trip. With a small tent and a big imagination, you can go camping close to home. Set up a campfire and watch the stars late into the evening to get the full outdoor effect!
Learn More: Country Living
16. Watch Local Birds Fly South
Look to the skies to spot the birds flying south to their warmer winter homes. Do some research with your children to see what birds to expect, and then practice identifying and counting all the beautiful creatures you see overhead. For maximum effect, try using binoculars to spot these majestic creatures more closely.
Learn More: National Geographic
17. Build a Scarecrow
With some old clothing, a sturdy stick, and some old newspapers, you can build your own scarecrow to protect the back garden. It's a fun and creative project, and the end result is an adorable scarecrow that will look great in your yard throughout the fall season!
Learn More: Susan's In The Garden
18. Make Leaf Rubbings
All you need for this activity is some crayons and printer paper. Then, head outside to collect leaves of all different shapes, sizes, and patterns. Place the leaves under the paper and rub hard to bring out the veiny patterns of the leaves onto the paper. The best part is that you can make the foliage any color that you want!
Learn More: Instagram
19. Read These Autumn Books Aloud Together
This is a list of excellent fall-themed picture books for kids of different ages and reading levels. Check them out at your local library, or plan a read-aloud party with kids from the school or neighborhood. Make sure to point out all the autumn fun in your own lives as your read these fall stories!
Learn More: Rhythms Of Play
20. Visit a Corn Maze
Sometimes, it can actually be fun to get lost with your family! A local corn maze is a fun way to practice collective problem-solving and also a great way to get some exercise in the fall months. Will you be able to work together to solve the maze?
Learn More: Rochester Kids Out And About
21. Learn About Dia de los Muertos with Papel Picado
Go south of the border with fun fall activities to celebrate Dia de Los Muertos. This holiday is celebrated in Mexico, and it reminds us of the importance of family throughout the generations. Papel Picado is a traditional handmade decoration for the holiday, and it's easy to make with some colored paper and scissors.
Learn More: De Los Muertos for kids ideas
22. Make an Acorn People Craft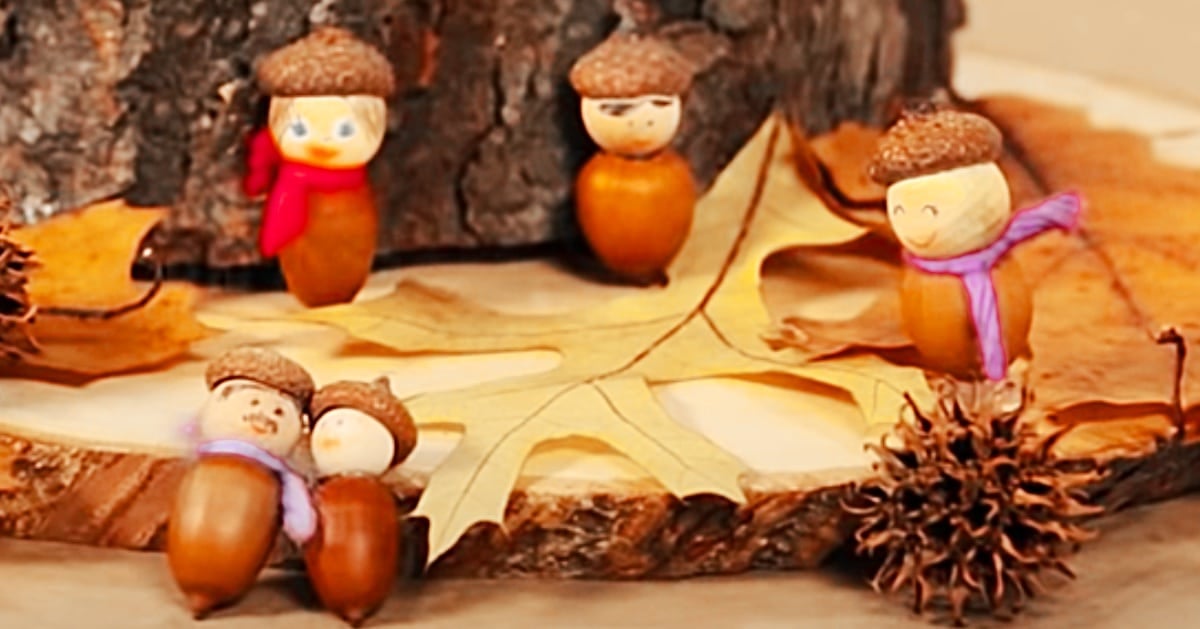 This is an adorable way to use acorns from your backyard to make a lovely fall craft. Use different-sized acorns to assemble the heads, bodies, arms, and legs. Then, decorate their faces with any leftover craft supplies you have around the house. It's an easy and natural craft that kids can do on their own or with their pals.
Learn More: Instagram
23. Go For a Family Bike Ride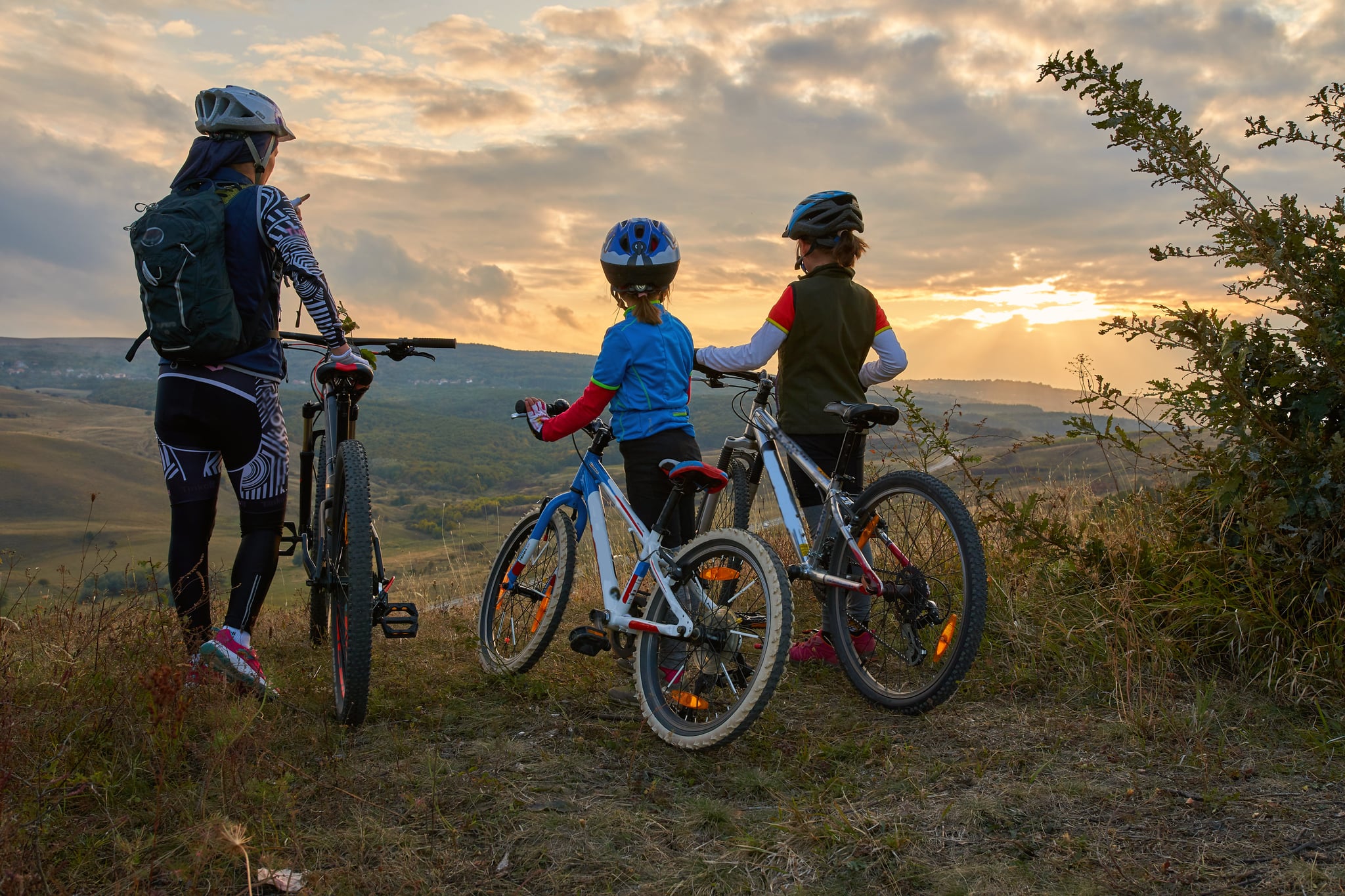 Riding bikes through the neighborhood or the local park is a great way to build physical strength as well as family bonds. It's also a wonderful way to get kids thinking about the layout of their surroundings while teaching street safety along the way. Just be sure to wear your helmets!
Learn More: Eco Happiness Project
24. Throw a Halloween Party
Kids of all ages love to dress up and play pretend! Why not leverage this fun instinct with a Halloween costume party for the kids in your own neighborhood? Make sure to follow these tips and tricks to host the perfect Halloween party. It's not so spooky if you come prepared!
Learn More: Halloween Parties Kids
25. Celebrate Thanksgiving as a Family
Thanksgiving is one of the most significant family holidays of the year, and it falls towards the end of the autumn season. This is the perfect time to throw a kid-friendly Thanksgiving party and to show children the importance of coming together with family and friends to share their gratitude.
Learn More: Spaceships and Laser Beams