Transitioning from simple to compound sentences can add to the flow and complexity of your student's writing. However, they must first familiarize themselves with conjunctions to understand proper compound sentence structure. This article focuses on coordinating conjunctions. These are conjunctions that connect words and sentences. Your students can use the acronym, FANBOYS to remember the coordinating conjunctions –
F or
A nd
N or
B ut
O r
Y et
S o
Here are 18 activities for your students to master coordinating conjunctions!
1. Simple vs. Compound Sentence Anchor Chart
Coordinating conjunctions combine simple sentences into compound sentences. This anchor chart can help solidify this concept in your students' brains before getting into the FANBOYS specifics.
Learn More: Tiny Teaching Shack
2. Simple vs. Compound Sentence Worksheet
Before getting to the specifics of coordinating conjunctions, I suggest doing at least one activity that involves compound sentences. This worksheet gets your students to differentiate between the two.
Learn More: Tiny Teaching Shack
3. Create a FANBOYS Poster
Now that we've got sentence types understood, your students can help create this anchor chart for coordinating conjunctions (FANBOYS). You can turn this into an interactive activity by leaving empty spaces on the chart for your students to complete.
Learn More: Teaching with a Mountain View
4. FANBOYS Craftivity
Your students are sure to enjoy this craftivity that combines art and literacy. They can cut and color a free template of a handheld fan (found at the link below). Then, they can add the FANBOYS conjunctions on one side and examples of compound sentences on the other.
Learn More: Crafting Connections
5. Color the Conjunctions
This coloring sheet focuses on FANBOYS. Your students can use the conjunction colors found in the legend to complete their coloring page.
Learn More: Keeping My Kiddo Busy
6. Put Your Hands Together For Conjunctions
Print and laminate these hand templates. Then, write simple sentences onto each one and write coordinating conjunctions on slips of white paper. Your students can then create compound sentences by putting two hands together using the correct conjunction.
Learn More: Deceptively Educational
7. Trains & Conjunctions
Here's a train-themed version of the previous activity; with all the conjunctions printed on train carts. This version also uses a train ticket at the front of the train to indicate the sentence topic.
Learn More: Keeping My Kiddo Busy
8. Creating Compound Sentences
This writing activity prompts students to create their own sentences and engage their writing skills. You can choose a topic for them to base their sentences on and instruct them to only write sentences that incorporate conjunctions.
Learn More: Teaching with a Mountain View
9. Conjunction Coat
Your students can make a crafty conjunction coat. When the coat is open, it displays two simple sentences. When the coat is closed, it displays a compound sentence. This example only uses the conjunction "and", but your students can use any of the FANBOYS conjunctions.
Learn More: Raj Classroom
10. Simple Sentence Dice
Your students can roll two large dice that have varied sentences written on their sides. They can then determine the appropriate FANBOYS conjunction to combine the two random sentences. Prompt them to read the complete compound sentence aloud or write it in their notebooks.
Learn More: Speech Time Fun
11. Flip Sentence Notebook
You can cut an old notebook into three parts; one part for conjunctions and the other two for simple sentences. Your students can flip through the varied sentences and determine which display the correct combinations. They should realize that not all combinations work together.
Learn More: Speech Time Fun
12. Hot Potato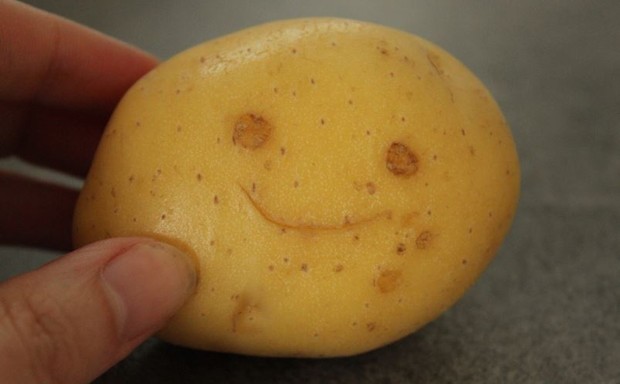 Hot potato can be an exciting activity! Your students can pass around an object while music plays. Once the music stops, whoever is holding the object is shown two flashcards. They must then create a compound sentence using the items on the flashcards and a coordinating conjunction.
Learn More: ESL Speaking
13. Rock Scissors Paper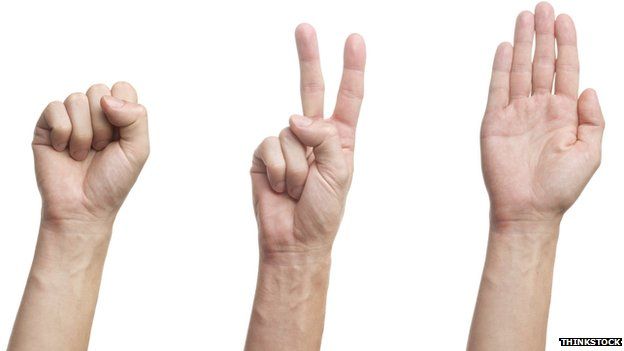 Write compound sentences on paper and cut them into halves. These can be distributed to your students which they will then use to search for a matching half-sentence strip. Once found, they can play rock scissor paper to compete for the other half.
Learn More: ESL Speaking
14. Board Game
Students can practice forming complete sentences with coordinating conjunctions using this cool board game. Your students can roll dice and advance their game pieces. They must try to complete the sentence they land on by using conjunction correctly and crafting an appropriate end for the sentence. If they are incorrect, they must take 2 steps backward.
Learn More: Teach This
15. Whack-A-Mole Online Game
You can find these online Whack-a-mole games for almost any lesson topic. In this version, your students must whack the FANBOYS' moles. 
Learn More: Wordwall
16. Coordinating Conjunctions Worksheet
Worksheets can still be a valuable teaching resource to assess what your students have learned. This worksheet can get your students to choose amongst the FANBOYS conjunctions to complete the correct sentences.
Learn More: Easy Teacher Worksheets
17. Video Conjunctions Quiz
This video quiz uses 4 of the FANBOYS coordinating conjunctions: and, but, so, and or. Your students can solve the practice questions by selecting the correct conjunction for each sample sentence.
Learn More: Jackie Bolen
18. Video Lesson
Video lessons can be a great resource to show at the start or end of a lesson. They can be used to introduce new concepts or for review purposes. Your students can learn all about coordinating conjunctions with this comprehensive video.
Learn More: GrammarSongs by Melissa