It's no secret that kids love farm animals. From classic sing-alongs like "Old MacDonald" and books featuring cows jumping over the moon, they are ingrained in our childhoods. This list of 30 fun activities and lesson plans is designed to help kids learn through their love and interest in farm animals. It includes everything from farm-themed books to other sensory activities to help your child grow through play.
A fun activity to get us started are handprint chicks! All you need is yellow paint, some orange/black for the beak and eyes, and little hands! Paint your kids' hands yellow, place them on the paper, then paint on the eyes and beaks. Try folding the paper in half to make it a chick handprint card!
Learn more: Mama to 6 Blessings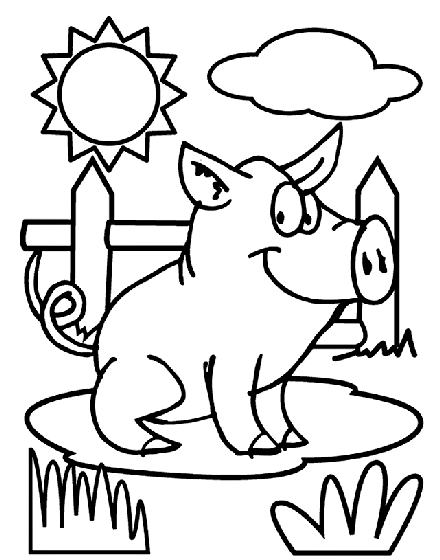 Another easy craft to do that's not as messy as the previous is a free farm printable coloring sheet. These can be found online, and Crayola has a bunch for free, such as this little pig coloring page. It's as easy as pressing "print"!
Learn more: Crayola
Next on our list of lessons is a favorite farm animal book, "On the Farm" by Roger Priddy. This is a fantastic preschool farm animal book for young children. A nursery bookshelf classic, "On the Farm" allows kids to practice their animal sounds and their association of letters and words with elements in their world.
Learn more: Barnes and Noble
Another book you will want to stock your shelves with is "A Day on the Farm" by Eric Carle, author of "The Very Hungry Caterpillar" book. In fact, that same caterpillar is in this story and this time he's exploring the farm and all of its farm animals. This farm book is sure to make you nostalgic as your little one learns about pigs, cows, and more!
5. Farm Animal Puppets Paper Bags
There are different ways you can make farm animal puppets with your kids, like using paper bags To make a chicken puppet, gather some paper bags, construction paper, scissors, and glue. Cut out the pieces and put it all together!
Learn more: Simple Everyday Mom
Did you know a group of pigs is called a drift or a drove? Make your own drove by creating pig headbands of construction paper, tape, glue, and markers, then wearing them around the house!
Learn more: Simple Everyday Mom
Another way you can transform your living room into a barn is by making paper plate animal faces, then punching holes in the sides and tying them around to become masks.
Learn more: Simple Everyday Mom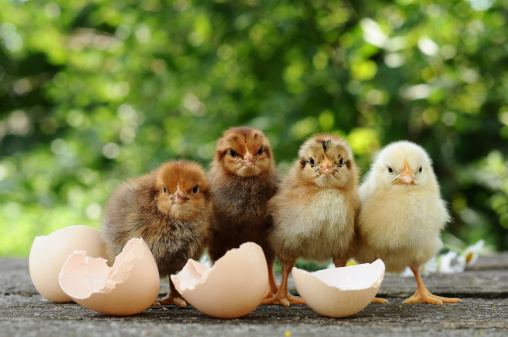 If you're really committed and you've got room, you may want to hatch your own eggs as a part of a farm science experiment to learn about the life cycle of a chicken. All you need are some hatching eggs (check out your local farm supply store) and an incubator! Pair it with a lesson plan about egg development and watch your kid's wonder grow. Popular chicks are chenille chicks.
Learn more: Feed Greatness
There are many more ideas for farm science projects than just hatching chicks. For instance, you can grow a tomato plant. These can live in pots on your porch or a fire escape, so they're great no matter where you are. It's a great way to teach kids about photosynthesis, too.
Learn more: Iohud
To wrap up your farm week or unit, try making a list of all the different elements of a farm that you have learned about, from the farm animals to the farm vehicles and more!
Learn more: Enchanted Learning