Discover a world beyond your classroom with 41 vibrant project-based learning field trip ideas. As teachers, we continually seek new ways to engage and inspire our young learners. For this reason, we've curated a list of unique educational destinations- each offering a wealth of hands-on learning experiences for you and your young explorers! From museums to farms, TV stations to local startups, these trips will ignite curiosity and enhance learning, so let's jump right in to explore more.
Preschool (3-5 years)
1. Puppet Theater
Ever wondered what your puppets would say if they could talk? It's time to unleash creativity and weave magic with a charming puppet theater. The stage is set, the lights dim, and your young puppeteers have a chance to spin enchanting tales for all of their peers to enjoy.
Learn More: Bob Baker Marionette Theater
2. Children's Museum
This next field trip idea allows your littles to discover something new with every step they take! Children's Museums are a galaxy of interactive exhibits- with every room designed to pique curiosity and spark fascination.
Learn More: MCM
3. Farm
Let's swap those classroom walls for sun-drenched fields and wide-open skies. Among the chirping birds and friendly farm animals, your kids can delve into the heart of rural life; discovering a new respect for farmers and all the hard work they complete.
Learn More: YouTube
4. Local Library
Let the local library shelves whisper tales of mystery, adventure, and knowledge into your students' ears. Watch as their curious minds unearth the joy of reading and embark on countless journeys through the pages of their favorite books.
Learn More: The Colorful Apple
5. Petting Zoo
Ready for a fuzzy, furry adventure? The petting zoo awaits to greet your students with an assortment of friendly wildlife. As your kids pet and care for these adorable animals, they'll learn important lessons about empathy and responsibility.
Learn More: Seattle's Child
6. Fruit Picking Farm
Swap the hustle and bustle of the city for a day amidst vibrant orchards. A fruit-picking farm offers an opportunity to pluck, taste, and learn about various fruits. As your students reach out for those ripe apples and juicy strawberries, they are sure to experience the farm-to-table journey firsthand.
Learn More: Smith's Nursery Inc.
7. Toy Factory
Step into a life-sized playhouse with your students by taking them on an enchanting trip to the toy factory! Watch the wonder evolve as they discover the intriguing process behind how their favorite toys get created.
Learn More: Trip.com
8. Children's Art Studio
Welcome to the colorful chaos of a children's art studio! Here, creativity reigns supreme, and messes are masterpieces in the making. Let your little Picassos unveil themselves through their imaginative designs and creations.
Learn More: Art Fun Studio
9. Aquarium
Dive into a magical underwater realm with a trip to the aquarium! As your students marvel at the vibrant marine life, they'll gain insights into the mysteries and beauty of our oceans.
Learn More: YouTube
10. Local Bakery
Tell your students to grab their chefs' hats as you step into the aromatic world of a local bakery. During this scrumptious adventure, they will discover the science behind baking and might even get to try their hands at decorating cookies!
Learn More: Good Time DIY
11. City Park
There's more to city parks than meets the eye. These spaces are living classrooms nestled in nature- offering lessons about local wildlife and providing countless outdoor activities for your students to indulge in.
Learn More: City Park Conservancy
12. Dance Studio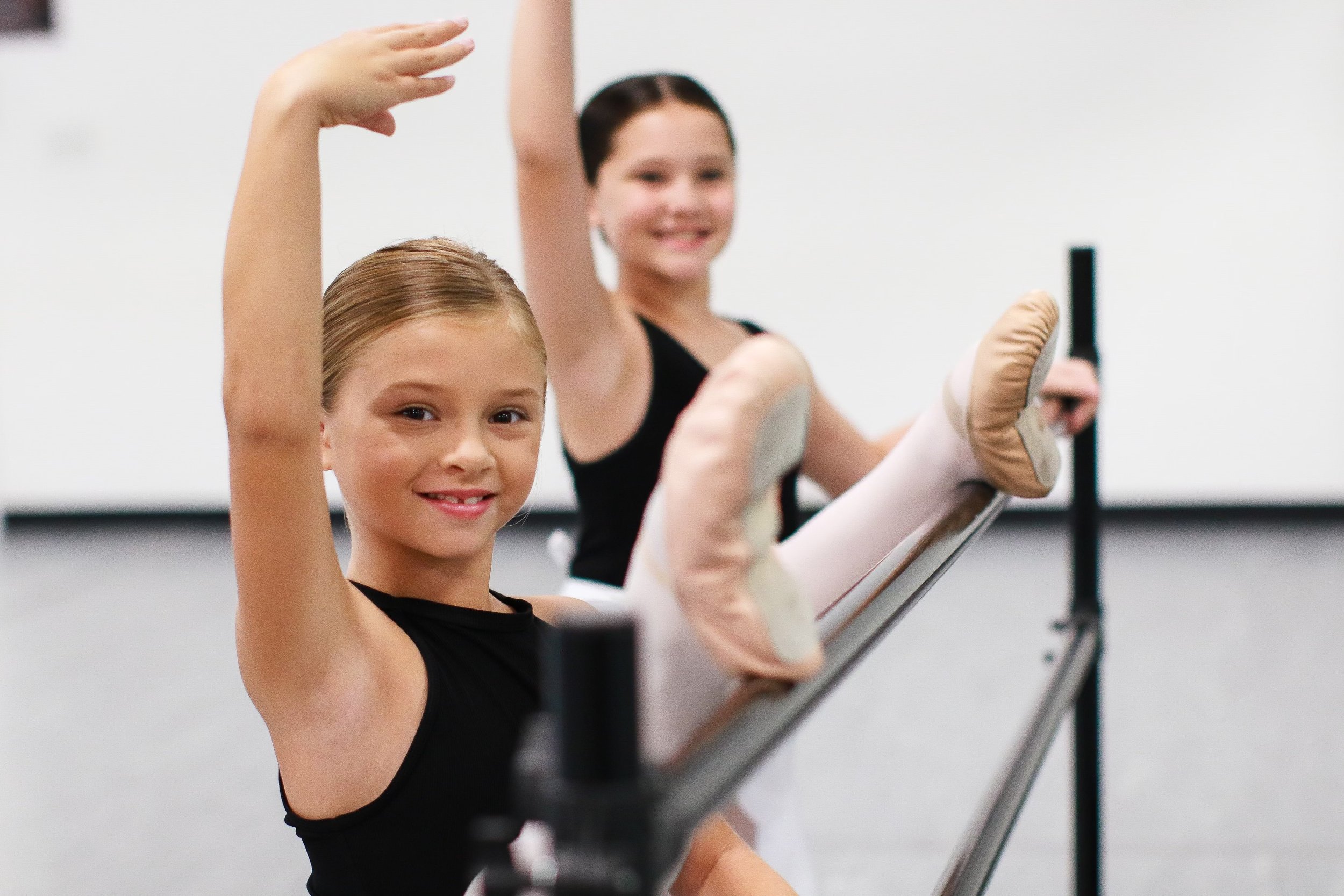 Let your students be entranced by the beat of the music and the flow of movement at a local dance studio. This field trip provides a space where your little ones can discover the joy of dancing, paired with the harmony between body and mind. Get their feet tapping and their hearts racing on this rhythmic journey.
Learn More: Jadore Dance
13. Botanical Garden
Envision the botanical garden as a living book of floral wonders just waiting to be explored by your kiddos. As they wander through a stunning array of plants, they'll uncover the fascinating world of nature's extraordinary diversity.
Learn More: Naples Garden
Elementary School (6-10 years)
14. Planetarium
Buckle up and prepare your pupils for a cosmic journey as they visit a local planetarium! As they gaze at the starlit dome, the mysteries of the universe are displayed- sparking curiosity and wonder about the cosmos with a quick voyage amongst the stars!
Learn More: HRM
15. Historical Museum
Step back in time with a trip to the historical museum. Each artifact tells a riveting tale; bringing history to life for your young explorers. From stone tools to vintage attire, every exhibit is a time capsule for your elementary learners to enjoy.
Learn More: History Colorado
16. Art Museum
Embark on a kaleidoscopic journey by visiting an art museum. This artistic adventure is sure to awaken your students' creative side and inspire a deeper appreciation for the arts.
Learn More: The Art of Education
17. Recycling Center
Reduce, reuse, recycle! At the recycling center, your everyday trash gets transformed into treasures! Here, your children can discover the importance of recycling and how it preserves our planet- making this a memorable lesson in waste management.
Learn More: Rethink Waste
18. Science Museum
How about a trip to the science museum to ring home those hard-to-explain concepts? Interactive exhibits morph complex scientific concepts into fun-filled experiences; resulting in a hands-on approach to learning that lets your kids experience the thrills of scientific discovery.
Learn More: EdSurge
19. Historic Houses
Peek into the past with a visit to historic houses. As your students walk through these corridors of history, they'll develop an appreciation for the heritage and culture of eras gone by.
Learn More: Simple Homeschool
20. Conservatories
Welcome to the conservatory, where every plant holds a lesson in biology, conservation, and ecology. As your children discover the wonder of our green planet, they'll be encouraged to take better care of our Earthly home.
Learn More: Phipps Conservatory
21. Music Studio
Transport your students to a world of rhythm and rhyme with a trip to the music studio. Here, your learners are sure to strike the right chord in more ways than one- getting an introduction to different instruments and the recording process at large.
Learn More: PBS
Middle School (11-13 years)
22. Tech Company
What does the future look like? Let your students discover this answer for themselves at a tech company! In our ever-changing world of technology and innovation, your children will gain insights into the possibilities of tomorrow!
Learn More: The Tech Interactive
23. Archaeological Sites
Give your students the opportunity to walk in the footsteps of their ancient ancestors by visiting an archaeological site. As they explore these open-air museums of human history, they'll connect with the past and unravel the threads of evolution and civilization.
Learn More: Explore Hampi
24. University Laboratory
Enter the frontier of scientific discovery with a visit to a university laboratory. In this bustling hub of investigation, your student's experimental ambitions are sure to be sparked; feeding their curiosity and opening their eyes to the wonders of scientific exploration.
Learn More: The Cre8ive Zone
25. Theater
Lights, camera, action! Let your students experience the enchanting world of performing arts with a visit to the theater. From costume design to dramatic performances, they'll get a glimpse of the magic behind the curtains- igniting a passion for drama and possibly even playwriting!
Learn More: KMS Drama
26. Sports Complex
As your students sprint on the tracks or score goals on the fields, they'll learn the importance of teamwork, physical fitness, and healthy competition. Taking them to the local sports complex teaches them that not only winning is celebrated, but taking part matters as well.
Learn More: LA Galaxy
27. Zoos
A fun-filled adventure to the zoo is a classic field trip idea! Every enclosure will provide your learners insight into the beauty of the animal kingdom; inviting them to discover facts relating to animals from around the world and learn more about the importance of conservation efforts.
Learn More: Lincoln Park Zoo
28. Community Service Centers
At community service centers, kindness isn't just a virtue; it's a way of life. Here, your children will learn about the power of empathy and helping others- reinforcing the crucial lesson of giving back to the community. This field trip will allow them to grow, not just as individuals; but as compassionate members of society.
Learn More: Lancaster Edu
29. Local Newspaper
The bustling newsroom of a local newspaper opens a window into the world of journalism. Amid the clattering keyboards and the urgent phone calls, your learners can grasp what goes into the process of news creation, from just a spark of information to a published article.
Learn More: English Classes Cygnaeus Pori
30. Historical Reenactment Sites
Journey back in time by taking your students to historical reenactment sites. Here, history gets brought to life through vibrant performances where your kids can learn about the past in a way that textbooks could never teach them!
Learn More: Student Travel Planning Guide
31. Weather Station
I'm sure all your students have wondered how the forecast predicts if you need an umbrella or sunglasses! Answer their burning questions by taking them to your local weather station. From temperature readings to radar images, they'll get a firsthand experience of meteorology!
Learn More: CW3E Edu
High School (14-18 years)
32. National Park
In the national park, lessons are etched in the rings of trees and whispered on the wings of butterflies. It's here that your children can learn about the harmony of nature and the importance of conservation- bonding with the great outdoors and having a well-deserved break from classroom life.
Learn More: Global Travel Alliance
33. TV Station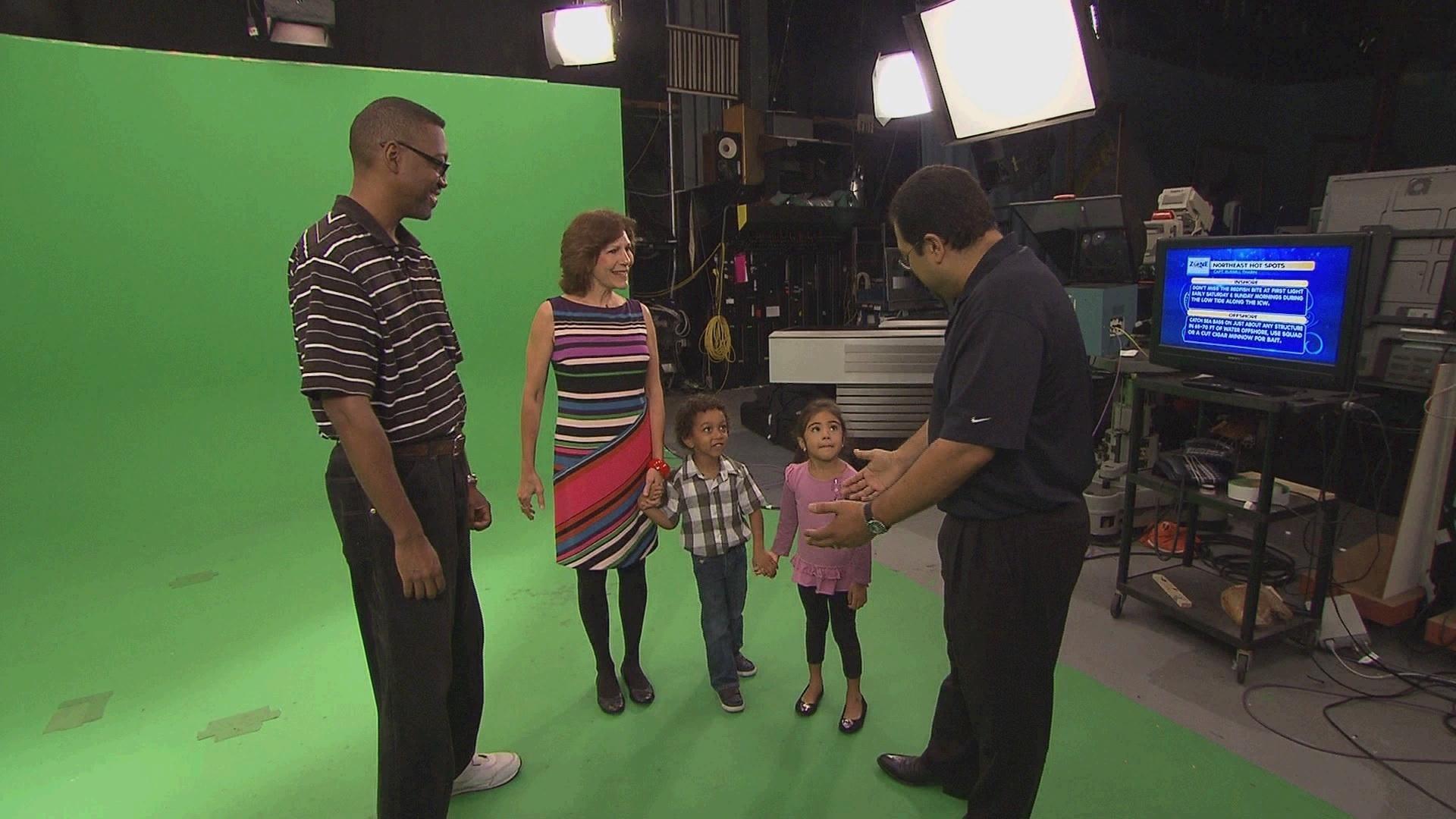 The TV station pulls back the curtain on the captivating world of television production. From script writing to broadcasting, your learners will get the chance to witness the exciting process of how their favorite shows get created.
Learn More: PBS
34. Biotech Company
Venture into the cutting-edge world of Biotech! Here, your students will get a glimpse into the science that is shaping the future of health and medicine. It's an awe-inspiring experience that could inspire the next generation of biomedical innovators.
Learn More: Promega Connections
35. Local Government Office
With this field trip your pupils can learn about the inner workings of local governance- getting a practical understanding of civics that no textbook could provide. Bonus: It's a hands-on lesson in leadership and responsibility.
Learn More: Nations Classroom Tours
36. News Studio
Enterinto the bustling energy of a live broadcast studio. From the anchors' desks to the control room, your children will get a dynamic view of live journalism to fuel a deeper understanding of the world we live in.
Learn More: Olympic High School
37. Courthouse
Step into the halls of justice with a visit to the courthouse. Given the opportunity to learn about all kinds of legal processes, your learners can gain real-world insight into the judicial system; promoting a better understanding of their rights and responsibilities as citizens.
Learn More: FHN Today
38. Botanical Research Institute
Green thumbs at the ready! Taking your kids to the botanical research institute offers a unique opportunity for them to learn about the importance of plants and their environmental significance. Who knows, this could be the seed that grows into a future career in botany!
Learn More: GITM Edu
39. Architectural Firms
Explore the nitty-gritty blueprints behind society with this field trip! As your learners observe how architects design and build, they'll gain an appreciation for the relationship between art, science, and community at large.
Learn More: Arch Design
40. Local Startups
Welcome to the ambition playground! On a trip to local startups, your students will witness the journey of how an idea transforms into a thriving business. This trip might inspire them to become the startup heroes of tomorrow
41. Film Studios
Take a behind-the-scenes tour of the big screen! From script to screen, your learners will witness the mesmerizing process of filmmaking. This cinematic adventure might inspire the next generation of filmmakers within your school!
Learn More: NST Group