Making friends is an essential part of the school experience. However, it can be challenging for some students. That's why we've compiled a list of 20 fun and interactive activities that will help students find new friends and build lasting connections. From scavenger hunts to book clubs, these activities are designed to encourage students to get to know one another and create a positive classroom community.
1. Shared Interest Scavenger Hunt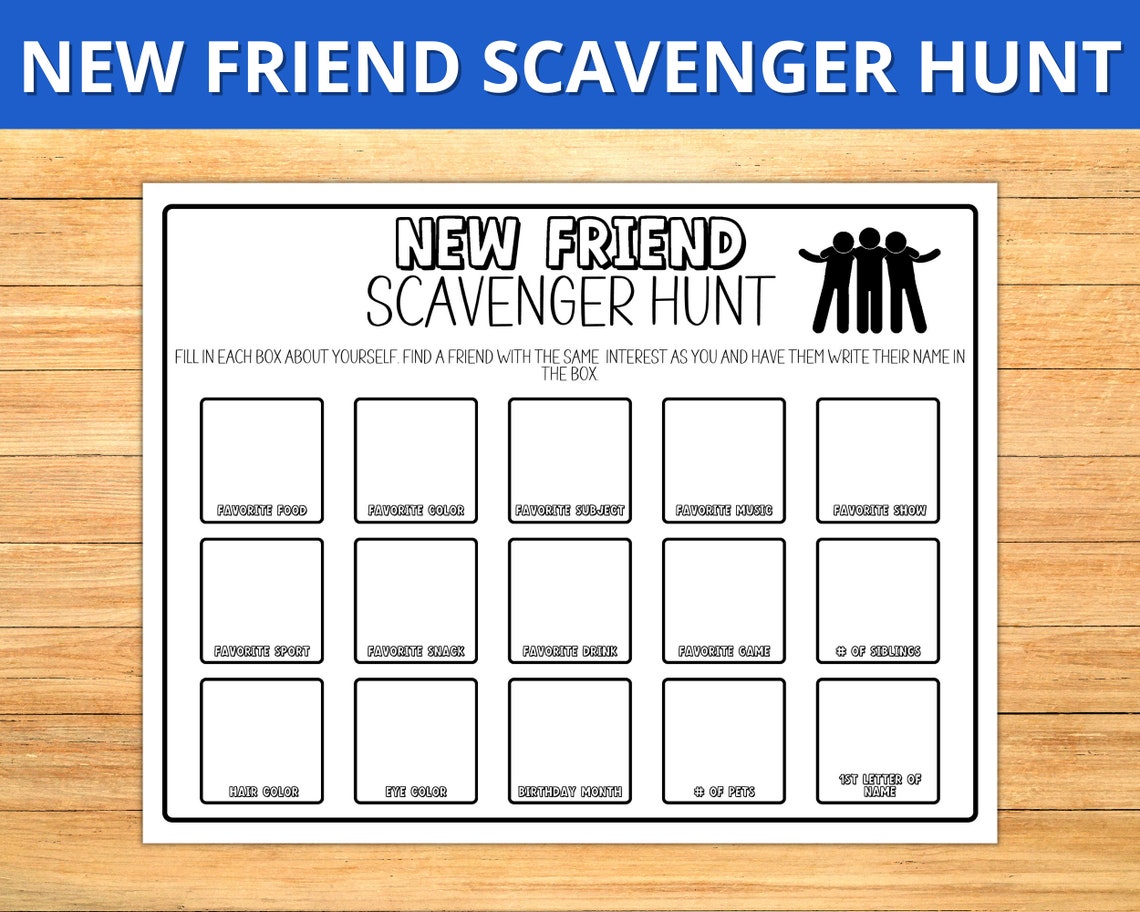 Have students complete a scavenger hunt activity where they must find other students who share similar interests. Provide a list of interests and have students find a partner for each one. This is a great way for students to find new friends who share similar hobbies and passions.
Learn More: Etsy
2. Collaborative Art Project
Assign students to work on a collaborative art project in pairs or small groups. This can be a drawing, painting, or sculpture related. Encourage them to work together and get to know one another while crafting something unique and creative.
Learn More: Creating Really Awesome Fun Things
3. Personality Quiz Partner Search
Have your pupils take a personality quiz. From the results, match them with a partner who has similar traits. This is a fun way for them to get to know each other's personalities and potentially form long-lasting friendships.
Learn More: Home School On
4. Classroom Bingo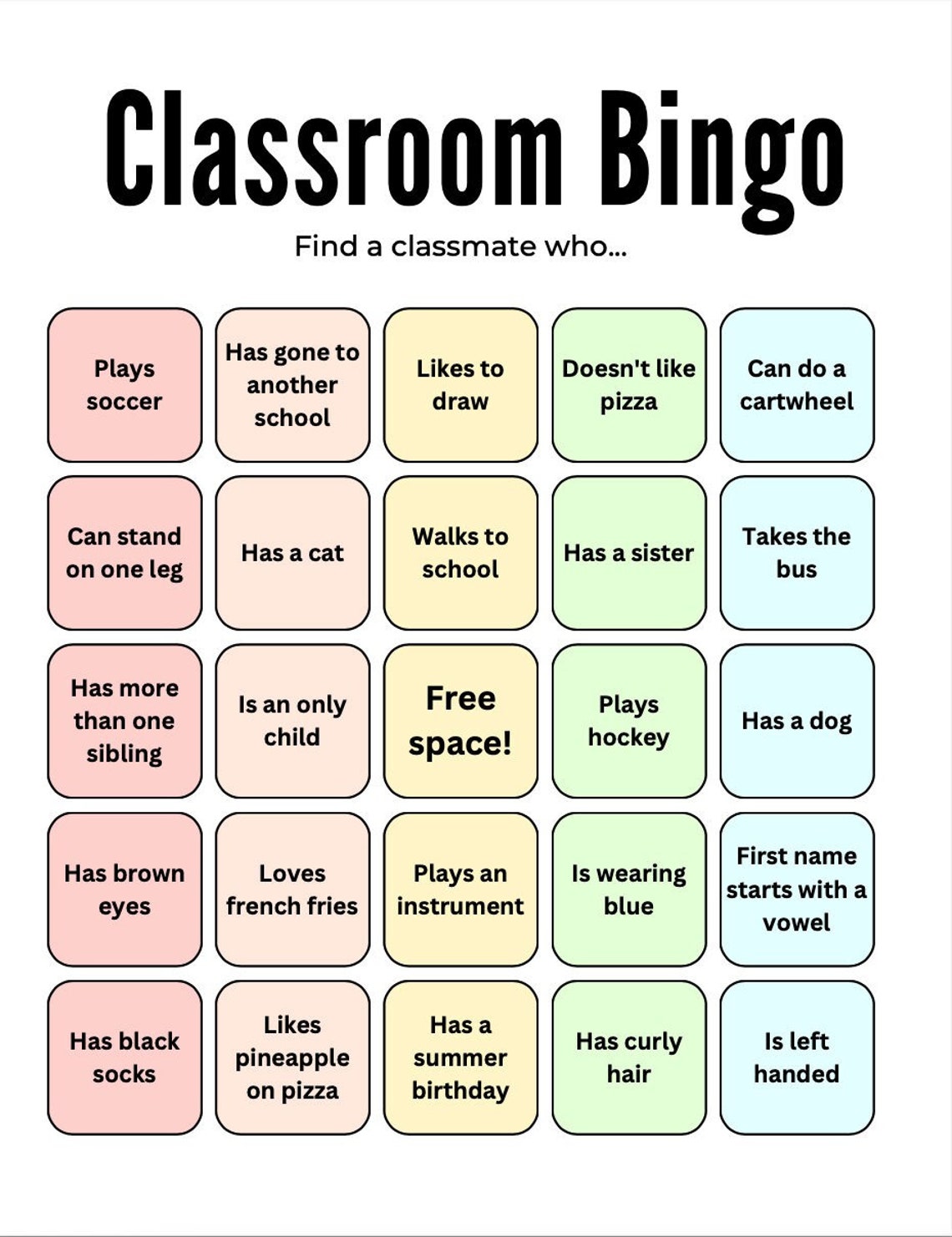 Create a classroom bingo game where each square lists a different characteristic or hobby. Students must find classmates who fit the description and have them sign off on the square. The first player to get a bingo wins a prize. This is a fun way to get classmates interacting and finding commonalities with their peers.
Learn More: Etsy
5. Kindness Notes
Have students write anonymous notes of kindness and leave them on each other's desks. This activity promotes positivity and helps students feel appreciated and noticed by their peers.
Learn More: Woojr
6. Speed Friending
This activity is similar to speed dating! Have students rotate around the classroom and have quick, timed conversations with their peers. This is a great way for them to meet many new people in a short amount of time; helping them grow their connections with their peers.
Learn More: Poet Prints
7. Partner Interviews
Assign students a partner and have them interview each other and gather information about their interests, hobbies, and backgrounds. Students can then introduce their partner to the rest of the class. This is an excellent way for students to learn about their peers and share their interests with others.
Learn More: Elbow Park56
8. Classroom Trading Cards
Create a set of trading cards with each student's picture and some interesting facts about them. Students can then trade cards and learn more about each other's interests and backgrounds.
Learn More: Classroom Freebies
9. Classroom Book Club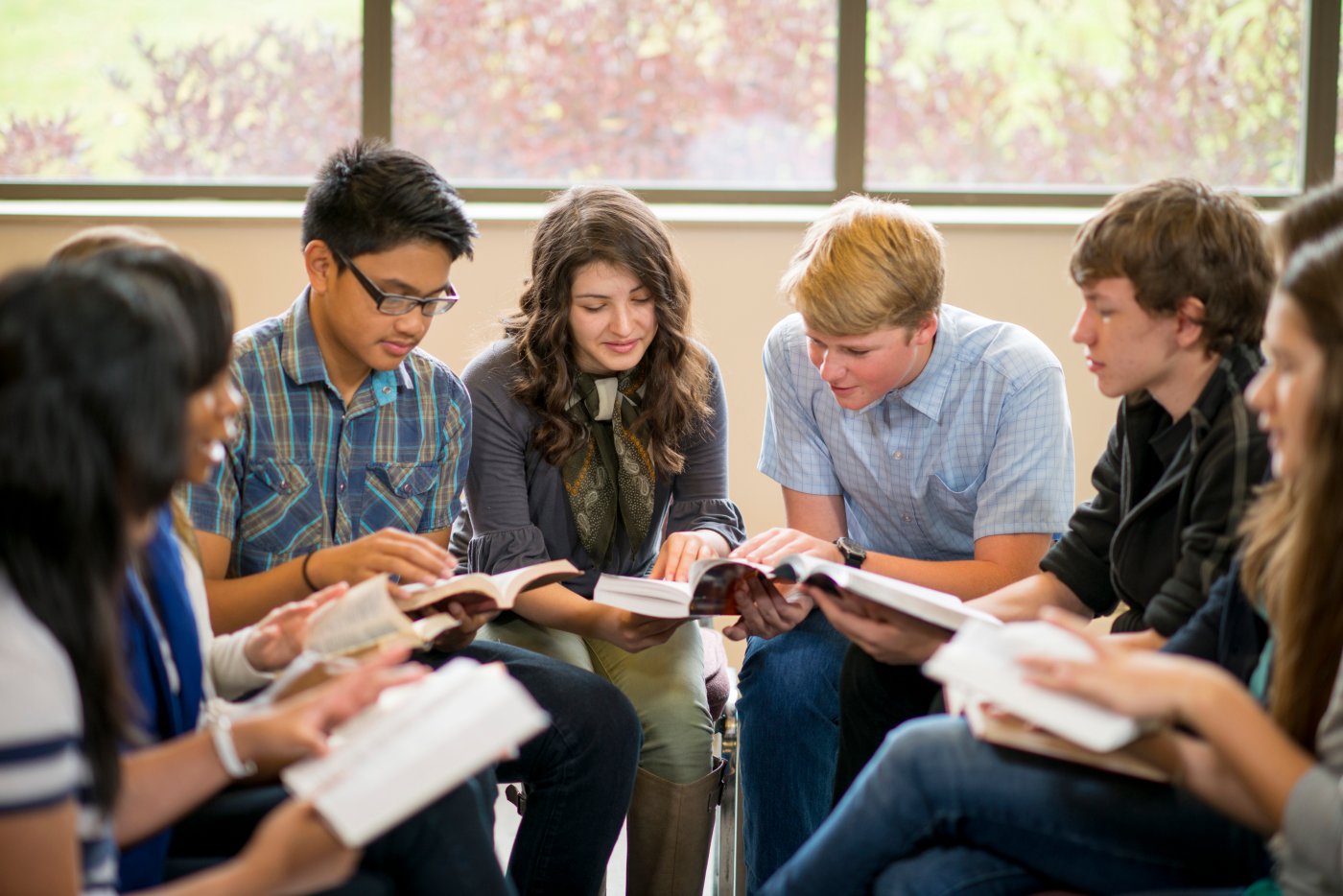 Assign students to small book club groups and have them read and discuss a book together. This is a wonderful way for students to bond over a shared interest in reading and literature.
Learn More: Edutopia
10. Student-led Discussions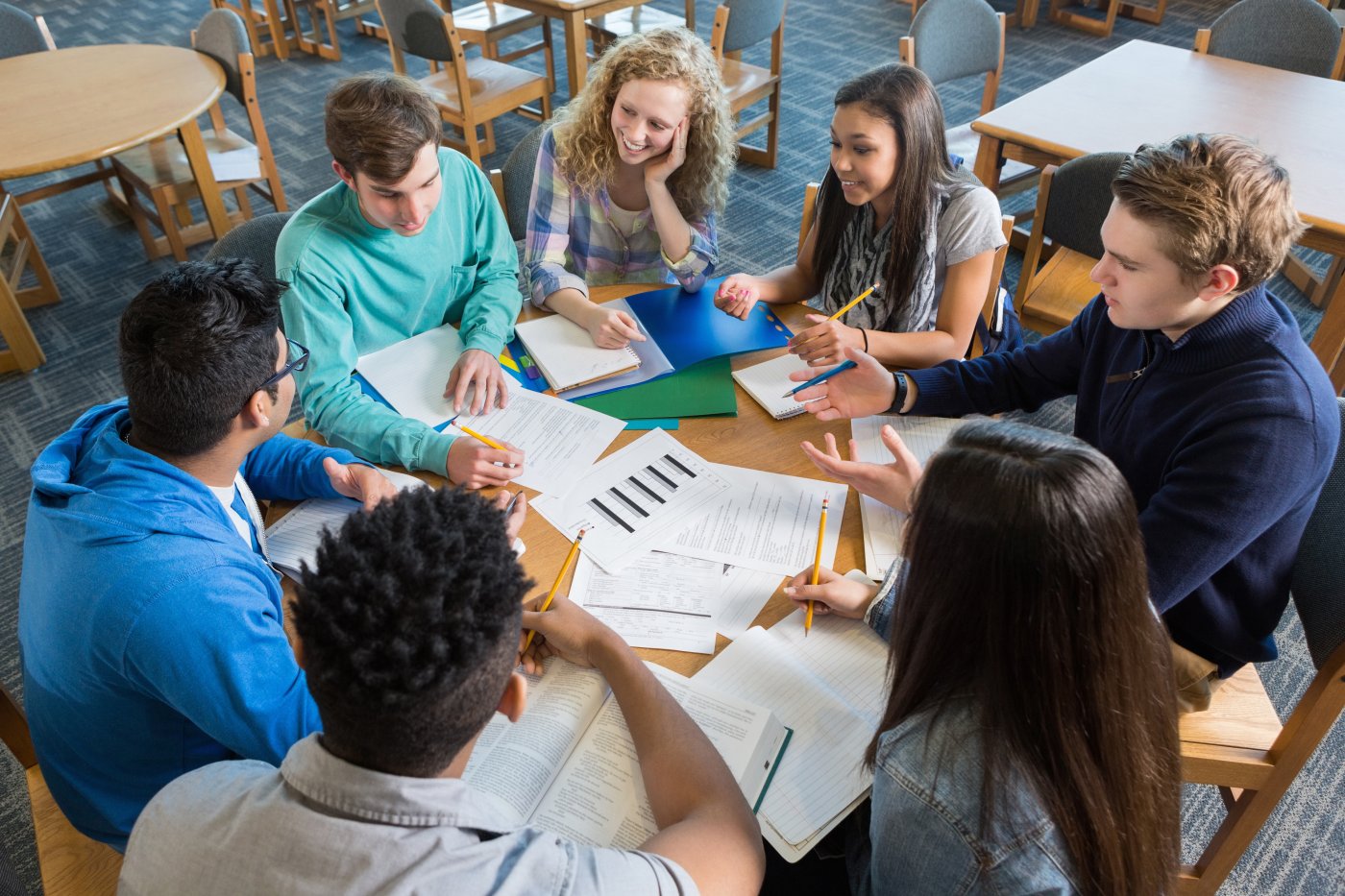 Through this activity, students can get to know more about each other's interests whilst practicing their public speaking and discussion skills. Allow students to lead discussions on topics that they're passionate about. This can be done in small groups or together as a class.
Learn More: Edutopia
11. Two Truths and a Lie
In this classic icebreaker game, students will need to write down three statements about themselves; two of which are true and one that's a lie. They can then share their statements with a partner who must guess which statement is the lie.
Learn More: Speechy Musings
12. Tic-Tac-Toe Interview
Create a tic-tac-toe board with different interview questions in each square. Have students partner up and take turns asking each other the questions that they place their markers on. The first person to get three in a row wins!
13. Mystery Friend
Have students anonymously write down three things about themselves on a piece of paper. Collect the notes and randomly redistribute them among your learners. Students must then find the person who wrote the note that they received by asking questions and interacting with their classmates.
14. Find Someone Who…
Create a list of statements such as, "Find someone who has traveled to another country" or "Find someone who can play a musical instrument". Students must then find someone in the class who fits each statement and ask them about their experience.
Learn More: Twinkl
15. Group Mingle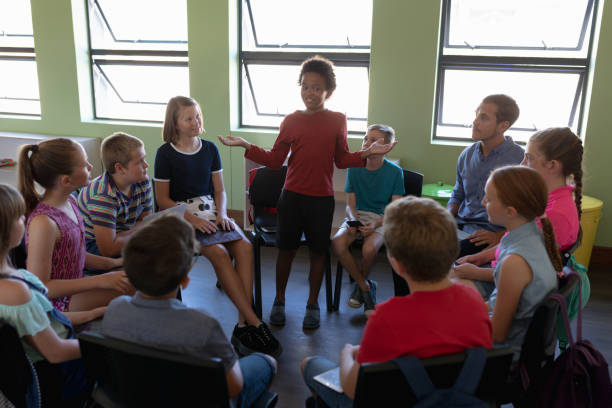 Divide the class into groups and have the learners stand in a circle. Set a timer for a few minutes and have students introduce themselves to the group; sharing their names, interests, and hobbies. When the timer goes off, have them switch groups and repeat the activity.
16. Partner Storytelling
Pair your students up and have them take turns telling a story about themselves and their interests. The catch is that each student must add a sentence to the story that includes a word that begins with the next letter of the alphabet. For example, "My name is Amy and I love to bake. My favorite dessert is brownies, and I always make them from scratch."
17. Drawing Introduction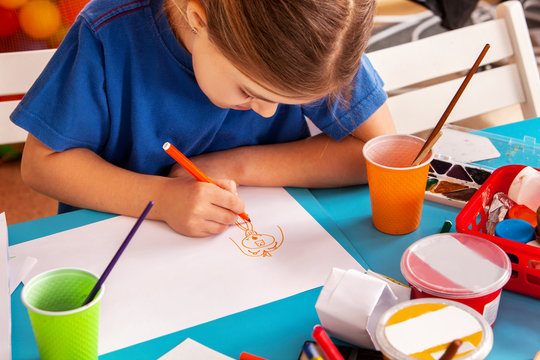 Have students partner up and take turns drawing a picture of themselves or something they love. This can be anything from their favorite animal or hobby. They must then share their drawing with their partner and explain their creation.
18. Memory Match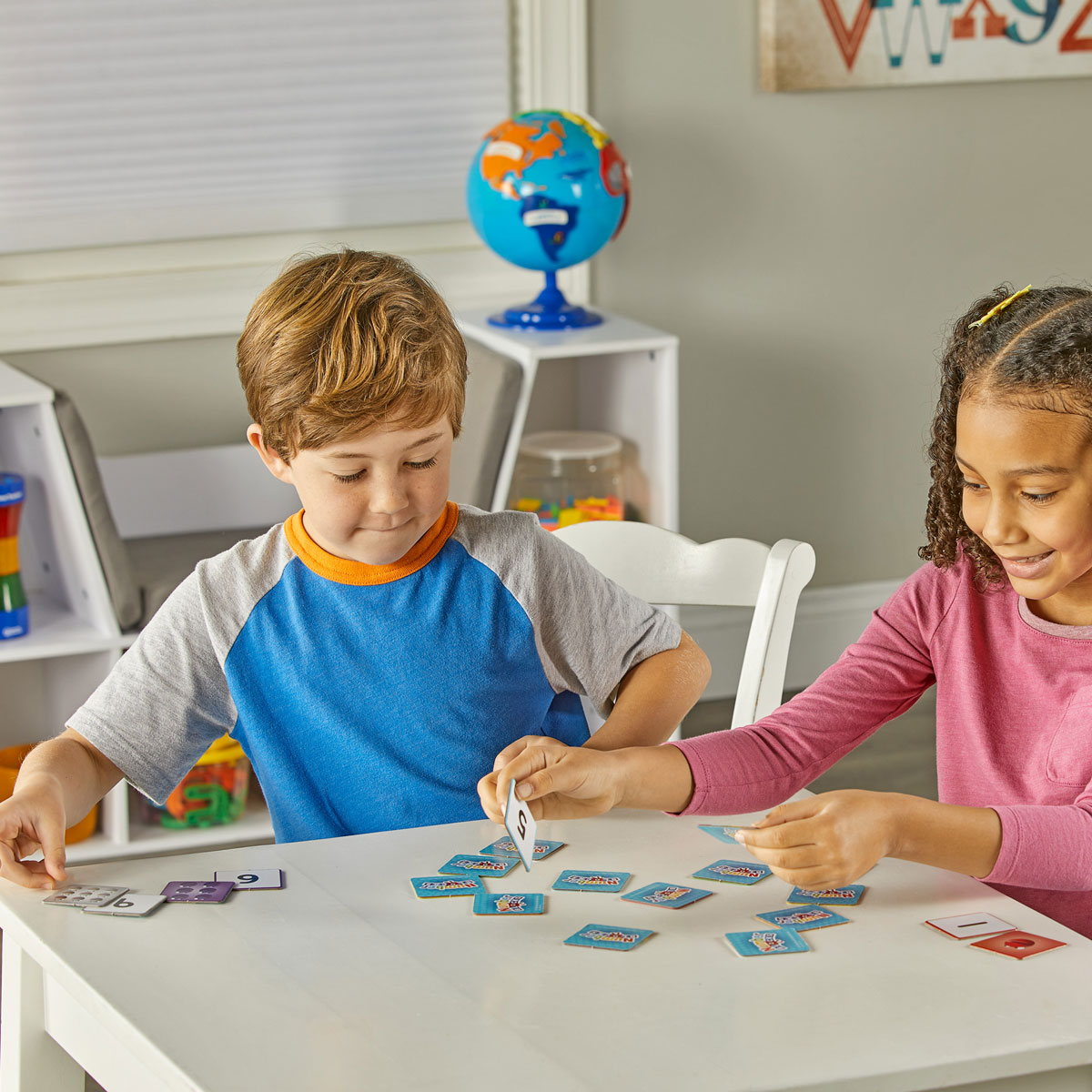 Create a set of cards with pictures of different objects or animals. Shuffle the cards and distribute them to students. Learners must then find the student who has the card with the matching picture and introduces themselves.