Kids laugh at the most ridiculous things, and with technology becoming so prevalent, they have access to media and content that is unmonitored and may contain explicit language or subject matter. At least in the classroom, we can supervise what is being said and shared among our students. We want to give you clean and creative jokes that your first graders will want to tell their friends and family. Jokes can relieve stress, break down nerves and anxieties in the classroom, and a well-timed joke can make a lesson great for everyone, students and teachers alike!
Here are 30 of our best side-splitting quips for your little learners' laugh boxes.
1. Why is 1+1=3 like your left foot?
2. Teacher: Can anyone tell me how many seconds there are in a year?
Student: January 2nd, February 2nd, March 2nd...
3. Why was the music teacher not able to open his classroom?
Because his keys were on the piano.
4. Why do bees have sticky hair?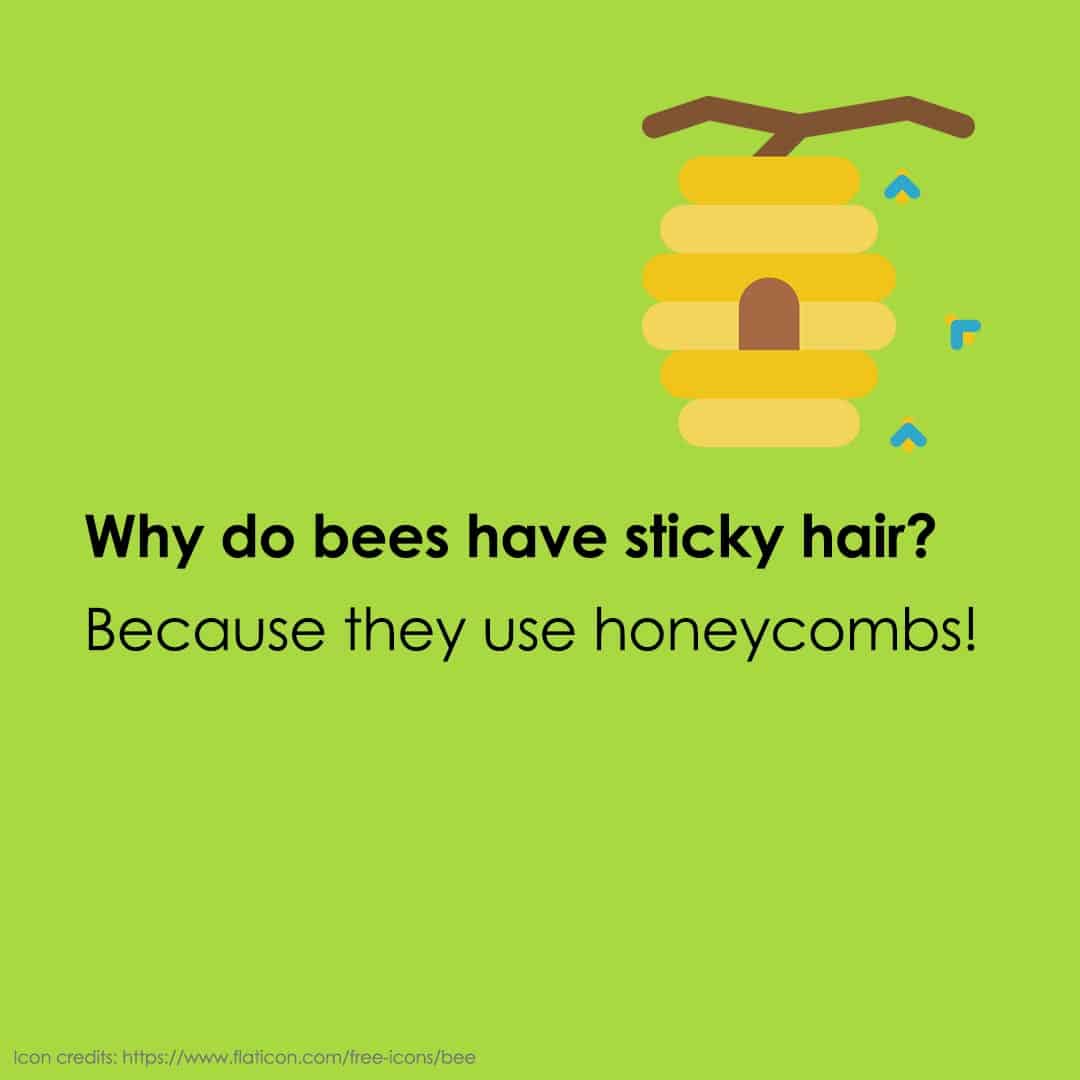 Because they use honeycombs!
5. What do you call a fly without wings?
6. Why didn't the orange cross the street?
Because it ran out of juice.
7. Why did the Skittle go to school?
He really wanted to be a Smartie.
8. What do you call a cow lying in the dirt?
9. How do mountains stay warm in the winter time?
10. What has many ears but can't hear anything?
11. What shoes do spies wear?
12. Why doesn't the sun go to college?
A: Because it already has a million degrees!
13. What did the science book say to the math book?
"Wow, you've got problems."
14. Where did the pencil go for vacation?
15. What kind of bees read the dictionary?

16. How do you make a tissue dance?
You put a little boogie in it!
17. What is money called in outer space?
18. What did the student say to the geography teacher?
"The world is a cat playing with Australia"
19. Why can't the pony sing?
Because she is a little horse.
21. "Knock knock"
       "Who's there?"
       "Wooden shoe"
       "Wooden shoe who?"
"Wooden shoe like to know!"
22. Who is king of the school supplies?
23. What's the difference between elephants and a piece of paper?
You can't make a paper plane out of an elephant.
24. My kid's shoelaces got into a fight.
       Who won?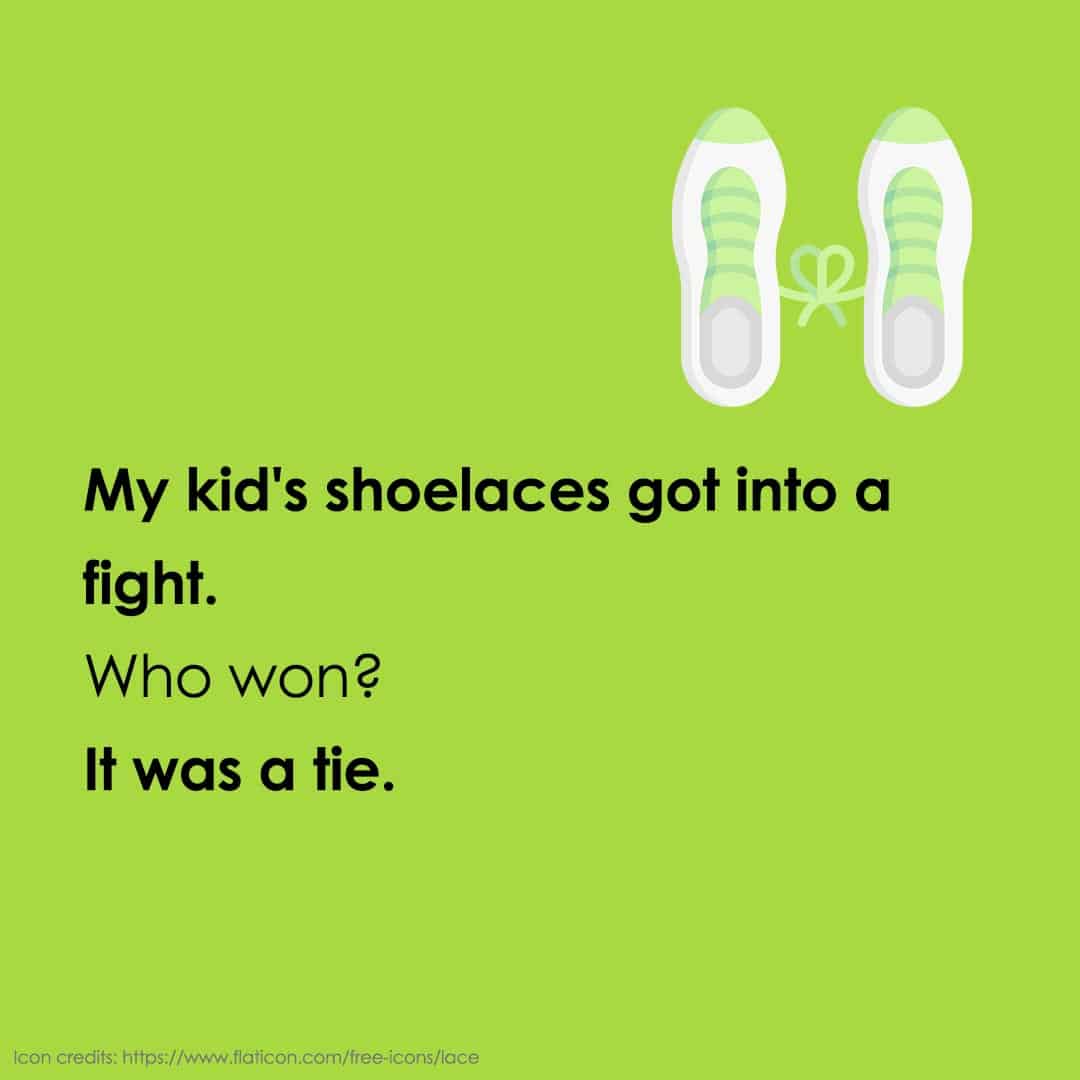 25. What did the ghost teacher say to the class?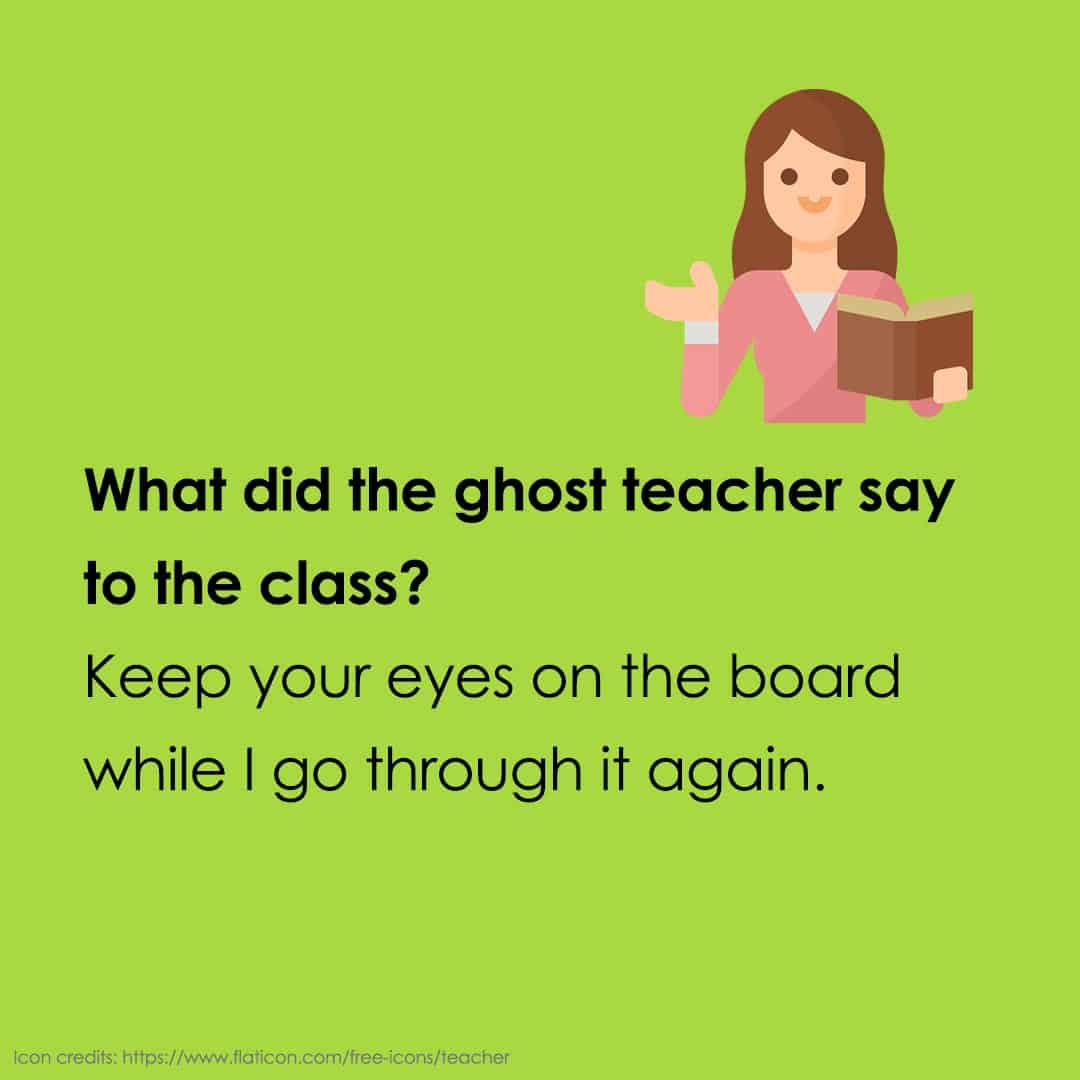 "Keep your eyes on the board while I go through it again."
26. Why was the choir teacher so good at baseball?
Because she had perfect pitch.
27. What do you call two banana peels together?
28. What is a computer program's favorite snack?
29. Why couldn't the egg say the punchline to his joke?
Because he would crack-up!
30. What do you call a sad raspberry?