Effective teachers know the importance of making the class fun and engaging, especially in the first week of elementary school. Doing this helps the students feel comfortable in their learning space and excited to socialize with their peers. Most importantly, students will develop a lasting impression of their teacher, making them more likely to engage in class and be successful throughout the school year. Here are 30 creative first-week activities that are sure to make an impression on your young students:
1. Fruit Basket Turnover: With a Twist!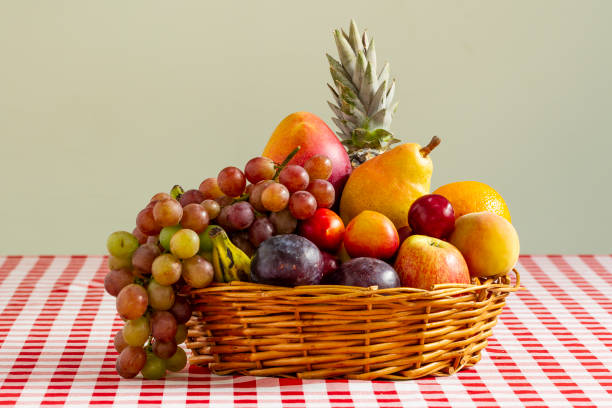 This fun activity adds a twist to fruit basket turnover. The traditional rules of the game still apply, except the last student standing will have to tell the class an interesting fact about themselves before calling out a new fruit. Repeat the process until the desired activity length.
2. Four Corners: Introductions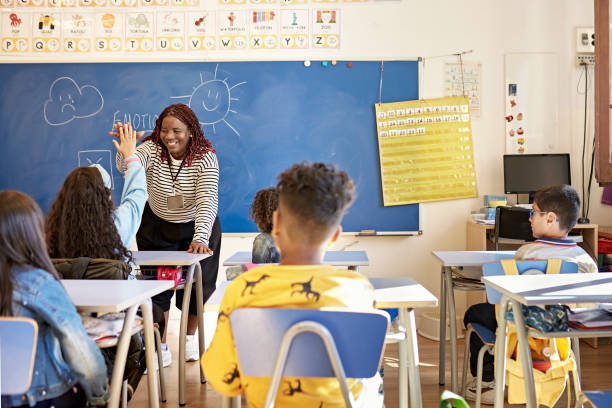 A fun game with no preparation! The teacher must stand in front of the class with eyes closed and count to ten. Students will hide in one of the room's corners while the teacher blindly chooses one. Caught students must introduce themselves and then sit down. Repeat until everyone introduces themselves.
3. Survey Groups
Split the elementary students into groups and have them choose a leader that will be the surveyor. After, hand each leader a survey worksheet and have them fill it out based on their group member's answers. At the end of the class, have the surveyors share the results with the class.
Learn More: Wiki How
4. Introductory Telephone Game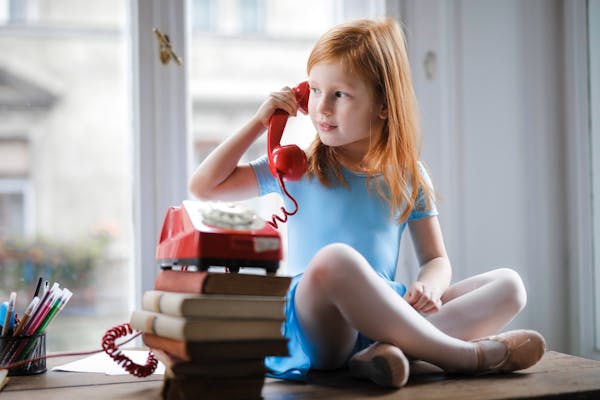 Play a classroom icebreaker! One student will whisper their name and a fact about themselves to their neighbor who will quietly pass it on. Repeat until it reaches the end of the class. The last student will tell the class what they heard. Repeat the process for every student's introduction.
5. Cross-cross
Easily my students favorite activity! Have everyone stand and ask them a question like, "who has a hamster?" The fastest student to raise their hand chooses a row/column to sit, including themselves. Repeat until only one student is standing. If a student selects a row/column that is seated, they must stand.
Learn More: Easy ESL Games
6. Establishing Class Rules through Group Art Projects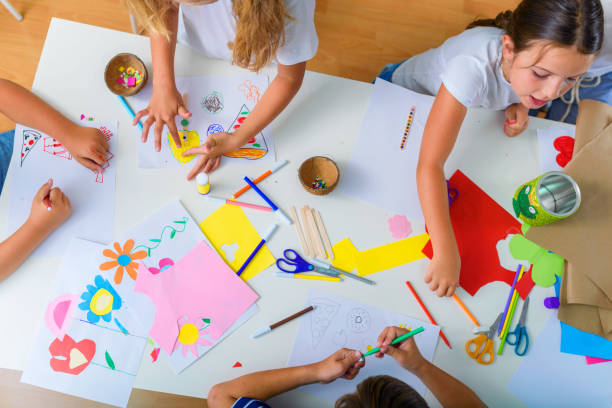 Establishing elementary classroom rules is critical! Make it fun by grouping the students by each rule. Have them draw a picture of what that rule means. For example, if a rule is to "respect each other" then the students may draw a picture of the class being silent during a test.
7. Student Questionnaire
Knowing more about the learning style of your students and their preferred classroom environment can help you cater to their needs. During the first week of school, give them a questionnaire to complete. Using the data from the questionnaire, make adjustments to future lesson plans if needed.
Learn More: Minervateach
8. Teacher Introduction & Kahoot!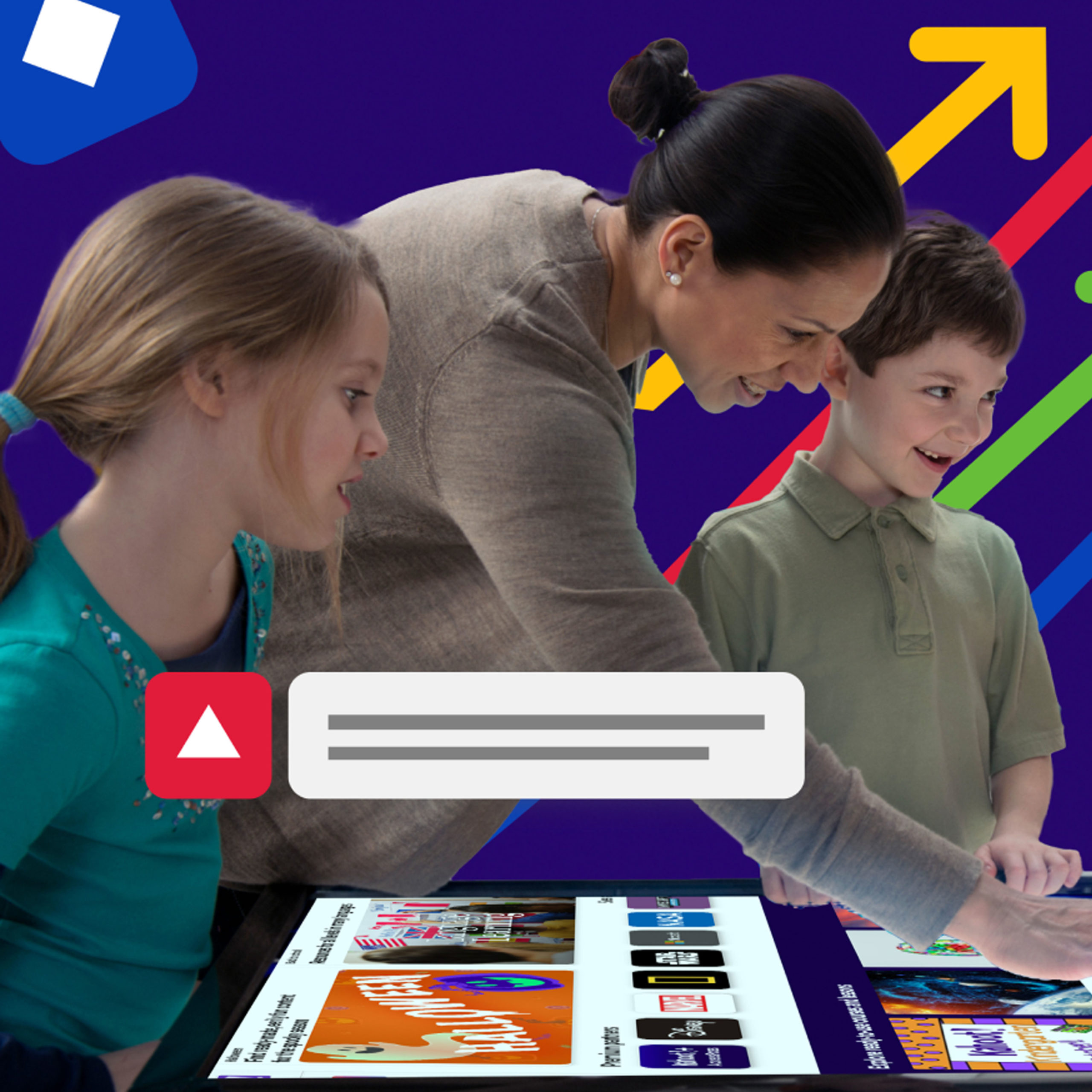 Make a teacher introduction Powerpoint and present it to the new students. Next, make the students take a Kahoot quiz about the Powerpoint to test their memory skills and to help them get to know you more. Be sure to include silly questions and answers to make things more interesting!
Learn More: Kahoot
9. Question Jar Group Activity
Make creative question jars out of ordinary mason jars. Fill them up with folded pieces of paper that have fun questions like, "what is your favorite food?" Split the students into groups and let them take turns passing it around and learning about each other. Icebreaker questions give students an excellent opportunity to express themselves!
Learn More: The Paper Mama
10. Human Scavenger Hunt!
Help your students learn more about each other by doing a fun scavenger hunt. The first student to fill out the entire worksheet wins! This hands-on activity is perfect for getting your students to talk.
Learn More: Worksheet Place
11. Student Names Crossword Puzzle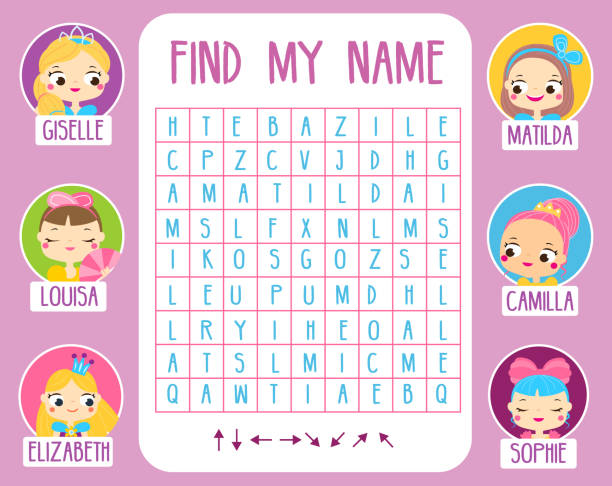 An awesome idea to get students familiar with their classmates' names! Make a fun crossword puzzle using the names of your students. If there are any repeats, include the first initial of the student's last name after their given name.
12. Name Memorization Game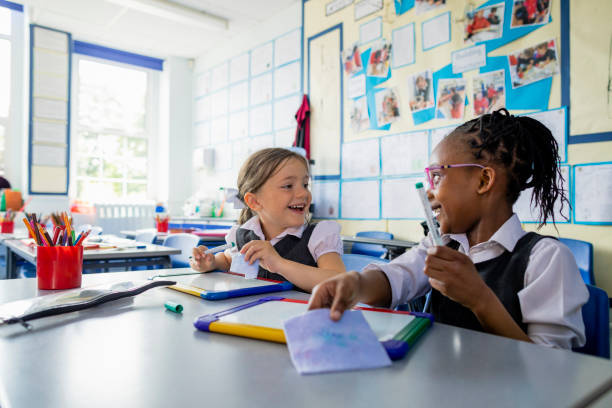 This game always gets a laugh out of my students. Have a student share their name, then have the next one repeat it and add their name. The third student will repeat the first two names, then add their own. Continue this until all the students add their names.
13. Hot Potato
Have the elementary students all sit in a circle tossing around a ball while you play music. Once the music stops, the student holding the ball has to answer a prepared question like, "what is your favorite sport?" Repeat until desired activity length.
14. Customized Name Tags
A simple art project! Punch two holes into a blank card stock, then tie a string to it like a necklace. Make enough for every student, have them write their name using their favorite color, and then ask them to draw three of their favorite things (food, animal, etc.)
Learn More: Mrs. Jones Creation Station
15. Collect Signatures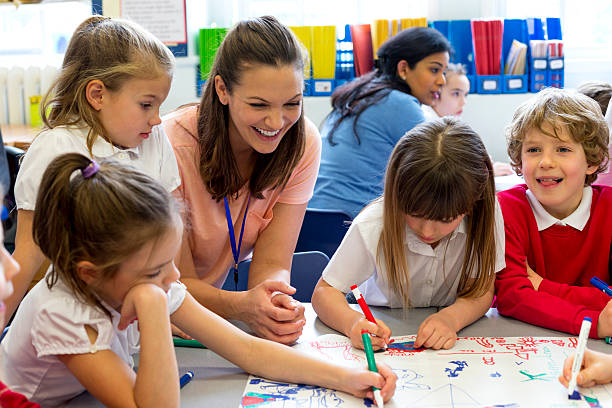 Make signature books out of construction paper for each student in the class. Have them decorate the cover as a short art project, then ask them to go around collecting signatures from their classmates. Encourage your students to get everyone's signature.
16. Guess Who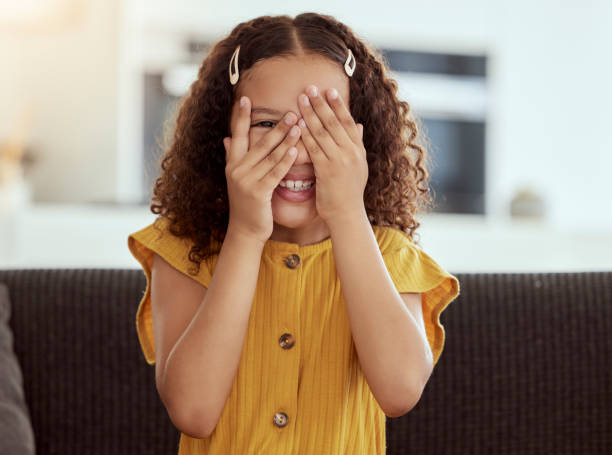 Pick a student in the class without telling anyone who it is, then have students ask questions about them (ex. "are they a boy" or "do they wear glasses"). Students will use these questions to guess which student it is. Give everyone name tags beforehand to run the game smoothly.
17. Self-Portrait & Three Goals
Developing a strong sense of self and establishing goals are critical lessons for young children. Kickstart these life skills with an awesome art project!
Learn More: Art Projects for Kids
18. Birthday Bulletin Board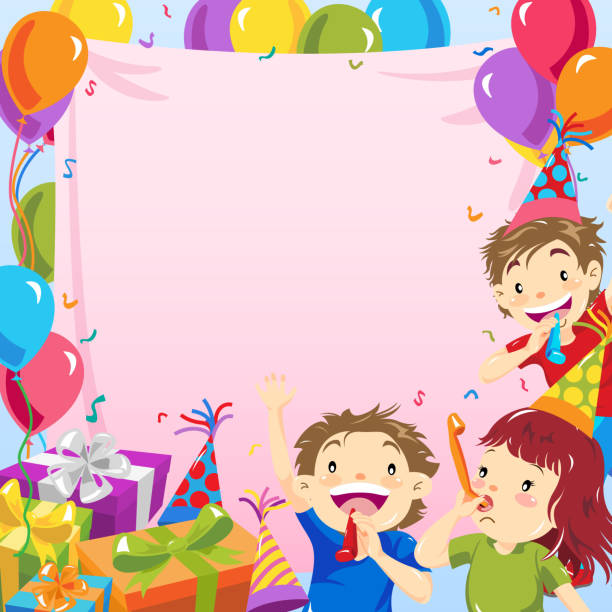 Have your students decorate a name card and ask them to write their birthday on it. Have them write one wish they want for this year's birthday. Make a birthday bulletin board labeled with the months of the year, then place the name cards under the corresponding birth month.
19. Personal Rule Book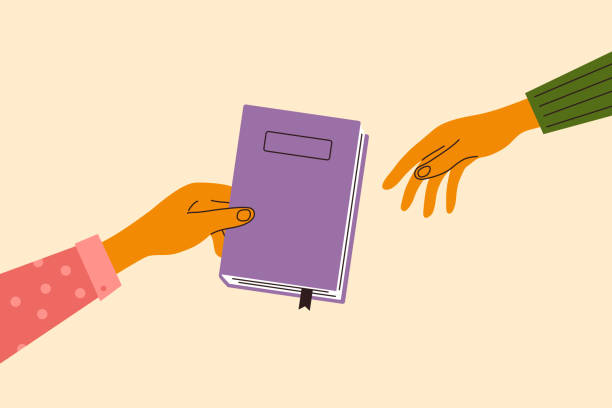 This awesome activity will help you throughout the whole year. Ask your students to make a rule book containing the class rules. Provide construction paper to make a foldable book, have them decorate it, then have them write the class rules inside. They can keep this personal copy inside their desks!
20. Piece it Together
Remind your students that they're all unique! Have them write six facts about themselves on puzzle pieces, then staple the outside of the puzzle pieces onto a self-portrait or their picture. This art project can beautifully decorate the classroom or hallway.
Learn More: 2nd Grade Happenings
21. "I'm good at…"
Learn your what subjects your students are good at and bad at. Give them a piece of construction paper and have them write what subject they're good at in their favorite color. After, have them write what subject they're bad at in their least favorite color. Finally, have them write what they will do this year to get better in their least favorite subject.
22. Musical Chairs: Meet and Greet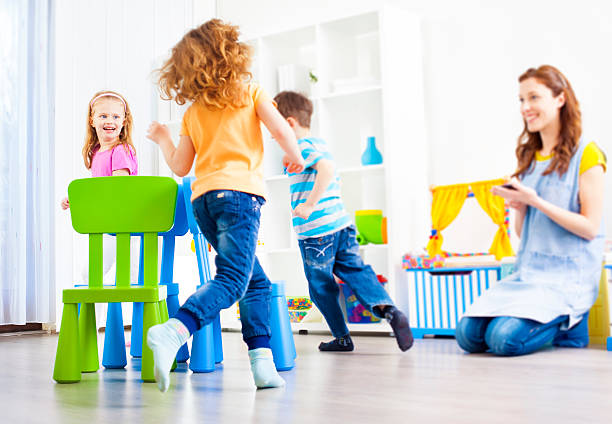 Follow the rules for musical chairs but start with two missing chairs. Students should walk around the chairs with music until it stops, then sit down quickly. The two remaining students should introduce themselves to each other, shake hands, and be out of the round. Remove another chair, then repeat.
23. Acrostic Poems
Encourage your students to be creative! Have them write an acrostic poem using their first name. For each line of the poem, they can use words to describe themselves. Help them come up with words by using a dictionary. Hang the finished poems in the classroom!
Learn More: Surfin' Through Second
24. Fishing Game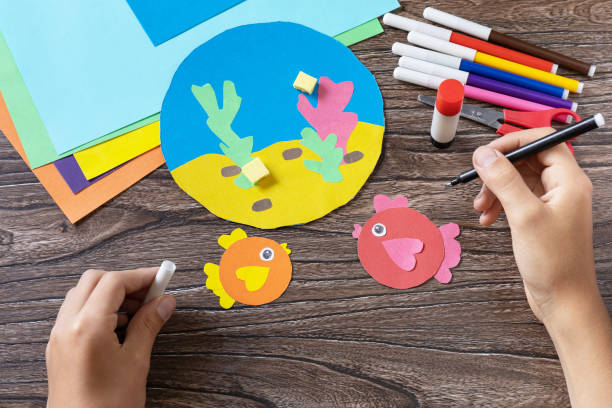 Make cut-out fish using construction paper for every student. Write their names on the fish and toss them in a makeshift pond. Fish a name out of the pond and have that student introduce themself. After, the student will fish from the pond. Repeat until the pond is empty.
25. "What's your favorite…" Bonding Activity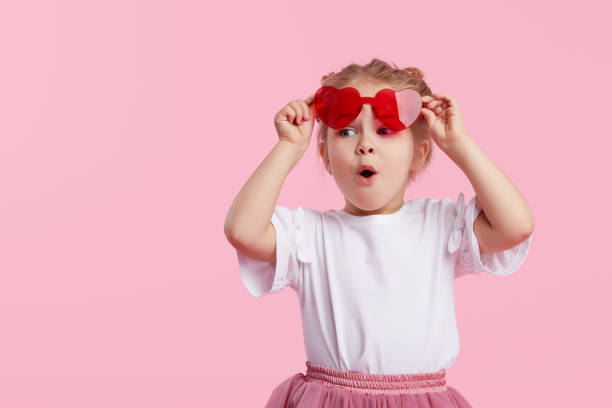 Make a worksheet for your elementary students asking about their favorite things. For example, "what are your favorite snacks" or "what's your favorite color?" Students should complete the worksheet. After, instruct them to search for another student with something similar or matching written down as their favorite.
26. Classroom Scavenger Hunt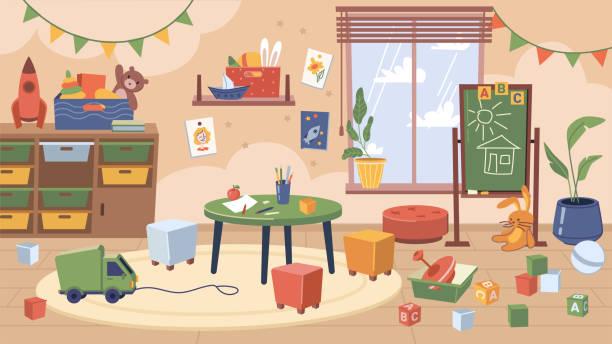 Take the kids on a scavenger hunt around the classroom to familiarize them with everything. You can hide everyday classroom items in places around the room and make a list of things for the students to find. Give them hints on the list, such as, "find a writing tool" or "find something sticky."
27. Before and After: Classroom Decor
The perfect activity for your elementary students to see how much they've changed! Take a picture of each student on the first day, then glue them on construction paper with the date. At the end of the school year, take a new picture and glue it to the back with the date.
28. Teacher Q&A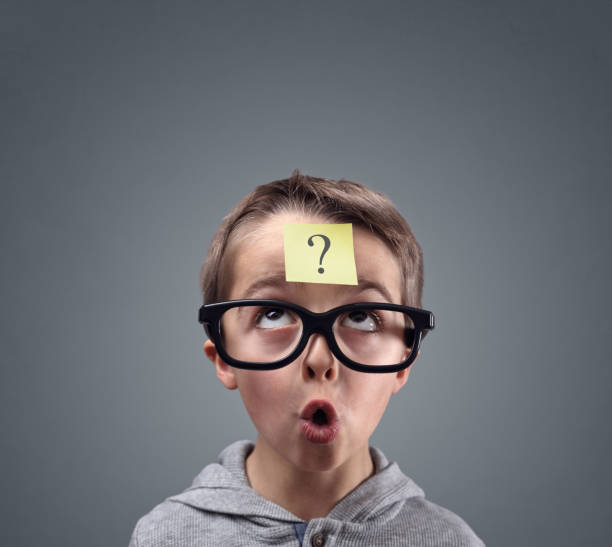 Give the students a small piece of paper to write anonymous questions they have for the teacher. Have them fold the paper and toss it into a hat. Shuffle the papers, then answer each, one by one.
29. Make a Beautiful Display
Have each student trace their hand on a piece of colorful paper, then have them write their name. Help them cut it out and have them personalize it. Afterward, decorate the front door of the classroom with their hand tracings.
Learn More: 3rd Grade Thoughts
30. Parent Survey
Send each student home with a survey for their Parent's to fill out. Ask them to have it completed and signed to bring to school the next day. Collect the surveys and review them so you can build a better classroom space.
Learn More: Primary Chalkboard
31. Scavenger Hunt
A scavenger hunt is a fun activity to complete in the first weeks of school. Teachers can do a scavenger hunt for their classroom, the school as a whole, or even the playground. Hide assorted items for learners to go out and find.
Learn More: Twinkl
32. Folded Paper Activity
This activity requires students to fold their paper into fourths before writing a fact about themselves in each quadrant. They can write anything from their favorite food or season to their dream holiday destination. Pass the papers around their table and have the learners guess whose is whose.
Learn More: Twinkl
33. Mystery Bag
This lesson is a wonderful icebreaker for the first day of school. Students can work in pairs or as a large group to guess the mystery items in the bag. This lesson helps build a strong sense of classroom community by helping kids become comfortable talking in class.
Learn More: Elementary Assessments
34. Interactive Survey
An interactive survey is another good way to get kids more comfortable on the first day of school without causing too much pressure or anxiety. Kids will answer the questions and then read their answers aloud to the other learners.
Learn More: Elementary Assesstments
35. Pipe Cleaner Activity
Beginning the school year with a fun craft challenge is a great way to engage students. The teacher will give each student two pipe cleaners, a piece of foil, and a popsicle stick. Then, the teacher will challenge students to make something like their favorite animal using only those materials.
Learn More: Not So Wimpy Teacher
36. Teacher's Quiz
This cool activity is a good way for students to learn more about their teacher. The teacher will hand out a "quiz" all about them for students to answer. The students will try to guess as many answers correctly as they can. The student who guesses the most answers correctly wins!
Learn More: Not So Wimpy Teacher
37. Group Painting
A group painting is a great way to start out the school year. Divide students into groups and provide each group with a piece of sheet paper and paint to get creating together.
Learn More: The Arty Teacher
38. Marshmallow Towers
Give students pieces of spaghetti and marshmallow and see who can build the highest tower. Students will enjoy using their creativity and competitiveness to build their towers.
Learn More: The Arty Teacher
39. Paperclip Bookmarks
This crafty lesson is fun, quick, and useful. Students will create their own paperclip bookmarks that they can use all year round. Teachers will love this craft, too, because it requires minimal prep and very few resources.
Learn More: Good Housekeeping
40. All About Me Caterpillar
This craft is perfect for lower elementary students and teachers can pair it with reading The Hungry Caterpillar. Kids will create their own caterpillar, filling in the answers on each circle as they go.
Learn More: Good Housekeeping
41. Make a Picture Keepsake
For many students and parents, the first day of school is a big deal, no matter what age the child is. Teachers can have students create an artsy keepsake to bring home so they have a special memento to remember on the first day of school.
Learn More: What I Have Learned Teaching
42. Make a Classroom Cheer
Creating a classroom cheer adds a fun and exciting element to the classroom and helps kids feel more connected to those who form part of their learning environment. Teachers can use cheer cards to help kids come up with a cheer or teachers can help students come up with their own unique rendition.
Learn More: What I Have Learned Teaching
43. Figure Me Out
This fun game is perfect for students to learn about their teacher while also reviewing and practicing important math skills from the year before. Teachers will create a quiz about themselves with numerical answers and then set up equations for students to solve in order to find the answers.
Learn More: Book Widgets
44. M&M Game
The M&M game is a classic classroom icebreaker, and elementary students will love it because they get to enjoy candy! As students pick a colored M&M to eat, they have to answer the corresponding question in their groups so that learner get an insight into what their fellow classmates enjoy and are all about.
Learn More: Book Widgets
45. Gallery Walk Consensograms
This lesson is fun for everyone and helps students get more comfortable during the first few days of school. Students will go around the room answering questions with stickers that represent their opinions. At the end of the activity, students can see what the consensus of the entire class is.
Learn More: Teaching With A Mountain View
46. All Hands In Activity
This art project is perfect for a bulletin board display. Students will trace their hand and arm on a piece of paper, then they will cut it out and decorate it with all of their favorite things. The entire class will love seeing their hands represented on the board.
Learn More: Teaching In Room 6
47. Your Job vs. My Job
Creating a "Your Job" vs. "My Job" t-chart is an important class discussion activity that helps teachers establish classroom rules, as well as a safe and welcoming environment. Teachers can use chart paper to document students' answers and display the finished result on the board.
Learn More: Mrs. Hawk's Nest
48. Create a Slide
This get-to-know-you activity helps students become more familiar with technology in the classroom. Each student will create a slide to add to a classroom presentation.
Learn More: Your Thrifty Co-Teacher
49. Four Corners Facts
This classic activity is great for class discussions or get-to-know-you lessons. Students will answer questions by moving to the different corners of the room. The teacher asks a question, and the students have to pick one of the four answers.
Learn More: Your Thrifty Co-Teacher
50. I Am Good At
This writing activity is a good activity for students to share what they're good at with their teachers and peers. Teachers can have students use adjectives or complete sentences to make this lesson a learning opportunity as well as an icebreaker.
Learn More: Susan Jones Teaching
51. Decorating Writer's Notebook
Many teachers have students keep a journal or writer's notebook throughout the year. The first days of school are a great time for students to decorate their journals. As an added activity, students can present their decorated books to the class and explain why they utilized specific images.
Learn More: On Lemon Lane
52. My Ideal Day Chart
This is a writing activity that students will enjoy. Every student will write a letter to themselves about their perfect day. The teacher can provide some guiding questions, like "Where would you travel to and why?" to help students get started.
Learn More: Splash Learn
53. Tall Thomas
This is a classic team-building activity that will challenge your students. Students will sit in a circle and introduce themselves with an alliterative adjective, like "Tall Thomas", then the next student will say the previous student's names, then add their own name.
Learn More: Lead School
54. Penny Jar
The penny jar is just a way to help kids start to get comfortable in the classroom. The teacher will pass the penny jar around, and students will take as many or as few pennies as they would like. For each penny that a student takes, he has to share that many facts about himself.
Learn More: Lead School
55. Create a Promise Chart
A promise chart is another awesome team-building activity that helps with establishing classroom community. Teachers establish the rules, but then let students fill in the blanks so that they have ownership over their classroom space.
Learn More: Little Learning Corner
56. Hopes and Dreams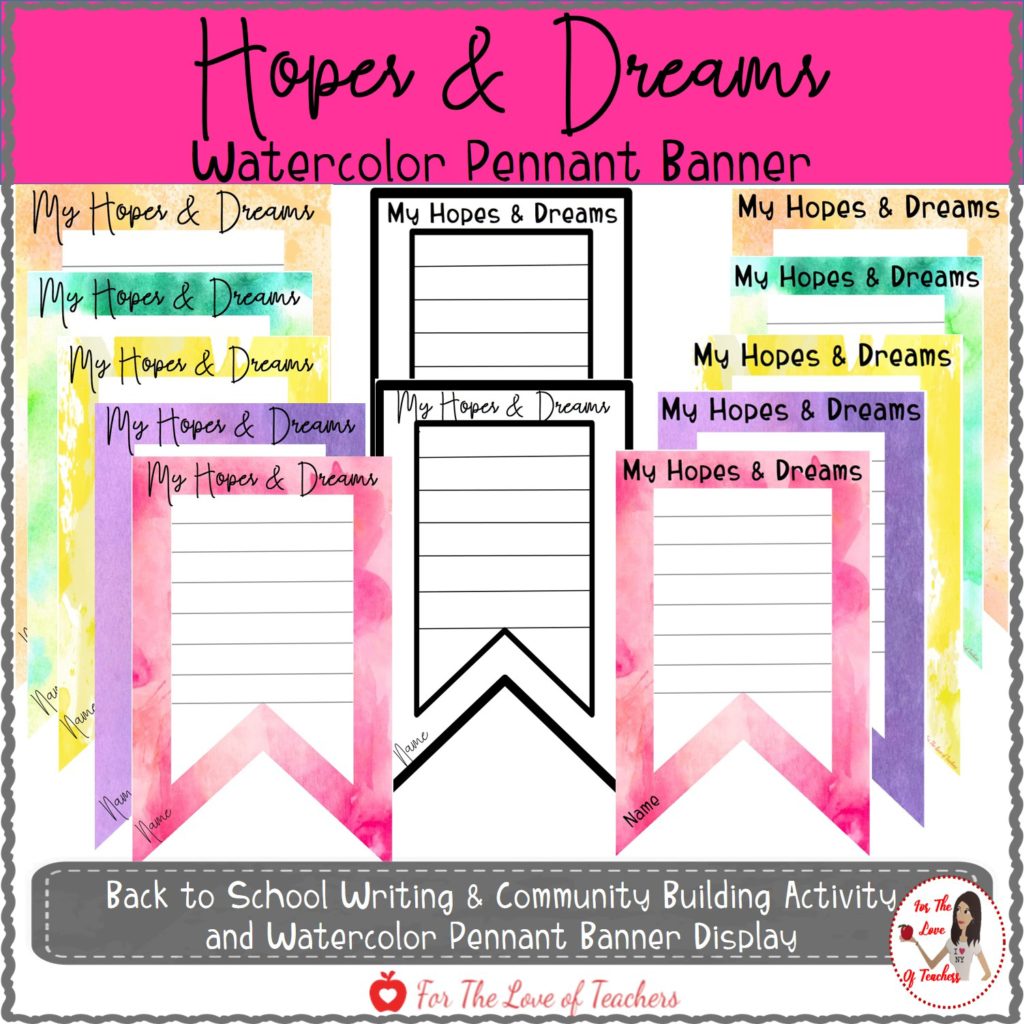 This activity allows students to share their hopes and dreams with the rest of the elementary classroom. The teacher can then display the students' answers to create a student-focused learning space. This lesson is a great way to introduce social-emotional learning to students.
Learn More: For The Love Of Teachers
57. All About Me Newspaper
The All About Me newspaper is a fun and creative way for students to share important facts about themselves. Students can complete a newspaper template on the first day of class. This is a good opportunity for students to show pride in who they are.
Learn More: For The Love Of Teachers
58. The Night Before
This sharing activity is great for lower elementary students who still have anxiety about going to school. This is an opportunity for students to share what the night before the first day of school looked like for them.
Learn More: Babbling Abby