Building strong relationships starts at an early age. The foundations that relationships hold start when young kids begin to build their friendships, but teaching what it means to be a friend is not always an easy task. Some nuances don't come across in words like they do in real-life experiences. That's why these are great exercises and activities to get kids engaged and behaving in a friendly way with each other! Let's check them out!
1. Bulletin Board Full of Hearts
Have the kids write what it means to be a friend on their own cut-out hearts. They can then read their thoughts to the class and pin it up on the board for everyone to see daily.
2. Poem About Friends
Poetry and rhyming are always fun for friends. Pair your kids into groups of three or four and have them write a poem about being friends. They can even turn it into a rap rhyme for extra fun, but one thing's for sure- make it personal!
3. Friend Show And Tell
Pair your kids with partners and tell them that show and tell is the next day. The kids can have a questionnaire to fill out about their new friends and learn their favorite facts. They can even bring something in to give to their friend for the show and tell session that represents who they are or what they enjoy.
4. Paint Friendship Rocks
This is a great arts and crafts activity. Have the kids bring in smooth rocks so they can paint a picture of their friend or something that represents their friend, on it. They can have their friend sign it to make it special and then take them home.
Learn More: Lil Tigers
5. Create "The Story Of Us"
Have the kids pair up and create a fun fictional story about their friendship. Give the kids some ideas, like setting the story in space or letting them be superhero characters. This allows the kids to learn about each other's likes and dislikes whilst getting creative.
Learn More: Lil Tigers
6. Class Reading On Friendship Books
Sometimes it's nice for the kids just to listen to the teacher read. There are so many books out there on the values of friendship. You can choose one and read it to the class or assign books to groups and have the learners take turns reading aloud to their peers.
7. Friendship Bracelets
There are a number of bracelets on the market that kids can choose from or make their own to give to a friend. Having kids make gifts for each other teaches thoughtfulness.
Learn More: Firstie Land
8. The Buddy Walk
There is nothing like trusting your partner to lead you whilst blindfolded. Have one kid guide their blindfolded partner across a hallway of obstacles to the finish line. Let them switch places to work on giving directions.
Learn More: Lil Tigers
9. Find A Friend
Teachers can print out worksheets that say, "I like…" and then name various categories. Make bubbles around these words like pizza, playing outside, etc. The kids then have to ask others what they like around the room and write their names down in the bubble.
Learn More: Firstie Land
10. Being You
Have kids trade places and be their friends for a little bit. In order to do this, they can fill out worksheets to find out what their friend likes and doesn't like.
11. Kindness Rock Compliment
When a kid is well-behaved or shows kindness, reward them with a kindness rock to put on their desk. The rocks should say, "You're awesome" and "Great Job Being Kind". This will promote kindness in and outside of the classroom!
12. Friendship Soup
As a teacher, bring in cereal, marshmallows, cut-out fruit, and other yummy treats. Let each item represent a different theme needed to have a good year in class and be a good friend. Aspects like trust, respect, and laughter all work well.
Learn More: Firstie Land
13. Sing "You've Got a Friend"
Taking a break to sing songs about friendships is a lot of fun. A particular one that comes to mind is "You've Got a Friend". For younger kids, you could even pair this activity with musical hugs- every time the music stops, give a new friend a hug.
14. Copycat
Choose one child in the class to perform a dance or action for the kids to copy. This is great for getting out some energy. Every few minutes you can change who the kid is so that everyone gets a turn.
Learn More: Mommy Junction
15. Traditional Show And Tell
Show and tell is a great way to get your kids to learn about each other. When kids know more about their peers in their class, it is easier for them to gravitate to new people and make friends.
16. Red Rover
This classic game is worth playing with younger ones and promotes teamwork. Have your learners split into 2 teams? One team will stand in a line and hold hands before calling the name of someone from the opposing team who has to run and try to break their line.
Learn More: Mommy Junction
17. Scavenger Hunt
Everyone loves a good classroom break scavenger hunt, no matter what grade the kids are in! Divide your class into pairs and give them clues to find the items hidden around the classroom.
18. Pen Pals
Sign up to send letters to kids from other countries and practice speaking in their language. You can even become pen pals with someone from a senior center. Kids will love this activity because it's exciting to receive letters no matter where they come from!
19. Count Me In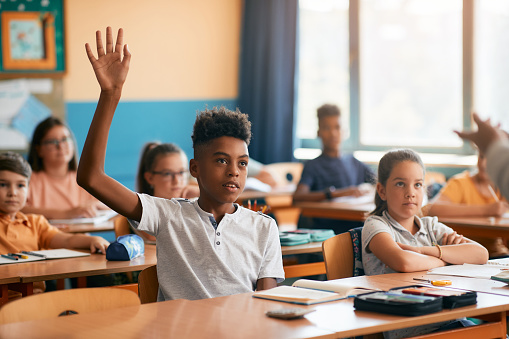 Take turns letting one kid stand up in the room and share a fact about themselves. They can talk about how they play a sport or have siblings. Other kids who have the same thing in common should also stand up and count themselves in for that fact.
20. Venn Diagram Posters
Pair kids up and ask them to make a Venn diagram of what makes them unique and what they have in common. They can write singular words, but they should also include pictures and cutouts for a visual activity. Consider it a fun art project.
21. Trust Fall
Teachers should proceed with caution with this one. This activity develops trust amongst the learners in your class. Have learners pair up and stand one in front of the other. The person in front should fall back into the open arms of their partner.
22. Ultimate Friend Guide
What's more fun than making a guide on how to be a good friend? You can inspire learners by offering up ideas like bringing your friend chocolate when they are sad.
23. ABC Adjective Race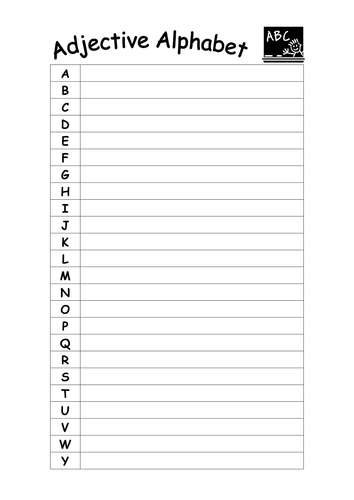 This one is for the older grades. Give the kids a printout of the alphabet. They have to use an adjective for each letter to describe a friend. Athletic, Beautiful, Caring…and so on. The first kid to complete their list, shouts done and is crowned the winner!
24. Bake Treats
A good take-home project is to have partners selected each week to bake something and bring it in for the class to enjoy. You can let them choose a recipe or assign one if they're stuck for ideas.
25. Role Play
Sometimes it's fun to play out the right scenario or learn from the wrong situation. Have your kids act out different scenarios of what it means to be a good friend and sometimes a bad one before opening up the floor for discussion.
Learn More: Very Special Tales
26. Friendship Compilation Video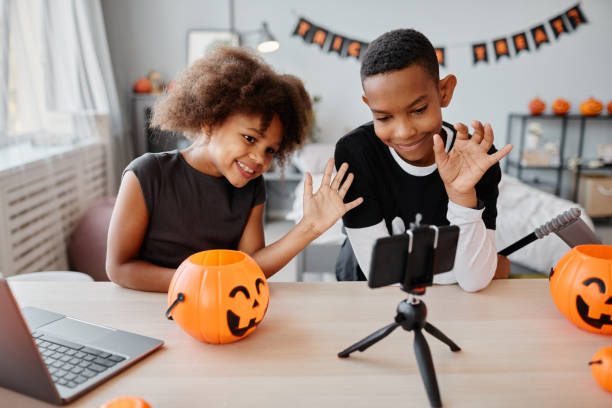 Have kids go home and make a short video describing what a friend means to them. Have them come up with one sentence and email their video to the teacher. Then compile the videos for a presentation and discussion.
27. Secret Handshakes
Letting the kids blow off some steam is a good break from heavy material. Pair the kids up and see who can come up with the best secret handshake. Give them five minutes before they have to perform for the class.
28. Movie Of The Month
There are a lot of lessons that can come from friendship and being a good neighbor. Instead of reading, choose a movie for the class to watch and learn more about how they can show kindness.