Heading off to preschool can be very scary and children will be apprehensive if they haven't been away from family for a long time. They don't really know how to "make friends". They are told to share and play nice but it takes time for them to understand the meaning of friendship. These social skills activities will help educators and family members in guiding them on how to be good friends.
1. Friendship theme-Under the sea
A cute video that shows how hard it can be if you are rejected by others and you need to introduce yourself to new people and ask if you can join in. This is something that can be acted out in role-play afterward.
Learn More: Youtube
2. Fun activities with paper dolls
This is so funny and your preschoolers will love it! Follow the step-by-step instructions to make your preschool class into paper dolls with real pictures so that the kids can have role play activities with paper dolls creating friendship stories that happen at school that make them have different feelings.
Learn More: Pinterest
3. Be my best friend - Preschool Friendship activities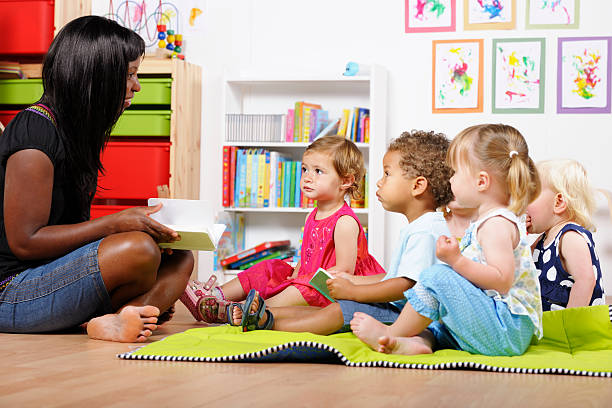 Reading and story time is a great moments to connect with little ones. Here are 18 stories that teach about friendship and how to not be an enemy to others. The kids will love the colorful illustrations and the message that is told.
Learn More: Teaching Expertise
Part of being a good friend is learning how to work in a team. Sometimes that is easier said than done with preschool children who are very territorial. With these games and activities, you can encourage them to work together on challenges and create bonds.
Learn More: Confidence Meets Parenting
5. Tips for Teachers, and Educators to Help with Social Growth
Sometimes the day goes by so fast and we forget to use kind words, or help others. Take a step back and remind yourself to be a friend to someone. Getting children to help others and learn emotional skills.
Learn More: ECMHC
6. Ten songs to sing in the classroom and teach to preschool children
Kids will love to sing them in circle time and if you have some flashcards you can show them while you are singing. kids can hold hands and dance around too, great fun being friends.
Learn More: Music for Kiddos
7. Homeschool or in the Classroom
Children have to know what makes a good friend, and how to be kind and respectful. Stories, playing with play dough, and learning what your new friend's name is and things they like. Arts and crafts and lots more.
Learn More: Stay at Home Educator
8. Friendship bands and bracelets
While the children are stringing beads on friendship bracelets, they can see the colorful different beads and talk about how we are all alike but have different qualities too. Children can make their bracelets and then everyone gets to exchange them with the student next to them.
Learn More: Youtube
9. Nursery Rhyme - "Make new friends but keep the old"
This is a classic song and it really is so easy to sing along to and kids can learn the hand gestures that go with its ASL style. This is a cute video too to play in the class and teach the song ASL. Loved by everyone.
Learn More: Youtube
This is a way to gather all the children together and they work as a unit to complete the quilt with messages of kindness, friendship, and pictures of love for their classmates and friends. Easy to do and they will be so proud of what they have accomplished. Hang it on the classroom wall.
Learn More: Pinterest
11. Friendship and Classmates Memory Game
Have a small photo of each child from the class and make colored copies so that you can cut out and stick all of the class onto construction paper to make a memory game. Then each student in the class can have their own set to play with.
Learn More: No Time for Flashcards
12. Magic Mirror for preschool teachers
We all would love a magic mirror in our house to tell us good things about ourselves. What a nice person we are or a good friend, or how well we do something. To give us praise and to remind us to stay positive and be friends with everyone. This video tutorial looks tricky but it's great and it is easy to do. It is a one-time investment you won't regret.
Learn More: Youtube
13. Celebrate International Friendship Day
On this website, there are 15 ways to celebrate and honor international friendship day. Whether it is making a book or coloring a poem, or watching a video about how special you are and what a good friend you make. Click on the link for more.
Learn More: Ric Publications
14. Peanut Butter and Cupcake Reading with Friends
Take compound words that go together like Peanut Butter, Cupcake, or things that we usually relate together like cookies and milk. put the words and pictures on construction paper and Popsicle sticks and have the kids find their "friend".
Learn More: Teachers Pay Teachers
15. My Favorite item- share day
When kids share their likes and dislikes they are opening up and they can see if they have things in common with others or not. Sometimes children are excited to be friends who like the same things and others are excited to hear about something new. We all have something to share.
Learn More: ESL Kids Stuff
Have the children create a class tea party with lots of "printable or pretend food and plastic cups and saucers. Serve water or juice in the teapots and remind them that friends share and drink tea together. They are kind and polite and you can talk about what it means to be a good friend.
Learn More: The Educators' Spin On It
This is a classic circle game that children get a kick out of. It really helps them to resonate with how we are connected and that we don't leave anyone out. Throw the ball of yarn and say something positive about that person and it goes around and around until all the new friends are connected.
Learn More: Ministry 2 Kids
18. Circle time "Me too" adapt to age.
Have the kids sit in a circle and one student stands up and says an affirmative statement. " I like dogs." and if anyone in the group agrees they put their hands in the air and shout me too! Great communication skills game.
Learn More: Youtube
19. Friendly musical chairs
No pushing, shoving, or fighting to get the last chair. Use big chairs or cushions so that 2 or 3 can fit on one chair. follow the instructions of the game and you will see that children are laughing and sharing space to let another friend join in on the fun!
Learn More: The Early Childhood Academy
20. How to be a friend and keep them - Storytime
Dinosaurs are the main characters here and they are telling us such a cute tale on the concepts of kindness, how to be humble, and think of others. How to share and do nice things for your friends. Great for circle time.
Learn More: Amazon
21. Friends at the school slide show
Take snaps of the children playing at recess, working together in class, and eating at lunchtime. Then with an easy program, you can make a friendship slide share or movie with the kids' names and qualities to show how friendly your class is.
Learn More: Keeping My Kiddos Busy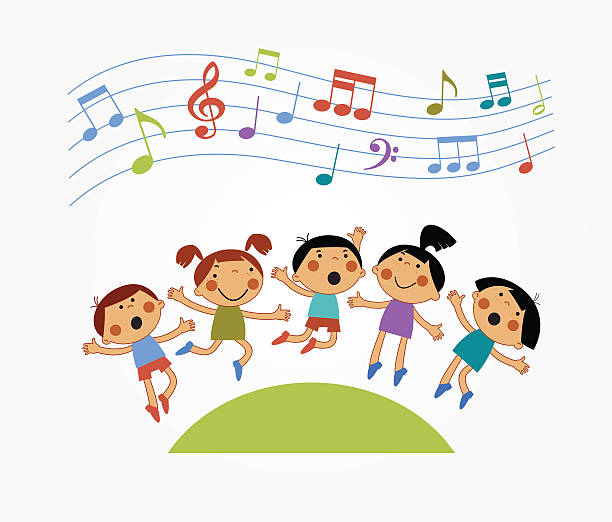 This song is to the tune of Mary had a little lamb. Quite easy to learn and color the lyrics on a printable. Children can dance, sing and act out this song. Good fun and great to be in the line when waiting to go to the class.
Learn More: Pinterest