Engaging children in meaningful activities that promote positive values and character development is a vital part of education. The Fruit of the Spirit, a concept derived from biblical teachings, encompasses essential virtues like love, joy, peace, patience, kindness, goodness, faithfulness, gentleness, and self-control. Inspired, we've rounded up 15 exciting crafts and activities that are designed to nurture these virtues in children. Dive right in and build your collection of character-building activities! 
Let your students unleash their creativity as they create a vibrant collage using colorful paper, scissors, and glue. Watch as their artistic expressions come to life and symbolize the diverse fruits of the Spirit and the beauty they bring to the world.
1. Joyful Fruit Puppets
Bring the fruit of joy to life with this hands-on puppet-making activity. Your students will delight in designing and decorating their own fruit puppets using felt, googly eyes, and craft sticks. Encourage them to animate their puppets by designing unique expressions and then use them to spread joy with playful performances.
Learn More: Baker Ross
2. Kindness Tree
Foster a culture of kindness with this interactive activity. Provide a tree-shaped poster board and encourage students to write acts of kindness they've witnessed or performed on paper leaves. Watch as the tree blooms with beautiful examples of kindness; inspiring everyone to spread love and compassion.
Learn More: Ripple Kindness
3. Patience Puzzle
Give each student a puzzle to solve to highlight the need for patience and perseverance. As they piece the puzzle together, they'll understand that patience is key to overcoming challenges and achieving success.
Learn More: E Team Building
4. Goodness Recipe Book
Let your students create a "Goodness Recipe Book" filled with their favorite acts of goodness. Provide blank pages or recipe cards for them to write down acts of kindness, generosity, and helpfulness. By sharing their recipes, they'll inspire others to cultivate goodness in their own lives.
Learn More: Melanie Hoo
5. Gentleness Feathers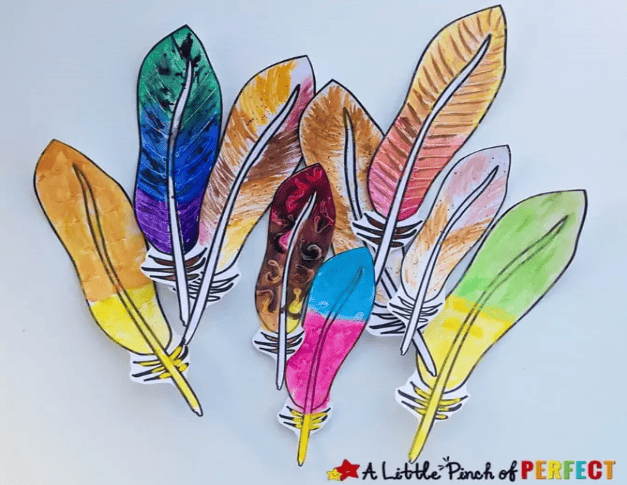 Explore the gentle side of the Spirit's fruit with this feather-inspired craft. Have your students decorate feathers with soft colors and symbols of gentleness. They can attach the feathers to a paper background or hang them to form a mobile and serve as reminders to be gentle.
Learn More: A Little Pinch of Perfect
6. Peaceful Mind Jars
Create peaceful mind jars that capture the essence of peace and tranquility. Fill clear jars with water, glitter, and a few drops of food coloring and prompt learners to gently shake them when feeling stressed; reminding them to search for inner peace amidst life's challenges.
Learn More: Blissful Kids
7. Self-Control Obstacle Course
Set up a fun and challenging obstacle course to have your students exercise self-control. Create stations that require different levels of self-control, such as walking a straight line, balancing objects, or solving puzzles. As students navigate the course, they'll learn the importance of self-discipline and staying focused.
Learn More: The OT Toolbox
8. Peaceful Wind Chimes
Wind chimes are known for their stress-reducing tinkling sounds. To help your learners get acquainted with a more peaceful nature, have them craft wind chimes from recyclable materials and hangs them in their gardens.
Learn More: Home BNC
9. Faithful Fruit Tree
Invite your students to plant the seeds of faith with this nature-inspired activity. Provide small pots, soil, and seeds, and guide them in planting their own "faithful fruit trees."
Learn More: Boutique Mama
10. Goodness Rocks
Encourage acts of goodness with this rock-painting activity. Students can transform ordinary rocks into colorful masterpieces; painting symbols of goodness and kindness. Once finished, they can place the rocks in communal spaces to serve as gentle reminders to spread goodness.
Learn More: Mod Podge Rocks
11. Joyful Dance Party
Get students moving and grooving with a lively dance party that's aimed at evoking joy. Play uplifting music and encourage them to express their joy through dance.
Learn More: Dance Parties
12. Love Collage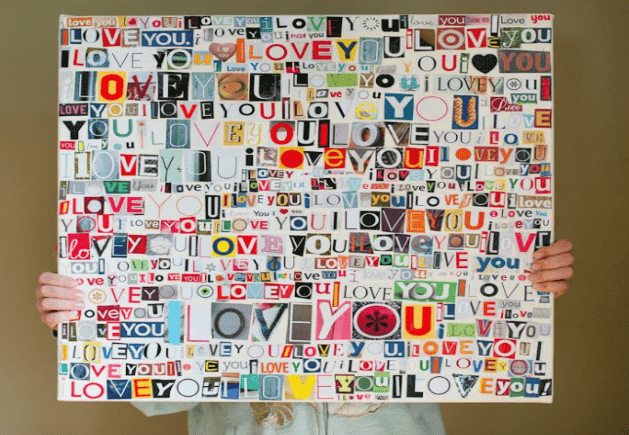 Let your students explore the depth of love with a collage-making activity. Provide magazines, scissors, and glue, and ask them to cut out images and words that depict what love means to them.
Learn More: Pinterest
13. Kindness Chain
Foster a chain reaction of kindness with this collaborative craft. Cut colorful strips of paper and ask each student to write an act of kindness they've experienced or witnessed. Link the strips together to create a long kindness chain and symbolize the collective power of small acts of kindness.
Learn More: Mrs. Learning Bee
14. Goodness Tote Bags
Carry goodness wherever you go with custom tote bags. Provide plain canvas bags and fabric markers and ask learners to adorn their bags with symbols of goodness and positive messages.
Learn More: Lorrie Everitt Studio
15. Fruit of the Spirit Charades
Engage your students in a lively game of Fruit of the Spirit charades. Write different fruit of the Spirit traits on slips of paper and ask students to act out them while others guess what they are.
Learn More: Facebook