There's no doubt that outdoor activities are some of the best memories I have as a kid. If that's the same case for you, then you're probably constantly trying to find different kids' activities for your classroom, backyard, or an upcoming party.
This list of 40 outdoor activities for kids will help you find outdoor learning activities to enhance your students' and kiddos' experiences. So, use these examples for some outdoor playtime with your elementary-aged kids and enjoy!
1. Never too old for sidewalk chalk
Kids are never too old for some sidewalk chalk! It's important to always have some lying around in the classroom and at home. Get kids excited to play outside by supplying different drawing challenges or playground games that can be drawn with chalk.
Learn more: Teach with the Doolhouse Collector
2. Outdoor Multiplication
Outdoor education activities revolving around math can really be adapted to any grade. This activity specifically can be used for any of the math operations. In elementary, we use this primarily for multiplication and division fact families.
Use dice and some natural materials to create different equations.
Learn more: Pearls and Wisdom
3. Lunch with the teacher
Getting outside for a few minutes daily has been known to reduce stress. It's important to get some fresh air and enjoy the sunny days. Eating lunch with the teacher is always a treat, but bringing your kiddos outdoors is a whole new experience for everyone.
Learn more: United Christian Academy Thunder
4. Nature Activity for Kids
I love having fun in nature with my kiddos. At literally any age, they will love creating different art pieces with the nature they can find. Provide students with a theme and let them free outdoors and see what type of pictures they can come up with.
Learn more: Inspire My Play
5. Outdoor Learning | Habitats 
Do you have a habitat unit? Throughout elementary school, students are always learning about different habitats and how animals evolve and live in these spaces. Turn your picture sorts and other classic activities into outdoor playtime! Have students create and talk about different habitats that animals would be able to survive in.
Learn more: For Kids Only Afterschool
Anything is possible with some acrylic paint, canvas, or even some old wood. My students absolutely LOVE painting fairy doors in creative ways, filled with beautiful colors. Tie these doors in with a fairy story and watch as students use their observation skills to create adequate fairy spaces.
Learn more: Willow Banks
If you live somewhere warm around the holidays, then creating different art structures out of leaves is a great way to celebrate! here is an example of adorable leaf Christmas trees, but you could also create wreaths, kissing balls, and more using natural materials from right in your backyard.
Learn more: Willow Banks
8. Remembrance Day Outdoor Simple Activity
You can create this perfect remembrance day craft with a couple of sticks and some red string. Although it may not be a super fun game, add it to your list of outdoor learning activities and watch as your students just love the idea of being outside in the warmth rather than being stuck inside the classroom.
Learn more: Alfresco Learning
9. Perfect Activity for Your Next Sound Unit
This is the perfect activity for spring. After being trapped inside for a long, drawn-out, cold winter, your students will love to get out and listen to all the different sounds that come with spring. Allow student groups (or a whole class) to create a sound map at the playground or basketball court.
Learn more: Alfresco Learning
10. Create a Wishing Tree
I love this idea for a school. It's one of those outdoor kids' activities that can be used for years to come. Creating a wishing tree is both simple and totally worth it. Have students make wishes, laminate them (to protect them from the weather), and tie them onto the trees!
Definitely check with your school first and may have a full-on assembly, donating one tree specifically to serve the purpose of the school's wishing tree. 
Learn more: Abbotswood Pre-School and Day Nursery
11. Place Value Scavenger Hunt
This game can be created with a piece of paper, a permanent marker, and some scissors. It's so easy, and your students will absolutely love the outdoor game aspect. Whichever area of place value you're studying, use it as a guide to get students to match the numbers on their papers to the numbers throughout the scavenger hunt.
Learn more: Alfresco Learning
If you're just trying to find outdoor learning activities that will give your students a little brain break, this color recognition activity is perfect for beautiful autumn days. Have students collect all the different colored leaves they can and create their own rainbow out of natural materials.
Learn more: Play of the Wild
13. Rocks + String = Shape Learning

Try an old classic but switch it for unwieldy pool noodles! The padded material is safer to handle than a hockey stick or a baseball bat and can help little ones grip with their small fingers.
Learn about the flow of gravity with some DIY water fountains. Use food coloring to teach sorting and manipulation for kids as they hone fine motor skills to pour colored water into designated containers.
Another new spin on a classic favorite! Don't be afraid to get down and dirty as young ones play with mud as a sensory stimulant. Teach them basic business and transactions but setting up shop: the precursor to their lemonade stands!
There are more ways to create art than just painting with our homemade paint and drawing with chalk. Collect scraps such as leaves, flowers, and even feathers to paste on paper for children to create a three-dimensional masterpiece!
Pet rocks don't have to be a thing of the past. Search for the perfect stone, glue some googly eyes, and your child is on their way to developing their imagination without the inconvenience, responsibility (or potential allergy risk) of a live pet. Parents can later use these pet rocks for garden ornaments as enduring reminders from these fun days.
Here is another textured art activity that can double as a science lesson to identify leaves and the trees they came from! Compare leaf shapes and sizes with others you find around the neighborhood. Create an entire collage from all the leaves you collect.
Build a bird feeder to support your local wildlife! Use your previous nature walk to identify the birds common to your area so you can provide specific resources for those species.
Don't throw away boxes or old milk cartons and drink bottles. Repurpose them for birdhouses or bug hotels. Familiarize your children or students with local businesses in the community to determine how they reduce waste. Field trips to your local recycling center can prove informative on what materials can and can't be recycled while giving back to your hometown.
Learn More: The Seeds Network
60. Meditation and mindfulness
Sometimes we don't need a grand motive for going outside. Even children need a quiet moment to reflect on their day or what they've learned. Perhaps they need some time to recharge, and a moment of meditation can prove instructive for self-regulating explosive emotions.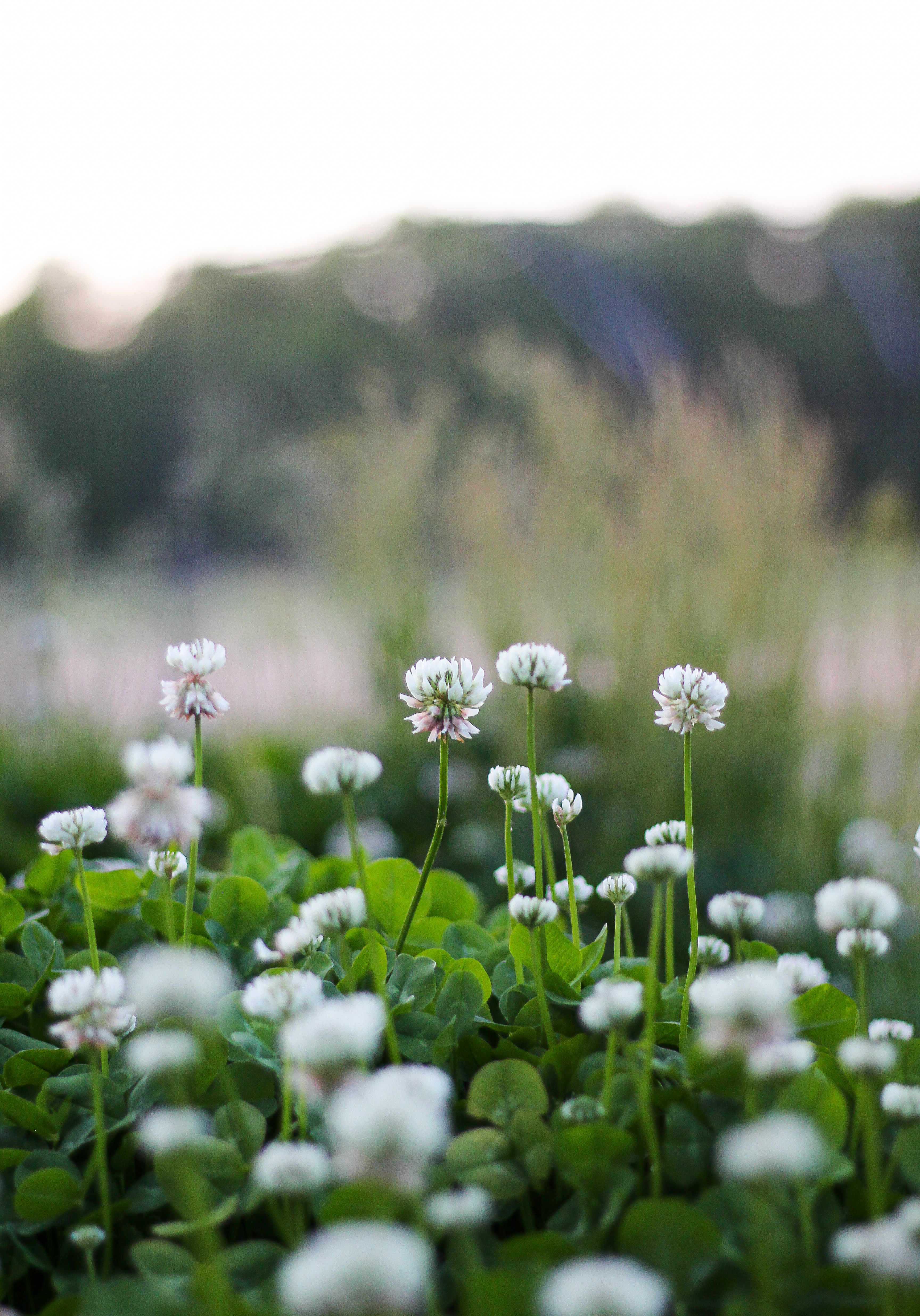 While we're meditating, barefoot on the grass, perhaps you will want to get your hands busy with a seemingly mindless task that also improves fine motor skills. Tie stems of clover flowers together to create necklaces and crowns which can be gifted to friends and serve as beautiful reminders of a lovely day.
Some days, the best lesson for a child is how to help others. Visit local charities and nonprofits to determine if they need help cleaning their parking lots. Maybe your local library needs help organizing boxes from a recent food drive. Ask around local businesses to see if they need flyers posted or passed around. These are great opportunities not only for physical exercise and socialization but for practicing good citizenship and selflessness.
Finding an appropriate and fun outdoor activity doesn't have to be a daunting task. The world outside your home or school offers many chances to learn about nature, science, and art while practicing socialization and promoting physical wellness. Put a spin on an old classic or combine a few of these suggestions for new and fresh ideas!