Technology is just fun with computers but also includes screen-free technology activities. The list below contains a variety of low and high-tech activities for middle schoolers. Whether they are interested in Science, Math, Art, or even English, there are ways to implement technology into their lessons. So scroll down to find some creative ideas for bringing more technological learning into your classroom...or your home.
A cool activity is to teach kids how to make GIFs in Photoshop using animation. This is not only fun but a great skill for learning about digital art and using Adobe.
Learn more: The Art of Education
A simple activity, yet important when teaching about circuits. The video teaches how to make an easy circuit, but you can also have students make more complex ones once they understand the basics.
Learn more: Teach Engineering
3. Digital Storytelling Activity
Using technology to tell stories is a great skill for students to learn; especially as things become more technology-centered. Book Creator will help them understand how to tell digital stories that are engaging.
Learn more: Book Creator
A classroom challenge is always fun...and this one is just that! Students will be given different supplies and try to make a working catapult from them. Have them compete to see who can launch the furthest or do target practice.
Learn more: Vivify STEM Education
5. Technology Scavenger Hunt
This activity combines geography with technology. The students will have to use Google Earth to explore different locations based on geographical information like coordinates.
Learn more: Erintegration
This incorporates writing and collaboration. It is a sort of writing a video game. It helps to teach students more about character development and story organization through gameplay.
Learn more: Storium EDU
7. Space Needle Challenge
In this activity, students will need to try and redesign the space needle. Students will work on an engineering design process with guidance from the teacher.
Learn more: STEM in the Middle
Field trips are important in technology so students can learn more about various fields. Discovery Education offers virtual field trips that come with lessons and activities for each. In this one, students will learn more about genomes.
Learn more: Discovery Education
This digital content activity is similar to an escape room. It uses different problem-solving and computer skills to "break out" of the room and win.
Learn more: Sweet Integrations
Unruly Splats is a coding game that gets students moving and coding at the same time. It uses simple codes to teach students the skill through play.
Learn more: Unruly Splats
This is a great learning tool for students who need to improve their typing. Type Racer has students competing in a race through their typing skills.
Learn more: Type Racer
This is a creative STEM activity that is easy to implement. You just need paper, scissors, tape, and a marble. Have students build their own roller coaster and see if the marble makes it through the path - have students adjust based on their observations.
Learn more: Science Buddies
This is a cool coding activity where students learn how to make a 3d functions calculator using coding. It will teach students the basics of coding.
Learn more: Sphero Edu
If you need a science activity or one for a fair, this machine learning is pretty cool. It uses technology to determine mood based on facial expressions.
Learn more: Science Buddies
Video not specified. Please select one to display.
This video teaches students how to make a circuit card. It will even show them how they can get creative and make cute light-up images using circuits.
Learn more: Science Buddies
Video not specified. Please select one to display.
Art and technology now go hand in hand. If you are looking for learning about digital drawing tools then this is a fun activity! Bardot Brush has drawing lessons made for kids! Follow her on Youtube and you will find additional lesson plans.
Learn more: Bardot Brush
Rather than do a book report, add some technology skills to the ELA classroom with a digital book trailer! This site gives you a lesson, as well as some examples to show students.
Learn more: Concord Public Schools
Have kids who love video games? If you are learning about Ancient Egypt, this video game is perfect to add some tech time to learning about history. The game is based on real Egyptian history too!
Learn more: Clarus Victoria
This task is fun and takes minimal supplies. Using some rubber bands and pencils, students will try to build a DaVinci Bridge. Put objects on a tip to see whose holds up!
Learn more: iGame Mom
21. Heat Transfer Ice Cream
This STEM activity is great for the end of the year when things are heating up! You can teach students about heat transfer by having them make ice cream using a few simple ingredients and some hands-on work!
Learn more: From Engineer to Stay at Home Mom
Learn how to make this cool gadget on this site. Archimedes' screw teaches students about simple machinery.
Learn more: Frugal Fun for Boys and Girls
23. Ancient Greek Architecture
Learning about Ancient Greece? Have students work on creating some Greek columns in this stem activity to understand the strength of the architecture.
Learn more: Preschool Powol Packets
Another simple, but cool activity. In this task, students will create a water clock. Students will learn how ancient civilizations engineered these clocks, and some even added an "alarm" and make their own based on drip technology.
Learn more: STEAM-Powered Family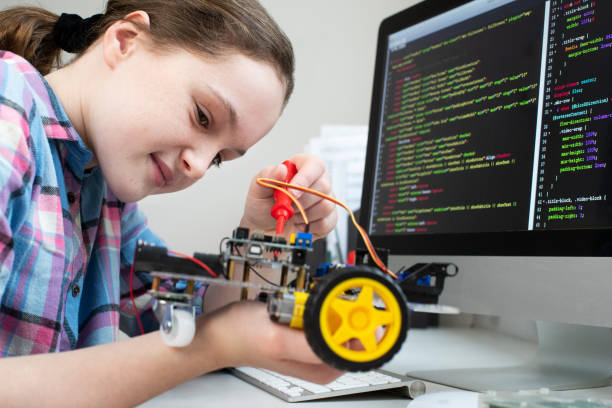 Turns kids into science detectives with this game! It will teach major science concepts using real-life examples and also teaches the basics of engineering.
Learn more: Common Sense Education
Always a fun competition, students will build a structure to try and protect the egg. Have each student drop the egg from specified heights to see whose egg doesn't crack!
Learn more: Buggy and Buddy
Students will add on items to their cars to see if they can improve speed and distance when they race. Students will then compete and observe each different car to determine why some went further than others.
Learn more: STEAM-Powered Family
Students can use it to create timelines, use it as digital notebooks, and more. It is an engaging way for students to express what they have learned through technology and also allowed teachers to give feedback.
Learn more: Sutori
A student-friendly digital whiteboard that is great for storytelling or classroom presentations. Explain Everything is super easy to use and allows students to teach a concept by adding photos, images, video, audio, and drawing tools.
Learn more: Explain Everything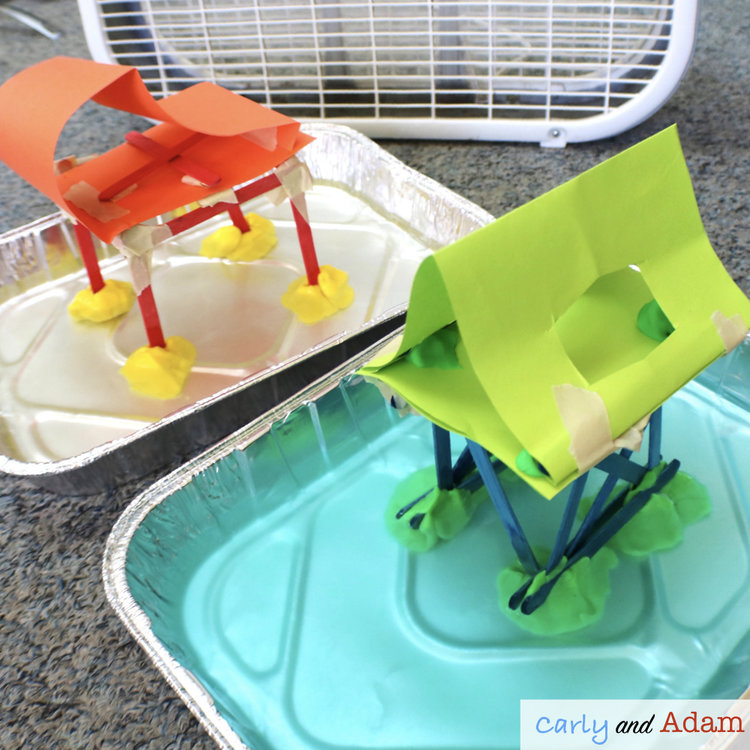 Students will build structures to see if they can withstand a "hurricane". They will each take turns putting their structures in front of a fan.
Learn more: Carly and Adam
In this activity, students will learn about the conservation of momentum by building Newton's Cradle. They will better learn through observation how energy is transferred from one ball to another.
Learn more: Teachers are Terrific
In this project, students will try to create a space lander. Their goal is to build a structure, that when dropped, will hand on its "feet".
Learn more: Vivify STEM