By age five, most children are able to form complex sentences and understand jokes more easily. They may be able to read independently, play group sports, and are eager to share all that they are learning with others.
This series of engaging family board games, messy and colorful crafts, literacy and numeracy activities, and fun physical challenges will help strengthen their growing mental and physical abilities while improving their memory and attention spans.
1. Get Creative With Googly Eyes
Kids will love using googly eyes of various shapes and sizes to create their own unique animals and creatures, making for hours of fun craft time.
Learn more: Mess for Less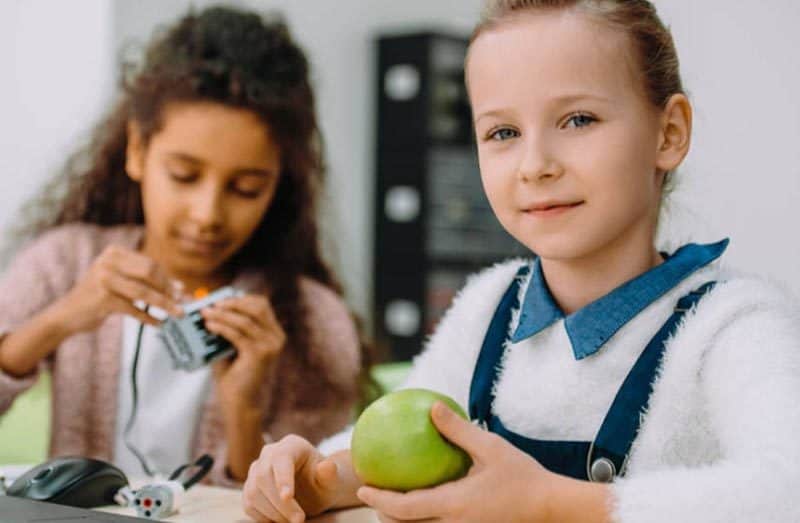 These 4th grade STEM challenges are a great opportunity to develop problem-solving skills.
Learn more: Teaching Expertise
3. Make Your Own Kinetic Sand 
Your young learner will love getting their hands dirty with this glittery and vibrant kinetic sand. After choosing the colors and mixing the ingredients, they are ready for tons of fun creating beautiful 3D art.
Learn more: Crafty Morning
4.  Play a Game of Brain Freeze
This cooperative board game is intended for 2-4 players and combines elements of Guess Who and Mastermind to create a unique game your five-year-old is sure to love. It's also a fun game for expanding attention spans and developing social skills.
5. Play a Game of Bubble Wrap Hopscotch
Kids are sure to love this game of hopscotch made out of bubble wrap. It's a kinesthetic way to develop math skills and a fun indoor physical activity for rainy days.
Learn more: Craftaphile
6. Have Fun with an Egg Decorating Craft
After collecting a variety of loose parts such as gems, straws, buttons in bright colors, or wooden shapes, your five-year-old is sure to have tons of fun decorating their egg pattern mat.
Learn more: Picklebums
7. Play a Classic Game of Scrabble Junior 
Like the adult version, this junior version of Scrabble builds familiarity with the alphabet, allows for plenty of practice forming sentences, and develops reading, writing, and reasoning skills.
Learn more: The Spruce Crafts
8. Try a Creative Matching Game
What better way to develop basic math skills than with some cookie fun? This is a great, hands-on activity for learning about 2D shapes. It is also a wonderful way to develop analytical thinking skills as learners are challenged to match each shape with its proper cookie piece.
Learn more: Teaching Mama
9. Play an Alphabet Phonics Hunt Game
After placing each letter on an object in your house which begins with the corresponding letter sound, invite your preschooler to go on an exploratory phonics hunt. This is a terrific way to develop attention skills while strengthening spatial memory skills.
Learn more: Meaningful Mama
10. Play an Activity-Based Game of Animal Charades
Designed with colorful animal art, this simple game of charades is a fun way to incorporate physical activity into your child's day while letting their imaginations run wild!
Learn more: Buggy and Buddy
11. Play An Age Appropriate Board Game 
Monopoly Junior is an iconic and award-winning board game for good reason. Like the adult version, this junior version is ideal for 2-4 players and incorporates a kid-friendly game board with places such as the Zoo and Ice Cream Parlour. It's an engaging way to teach basic math skills such as counting, organizing, and spending their earnings.
Learn more: Hasbro Shop
12. Play a Balancing Game
Five-year-olds will love walking on lines backward, straight, zig-zag or hopping. This simple outdoor game is also a great way to build motor coordination and balance skills while giving preschoolers a chance to come up with their own creative movements.
Learn more: Kinder Care
13. Play a Classic Card Game
Old Maid is an engaging game with simple rules that is excellent for building social development skills such as sharing, taking turns, and cooperative play.
Learn more: Kidspot
14. Bubble Wrap Body Slam
After wrapping your kids in bubble wrap, have them use their bodies to create art against a wall covered with a canvas. This is also a perfect game for testing their physical development and developing color knowledge.
Learn more: The Chaos and the Clutter
15. Have Fun With a Verbal Intelligence Game
Why not combine the fun of a treasure hunt with sight words? Your preschooler is sure to love hunting for the sight words hidden inside their rice-filled sensory bag. A great extension activity is to have them spell, write and repeat each word as they find it.
Learn more: Hands On As We Grow
16. Play an Educational Online Game
National Geographic has a whole host of educational online games to choose from. This leaf identification game is a creative way to incorporate the natural world into your science education.
Learn more: National Geographic Kids
17. Develop Reading and Writing Skills With Sight Words
Why not print out these core 100 sight words and practice creative ways to memorize them such as painting, looking for them in a book, or spelling them out with playdough? There's no better way to help your young learner develop the necessary reading and writing skills they will need for Kindergarten.
Learn more: Teaching Expertise
18. Number Bonds to 10 Egg Game
19. Cutting Practice With a Princess Doll 
Your young learner will get plenty of fine motor practice cutting and brushing this adorable doll's hair.
Learn more: Lalymom
20. Get Busy with a STEM Activity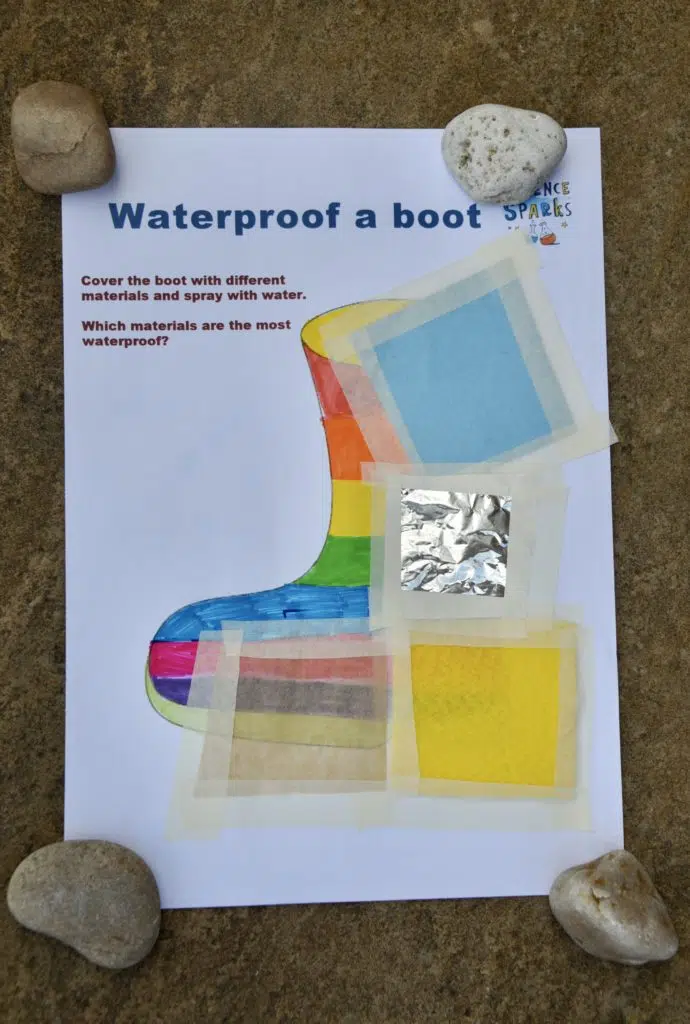 This science investigation challenges learners to waterproof a boot. After coloring in the sheet, you can cover it with different materials and then spray each with water to discover which ones are actually waterproof.
Learn more: Science Sparks
21. Make a Bubble Wrap Salt Dough Heart Craft
This creative craft combines a bubble wrap texture with salt dough to create a beautiful heart decoration, gift, or keepsake.
Learn more: Red Ted Art
22. Sharpen Math Skills with an Egg Carton Flower Game
This fun matching game requires young learners to solve a series of additional problems and then find the flowers with the matching answer.
Learn more: Sparkling Buds
This fun outdoor game requires only a few plastic buckets that can be played with beanballs or bouncy balls. Every time a player gets a ball into a bucket, they get to take that bucket away. The first player with no buckets wins the game.
Learn more: Play at Home Mom LLC
24. Learn About Color Mixing 
This color mixing activity is an excellent way to learn about color theory and primary and secondary colors while giving learners an opportunity to create their own unique color mixtures.
Learn more: No Time for Flashcards
25. Make a Printable Five Senses Book
Students can assemble this predictable sight word book themselves, motivating them to read, write and learn about the world through their senses.
Learn more: Still Playing School