Skittles are not just brightly colored candy for people to enjoy. There are many versatile and educational activities parents and teachers can use skittles for.
From preschool up to high school, there are a variety of games that will intrigue your child or student. One of the best aspects is that skittles can be found in most stores and are cheap to buy. Take a look below for a few ideas about how to use skittles!
Preschool Games with Skittles
1. One Minute Color Sorting
Sorting is a vital skill that is taught in preschool as it supports color recognition. Your young learner might not even realize they are learning with this skittle game. Having the child identify the color of the skittle is beneficial as well.  There are so many colors to learn!
Learn More: Learn As You Play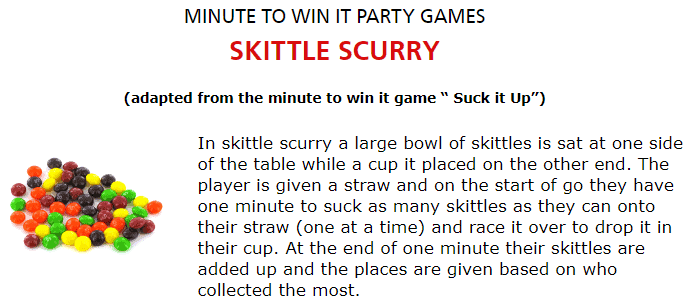 This game is sure to create some hilarious memories for all of the participants! Using just a straw, a bowl, a cup, and some skittles, kids (or adults!) can race against the clock, or each other, to transfer as many skittles as possible from one place to the other.
Learn More: Queen Of Theme Party Games
Add some color to your next science experiment by including a handful of skittles. Prompt your student to make predictions and evaluate the results of the experiment before and after they add warm water to the circle of skittles. You can even make the skittles into a pattern.
Learn More: Toucan Box
Your next math class will be more fun when you add skittles as manipulatives! Your students will learn about patterns with these pattern cards and make decisions about which color skittle will come next in the sequence. This activity will be sweet!
Learn More: Math Geek Mama
5. Color Density Experiment
This density experiment is perfect for your next science lesson as it is colorful, bright, and educational. Your students can also learn about how to use pipettes as they work with layering the different colors to really see the different densities stand out.
Learn More: Gift Of Curiosity
Elementary School Games with Skittles
Your students will have a great time with this game as they roll, count, and cover a certain amount of rainbow spaces. Your students will also learn about color and number recognition as they work through this game. It can be a whole lesson or part of a center.
7. Skittles Art Challenge
Simple silicone molds and a microwave are required to make this art challenge a success! You can make lollipop art with different colored skittles melted, mixed, and poured into these molds. You can use any shape molds that your students or children like.
Learn More: Gage Olin
8. Counting With Skittles
Sorting and counting are vital skills that are taught in preschool and elementary school. Help your students have fun with these colorful math manipulatives that are sure to add some sweetness to this activity. Using candy will engage the students that much more.
Learn More: Math Geek Mama
Make place value come to life by giving students control over how many skittles will go in each column. They can work on writing the full form of the number on the next page. They will be excited to work with the skittles throughout your place value unit.
Learn More: Math Geek Mama
Using skittles to assist with your graphing lessons will give students a visual representation of more, less, larger, and smaller. You can follow up this activity with questions about how many more skittles one color is over another. You can use this activity in a variety of ways.
Learn More: Little Zizzers
Middle School Games with Skittles
All this fun party game requires is a bowl, skittles, and a pair of dice. Players will take turns chewing (or not chewing!) the skittles depending on which numbers they roll. Some players will have a mouth full of skittles before they get to chew even once!
Learn More: DVO
Using these POP IT boards, the children will take turns trying to score on each other's boards winning the number of points on each row if their skittle lands on it! This game will definitely send some skittles flying in every direction.
Learn More: Get Your Holiday On
Having your students have a visual representation of numbers using skittles is a fun way to help them add single or double-digit numbers together.
Learn More: Little Zizzers
14. Don't Eat the Skittles!
This game is an exercise in self-control for your young learners. When they reach into the bowl or bag of skittles and pick 2 different colored ones, they can put them in their mouth but not chew them! They can only chew them if they are the same color.
Learn More: The Game Gal
Self-regulation is a buzzword in the educational world nowadays. Teach your students about different emotions, how they look and how they can recognize these emotions when other people express them. They can practice making these faces as they play the game.
Learn More: Rad At Home
High School Games with Skittles
sThe first day of high school or the first day of a new semester can be nerve-wracking for some students. Break the ice by having the students answer the specific questions that are assigned to the skittles color they chose. This game will allow everyone to get introduced!
Learn More: The Sparrow's Home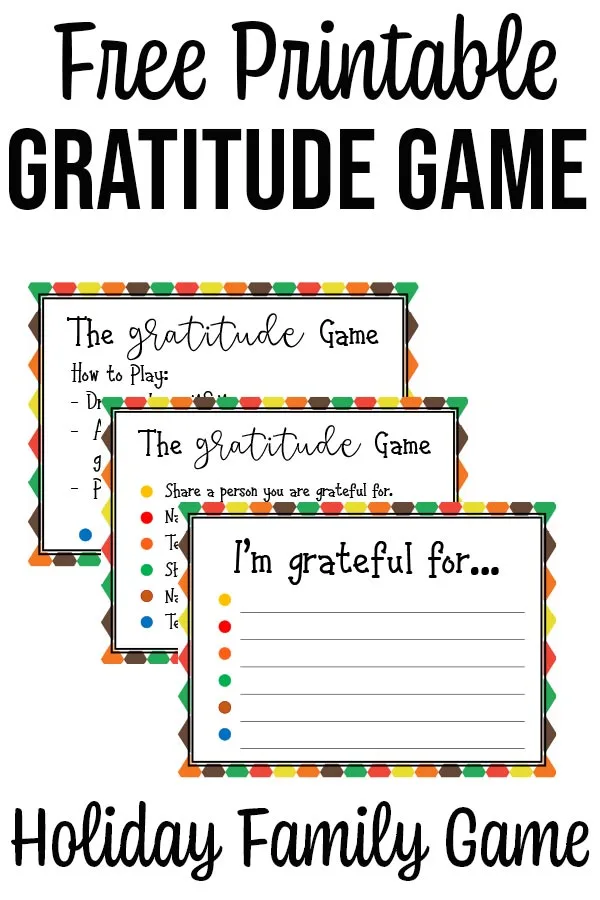 This skittles game will get your kids thinking about who and what they are grateful for. This activity would be excellent to do at any time but would be especially impactful near the holiday season. Each skittle color has to be a different type of category to be thankful for.
Learn More: Darcy And Brian
Capture the essence of icon images with skittles. Allowing your students to pick their favorite images, such as a character or logo, for example, will customize and make their work unique. This game is based on a style of art called dot work.
Learn More: Behance
Help your students feel more in control of their emotions with this skittles game. Having them share their feelings in a safe space will create a culture of respect and family values in the classroom. You will learn a lot more about them.
Learn More: Hope 4 Hurting Kids