Gardening can be a gratifying experience for people of all ages. I think this is due to a combination of being outdoors in the sunshine and the lovely sensory experience of playing with handfuls of soil. These activities can also provide opportunities for learning about plant science and what makes plants so awesome!
Here are 17 of my favorite gardening activities that are great for learning and family bonding time!
1. Sensory Garden For Pretend Play
Pretend play can be important for your kid's creativity. This mini sensory garden can help facilitate this. The textures of the soil, rocks, and plants can create a more engaging environment for your kids and their toy figurines to play in.
Learn More: Frugal Fun 4 Boys And Girls
2. Regrow Celery
Celery can be easily regrown at home! Your kids can put the base of a celery stalk on a plate of water and watch the leaves start to sprout within a week. Eventually, it will need to be transplanted into soil.
Learn More: Housing a Forest
3. Grow Carrot Tops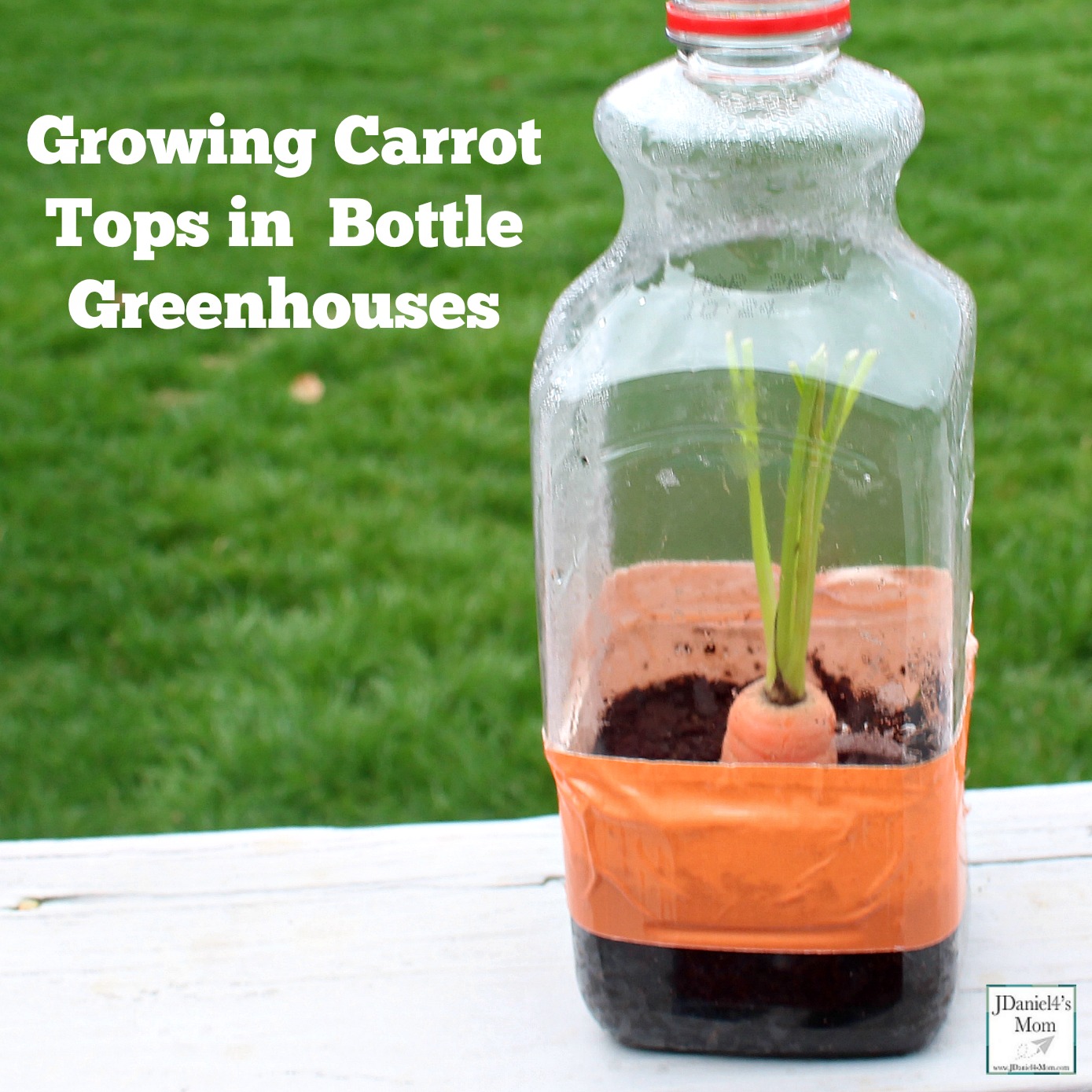 All you need is a juice bottle, scissors, soil, and a carrot top to make this homemade greenhouse. While this won't regrow a whole carrot, the tops will grow some beautiful leaves and make an awesome houseplant.
Learn More: JDaniel4's Mom
4. Tin Can Flower Garden
Need some cute garden planter ideas? You could make planters out of tin cans. You could even paint the cans with your kids to make them extra special! I suggest using chalk paint and a sealant to prevent color chipping.
Learn More: I Should Be Mopping The Floor
5. Self-Watering Pot
Building self-watering pots can be quite a clever garden activity. You can cut a bottle in half, poke a hole through the bottle cap, and then tie a piece of yarn through the hole. Your kids can help with arranging the soil, seeds, and water.
Learn More: Seattle Sundries
6. Grass Sponge Houses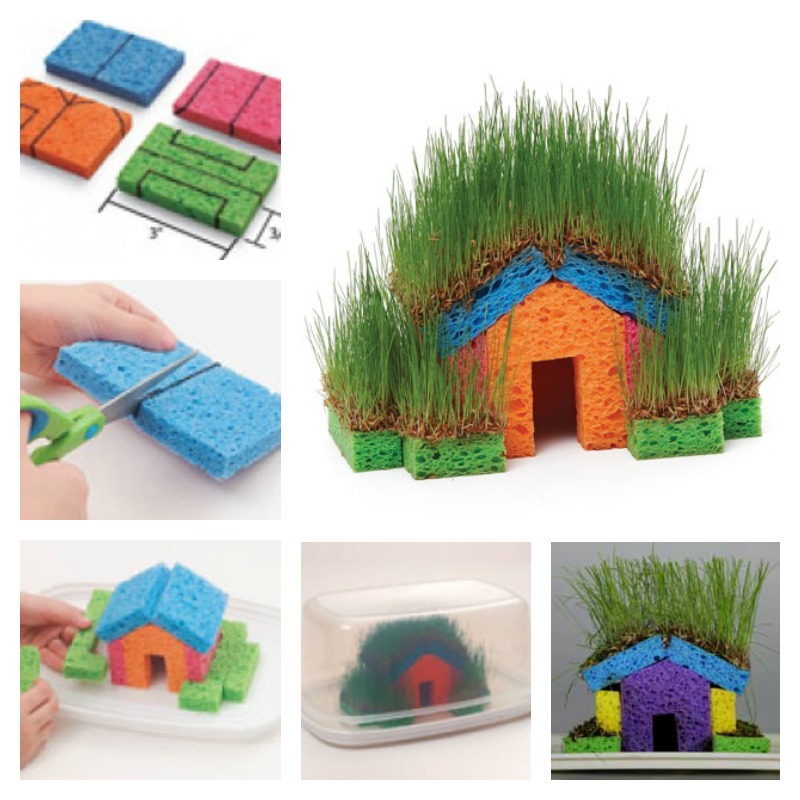 Check out this fun plant grown out of sponges! Your kids can build their own sponge house, spray it with water, and then sprinkle grass seeds atop it. The house will need to be covered with a container while growing to keep the environment moist and warm.
Learn More: Creativities
7. Track Plant Growth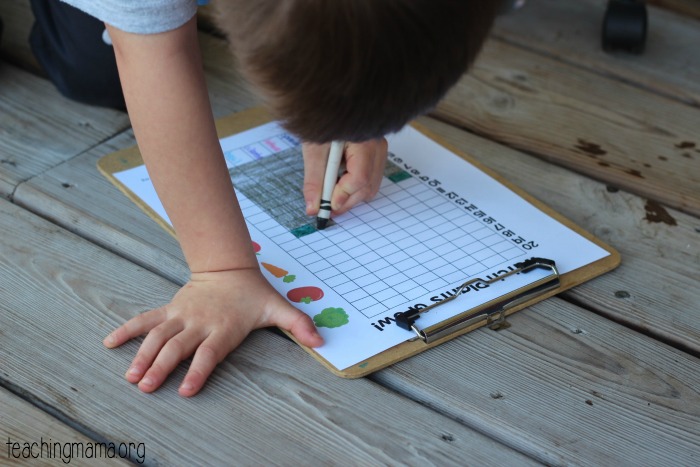 Tracking plant growth can be a great educational garden activity. You can print off free tracking sheets at the link below and your kids can mark whether their plants have grown on a daily basis.
Learn More: Teaching Mama
8. Parts of a Flower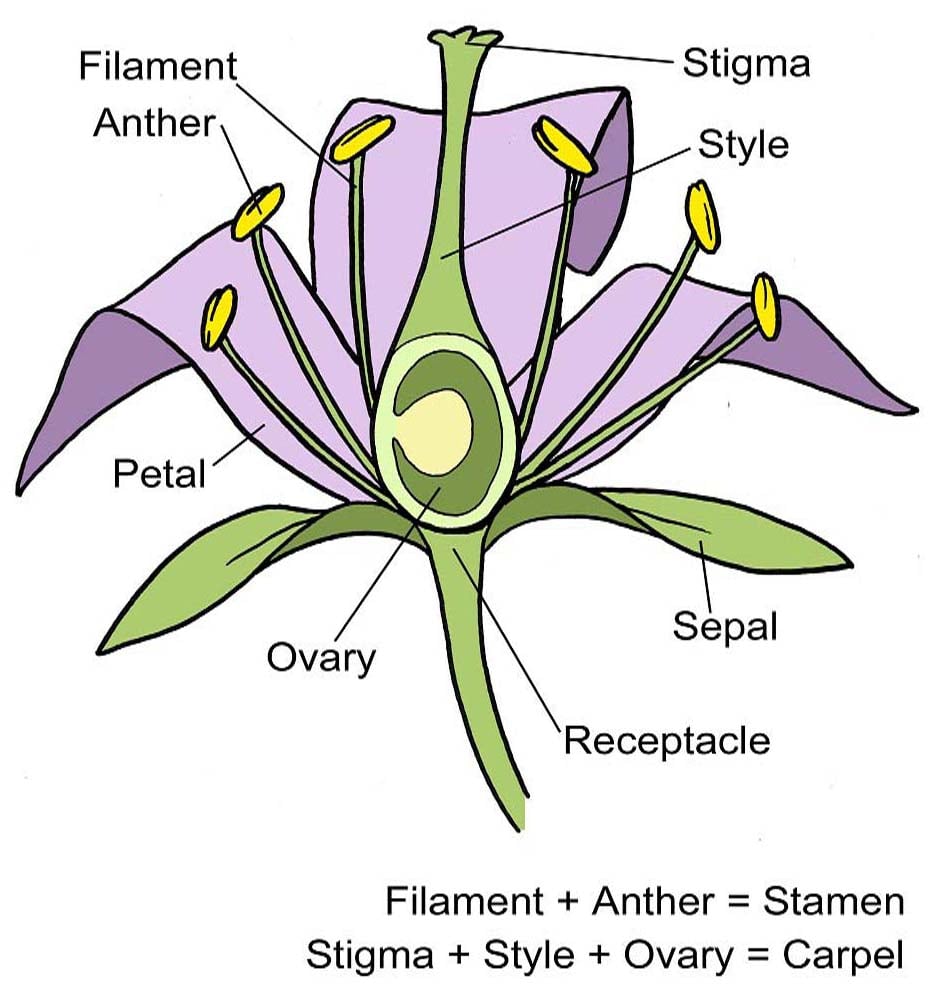 Learning the parts of a flower is a good garden-themed lesson that combines science and art! You can have your kids search for flowers, followed by drawing and labeling the relevant parts.
Learn More: School Gardening
9. How Does a Leaf Breathe?
This outdoor activity can help demonstrate how plants breathe through cellular respiration. You can place a leaf in a bowl of water, wait a few hours, and watch the oxygen bubble to the surface. Make sure not to collect fallen or dead leaves do this experiment.
Learn More: KC EDventures
10. Garden Sundial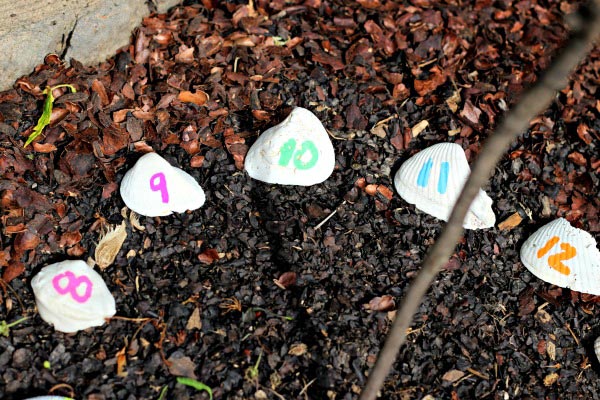 Here is a fun garden idea that incorporates both science and history. Sundials are the oldest time-telling instrument. You can create one with your kids using a stick, sea shells, and some color to mark the shells.
Learn More: KC EDventures
11. Orange Bird Feeder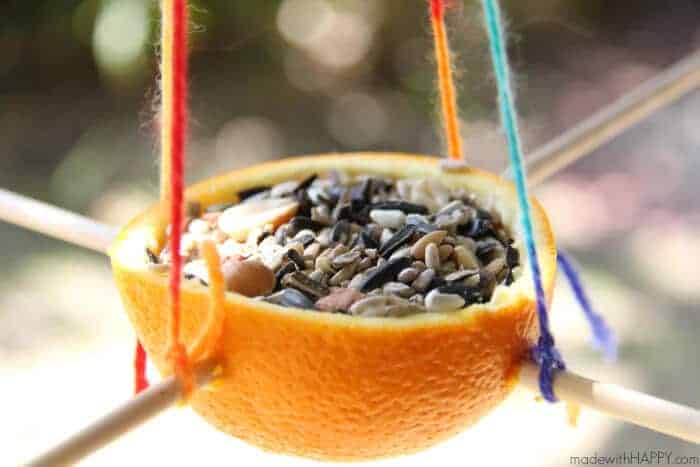 Turns out that birds are attracted to citrus! So, if you want your garden flocking with birds, you could try making this orange-based bird feeder. It's so easy to make, even your kids can craft it using an orange, dowel, bird seed, and yarn.
Learn More: Made With Happy
12. Recyclable Bird Feeder
This easy-to-make bird feeder can be made out of recycled plastic bottles and small branches. You can poke some holes into the bottle to place in branches for birds to perch on. Then, you can have your kids help fill the bottle with seeds and find a spot in the garden to hang it up!
Learn More: The Relaxed Homeschool
13. DIY Watering Can
Watering cans are a garden basic. Your kids can make their very own cute watering cans out of recycled milk jugs. After you help them poke holes through the lid, they could decorate their cans using various stickers and colors!
Learn More: Kindergardening
14. Handprint Garden Markers
These homemade garden markers make great additions to your backyard. They are made using craft sticks, craft foam, hot glue, and some coloring materials. You can watch your kid's creative spark as they try to create markers that resemble vegetables.
Learn More: Reading Confetti
15. Bottle Cap Garden Art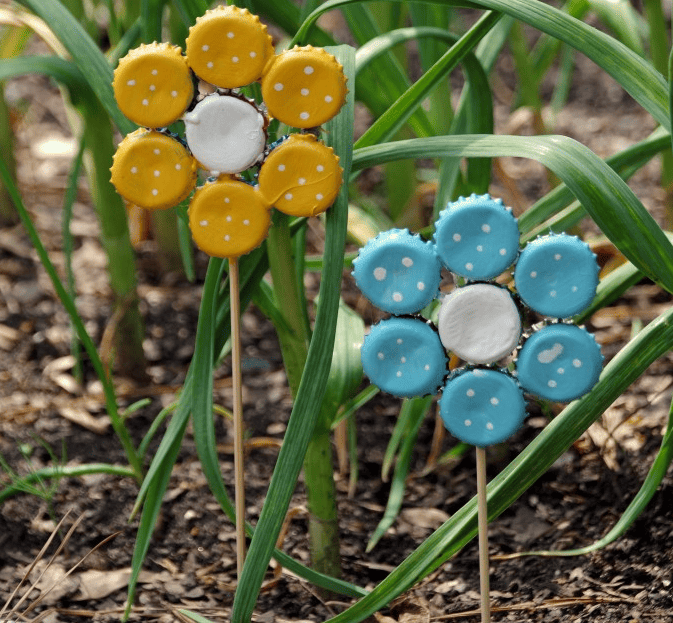 Consider collecting bottle caps for this eco-friendly garden activity! Your kids can paint and arrange the bottle caps into a flower, add a skewer stem, and hot glue it all together. These make cute decorations to stick around your garden bed.
Learn More: Suburbia Unwrapped
16. Bird Bath Fairy Garden
Working in a big garden can be overwhelming. These dainty fairy gardens are a nice alternative. If you don't have a suitable flower pot to make this, you could also use a bird bath! Add soil, plants, moss, pebbles, and different fairyland trinkets to complete it.
Learn More: See Vanessa Craft
17. Read Secrets of the Garden
On a beautiful day, you could try reading this children's book outside. It is about Alice's garden adventures; exploring plant growth, insects, and animals in her very own backyard! It also provides some great science information- making it a great educational resource.
Learn More: Amazon