Humans emerged about 2 million years ago, whereas the Earth was formed about 4.6 billion years ago. This means that humans make up a short period of Earth's history. The Earth has progressed through different biodiversity, climate, and geographical distribution. The geologic time scale is a timeline of the key events that have been part of the Earth's transformation. Here are 14 activities that can demonstrate to your middle school students how fascinating the geologic time scale can be!
1. Geologic Time Scale – Bundle Set
This can be a helpful resource to teach your students about Earth's history from the Precambrian time to the Cenozoic era. They can learn a lot with this set of worksheets and timelines including; relative and radioactive dating, the fossil record, mass extinction events, and more.
Learn More: Amy Brown Science
2. Geologic Time Scale Hands-On Activity
This geologic time scale activity involves creating a toilet paper or machine tape timeline of the major events throughout Earth's history. This activity can help you visually emphasize the length of the geologic record.
Learn More: JayZee
3. Dinosaur Timeline
We can get more specific with the geologic timeline by breaking it down into a specific era; the Mesozoic era. This is the era that dinosaur fossils have been traced back to. Students can create their own timelines by adding their own facts and drawings.
Learn More: My Dinosaurs
4. Diorama of a Geologic Time Period
Building dioramas can be an awesome, hands-on activity that can teach your students about the different climates, terrains, and biodiversity that existed during specific geological periods. All they need is a shoebox and construction materials to model their mini-exhibition.
Learn More: Education
5. Explore EarthViewer
Exploring this online and interactive classroom resource can be an amazing learning experience for your students. It allows students to observe the geography, climate, biodiversity, and atmosphere of the different geological periods.
Learn More: BioInteractive
6. Finding the Crater
In this activity, your students will be given 10 possible sites for the location of the asteroid impact that caused the mass extinction K-Pg event. Using their knowledge about Earth science provided in the presentation, they can try and determine the impact site.
Learn More: BioInteractive
7. Florissant Formation Sandwich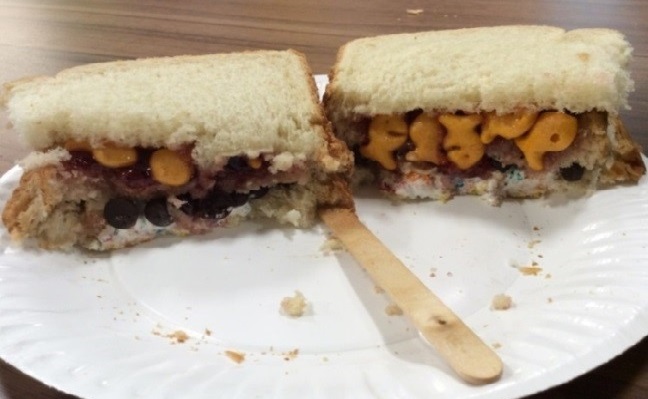 Your students can make their very own sandwich model of the Florissant Formation. After completing the sandwiches, you can discuss the different layers of the formation, relative rock dating, and how certain layers are related to specific geologic events.
Learn More: National Park Service
8. Fossil Sequencing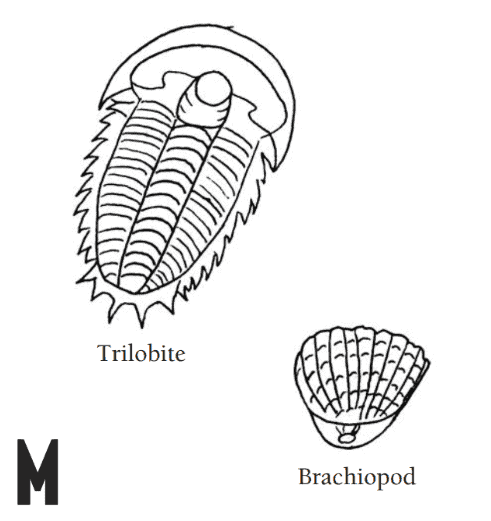 When newer rock layers form, they will have a mix of fossils from the previous layer and some from new species. This follows the Law of Superposition. Your students can use this knowledge to arrange the fossil cards in the correct sequence.
Learn More: Middle School Science Blog
9. Stratigraphy Correlation
Stratigraphy is the study of how the position of rock strata relates to geological time. Using the principles of stratigraphy and the Law of Superposition, your students can answer assessment questions about the different rock layers and correlate between rock units.
Learn More: Math Science Nucleus
10. Crayon Rock Cycle
Rock dating forms a large part of understanding the geologic time scale and events. So, an earth sciences lesson on the rock cycle can be valuable for your students. You can try this science experiment of modeling the rock cycle using crayons!
Learn More: Science Buddies
11. Trackway Detective
Learning about the fossil record and the interesting animals that have existed throughout geologic history is probably my favorite part of geologic time-scale lessons. Your students can imagine being trackway detectives with this pre-made worksheet to understand what dinosaur footprint tracks say about dinosaur activity.
Learn More: AMNH
12. Paper Models of Prehistoric Animals
Using templates from the link below, your students can create paper models of animals from the Paleozoic and Mesozoic eras. Fossils don't tell us the color of animals, so they can choose whatever colors they want when completing this task.
Learn More: USGS
13. Crinoid Models
Here's another fun art project your students can make! Crinoids are marine organisms that date back to the Ordovician period in the Paleozoic era. Your students can make a model of these interesting creatures using pipe cleaners, Cheerios, felt, and feathers.
Learn More: USGS
14. Watch "A Brief History of Geologic Time"
Videos are an awesome, no-prep classroom resource. This video provides a brief overview of geologic time, discussing Earth's history by eons and the eras of the Phanerozoic Eon. It also gives a concise lesson on the history of stratigraphy.
Learn More: PBS Eons