Diving into the world of geometry doesn't have to be a daunting task for students. In fact, it can be downright fun! With these 20 geometric transformation activities, you can bring an element of playfulness to the classroom while ensuring a thorough comprehension of geometric concepts.
1. Transformation Twister
It's time to get physical! Have your students place cut-out shapes on a twister mat before rotating, translating, or reflecting the shapes based on the spinner's command. This is an excellent spin on the classic game of Twister that incorporates physical activity with the principles of geometric transformation.
Learn More: Game On Family
2. Mapping Metropolis
Let's build a city! Using grid paper, students must design their own cityscape by translating, rotating, and reflecting on various buildings and structures.
Learn More: Teachers Pay Teachers
3. Animated Transformations
Bring shapes to life with a creative online solution. Using animation software, your learners can animate shapes to move, rotate, and reflect; bringing the concept of transformation to life in an exciting and modern context.
Learn More: CREATE Education
4. Tessellation Creation
How about an arty pursuit to highlight the properties of geometry transformation? You can explore translation, rotation, and reflection by having your students create their own colorful tessellations.
Learn More: STEM Activities For Kids
5. Flip, Slide, Turn Race
On your marks, get set, and transform! Learners will love this competitive activity during which they must correctly perform geometric transformations to advance in a race.
Learn More: Twinkl
6. Interactive Whiteboard Transformation
Using interactive whiteboards, have your pupils conduct and visualize various geometric transformations in real-time. Using virtual manipulation is not only fun but will also allow them to bring the rather abstract concept of transformation to life in an easy-to-understand way!
Learn More: New Visions
7. Shape Shifters' Diary
Geometry transformation is all about expression; much like all the other concepts covered in math class! This idea is both personal and insightful as it helps your students connect geometry to everyday life. Motivate your learners to maintain a diary; recording their day-to-day observations of geometric transformations in the world around them.
Learn More: Runde's Room
8. Transformation Theatre
Calling all drama lovers because it's showtime! In this role-play activity, students must act out various geometric transformations; using props and costumes for dramatic effect.
Learn More: YouTube
9. Geometric Gymnastics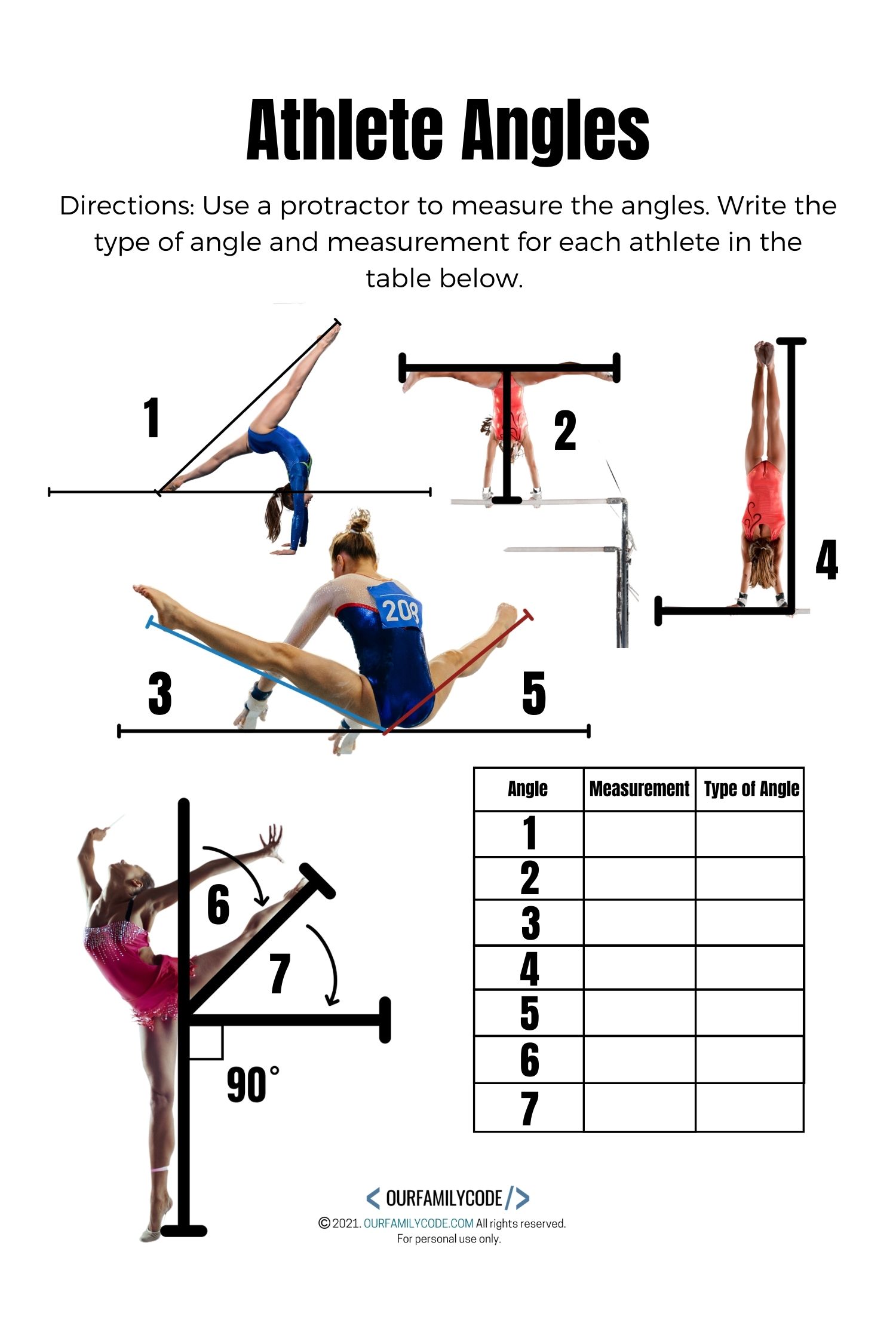 Ready for a brain-twisting workout? Tie geometric transformations to gymnastics with a fun and simple worksheet. Learners can explore rotations, translations, and reflections by explaining the movements of the animals on the sheet.
Learn More: Our Family Code
10. Transformation Art Project
Art utensils and grid paper at the ready! Help your learners create artwork using geometric transformations to explore the relationship between math and visual art.
Learn More: Pperfect Squares
11. Mirror Maze
In this thrilling activity, students are exposed to the concept of reflection by observing the changes in an object's image when moved around.
Learn More: Metro Kids
12. Puzzle Slide-a-thon
Get ready for a game of wit and strategy! This puzzle challenge can be solved by moving puzzle pieces using the power of translation transformation. What makes it challenging you ask? Learning about shape movements while trying to beat the puzzle!
Learn More: WikiHow
13. 3D Symmetry Sculptors
Creating 3D models of symmetrical objects offers a tactile way of learning about reflection and rotational symmetry. Simply prepare assorted cardstock colors and help your learners get folding!
Learn More: Art With Mrs. Nguyen
14. Track Translations
Fire up your engines! This activity invites students to plot points on a grid before translating them to form a whirling track for a toy car.
Learn More: She Knows
15. Rotational Relays
Let the race begin! This team activity involves rotating shapes in a relay format. It's all about speed, strategy, and of course, learning about rotation transformation.
Learn More: YouTube
16. Geometric Graffiti
Welcome to geometry street! Here, students will use geometric transformations to create street-art-style drawings. A mural of translation, rotation, and reflection will be brought to life- what a sight!
Learn More: Pinterest
17. Cartoon Chronicles
Dive into a cartoon universe with a fun doodle pursuit! Learners can draw their favorite cartoon characters and then apply various transformations to alter them.
Learn More: YouTube
18. Nature's Symmetry Sketch
Are you ready to enjoy an outdoor art class? Have your learners sketch natural objects with rotational symmetry like flowers or snowflakes; connecting geometry with the beauty of nature.
Learn More: Math Curious
19. Transformation Scavenger Hunt
Get ready for a geometric adventure by conducting a scavenger hunt where your students hunt down objects depicting specific transformations in the school environment.
Learn More: Scavenger Hunt
20. Designs of Dilation
Create, scale, repeat! In this activity, students will create designs using dilation transformation. Through this exciting feat, they'll be able to witness firsthand how changing scale affects the size of shapes without altering their basic configuration.
Learn More: Dribbble