In our ever-changing world of technology, it is imperative that we keep up utilizing a variety of educational resources that match what is both in and outside of school. Since virtual learning in the era of Covid, Google Classroom has boomed and taken off as a useful, practical, and engaging tool to help organize, captivate, and teach. Whether you utilize this powerful tool to run your whole classroom, or you only use pieces of it, you'll definitely benefit from this platform.
1. American Museum of Natural History
Help teach using the resources available from the American Museum of Natural History. With the simple click of the "Share to Classroom" button, your classes will be instantly connected to a variety of articles and other resources.
Learn more: American Museum of Natural History
This innovative program works seamlessly with rosters in Google Classroom and helps reinforce positive behavior by making it like a game. It is also said to be a creative approach to motivation.
Learn more: Classcraft
Computer science has never been easier with this simple integration! It boasts all the components your school needs to host successful computer science programs.
Learn more: CodeHS
Have a unit of study on data coming up soon? This program integrates easily with Google Classroom and helps make the idea of data and statistics more digestible. Show them that data can be fun and easy to learn.
Learn more: DataClassroom
With the power of language at your fingertips, this second language program is perfect for students learning how to speak another language. This digital tool is one of many online tools that work well for middle school.
Learn more: Duolingo
It has never been easier to gather information using Google Classroom. With the whole Google Suite of digital tools available, gathering data, information, opinions, and sign-ups has been streamlined for not just online learning, but in person as well.
Learn more: Google Forms
Students can access Google Slides from their Google Classroom platform to complete homework assignments, study review, and more once they are uploaded into the classroom. Students can also create slides that you can edit/revise!
Learn more: Google Slides
If your board space is taken up by lists, calendars, and anchor charts or you are controlling a remote-learning class then Jamboard is the perfect collaboration tool! It will help get students engaged and working together to create a display of ideas and thoughts.
Learn more: Jamboard
Flipgrid is another amazing collaboration digital resource that connects with Google Classroom flawlessly to allow for more interactive lessons. Middle School kids will absolutely LOVE creating a Flipgrid and then sharing it with the rest of their peers.
Learn more: Flipgrid
While most middle school students should be able to read fluently on grade level, the reality is that this is not always the case. When students need remediation, Fluency Tutor is incredibly helpful at allowing them to record and hear themselves practicing reading fluently.
Learn more: Fluency Tutor
This app is another app that works beautifully with Google Classroom to help students with digital collaboration and practice interactive learning. Students can create Padlets, or one can be created by the instructor to start a discussion, invoke thought, or reveal background knowledge.
Learn more: Padlet
Make attendance a breeze by having students answer a morning question each day and this will have them doing the work while you take care of more important business: relationship building. It doesn't have to be anything deep, but get them responding and ready for the day while attendance takes itself.
Learn more: Rainbow Sky Creations
Do you want to do a quick exit ticket, learning check, or other assessment? Use Google forms in this way to gather instant feedback on what your tweens have learned in the unit or lesson.
Learn more: Super Schoolhouse
14. Google Classroom App for Evidence
Because Google works well within schools and is also incredibly accessible to students and families outside of the classroom, using the classroom app to submit homework and to take photos as evidence of work or understanding is another exceptional way to utilize Google Classroom's many resources in a practical way.
Learn more: Rainbow Sky Creations
15. Celebrate Great Digital Work
Putting stickers on kids' work seems to always excite them. Whether they are in 2nd grade or 7th grade, stickering work is definitely still a thing! They LOVE it and they will love it even more after they've submitted a digital assignment in Google Classroom and you slap a digital sticker on that too!
Learn more: A Love of Teaching
16. Google Slides Turned Interactive Notebooks
Spiral notebooks are becoming a thing of the past now that the digital age is steadily taking over. Whether students have blended learning, in-person learning, or completely virtual, this idea helps keep kids organized! Plus, it helps save trees!
Learn more: Student Savvy
Google Classroom is the perfect place for flashcards! Create test reviews and vocabulary flashcards and put them into Google Classroom to help students have easy access to resources at home and away from the classroom.
Learn more: The Techie Teacher
Have students use Google Draw within Google Classroom in order to learn more than they traditionally would by just inserting a quick image they stole from the internet. Whether they are creating a slideshow, a report, or another assignment, teaching them this popular tool will unleash a new skill.
Learn more: Two Boys and a Dad
Ask any kid about Kahoot and they'll rave for hours. Teens and tweens love a good challenge, and adding Kahoot to your Google Classroom will offer that perfect amount of competition to keep kids engaged in whatever topic you're teaching. You can even use it outside of the classroom, maybe over a break as check-in or relationship-building activity!
Learn more: Ditch That Textbook
Another game-style activity is an escape room. Middle school students will enjoy working through digital escape rooms that you assign in Google Classroom. These would work well to turn the focus of learning from a "lesson" to more of a "game," or for a class party!
Learn more: Karly's PD Resources
Google Classroom is the perfect place to integrate all of those other Google tools, including slides where you can now teach kids to roll dice for math games and other practice with little to no noise!
Learn more: Alice Keeler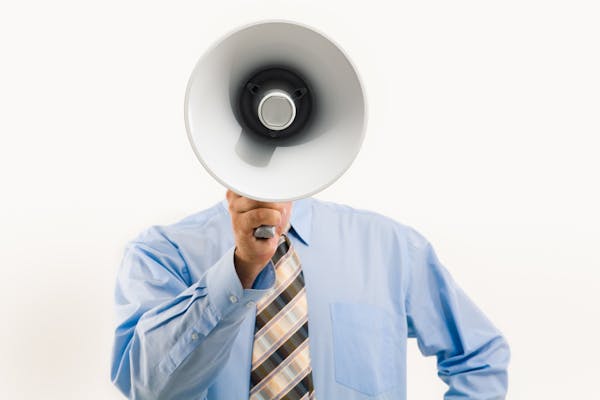 The last and most important thing you can use Google Classroom for with your middle school students is the all-important tool of communication. Whether you are communicating with students, parents, or both, Google Classroom offers the perfect platform and feed to get the word out about important information.
Learn more: Alice Keeler