Get ready to take graphing quadratic functions to the next level with 14 interactive activities! Designed to engage and inspire high school math learners, these hands-on experiences will transform the way they understand and visualize quadratic graphs- making graphing a breeze! From artistic creations to collaborative challenges, we've got something to suit each and every one of your learners. Follow along as we outline a few ideas!
1. Quadratic Masterpieces
Artistic learners will have a ball as they get the opportunity to create quadratic masterpieces on canvas. Using vibrant colors to bring equations to life, watch as they carefully plot points and curve lines to reveal stunning graphs that merge the worlds of math and art.
Learn More: Bare Walls
2. Quadratic Scavenger Hunt
This one's for all the adventure lovers in your math classroom! Convert your classroom into a playground for a thrilling quadratic scavenger hunt. Students will need to decipher clues and hunt for hidden quadratic graphs. Each discovery will lead them closer to solving the puzzle and unraveling the secret message.
Learn More: Teachers Pay Teachers
3. Quadratic Fashion Show
Step into the glamorous world of quadratic fashion as students design and strut their stuff on the runway; showcasing outfits inspired by quadratic equations. From elegant parabola patterns to bold vertex-inspired ensembles, you'll love seeing the creative ways in which your students bring math to the runway!
Learn More: Red Bubble
4. Quadratic Battleship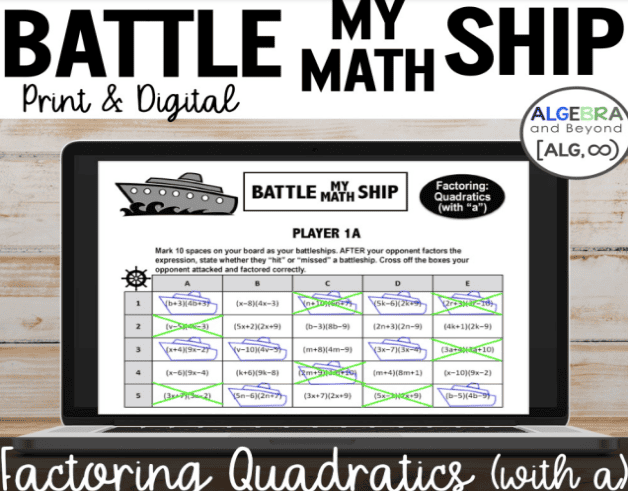 Prepare for an epic battle on the coordinate grid with a game of quadratic battleship! In this strategic game, students will engage in head-to-head competition as they tactically plot their quadratic graphs. The goal is to sink their opponents' equations by accurately identifying the vertex, axis of symmetry, and other key features.
Learn More: Teachers Pay Teachers
5. Quadratic Relay Race
Get those legs pumping and hearts racing with a quadratic relay race. Teams of learners will need to sprint to different stations as they graph quadratic functions with precision and speed.
Learn More: Teachers Pay Teachers
6. Quadratic Puzzle Challenge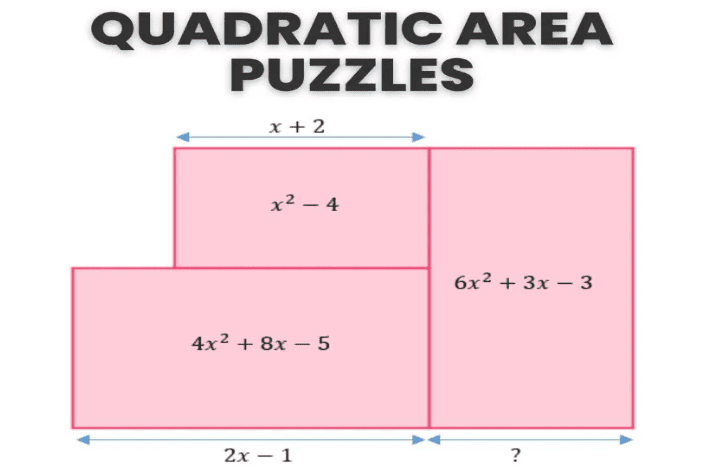 Who said puzzles can't be used in the math classroom? Challenge your learners to piece together fragments of quadratic graphs; using their knowledge of vertex, roots, and other properties to create a complete picture. The race to solve the puzzle will require collaboration, critical thinking, and a keen eye for detail.
Learn More: Math Equals Love
7. Quadratic Relay Drawing
Prompt your learners to collaborate on a quadratic relay project. Working together, teams will need to add their artistic touch to a growing quadratic graph; passing the pencil from one teammate to the next. The result? A stunning masterpiece that showcases their combined graphing skills and creativity!
Learn More: Edutopia
8. Quadratic Story Problems
This activity is perfect for assessing learner understanding at the end of your quadratic functions unit. Expose your students to story problems that require them to graph and interpret quadratic functions. Examples of which may be: calculating maximum heights or finding optimal dimensions.
Learn More: Open Text BC
9. Quadratic Technology Exploration
Embrace the power of technology as students explore interactive graphing tools, software, or online platforms. From dynamic visualizations to instant feedback, these digital resources will enhance their understanding of quadratic graphs and allow them to experiment with different parameters and transformations.
Learn More: Math Space
10. Quadratic Dance Moves
Shake off those math classroom blues with a quadratic dance-off! In order to do so, your learners will need to choreograph dance routines that embody the graceful curves and symmetry of quadratic functions.
Learn More: YouTube
11. Quadratic Graph Gallery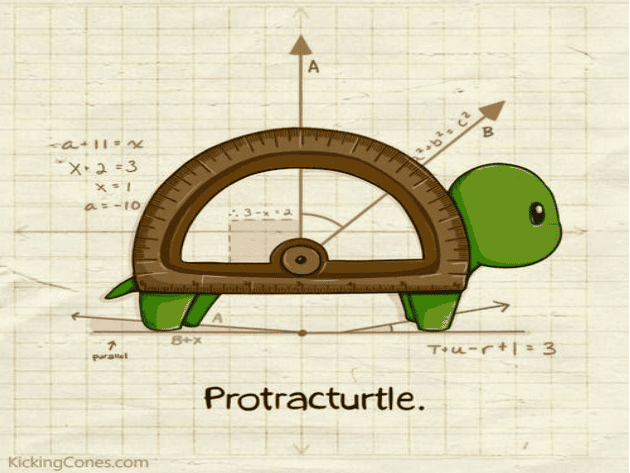 Invite your learners to create visually stunning representations of quadratic equations using various mediums like paint, markers, or digital design tools. Their graphing masterpieces can then be proudly displayed and visitors can explore the unique features and interpretations of each graph.
Learn More: Resourceaholic
12. Quadratic Equation Transformations
Expose your pupils to the secrets of quadratic transformations through hands-on exploration. Learners will need to manipulate equations and observe how changes in coefficients affect the graphs' positions, shapes, and sizes. They'll uncover the power of translations and stretches as well as reflections; deepening their understanding of quadratic functions as a whole.
Learn More: YouTube
13. Quadratic Reflection Journals
Through writing, sketching, or multimedia entries, learners can document their graphing experiences, insights gained, and challenges faced. Their journal will serve as a personal record of growth; allowing them to reflect on their understanding of quadratic functions over time.
Learn More: Mrs. Hester
14. Quadratic Graphing Relay
Ignite friendly competition and collaborative learning with a quadratic graphing relay. Teams must race against the clock; taking turns graphing quadratic equations while ensuring accuracy and precision. The relay will test their graphing skills, teamwork, and ability to interpret and analyze graphs under pressure.
Learn More: Teachers Pay Teachers