With these exciting Halloween activities, you're all set to create a spooktacular learning experience for your kindergarten students. From art and sensory play to math and literacy activities, these engaging ideas will help foster their creativity, fine motor skills, social interaction, and knowledge of Halloween concepts. We hope you have a boo-tiful time celebrating Halloween in your classroom!
1. Pumpkin Patch Creations
Let your little ones' imaginations soar as they create their very own pumpkin patch using various art supplies like paper, paint, and craft materials. This activity promotes fine motor skills, creativity, and color recognition.
Learn More: I Heart Crafty Things
2. Monster Mash Dance Party
Get those little feet moving and grooving with a Monster Mash dance party! Play some Halloween tunes and encourage students to show off their best monster moves.
Learn More: Kidspot NZ
3. Spooky Sensory Bin
Create a sensory experience by filling a bin with items like slime, spiders, and spooky textures. Students can then explore and discover different sensations while engaging their senses of touch and sight.
Learn More: Fireflies and Mudpies
4. Wicked Word Hunt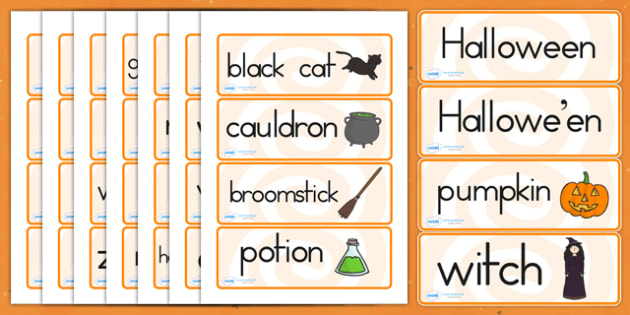 Hide Halloween-themed word cards around the classroom and have students search for them. As they find each word, encourage them to read it aloud or use it in a sentence. In doing so, you'll reinforce vocabulary, develop reading skills, and promote word recognition.
Learn More: Twinkl
5. Candy Corn Counting
Use colorful candy corn pieces as manipulatives for counting and sorting activities. Students can practice counting, adding, and creating patterns with these tasty treats, and then enjoy a few of them afterward!
Learn More: The Taylor House
6. Haunted House Art
Invite your little ones to design and create haunted houses using paper, markers, and other art supplies. Once their creations have been brought to life, have them share them with the class and invent a story to pair with their display. This activity encourages creativity, spatial awareness, and storytelling skills.
Learn More: Learning and Exploring Through Play
7. Spider Web Fine Motor Fun
Strengthen hand-eye coordination and promote fine motor skills with some wonderful weaving fun! Provide students with yarn or string and have them weave it through a spider web-shaped grid.
Learn More: Made Everyday
8. Ghostly Science Experiments
Engage students in simple and safe science experiments, such as making ghost bubbles or designing erupting pumpkin volcanoes. These hands-on activities foster curiosity, observation, and critical thinking.
Learn More: Play Dough to Plato
9. Pumpkin Seed Estimation
Have students estimate and count the number of seeds in a pumpkin before carving it to create a funky face. You'll promote number sense, estimation skills, and counting accuracy along the way.
Learn More: Math Geek Mama
10. Halloween Storytime
Gather students for a special Halloween storytime session. Read spooky and silly stories; encouraging their imagination and listening skills. Afterward, they can discuss the characters and plot elements.
Learn More: The Loudest Librarian
11. Mummy Wrapping Relay
Here comes a spooky mummy! Divide your kids into teams and provide each team with toilet paper rolls. Challenge them to wrap one of their team members like a mummy as quickly as possible. As they work, they'll be fostering teamwork and enhancing their gross motor skills!
Learn More: The Resourceful Mama
12. Witch's Potion Sensory Play
Create a sensory station where students can mix and explore different ingredients to create a witch's potion. Provide items like colored water, slime, and plastic spiders for a magical sensory experience.
Learn More: Kids Craft Room
13. Jack-O'-Lantern Emotions
Encourage emotional recognition and expression in a fun way! Draw various facial expressions on pumpkins and have your students identify and discuss the emotions portrayed.
Learn More: Twinkl
14. Ghostly Bowling
Ring in the Halloween spirit with a round of ghostly bowling! Set up a bowling alley using ghost-shaped pins and a softball. Students can then take turns rolling the ball to knock down the ghost pins; developing their gross motor skills and hand-eye coordination.
Learn More: Mas and Pas
15. Skeleton Puzzle Play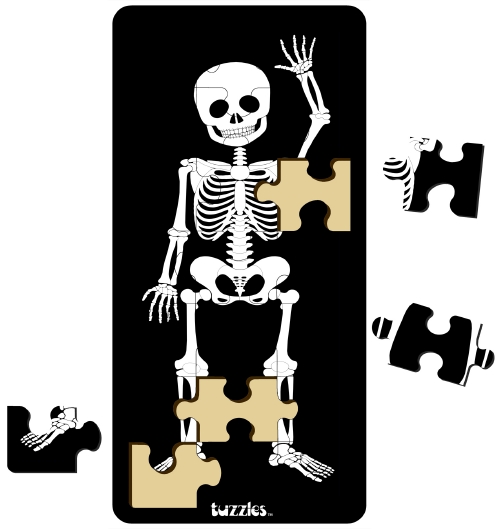 Provide students with large floor puzzles depicting skeletons. As they piece the puzzle together, they can learn about the human skeletal system and other important body parts.
Learn More: School Essentials
16. Candy Corn Toss
Create a target board with different point values and have your students toss candy corn onto the board. This activity enhances hand-eye coordination, counting, and addition skills.
Learn More: The Partiologist
17. Costume Parade
Organize a Halloween costume parade where students can showcase their creative costumes and describe their characters. Get crafty and let your learners help one another design their outfits in the weeks leading up to the parade.
Learn More: Listen Learn Music
18. Spider Web Counting
Draw spider webs on paper and label each section with a number. Students can then use manipulatives or counters to place the correct quantity on each section; reinforcing counting and number recognition.
Learn More: Fun Learning for Kids
19. Scarecrow Collage
Encourages fine motor skills, creativity, and shape recognition with a cool collage. Guide your learners in creating a scarecrow collage using various art materials like construction paper, buttons, and fabric scraps.
Learn More: Make It Your Own
20. Halloween Math Puzzles
Reinforce math concepts in a Halloween-themed manner. Provide students with Halloween-themed math puzzles, such as matching numbers to quantities or solving simple addition and subtraction problems.
Learn More: Simple Most
21. Halloween Bingo
Play a round of Halloween-themed bingo with your littles; using Halloween symbols or words as the bingo cards. By engaging them in this activity, you'll be enhancing listening skills, visual recognition, and turn-taking.
Learn More: Busy Little Kiddies
22. Pumpkin Patch Memory Game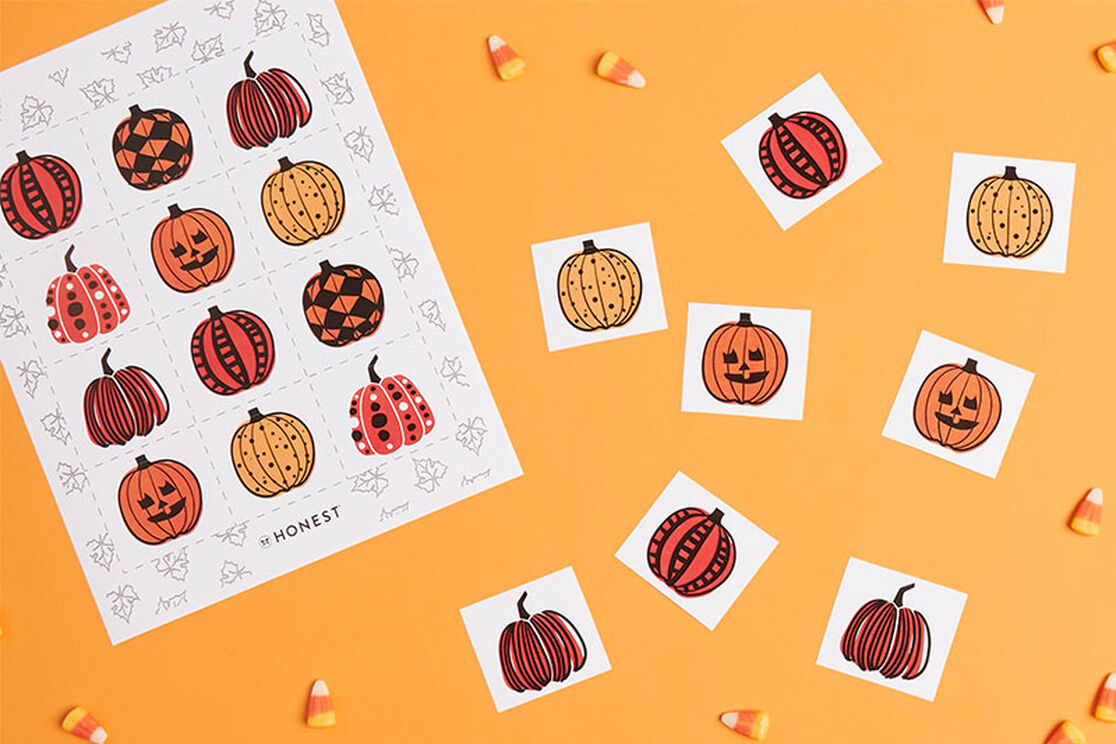 Create a memory game using picture cards of different pumpkins. Students can take turns flipping over the cards to find matching pairs; boosting memory skills and concentration in the process.
Learn More: Honest
23. Halloween Charades
Why not play a fun game of Halloween charades? Encourage your kiddos to act out Halloween-related words or characters while others make guesses as to what they are. 
Learn More: Happiness is Homemade