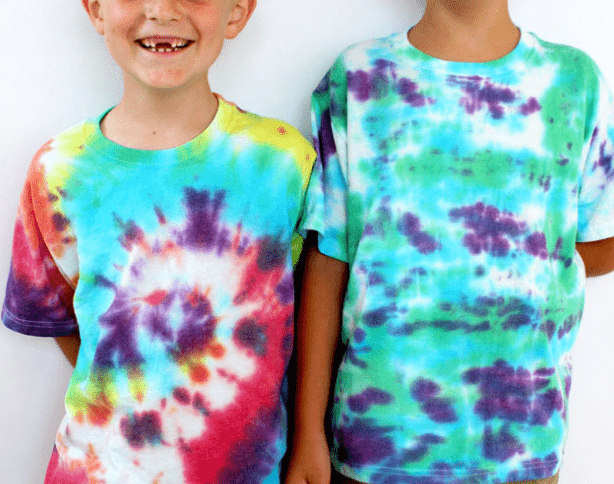 The magic of tie-dye is something the whole family enjoys. Make a shirt for everyone in their favorite colors and wear it together on your next family adventure.
Learn more: Happiness is Homemade
Who would have thought that a straw taped to a balloon can make a rocket!? The imagination of a child knows no bounds and this is something you should be taking advantage of. Make these simple balloon rockets and race them along on a piece of string.
Learn more: The Joys of Boys
 30. Make Rainbow Scratch Art
Making rainbow scratch art is a timeless activity that people of all ages enjoy. Adults love to doodle and carve out colorful patterns while kids can unleash their creativity with unique drawings. There are no rules when it comes to scratch art!
Learn more: Satsuma Designs