Calling all preschool teachers who're looking to incorporate nursery rhymes into their teaching! We've got a fantastic list of 15 activities that will make the beloved "Hickory Dickory Dock" rhyme come alive in your classroom. Get ready to ignite your little ones' imaginations, foster learning, and create lasting memories as we discover the joy of the rhyme together!
1. Mouse Race
Get ready for a thrilling race! Create a mouse race track with numbered squares and have your kiddos race toy mice. It's a fantastic way to reinforce counting skills and encourage friendly competition. Organize multiple rounds with different challenges to keep the excitement going!
Learn More: Amazon
2. Clock Craft
Time for some arts and crafts! Help your kiddos create their very own clocks using paper plates, markers, and movable clock hands. They'll have a blast decorating their clocks and practicing telling time while moving their hands to match different hours.
Learn More: Pinterest
3. Sensory Storytelling
Engage your students' senses with a sensory storytelling experience. Use props like stuffed mice, clocks, and a soft fabric path to reenact the rhyme. Encourage learners to touch and feel the different materials as they become part of the story.
Learn More: Mencap
4. Hickory Dickory Dock Obstacle Course
This activity is a great way to promote gross motor skills, coordination, and memory recall! Set up an exciting obstacle course inspired by the rhyme. Include tunnels, balance beams, and stepping stones for learners to navigate through while reciting the rhyme.
Learn More: Day Out With The Kids
5. Mouse Finger Puppets
Let's bring those little mice to life! Help your learners create adorable finger puppets using craft materials. They can use their puppets to act out the rhyme, retell the story, or even create their own mouse adventures.
Learn More: Red Ted Art
6. Counting Clocks
Create colorful clock cutouts and scatter them around the room. Have your pupils find and count the clocks while saying the corresponding numbers aloud.
Learn More: Twinkl
7. Hickory Dickory Dock Dance Party
Turn up the music and get grooving! Have a dance party where your littles can move and groove to the rhythm of the rhyme. Encourage them to incorporate mouse-inspired movements and let their imaginations run wild.
Learn More: Just Dance
8. Clock Tower Building
Challenge your students' engineering skills by challenging them to build their own clock towers inspired by the rhyme. Provide building materials like blocks or LEGO bricks and encourage them to experiment with different heights, shapes, and designs; fostering problem-solving, spatial awareness, and fine motor skills.
Learn More: Manohari Dolls
9. Hickory Dickory Dock Snack Time
Bring the rhyme to snack time! Create a delicious snack using round crackers, cream cheese, and raisins. Your littles can use the ingredients to assemble clock-shaped snacks while reciting the rhyme.
Learn More: Pinterest
10. Clock Tracing
Provide clock templates and encourage learners to trace the numbers and clock hands using markers or crayons. This is a simple yet effective approach to practicing fine motor skills and introducing the concept of telling time.
Learn More: Twisty Noodle
11. Mouse Ears Craft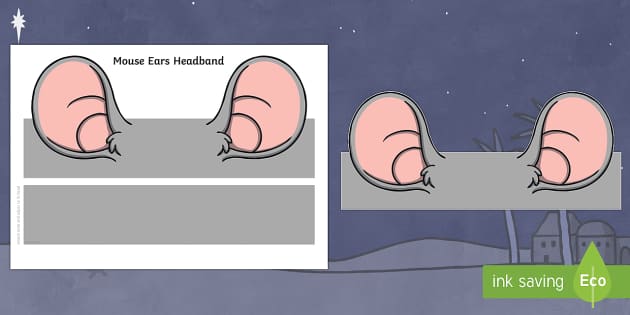 Get crafty with some mouse ears! Help your students create their own mouse ears using construction paper and headbands. They can wear their mouse ears while reciting the rhyme or during pretend play activities.
Learn More: Twinkl
12. Tactile Clocks
Create tactile clocks by attaching different textured materials to clock cutouts. Littles can explore the clocks using their sense of touch and describe the textures they feel. This sensory-rich activity promotes descriptive language, tactile awareness, and sensory integration.
Learn More: Amazon
13. Rhyme Relay Race
This high-energy activity promotes teamwork, memory recall, and rhythmic skills. Divide your class into teams and set up a relay race where learners must recite the rhyme at each station. They can pass a baton or a clock prop to the next teammate while keeping the rhyme going.
Learn More: Kid Activities
14. Hickory Dickory Dock Bingo
Reinforce number recognition and develop listening skills with a fun game of Bingo! Create a fun bingo game with clock images and corresponding numbers. Your students can mark the clocks on their bingo cards as you call out the numbers.
Learn More: Busy Teacher
15. Clock Math Puzzles
Design clock-themed math puzzles by dividing clock faces into puzzle pieces. Then, have your learners assemble the puzzles by matching the numbers and clock hands correctly.
Learn More: Amazon