Celebrate the uniqueness of each and every one of your learners with a host of fun activities and crafts! By encouraging self-reflection, self-expression, and appreciation for diversity, these activities aim to foster a positive and inclusive classroom environment.
1. All About Me Collage
Invite your learners to create a collage using images and words that represent their interests, talents, and values. They can then share their collages with the class and celebrate their individuality.
Learn More: Pinterest
2. Identity Poem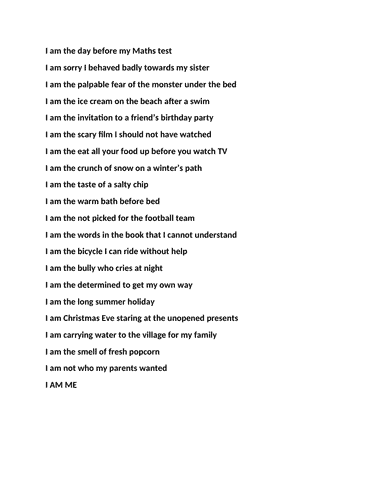 Guide your learners in writing a poem that explores their unique qualities, experiences, and aspirations. Rally them to express their emotions and celebrate their personal journey.
Learn More: TES
3. Culture Exchange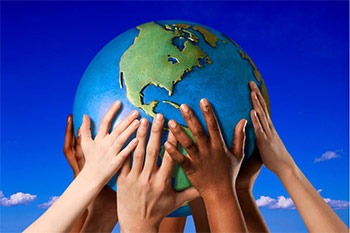 This activity promotes appreciation and understanding of diverse backgrounds. Organize a culture exchange day where students can share aspects of their cultural heritage, such as traditional food, music, or customs.
Learn More: Global WA
4. Unique Talents Showcase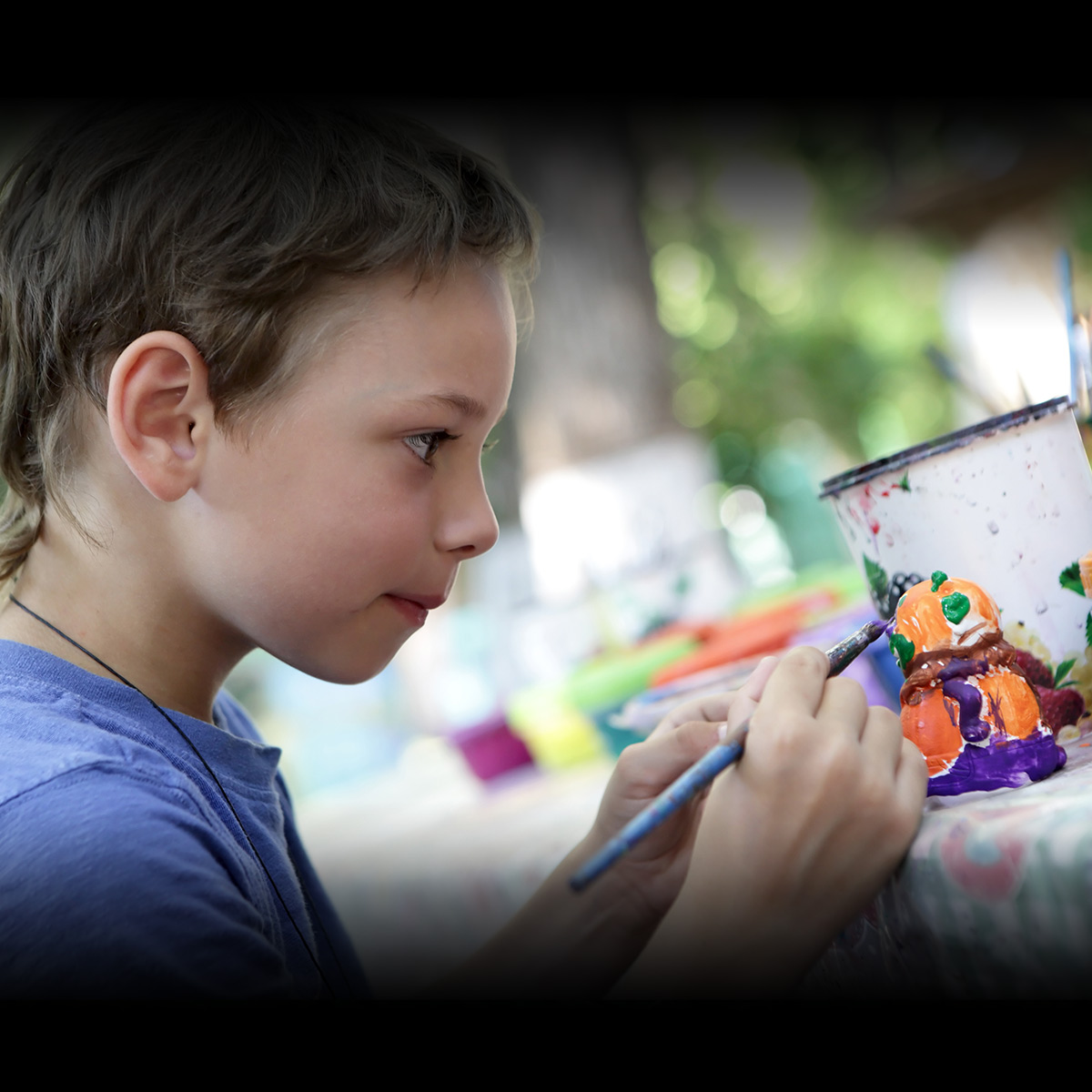 Host a talent show where students can showcase their unique talents. Whether it's singing, dancing, storytelling, or any other special skill they possess, this is an opportunity to celebrate and applaud their individual gifts.
Learn More: National Today
5. Strengths Reflection
Lead your students in reflecting on their personal strengths and how these contribute to their uniqueness. Encourage discussions on how their strengths can be utilized to make a positive impact on the world and get them to journal their responses.
Learn More: Leadership Vision Consulting
6. Self-Portrait Art
In an ode to uniqueness, why not invite your learners to create self-portraits using various art materials? Urge them to explore various mediums until they find one that they enjoy!
Learn More: Study
7. What Makes Me Special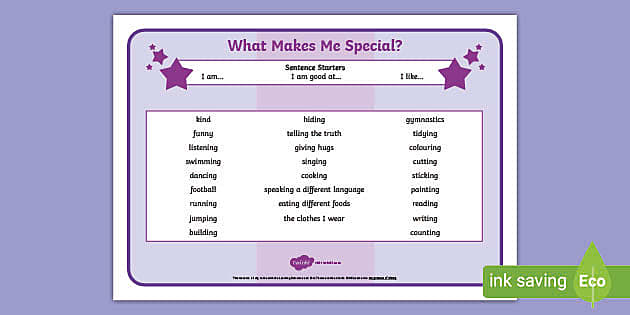 Prompt your students to write and illustrate a mini-book that highlights what makes them special. They can include stories, accomplishments, and personal experiences that shape their identity.
Learn More: Twinkl
8. Role Model Showcase

Invite your pupils to conduct research and craft a presentation about a role model who inspires them. Get them to discuss how these role models' unique qualities and achievements can motivate students to embrace their own uniqueness.
Learn More: The Asian School
9. Gratitude for Differences
Foster a sense of unity and acceptance with this activity. Lead your kiddos in writing gratitude letters or creating artwork that expresses appreciation for the differences and unique qualities of their classmates.
Learn More: Pinterest
10. "Uniqueness Tree" Reflection
Celebrate diversity with another hands-on project! Using a large poster or bulletin board, create a tree trunk and ask your students to add leaves with words or phrases that describe their unique qualities, characteristics, interests, and strengths.
Learn More: The Me Tree For Schools
11. Personal Symbol Creation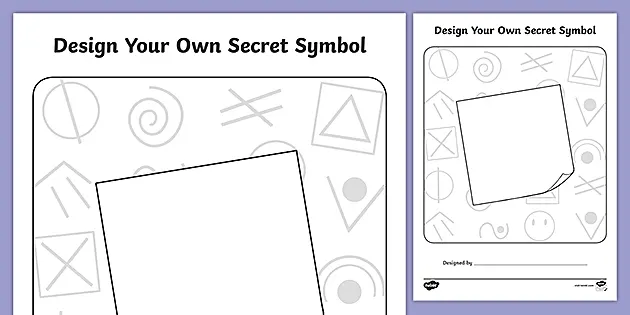 Prompt your learners to design a personal symbol that represents their identity and values. Have your students discuss the meaning behind their symbols and how they reflect their uniqueness.
Learn More: Twinkl
12. Random Acts of Kindness Challenge
Challenge the pupils in your class to perform random acts of kindness for their classmates or members of the community. Emphasize that each act reflects their unique ability to make a positive impact on others.
Learn More: Rethink Math Teacher
13. Reflection Circle
Create a safe and supportive environment where your students can participate in a reflection circle. Champion them to share personal stories, experiences, or challenges that have shaped their unique identities.
Learn More: Empatico
14. Appreciation Circle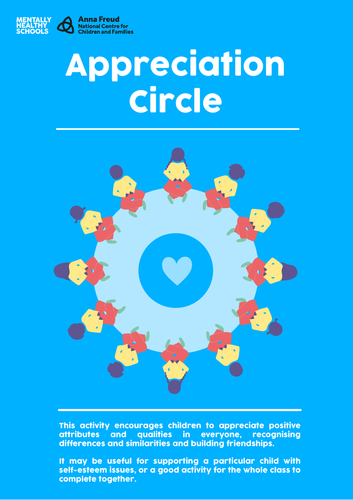 Organize regular appreciation circles where students will have the opportunity to express their admiration and gratitude for the unique qualities they see in their classmates.
Learn More: TES
15. Community Connection Project
Embolden your students to connect with community members who have diverse backgrounds, professions, or experiences. Through interviews, presentations, or guest speaker events, students can celebrate the unique contributions that these individuals have made to their societies.
Learn More: Getting Smart
16. Creative Writing: Character Development
Guide your students on how to develop unique characters in their creative writing pieces. Encourage them to explore diverse backgrounds, personalities, and abilities; celebrating the richness of human diversity in their stories.
Learn More: Rockin Resources