Studying icebergs brings lots of opportunities for science and logic into your home classroom. Most adults know the "tip of the iceberg" idiom, but it's a great way to begin your study! Branch out and study the science of water and ice, including locales where arctic weather lends lots of icebergs to the environment. Even a study of aquatic animals in the arctic will bring excitement to your studies! Let's check out some cool iceberg activities together!
1. Chip That Ice
An easy way to begin talking about ice is to observe its properties as it changes from a solid to a liquid. In a bread pan lined with plastic wrap, add water & some small toys. Freeze overnight and then flip the iceberg out in the morning. Discuss what tools can help excavate the toys and what elements affect the ice.
Learn More: The Kidsperts
2. Watch the Penguins
Print out iceberg scissor-skill cards and see how well your kiddos can follow the dotted lines. The penguins represent obstacles so learners should be careful not to cut them! Cards that are cut entirely apart can then be put back together as puzzle strips. Practice straight, round, and zigzag cutting techniques with this engaging activity.
Learn More: Little Ladoo
3. Melt the Iceberg
With your kids, fill a gallon-size freezer bag or a container with water; adding some food coloring, arctic animals, and glitter if desired. Pop into the freezer and pull out the next day. Fill the sink or tub with water and hypothesize: Who and what can melt the ice the fastest?
Learn More: Gryphon House
4. Snowflakes & Icebergs
Create a watery scene with watercolor paper, white crayons, and watercolor paints. Have kiddos use their white crayon to draw an iceberg above and below the water line, with snowflakes in the sky. Then, have them paint the bottom half of the painting with a darker blue paint than the top.
Learn More: Frugal Fun 4 Boys
5. Iceberg Sensory Bin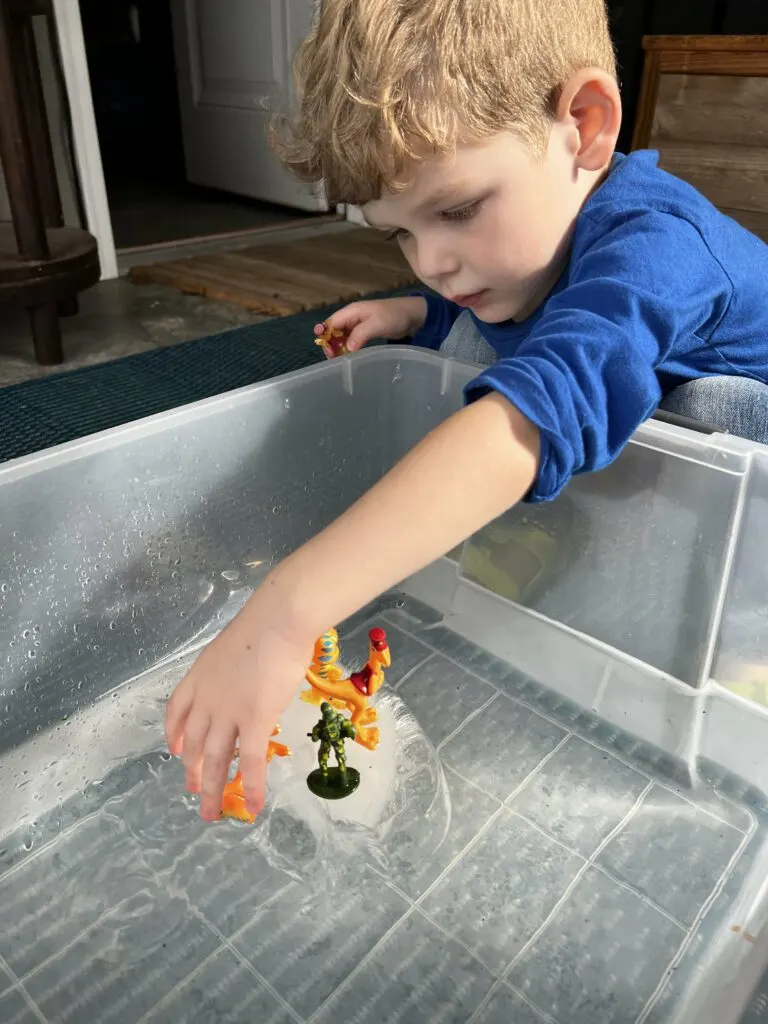 Create multiple icebergs in different shapes, sizes, and colors by freezing water in different containers. Fill a bin with water or use your bathtub and let kids experiment with different-sized floating icebergs. Encourage them to note how some ice sinks below the surface of the water.
Learn More: Celebrating with Kids
6. Holy Icebergs
Make several icebergs by freezing water in different-sized containers. Give your kiddos droppers or pipettes and have them experiment with squirting and dropping water onto the bergs. If they squirt close enough they'll be able to make a hole! Challenge them to see how long it takes to make a hole all the way through.
Learn More: Pocket of Preschool
7. Sink or Float?
Teach your kids what sinks and what floats by experimenting together. Have them collect objects from around your house and then categorize them according to whether they think they will sink or float. Observe what happens right away, and then after you freeze the container overnight. Items sticking out of the ice will resemble icebergs!
Learn More: PBS
8. Arctic Animals – Polar Bear Paper Plate
Polar bears live near icebergs. Make this cute polar bear craft by gluing cotton balls onto a paper plate. Cut 1 large circle and 2 small circles from black paper. Then cut 2 medium white circles. Use the large circle as a nose and assemble the other circles so they resemble ears. Add googly eyes to complete your bear.
Learn More: PreK Printable Fun
9. Iceberg Hop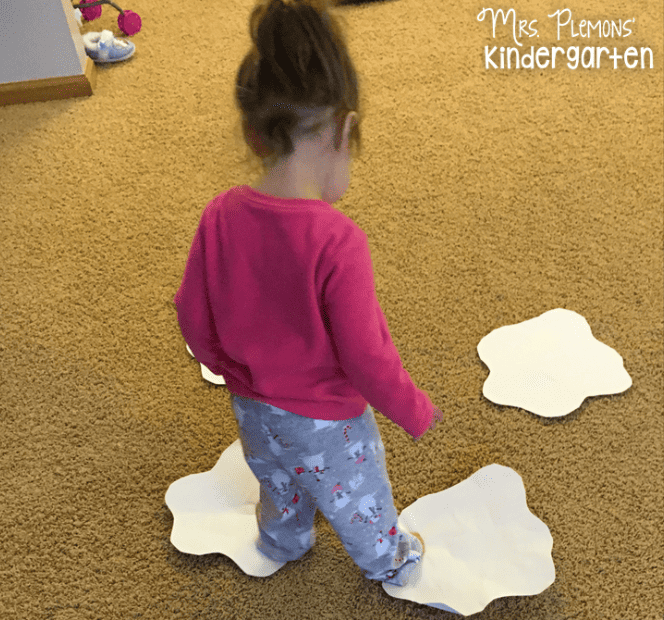 Animals living in the arctic travel from iceberg to iceberg. Study aquatic animals that live in the arctic and create your own iceberg hop. Cut white felt into iceberg shapes and then put the shapes on the floor and have your kids hop from one to the next. Challenge them to count as they go!
Learn More: Happiest Baby
10. Musical Icebergs
Get your kids moving with this musical game. Play some music in the background. The object is to move from one side of the mat to the other doing icy dance moves. The berg you land on dictates the move you must do until the next switch!
Learn More: Oriental Trading
11. Fizzy Ice
Instead of water, freeze-colored vinegar for some sneaky science fun. Chill some baking soda and then sprinkle it in the bottom of a sink or on a tray. Add a thin layer of water to help the vinegar ice melt. Have your kids put the ice cubes in and watch the fizzing begin!
Learn More: Primrose Schools
12. Iceberg Painting

Prep iceberg paints the night before by putting tempera paint in a plastic cup and adding water. Add popsicle sticks if your kids hate being messy. Stir and freeze! Pop-out of the cups for a fun sensory painting activity. Kids will love sliding the ice around on their paper.
Learn More: Toddler Approved
13. Floating Polar Bear Craft
Trace your kids' handprints on white construction paper, cut them out, and flip your fingers down to create a polar bear's body. Cut a small oval and glue it to the thumb to make a head. Draw a polar bear face and claws. On a blue background, glue "icebergs" cut from paper, and glue your bear on top!
Learn More: Simple Everyday Mom
14. Iceberg Color Melt
Prep icebergs made from paint by freezing a small amount of paint in paper cups overnight. Tear away the paper and place icebergs into a tray or container with water. Ask kids what will happen in the water. Let the paint melt and watch the colors mix, swirl, and combine.
Learn More: DSS Activities 4 Kids
15. Water Bead Sensory Bin
Prep blue water beads ahead of time to put in your sensory bin. Then, add ice cubes to represent icebergs and toss in some fun arctic animals. This sensory activity will allow your kiddo to explore melting ice, concepts of cold vs. warm, and floating ice cubes if you add water to the beads.
Learn More: Mrs. Plemons Kindergarten
16. Egg Carton Iceberg Craft
Save your egg cartons for this fun iceberg craft. Flip it upside down and you'll have an iceberg ripe for decorating. Cut out pictures of arctic animals or have your kids draw pictures of them as you learn about the Arctic. Styrofoam cartons will even float in the water!
Learn More: Castle View Academy
17. Iceberg Slime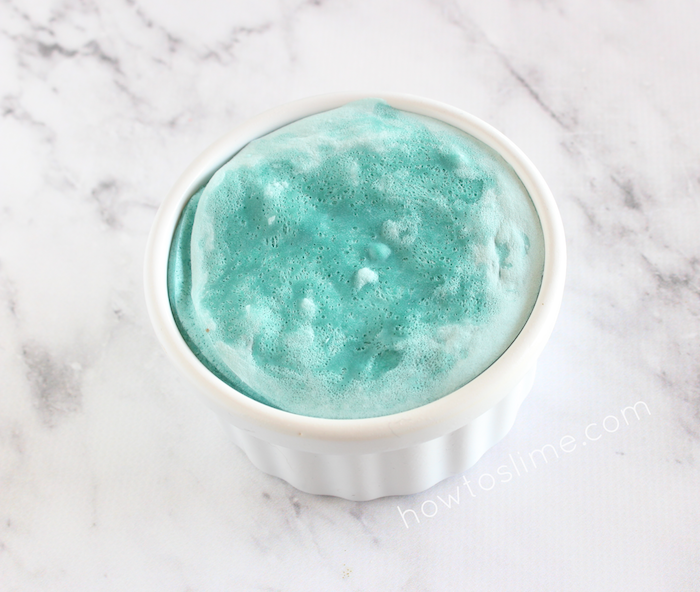 Add Elmer's white glue to white shaving cream and mix. In another cup, mix equal parts borax and warm water. Slowly add to the white mixture and knead with your hands until slime forms. Flatten into a plastic bowl and leave for 2-4 days to create a crunchy "iceberg" top when poked.
Learn More: How to Slime
18. Bubble Wrap Painting Icebergs
Paint a piece of multi-purpose art paper with big strokes of blue paint and let it dry. Cut an iceberg oval shape out of bubble wrap and paint the bumpy side white with a brush. Then, your kids just flip and press onto their blue background to make an iceberg. 
Learn More: Crafty Kids at Home
19. Anger Icebergs
Bringing in a Socio-Emotional Learning element, icebergs make a great metaphor for anger building up within us. Once your kids understand what a glacier is, you can easily make the transition to talking about their underlying triggers. Print out an iceberg visual and write their triggers to help them remember emotions that trigger a crash!