Travel back in time on an exciting journey where you'll discover activities to help you teach the Industrial Revolution in an engaging way! The Industrial Revolution was a pivotal period in history that transformed society through technological advancements and major changes in manufacturing. We've sourced 15 unique activities that will engage and educate your kids about this significant historical period. So, let's dive in and bring the Industrial Revolution to life in your classroom!
1. Inventor's Workshop
Step into the shoes of inventors like Thomas Edison and Alexander Graham Bell with this fun activity! Set up a tinkering station where your students can create their own inventions using simple materials. Encourage them to think creatively and solve problems; just like the inventors of the Industrial Revolution.
Learn More: S&S Worldwide
2. Textile Exploration
Unleash your students' inner textile designers! Provide fabric scraps, thread, and buttons, and let them design and create their own mini textiles. As your learners design away, discuss the impact of textile manufacturing during the Industrial Revolution and how it revolutionized the way we produce clothing.
Learn More: Red Ted Art
3. Steam Engine Adventure
Take your kids on a steam engine adventure! Create a pretend train using cardboard boxes and let them explore the concept of steam power. Discuss the significance of steam engines during the Industrial Revolution and how they revolutionized transportation and trade.
Learn More: Kid List
4. Industry Scavenger Hunt
Send your little detectives on an industry-themed scavenger hunt! Create a list of items related to industries of the Industrial Revolution, such as cotton, coal, and iron. Students will need to then search the classroom for these items; learning about their importance in shaping the industrial landscape.
Learn More: Teachers Pay Teachers
5. Timeline Theatre
Bring history to life through a timeline theatre activity! Assign students different events or inventions from the Industrial Revolution and have them act out a short skit to showcase the significance of each milestone. What a fun and interactive way to reinforce their understanding of key historical moments.
Learn More: 3CR
6. Assembly Line Challenge
Invite your kids to experience the efficiency of an assembly line with a fun challenge! Set up a mock production line using classroom objects, and have students work together to assemble a product. Afterward, discuss the impact of the assembly line on mass production during the Industrial Revolution.
Learn More: Elementary Shenanigans
7. Industrial Revolution Art
Incorporate learning about the Industrial Revolution into your art lessons by inviting your students to create artwork inspired by the era. They can produce paintings or collages depicting factories, steam engines, or urban landscapes. Before they get started, encourage them to explore different artistic styles and express their understanding of the Industrial era through their creations.
Learn More: National Gallery of Art
8. Inventor's Biography
Introduce your students to famous inventors of the Industrial Revolution by assigning each of them a different inventor to research. They can create a biography poster or give a short presentation about their assigned inventor; highlighting their contributions and impact on society.
Learn More: Slide Share
9. Industrial Revolution Simulation
Transform your classroom into a bustling industrial town by setting up different stations that represent factories, markets, and homes. Let students experience the roles of workers, merchants, and consumers as they move from station to station; gaining insights into the social and economic changes brought about by the Industrial Revolution.
Learn More: Industrial Revolution
10. Industry-Inspired Math
Bring math into the industrial realm by using manipulatives like blocks or beads to explore concepts like multiplication, division, and measurement. Connect these activities to the Industrial Revolution by discussing how mathematical skills were essential for advancements in engineering and manufacturing.
Learn More: Fun-A-Day
11. Steam Engine Science
A major advancement that resulted from the Industrial Revolution was the discovery of steam power. Explore the science behind it by having your students conduct simple experiments using water, heat, and containers to demonstrate the power of steam. Discuss the scientific principles that underpin the steam engine and how it revolutionized transportation and industry.
Learn More: DIY Projects
12. Primary Source Investigation
Transport your students back in time through a primary source investigation! This activity promotes critical thinking and historical empathy. Provide photographs, letters, or newspaper clippings from the Industrial Revolution era and guide your learners in analyzing and interpreting the historical context.
Learn More: Library of Congress
13. Industrial Revolution Debate
Engage your students in a lively debate about the pros and cons of the Industrial Revolution. Divide them into teams representing different perspectives, such as workers, factory owners, or social reformers. Encourage them to research and present their arguments in a respectful and persuasive manner.
Learn More: Speaking School
14. Industry-Inspired Music
Allow your learners to discover the sounds of the Industrial Revolution by introducing them to music inspired by the era. Explore unique rhythms and instruments as well as traditional work songs or compositions influenced by the changing times. Then, challenge them to compose their own industrial-themed tunes.
Learn More: Jam Campus
15. Innovation Brainstorm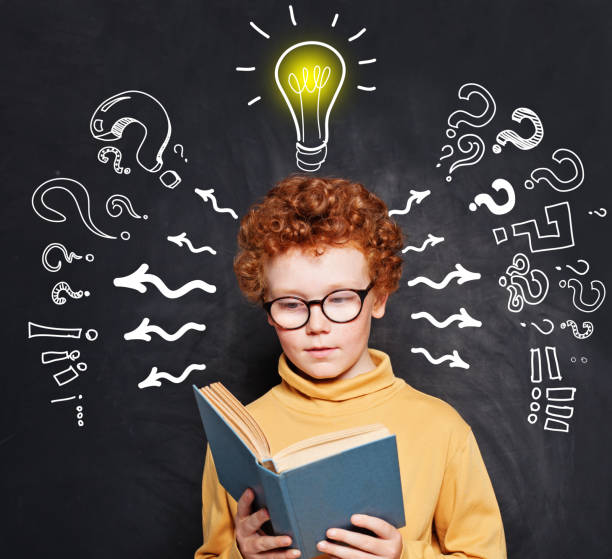 Encourage your young innovators to brainstorm new inventions that could benefit society today. Discuss how advancements made during the Industrial Revolution paved the way for modern technology and challenge students to come up with their own creative ideas for the future.
Learn More: The Inventions Handbook