Get ready to explore various aspects of the integumentary system with your learners! We've sourced 18 activities that are sure to make learning a blast. With the help of our hands-on experiments, interactive discussions, and creative projects, your learners will be waffling off facts about hair, skin, and nails in no time! Get ready to do more than just scratch the surface as we jump right into investigating this topic.
1. Skin Structure Model
Ever wondered what skin is comprised of? Now's your chance to find out! This hands-on project allows students to explore the structure of the integumentary system in a visual and tactile way. Have your students create a 3D model of the skin using basic materials such as… They'll learn about the different layers of the skin and their functions as they assemble and label their model.
Learn More: howtofunda
2. Skin Protection Experiment
Another hands-on activity that your learners are sure to love! Guide your class through an investigation on the importance of skin protection by conducting an experiment. They'll need to expose different materials to sunlight and observe the effects before relating the results to the function of the skin. This activity allows learners to gain a deeper understanding of the role of the integumentary system in protecting the body.
Learn More: Kiehl's
3. Skin Tone Diversity Discussion
Introduce the topic of the integumentary system by engaging your students in a thought-provoking discussion about skin tone diversity. Encourage them to explore the concept of melanin and its role in determining skin color. Students can then reflect on the significance of embracing diversity and challenging stereotypes related to skin tone.
Learn More: Brit Thaw Thorne
4. Hair and Nail Anatomy Quiz
This is a great way to wrap up your integumentary unit! Test your student's understanding of the concept with a fun quiz on hair and nail anatomy. Create a series of multiple-choice questions or ask your learners to label diagrams of hair and nail structures. This activity allows students to review their work while adding an element of friendly competition.
Learn More: Kenhub – Learn Human Anatomy
5. Creative Skin Art Project
Unleash students' creativity by inviting them to create artwork inspired by the patterns and textures of human skin. They can use various art mediums such as paints, pastels, or collage materials to depict the unique characteristics of different skin types. Through this project, they'll hopefully be more inclined to appreciate the beauty and diversity of the human integumentary system.
Learn More: Childhood 101
6. Skin Cancer Awareness Campaign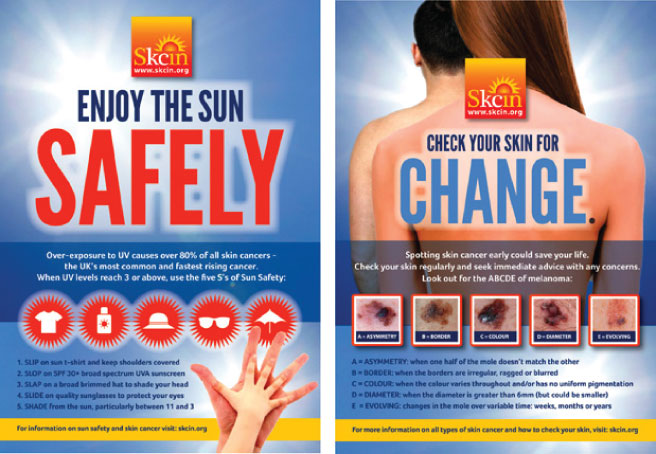 Empower your students to raise awareness about skin cancer prevention. They can create informative posters, design social media campaigns, or organize a school-wide event to educate their peers about the importance of sun protection and early detection. This activity promotes health advocacy and empowers students to make a positive impact in their community.
Learn More: Skcin
7. Skin Disorders Research Project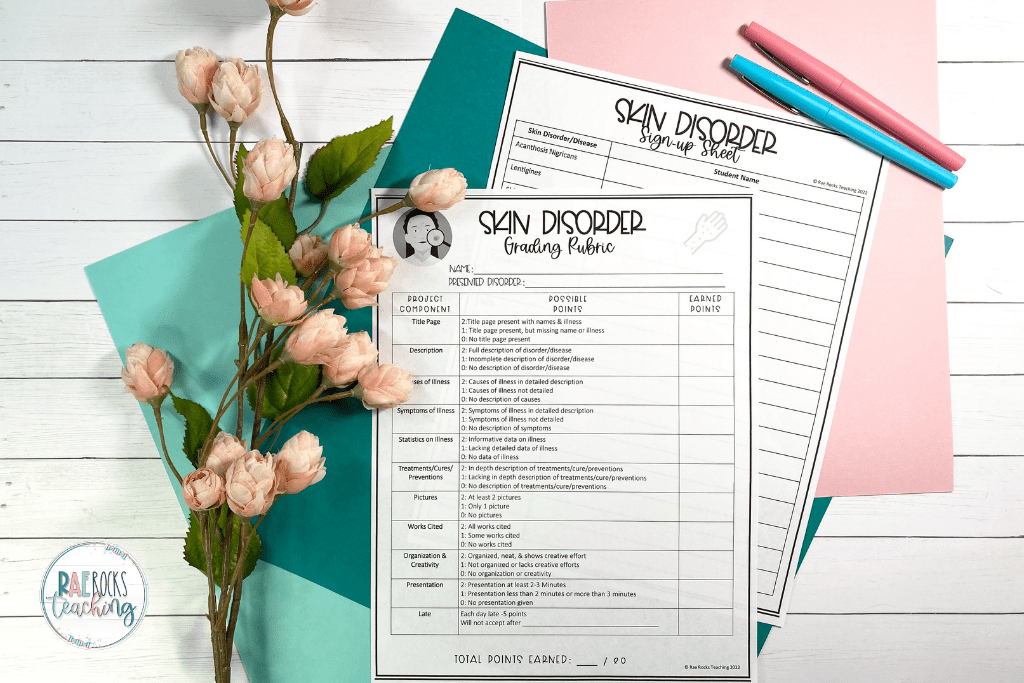 Assign students a specific skin disorder and have them conduct research to create a comprehensive presentation. They will need to delve into the causes, symptoms, and treatment options for their assigned disorder. Not only are you enhancing your students' research and presentation skills, but you're giving them an opportunity to deepen their understanding of various integumentary system conditions.
Learn More: Rae Rocks Teaching
8. Investigating the Role of Sweat
Engage students in a hands-on investigation of sweat and its role in temperature regulation. In groups, have your learners design and conduct experiments to explore how sweat glands work and the factors that influence sweat production.
Learn More: Physio Pedia
9. Design a Skin Care Routine
This activity is just the right fit for learners who are interested in dermatology. Encourage your students to develop a personalized skincare routine based on their understanding of the integumentary system. They'll need to research and select appropriate products and create a routine that emphasizes the importance of maintaining healthy skin.
Learn More: Your Skin Online
10. Virtual Dermatology Experience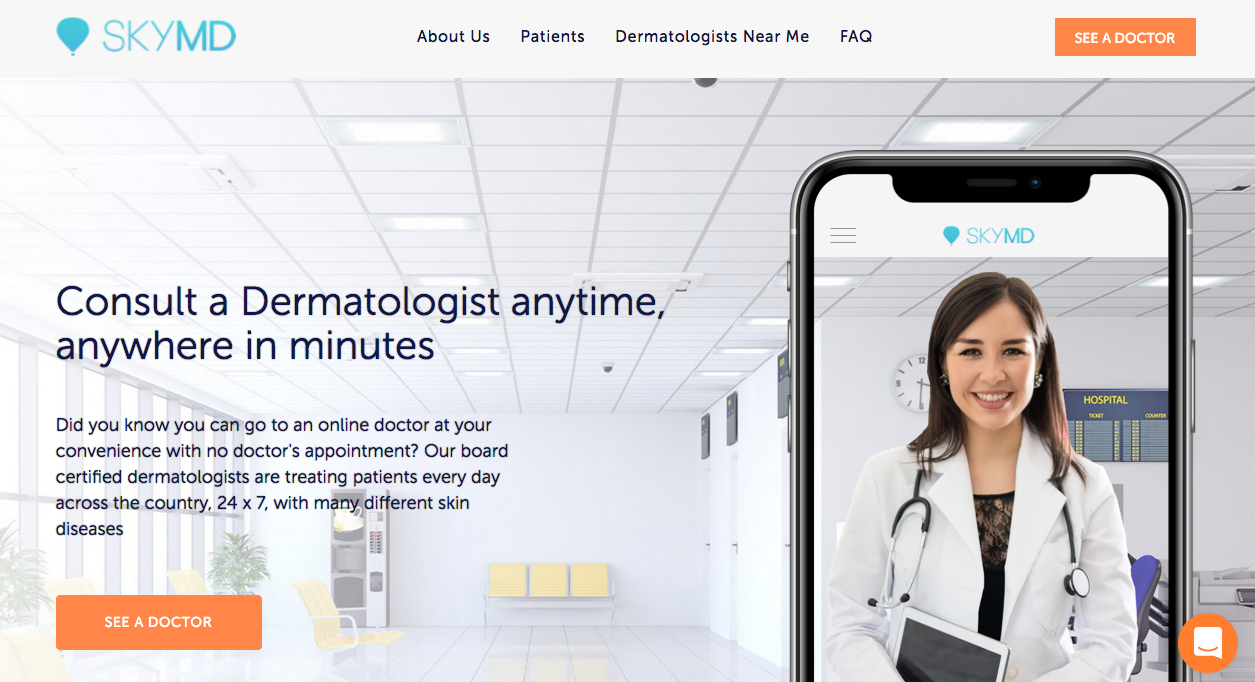 This is an awesome introduction to the activity above! Take your students on a virtual journey into the field of dermatology. Use online resources or partner with a dermatologist to provide an interactive session where students can explore common skin conditions and their proposed treatments. Learners will then have the opportunity to analyze images, discuss symptoms, and learn about the diagnostic process.
Learn More: Online Doctor
11. Skin Sensation Lab
Create a sensory experience for your students by setting up a skin sensation lab. Provide various tactile stimuli, such as feathers, cotton balls, and sandpaper, and have them explore how their skin responds to different textures. Through this, they'll learn about the sensory receptors in the skin and how these contribute to our sense of touch.
Learn More: Ingenium Canada
12. Hair and Nail Health Workshop
Organize a hair and nail health workshop where students can learn about proper care techniques. Invite a hairstylist and a nail technician to share their expertise and provide demonstrations. Students will gain practical knowledge about maintaining healthy hair and nails while understanding the role of the integumentary system in their overall well-being.
Learn More: UCLA Labor Center
13. Skin Anatomy Scavenger Hunt
Turn learning into an adventure with a skin anatomy scavenger hunt! Create a list of clues related to different structures and functions of the skin. Then, have your students search for the corresponding answers.
Learn More: Teachers Pay Teachers
14. Integumentary System Comic Strip
Tap into your students' creativity by having them create a comic strip that highlights the functions and components of the integumentary system. They can illustrate different scenarios where the integumentary system plays a crucial role. A few ideas to get you started range from protecting the body from harmful substances to regulating body temperature.
Learn More: Teachers Pay Teachers
15. Skin Health Challenge
Challenge your students to a skin health challenge where they set personal goals for improving their skin's health. Encourage them to develop healthy habits like drinking enough water, eating a balanced diet, and practicing sun protection. Throughout the challenge, students can track their progress and share their experiences; fostering a supportive and health-conscious classroom environment.
Learn More: Pinterest
16. Skin Health Documentary
Looking to engage your visual art students? Engage them in a multimedia project where they must create a skin health documentary. Divide your learners into teams and have them get to work researching and producing short videos that highlight different aspects of skin health, such as skincare routines, common skin conditions, or the effects of environmental factors. They can interview experts, conduct experiments, and share their findings in an informative and visually appealing documentary.
Learn More: Let'stute
17. Skin Protection Design Challenge
Time to apply your learners' creativity and problem-solving skills by getting them to participate in a skin protection design challenge. To begin, provide them with a specific problem, such as developing a wearable device for monitoring sun exposure or creating a novel sunscreen formula. Students must then work in teams to brainstorm, design, and present their innovative solutions.
Learn More: Buggy and Buddy
18. Skin Health Podcast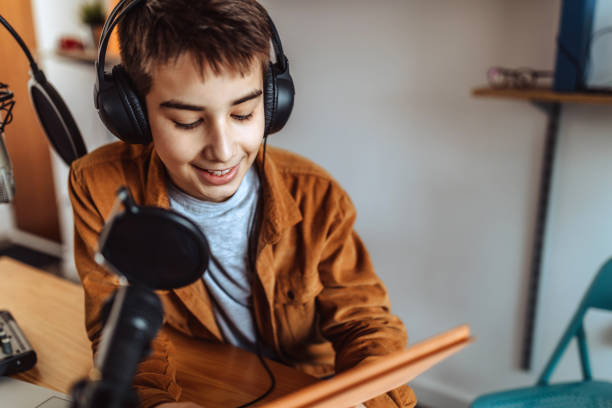 Tap into the popularity of podcasts and have your students create their own skin health podcast series. They can research and discuss topics related to skincare, skincare myths, tips for maintaining healthy skin, or host interviews with dermatologists. This activity allows students to develop their communication skills, explore different media formats, and share valuable information with their peers.
Learn More: Stream Yard