Designing a classroom that promotes intentional teaching and learning is a valuable opportunity to foster independence and problem-solving and provide a safe space to cultivate social-emotional development. Learning how to read with shaving cream or using grocery shopping as an opportunity to learn math are just a few intentional activities that create an effective,  play-based learning environment. Let's ignite intentional learning with these 18 innovative and imaginative activities!
1. Sight Word Smash
Kids will have a smashing good time learning sight words with this intentional activity. Laminate pumpkins or any shape will do. Write sight words on the shape and place them on top of dollops of shaving cream. Recite a site word, and your child will smash the matching word!
Learn More: School Time Snippets
2. Magic Watercolor
Activate intentional learning when practicing letter and number recognition or reading sight words with magic water coloring. Students will write words or letters with a white crayon on plain white paper and then paint over the paper with watercolor. Look what magically appears!
Learn More: Made Modern
3. Rainbow Writing
Kids have a colorful way of remembering new words with this intentional activity.  Kids will write words with one color and then keep writing over it with additional colors- creating a cool rainbow effect. 
Learn More: Creative Family Fun
4. Crazy Crayon Day
Head to your local store and purchase crayons with crazy names like Mermaid Shimmer or Dinosaur Roar! Kids choose what crazy crayon they want to write their sight words with. This intentional activity fosters curiosity and extends a child's interest in writing.
Learn More: Miss Decarbo
5. Magnetic Letter Activities
Young learners can participate in intentional activities to develop problem-solving skills and confidence. Download an alphabet or word match worksheet and have your curious learners match the magnetic letters to the worksheet.
Learn More: Kindergarten Connection
6. Build a Word Mats
Memorizing is mundane. Make letter recognition purposeful with this intentional activity. Download a nifty word mat and lay it on a cookie sheet. Your child will use nifty magnetic letters to spell the word on the mat.
Learn More: This Reading Mama
7. Drawing as Writing
This is a superb intentional activity that supports young children's drawing skills and enhances their early literacy and written expression. Students will create terrific tales using drawings to depict the story. Then, they will tell the story using the pictures they drew.
Learn More: Hatch Early Learning
8. Draw, Talk, Write, and Share
Students take their creative ideas for a story and turn them into drawings with this intentional activity. Students begin by drawing pictures of their stories. Then, they will add writing to depict what is happening. The teacher will ask questions about the student's work to initiate deep-level conversations using fun topics.
Learn More: Noella Mackenzie
9. Kinesthetic Sand
Create an effective play-based environment with kinesthetic sand. Mix 5 parts of sand with 3 parts of cornstarch and one part of oil to create a moldable sand mixture. Kiddos will become very curious about the texture and experiment with shapes, and practice writing on the sand.  
Learn More: Eating Richly
10. Being Intentional with Blocks
Playing with blocks becomes a productive opportunity for intentional teaching. Encouraging kiddos to stack, sort, or build with friends to develop teamwork has a positive effect on their development. Take out a bin of blocks and ask the kids; what shall we build today?
Learn More: Early Childhood Hub
11. Crazy Names to Catch Attention
Students will have a wacky fun time expanding their expressive vocabulary with this intentional activity. Rename a day of the week to Mad about Mondays and expand on the theme. Tell students, mad about means to like something a lot. Ask students what are they mad about.
Learn More: Attentionology
12. Retelling with Wordless Books
Students will utilize brilliant storytelling skills and hone their ability to make connections with this interesting intentional activity using wordless books. Allow students to review the pictures before retelling the story.
Learn More: Paige Bessick
13. Picture Books and Emotional Literacy
Picture books are splendid tools for intentional learning by providing children an opportunity to develop social-emotional skills and empathy. Choose a wordless picture book and have a mindful discussion about the character's feelings based on what is happening in the story.
Learn More: Reading Rockets
14. Intentional Snack Time
Serve intentional activities for snack time! Kids can count their snacks, measure quantity, make shapes, or evaluate the taste and textures of the snack. Pretzel sticks, Goldfish, and animal crackers make delicious teachers!
Learn More: Early Learning Ideas
15. Tap It, Clap it, Stomp It, Jump It
Intentional activities can benefit fine motor skills and phonological awareness. In this activity, kids will also demonstrate they can work cooperatively in group settings. To be star students they will clap, tap, stomp, or jump to the tune of Mary Had a Little Lamb while breaking words into syllables.
Learn More: Douglass Cherokee Head Start
16. Classifying and Sorting
Higher-order thinking skills are sharpened in this math-based intentional activity. Provide students with a random sampling of objects like buttons, crayons, and beads and let them decide how to sort the chaotic items.
Learn More: Justifying Play-Based Learning
17. Let's Go Shopping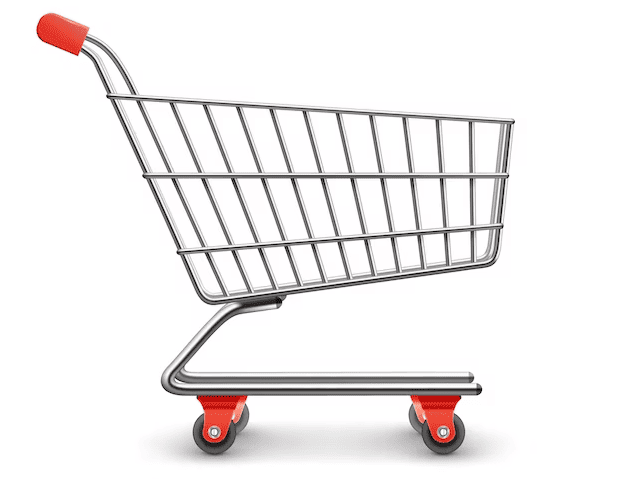 Everyday concepts like shopping can be awesome intentional learning activities for problem-solving. Make shopping lists of items from a grocery circular and have them locate the items in the circular. Next, set up real food items in the classroom and have students shop with fake money!
Learn More: The Genius of Play
18. Classroom Jobs
Students will be mindful of following directions and collaborating with peers with this intentional activity. Create a classroom job chart or task cards that define daily classroom routines. Students will choose their perfect role and take an active process in maintaining an orderly class!
Learn More: Elementary Nest