The first day of class can be intimidating for both students and teachers. One of the best ways to kick off the first day is to include some simple activities, fun games, and icebreakers to help the class familiarize themselves with each other. We've compiled a list of 19 introduction activities to turn that first-day anxiety into a great start to an awesome year!
1. Have a Paper Ball "Fight"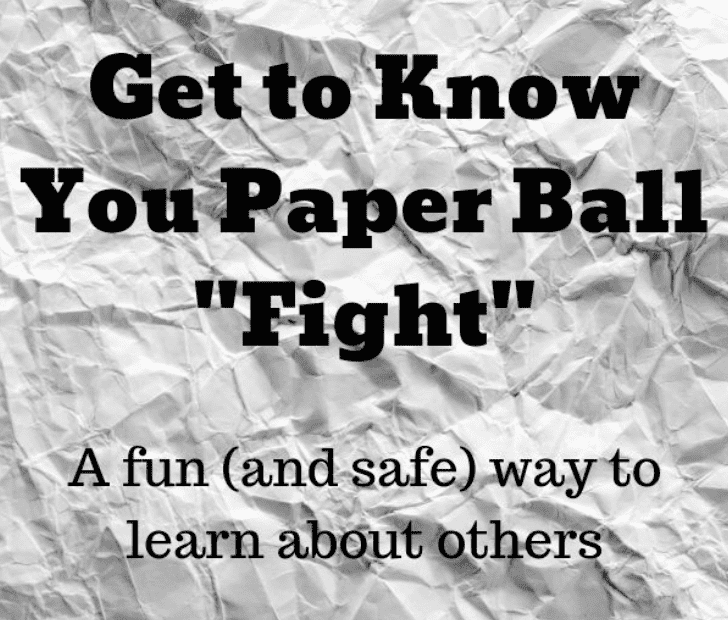 Who doesn't love an activity that serves as both a game and an introduction? Write questions on paper, have a "paper ball fight", and then spend time answering each question.
Learn More: That After-School Life
2. M&M Get to Know You
All you need for this great game are icebreaker questions and different colored candy. Each student will receive a bag of colorful candy. Using the legend, they will take turns answering different humorous and informational questions based on the candy colors.
Learn More: She's Crafty Crafty
3. Beach Ball Game
This game of introductions only involves a beach ball and a marker. Write questions on the ball and have students take turns passing it to each other and answering the questions.
Learn More: Joy in the Journey
4. Classmate Bingo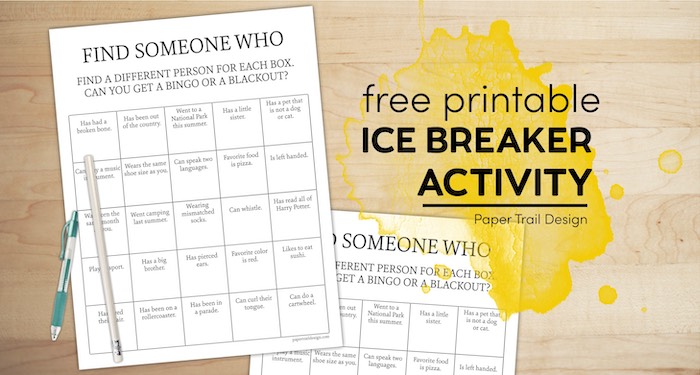 This activity puts a twist on a classic game: Bingo! Each student will get a copy of this paper. Have them ask their classmates to sign each box until someone gets "bingo".
Learn More: Paper Trail Design
5. Puzzle Piece Activity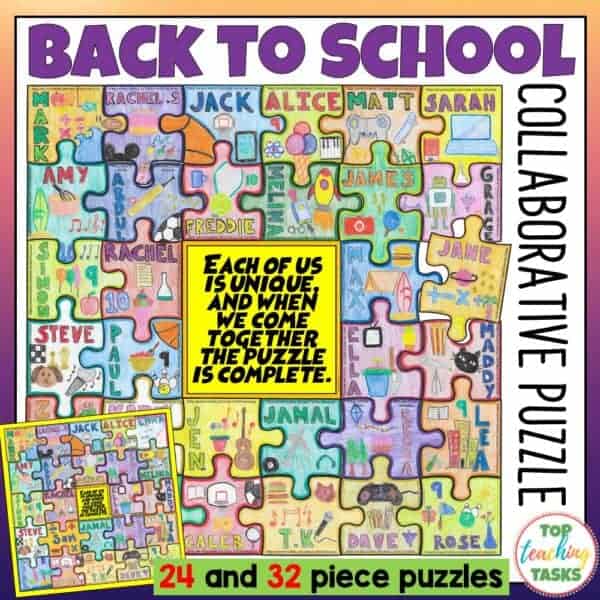 Coming up with ideas for breaking the ice can be exhausting. Thankfully, this easy project can help students get to know each other and create a sense of unity in the class. Each student will fill in their puzzle piece with pictures and information about themselves.
Learn More: Top Teaching Tasks
6. Play Would You Rather
Would you rather is a fantastic game for breaking the ice. It's a great way to highlight similarities and differences between students. Cut out the questions and you're ready to play.
Learn More: Skip to My Lou
7. Question Jenga
Who doesn't love Jenga? This fun twist on an already popular (and classic) game provides students with a chance to work together. Write questions (or tape them) onto Jenga blocks and then have students play Jenga like they normally would; answering a question each time they pull out a block.
Learn More: Raising Memories
8. Take What You Need
Taking what you need involves toilet paper, students, and a great time. Tell the students to "Take as much as they need" when passing out toilet paper. Then, explain that students will share one fact about themselves for each square they took.
Learn More: Counseling Essentials
9. Switch Sides
This is not only a fun way to get to know one another, but it's also a great physical activity! All you need is a tape and a list of "switch sides if" statements such as "Switch sides if you prefer Summer more than Winter". Each person will start on the same side of the tape. After each statement, people will move to show which side "represents" them.
Learn More: Mommies Hobbies
10. Heads or Tails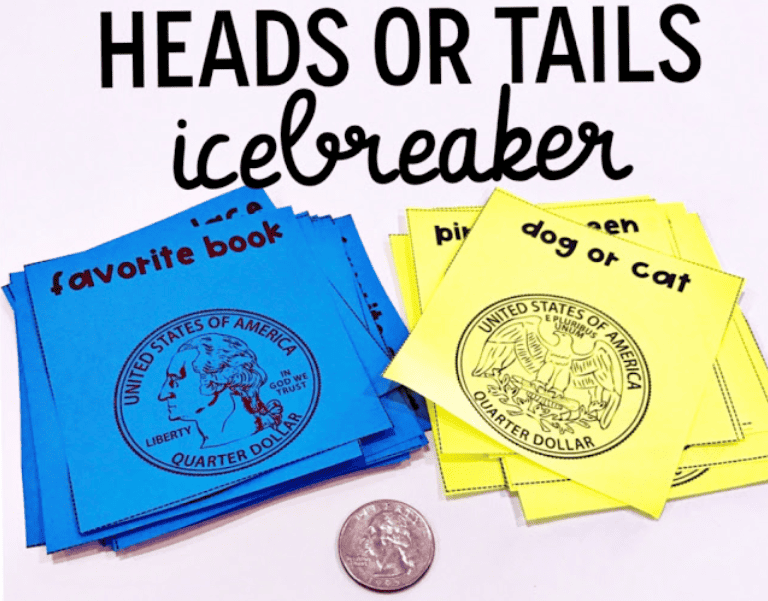 Heads or tails is a great getting-to-know-you activity. All you need is a coin and a deck of heads or tail cards. A person will flip a coin and then answer the question based on whatever it lands on.
Learn More: Smitten With First
11. Dice-Breaker
This introduction requires dice and this key. All the students need to do is roll the dice and answer the corresponding question.
Learn More: K and M Classroom
12. Getting to Know You Bag
This activity could require more than one day to complete as students might want to take their bags home and fill them with items that represent them. If you don't have time for that, have students draw pictures or write about items they would put in their bags.
Learn More: First Grader At Last
13. Fortune Tellers
Who doesn't love to make and play with a fortune teller? This awesome resource requires paper, scissors, and coloring tools. After the fortune teller is made, students can ask each other questions to get to know one another better.
Learn More: Pathway 2 Success
14. 2 Truths and a Lie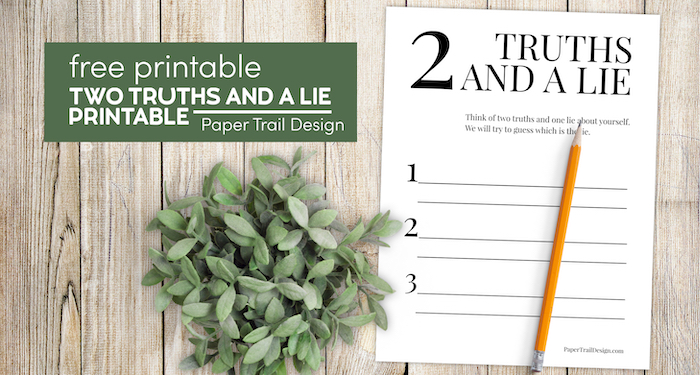 Two truths and lie involves students writing down three facts; two that are true and one that is a lie. Next, students will share these three facts with each other and take turns guessing which two are true and which is the lie.
Learn More: Paper Trail Design
15. Question Sticks
We love fun and simple activities. All you need for this one is popsicle sticks, a marker, and a cup. Write questions on each stick. Have students then take turns answering each question.
Learn More: Peace, Love, School Counseling
16. Guess Who
Guess Who is such a fun game to play to get to know each other. For this game, students will fill out the forms. After turning the forms in, the teacher will read the information aloud and the students will take turns guessing whose card it is.
Learn More: Create Abilities
17. Comparison Game
This game is perfect for helping students get to know their classmates. The teacher can project this list on the board and students can walk around with lined paper. Ask them to go around the classroom, they will write the name of the person who fits the description of that number.
Learn More: Mind Sparks
18. Chit Chat Cards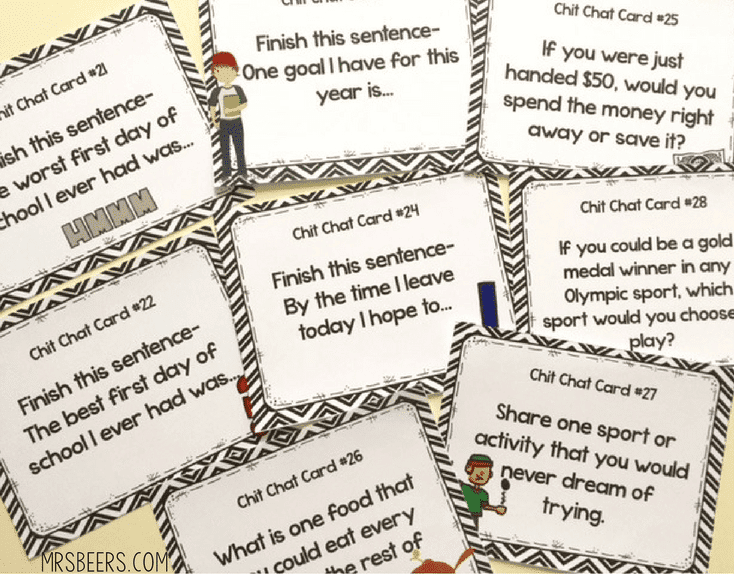 Icebreaker questions are a great way to break the ice between classmates. Print off these questions and have students answer them in small groups or in pairs.
Learn More: Mrs. Beers
19. Rainbow Introductions
Who doesn't love a fun introduction art activity? All you need is white paper, colorful paper, scissors, and glue. Have students write their names on a cloud. Each part of the rainbow includes a fact about the student or a characteristic describing them.
Learn More: Tunstall's Teaching Tidbits