It is important for students to understand that there are three different branches of the U.S. Government: the executive branch (president or governor), the legislative branch (Congress), and the judicial branch (courts, led by the Supreme Court). The three branches of the U.S. government were set up as a checks and balances system (separation of powers) so that one arm of government does not have more power over another; this is the premise of the United States' democracy. These history-social science activities are designed to help elementary students learn more about the judicial branch of government and the layers of government, especially the Supreme Court.
1. Interactive Whiteboard Activity
Use this whiteboard activity to teach kids about different court systems (including federal courts and the Supreme Court) and procedures in the U.S. Government, increasing their knowledge about civics government social studies - history, and the judicial branch. This activity is great for classrooms with two teachers so that it can be taught in stations.
Learn More: US Gov Unit 5
2. Ben's Guide to the US Government
This pre-made digital activity (great for a digital classroom or as an activity for distance learning) was created by the U.S. government for kids aged 4 and up to explain to them the different facets of the branches of government work, including the judicial branch and the Supreme Court. Kids can pick a path based on their age and explore until their heart's content.
Learn More: Ben's Guide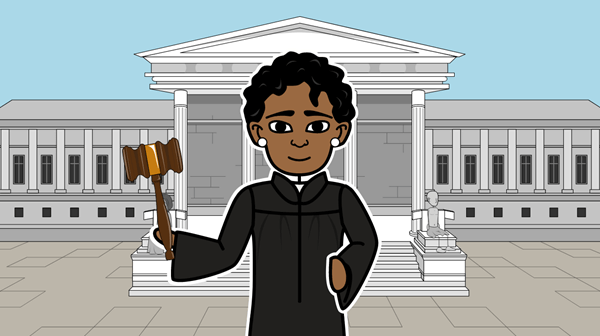 This site gives examples of storyboards that talk about different elements of the Supreme Court including its history, significant cases, and judges that have made a big impact. Students can use these examples to create their own storyboards to tell the story of the Supreme Court.
Learn More: Story Board That
Give students a taste of what it is like to be a part of the Supreme Court using these resources on setting up a mock trial and running a government simulation. Students can choose to be an attorney, a witness, or a judge and try cases of their own through this interactive resource.
Learn More: What The Teacher Wants Blog
5. The Importance of Independence
Judges are tasked with removing their biases when hearing, and making difficult decisions on, important cases, as well as they are not to be influenced by outside sources. This jigsaw activity dives into how this works in reality and the challenges judges face in the context of the United States.
Learn More: AJS
Set up your own United States court system with this interactive government through games where students hear arguments and get a firm grasp on how to make their own rulings.
Learn More: Brain Pop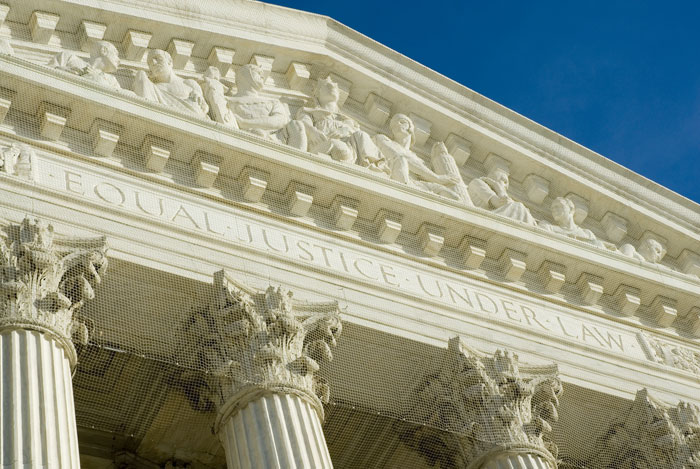 Make learning the branches of government fun with this set of trivia questions and quizzes that also tracks real-time student data. Kids can go head to head over knowing all of the information about important decisions the Supreme Court has made and general knowledge about the judicial branch.
Learn More: Fun Trivia
Not everything makes it to a federal court; challenges can often be addressed at the local or state level of the judicial branch. This game allows players to help citizens with everyday issues get the justice they desire.
Learn More: iCivics
9. Community-Sourced Games
This site is a collection of games that help students practice their knowledge of the Supreme Court, including real-life Supreme Court cases. These games were made by teachers, for teachers, and are designed to be engaging as possible.
Learn More: Word Wall
This lesson plan addresses the question on everyone's mind: what is the point of the Supreme Court? Students learn about why the Supreme Court was created and how they are upholders of the United States Constitution.
Learn More: Consource
The United States Citizenship and Immigration Services organization created this lesson plan to teach students about citizenship and the judicial branch. What better way to learn about the federal government than from the government itself?
Learn More: US CIS
Focus on actual Supreme Court cases to learn about the process of hearing a case and making Supreme Court decisions. Do you think they made the right call based on what you know about the current government?
Learn More: American Bar
13. Our Role in the System
Tired of hearing "why do I have to learn this"? This lesson immerses students in how the judicial branch works for them, and what responsibilities they have to keep our democracy running.
Learn More: Courts.ca.
Get students involved right in the action by having them write a persuasive essay arguing for or against a constitutional right.
Learn More: Courts.ca.gov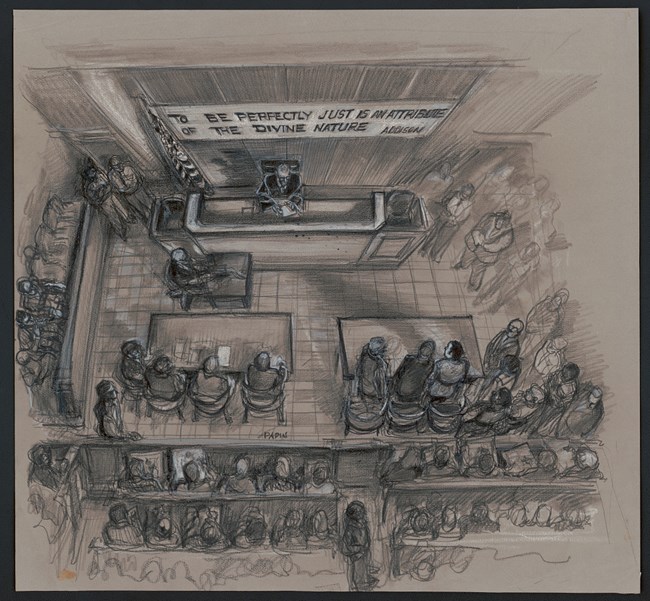 The Supreme Court can seem like this far-away place that does not affect us, which is why it is important for students to understand how the judicial branch works at the local and state level. This lesson plan involves researching the local court system, and comparing and contrasting it with larger courts.
Learn More: NPS
16. Simulating the Supreme Court
Come on down to the grand court of the land! Here, students will learn the basics of the Supreme Court, and how it relates to the other two branches, and complete a simulation activity with an actual court case from start to finish through these government resources.
Learn More: EDSITEment
17. What's the Difference?
When people think of going to court, they are most likely thinking of the court shows that have someone on trial for a crime; this is called criminal court. There is also the civil court that handles matters such as owing someone money or causing property damage. This lesson plan explores how these two types of courts function in the U.S. Government.
Learn More: Cyberlearning World
Remember the system of checks and balances? Here's where checks come into play. Students will learn about how the judicial branch determines if legislative or executive branch members did something that was unconstitutional.
Learn More: U4SC
Although federal and state courts are both parts of the judicial branch, they have some key differences. Use this set of activities including a video, graphic organizer, and hands-on activity to explore the areas of overlap and dissimilarity.
Learn More: Teach Simple
Being Supreme Court Justice requires critical thinking to make the best judgment. Now students can do that, too, with this lesson plan that includes rankings of constitutional rights, discussion prompts, and other engaging activities.
Learn More: US Courts