To help your little one get acquainted with the heart of the home and learn how to use all kitchen equipment safely, try a few of our top picks for teaching kitchen safety! From safety quizzes to safe food handling practices and fire safety lessons, we've got something suited to all ages. So, without further adieu, we invite you to get into the kitchen with your kiddos and whip up a storm!
1. Safety Quiz
Create a quiz that tests children's knowledge of kitchen safety. Be sure to add questions that focus on various aspects such as proper handwashing, knife safety, and food handling. Once they've correctly answered each question, invite them to demonstrate some of their newly acquired knowledge.
Learn More: Study
2. Kitchen Equipment Match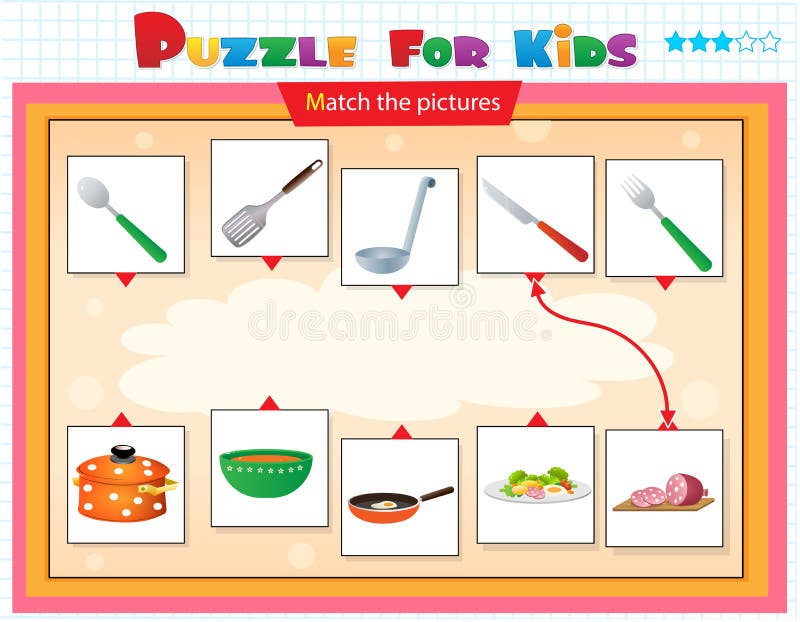 Have your children match kitchen equipment with its corresponding use. This will help them learn the names and purposes of different tools and make using them safely, easier!
Learn More: Dreamstime
3. Label the Kitchen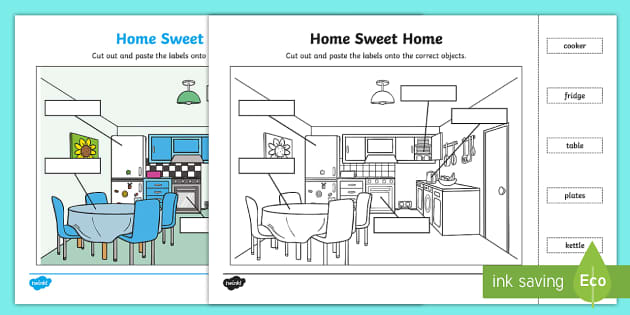 Challenge your littles to label different kitchen items such as the stove, sink, and refrigerator to help them identify kitchen areas and items and further promote the importance of organization in kitchen safety. 
Learn More: Twinkl
4. Oven Mitt Decorating
Kids can decorate oven mitts with fabric markers or paint to make them more fun and personalized. This way, they'll be more inclined to use them when handling hot items.
Learn More: Coupons Are Great
5. Safe Food Handling
Teach children about safe food handling practices. One place to start is with hand washing before handling food and keeping raw meats separate from ready-to-eat foods. You can explain that this prevents food contamination and promotes all-around safety.
Learn More: Food Safety News
6. Knife Safety
We all know that our littles like to experiment. However, when knife usage is concerned, they should first be taught how to safely handle these utensils. Teach your kids how to properly hold and use a knife and always cut away from the body to prevent accidents.
Learn More: Krudo Knives
7. Recipe Analysis
Have children analyze a recipe for potential safety hazards such as using a hot stove or sharp knives. This will help them identify and avoid potential hazards when cooking; rather asking for assistance at these points as opposed to going at it alone.
Learn More: Teachers Pay Teachers
8. First Aid Kit Creation
Rope your children into creating a first aid kit that can be stored in the kitchen in case of any accidents. Be sure to include items such as band-aids and burn ointment. Beyond this, you can teach them how to handle minor injuries that may occur in the kitchen.
Learn More: Happy Toddler Playtime
9. Fire Safety
Another important aspect of kitchen safety is learning how to handle fire. Teach your kids the importance of not leaving cooking food unattended and learning how to use a fire extinguisher to prevent and handle fires should they occur.
Learn More: Fire Safety Tips
10. Utensil Scavenger Hunt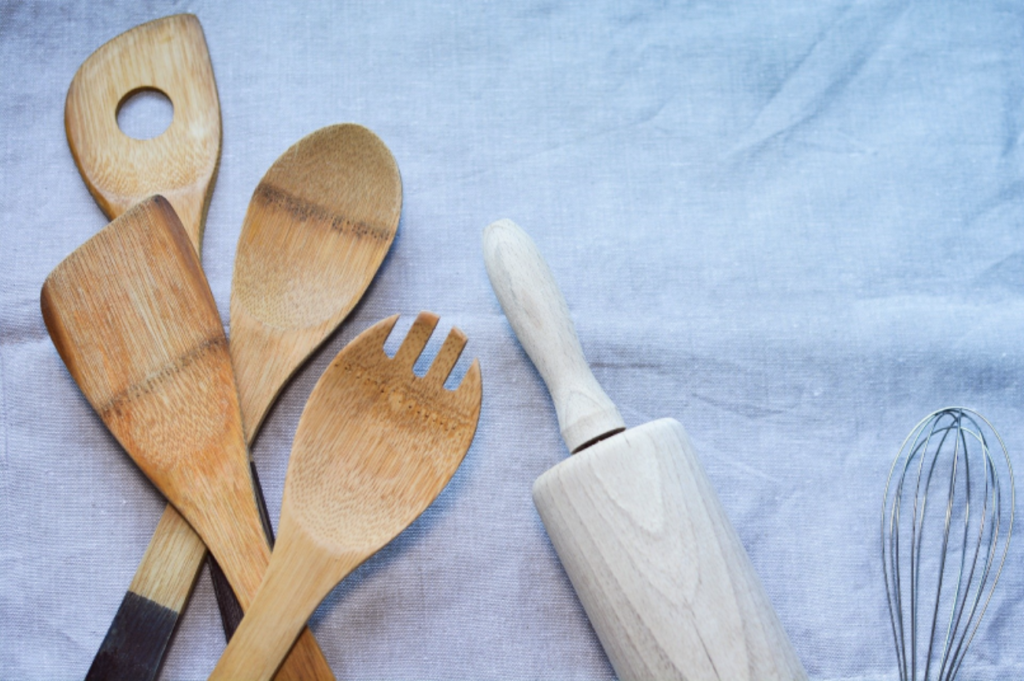 Create a scavenger hunt where kids have to find specific kitchen utensils. This will help your kids identify their uses and discover more about how to use them safely.
Learn More: NCSU Edu