Lab Week Games are an annual celebration held in April to promote medical lab field professionals' work to the public. Host events for Lab Week in your own classroom--or use these games anytime!
As a former teacher, I really struggled with finding engaging activities to kick the year off, for "lame duck days" (think: the day before a break) or finishing the year strong. Whether you celebrate Lab Week or not, hopefully, these activities will inspire you and your students!
Lab Week Games for Preschool
Start the activity by playing "20 Questions" (with the answer being "a scientist") to get your students to start to think about science. Then, celebrate lab week games by reading about Dr. Salk, who was a pioneer in ending the polio epidemic by reading Thank you, Dr. Salk! Finish your celebration by making cards to send to lab workers.
Learn more: Amazon
2. Tha-Thump! Hear Your Heart
Have you ever wondered what happens to your heart when you exercise? First, have students complete their "stethoscopes". Then, have students participate in a science-themed relay (like dressing up like a scientist or using syringes to fill a bucket). Once the relay is over, students can listen to each other's hearts and hear the difference!
Learn more: Science Buddies
3. Did You Wash Your Hands? 
Washing your hands before and after starting lab work is an important part of each lab worker's job and a critical building block in laboratory education. See who can do the best job the fastest! This is also a great way to teach little ones to wash their hands better!
Learn more: Science Buddies
Lab Week Games for Elementary School
4. DIY Coats for Laboratory Week
Purchase lab coats or goggles, fabric markers, and other decorations for students. Let them design their own lab coat or goggles and vote on the best as one of the week's fun events. Maybe they are going to be the next Marie Curie!
Learn more: Science Wear
5. How Clean Are Your Hands?
Teach older students about the importance of washing their hands, too, with a few Ziploc baggies and a loaf of bread. While the results might take a few weeks, hopefully, they will remember the lesson of good handwashing forever!
Learn more: Mott Children
6. The Mysterious Disappearing Egg Shell
You don't need any special laboratory supplies for this activity! With a few household items, you students can watch an egg shell disappear before their very eyes! All you need is a few mason jars, some white vinegar, and an egg.
Learn more: Premeditated Leftovers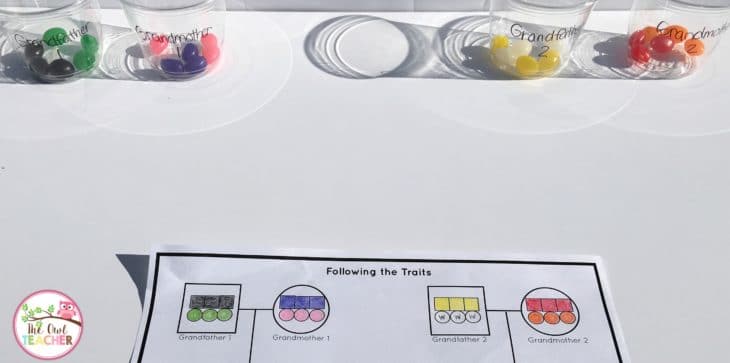 Starting with a pencil dot, tape, and string, students can review their measuring skills and get a hands-on understanding of the size of common laboratory specimens like viruses! This is a great activity to take to your school's gym or outside--or extend this activity for older students by using it as an introduction to discussing careers (including medical laboratory technicians) that work with tiny organisms like viruses.
Learn more: Science Buddies
Lab Week Games for Middle School
Learn about acids and bases with a little help from red cabbage! The red cabbage juice will change color depending on whether it is combined with an acid or a base.
Learn more: Bearded Science Guy
Students can wrap up lab week events with a tasty cell model using Ziploc bags, jello, and candy pieces. Up the ante by offering prizes for the most creative!
Learn more: Adventist Circle
12. Lab Week Scavenger Hunt
Keep it simple by hiding pictures of scientific equipment around the classroom or ramp up the fun by hiding clues that have to be deciphered before students can claim their prize!
Learn more: Four Around The World
Spend some time talking about famous scientists (or better yet, let students research and present on scientists before you begin this game). Then, place the name of a scientist on a sticky note on each student's forehead. They have to ask each other yes or no questions to figure out who they are--first to figure it out, wins!
Lab Week Games for High School
14. Berry Cool DNA Experiment
Again, only using simple household supplies and a strawberry, students can extract DNA from the berry in just a few minutes. This quick and easy experiment is fascinating, and might just spark interest in a budding geneticist.
Learn more: Research Parent
15. Program a Covid-19 Case Simulator
Introduce your students to how diseases are transmitted from the common cold to current and past pandemics with this online simulator. This is a great opener to discussing super-bugs, bacteria, viruses, and more!
Learn more: Science Buddies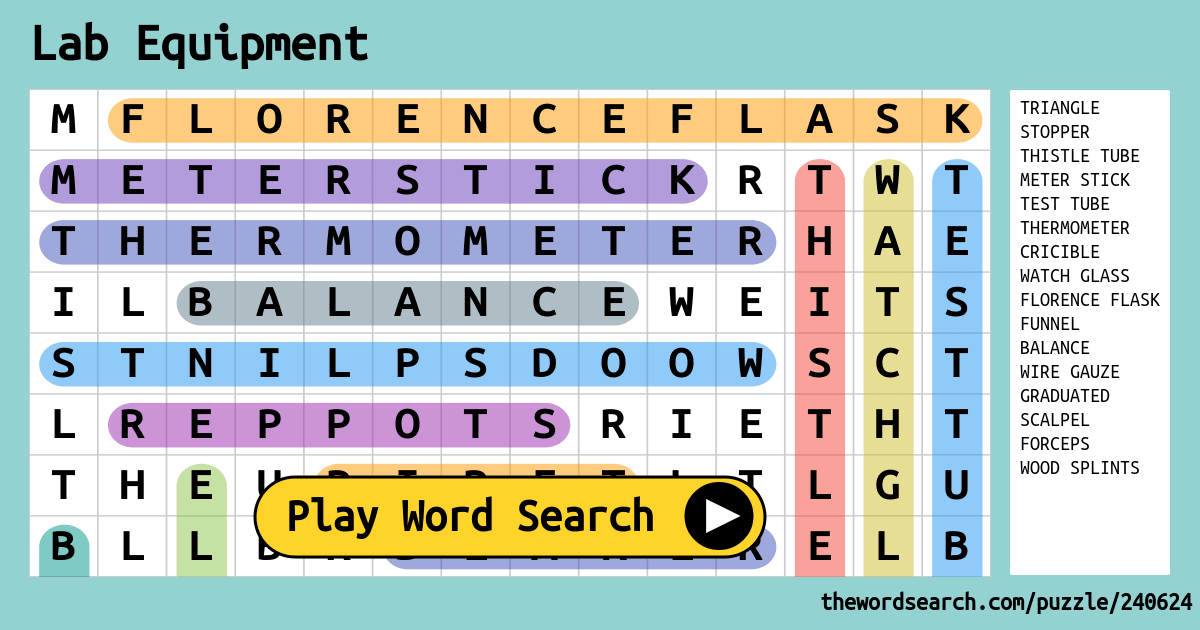 Review or introduce new vocab terms to your students with a variety of word searches. Maybe you can even give a few extra-credit points for illustrating the terms or to whoever finishes first!
Learn more: Word Mint
17. Virtual Water Testing 
Complete this interactive water-testing game online and learn about common laboratory items, lab procedures, and more! This is great if you don't have access to a lot of equipment, or if your students need to complete work virtually.
Learn more: NMSU Edu
See which team of students can keep the most people alive with this interactive web game! The gameplay reveals the complexity of dealing with disease outbreaks, along with educating students on some interesting science history along the way.
Learn more: Outbreak Squad
Enjoy a tasty treat and a laboratory break after learning about how dissolving chemicals in water changes the freezing point of a solution. This activity even includes equations for a more detailed explanation of the process.
Learn more: Science Buddies