The Earth's atmosphere consists of six layers in a layered pattern, including the troposphere, stratosphere, mesosphere, thermosphere, ionosphere, and exosphere. Putting these complicated terms into understandable activities for kids can help teach them the basics of what happens in each layer. Additionally, using hands-on educational activities can get them in touch with each gaseous layer as well as discover how the layers interface with one another.
LEARNING THE BASICS
1. NASA's Climate Kids Website
With incredible visuals and virtual manipulatives, ClimateKids starts kids at the bottom of the webpage at Earth, then scrolls up through each different layer. Kids will see how the elevation changes along with the colors of the sky while learning quick facts about each layer as they scroll up.
Learn More: Climate Kids
2. Paper-Strip Chart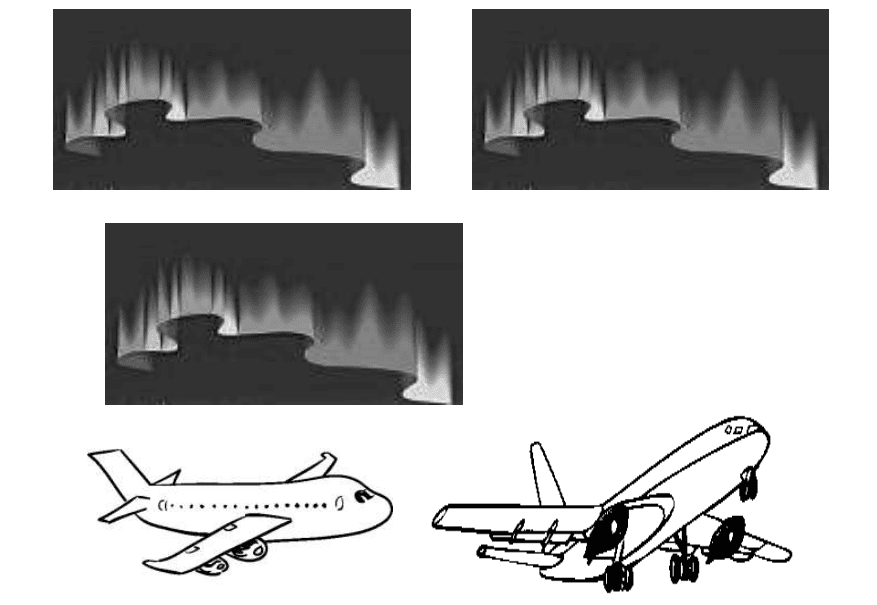 For this DIY activity, have kids cut strips of different colored paper, before creating their own charts. They can then label and draw what happens in each layer. For example, in the troposphere, airplanes fly and weather patterns are formed.
Learn More: NOAA
3. Circle Layers
For scaffolded learning, make a circle for each layer of the atmosphere, gradually increasing in size, and labeling each one. On each circle, have kids write interesting facts that they've learned.
Learn More: Homeschool Den
4. Liquid Density
This layered visual container brilliantly illustrates the atmospheric layers. To a clear cup, kids carefully add dirt for the Earth's crust, then honey, corn syrup (dyed blue), green dish soap, water (dyed red), and vegetable oil. Make sure to discuss what happens in each layer as you add it to the cup.
Learn More: Line Upon Line Learning
5. Rock Bottles
Have kids use colored aquarium rocks to represent the different layers within a recycled bottle. Print out a guide to the Earth's atmosphere, have them attach it to the side of the bottle, then use it as a guide to add colored rocks before labeling each layer.
Learn More: Solagratiamom
6. Educational Videos
Kids often learn best when they can visualize and hear information. This video shows amazing 3D visualizations of the atmosphere, explaining each layer and its purpose. The "Dr. Binocs" show is a classic go-to for reliable information presented in an engaging style.
Learn More: Peekaboo Kidz
7. Sing!
Putting facts to music can help kids remember important vocabulary. Parodies can make the song familiar if the kids already know the tune. These two songs follow Bruno Mars' "Grenade" & Justin Bieber's "Baby." Kids are sure to enjoy learning about the order of the earth's layers and basic facts.
Learn More: LKPeeps114
TROPOSPHERE
8. Weigh Air
Have kids blow up two balloons to equal size before attaching a piece of tape to each one. Attach both balloons to opposite ends of a dowel suspended from a string tied to the middle. Kids then poke a needle through the tape and watch the balloons as the air slowly leaks out.
Learn More: Ducksters
9. Prove Air Exists
For this experiment, have kids crumple paper and stuff it into a clear glass. Next, fill a large bowl with colored water before flipping the glass upside down and pushing it into the water. Point out that air takes up space, keeping the paper from getting wet.
Learn More: Carrots are Orange
10. Cloud in a Jar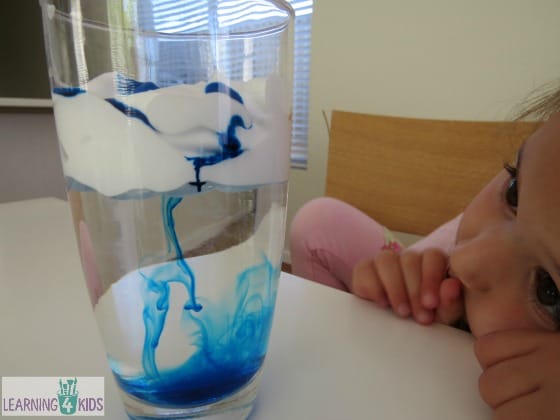 Watch it rain! Kids add water to a clear glass and squirt shaving cream on top, covering the water. Next, squeeze drops of blue food coloring on the shaving cream and watch as the "water" travels through the "cloud" and rains!
Learn More: Learning 4 Kids
11. Water Cycle in a Bag
On a resealable bag, have kids draw a sun and a cloud with a marker. Fill the bag with 1/4 cup of colored water and seal it tightly. Next, tape it to your window and watch the water evaporate, condense, and precipitate!
Learn More: Playdough to Plato
12. Tornado in a Bottle
Weather in the troposphere can be violent. Have kids fill one empty 2L bottle with dyed water and add some glitter. Next, have them connect the two bottles neck to neck and tape them tightly with duct tape. Flip the bottles over while gently rotating the creation to see a DIY tornado!
Learn More: Ingenium
13. Types of Clouds
Use cotton balls to demonstrate the shapes of different cloud types. Pair a book like National Geographic Kids' Clouds. Kids recreate the types of clouds with cotton balls, glue them to a blue background, and label them before going cloud hunting outside!
Learn More: Living Life and Learning
STRATOSPHERE
14. Ultraviolet Radiation Art
Demonstrate the sun's UV rays with simple construction paper. Using two pieces, kids cut out designs from one, and gently tape them to the background. Lay them outside on a sunny day for several hours before removing the designs to see the faded paper.
Learn More: MetroParent
15. Airplane Turbulence
Where airplanes fly, the air gets thicker – like gelatin – and the plane is surrounded by force. Kids demonstrate this by pushing an object into the center of the Jello. They can shake it, but notice that it doesn't move – just like real engines!
Learn More: SOAR
16. See Gas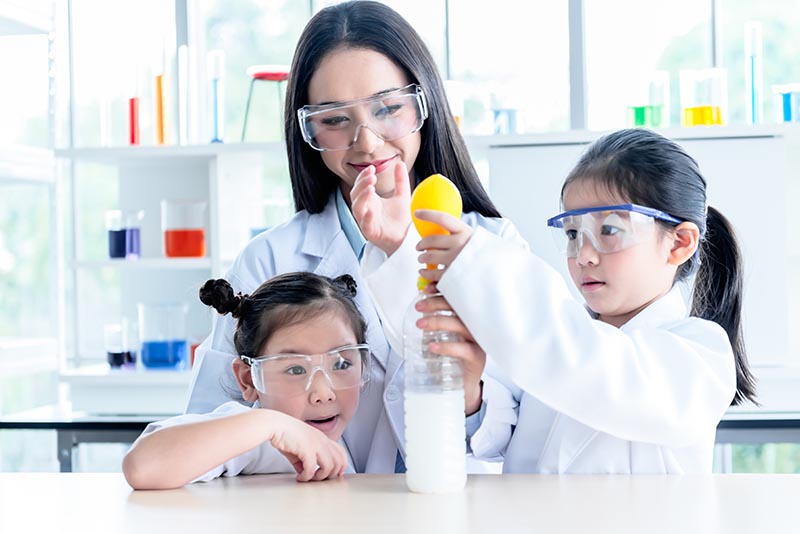 Simulate ozone layer gases with this hands-on activity. Kids fill a balloon with baking soda before adding 1/4 cup vinegar to a 12 oz. empty bottle. Next, carefully hook the balloon to the hole, and then let the baking soda flow in. Watch as the balloon inflates with carbon dioxide!
Learn More: Children's Museum of Sonoma County
MESOSPHERE
17. Asteroid Art
Tiny asteroids form meteoroids, creating our shooting stars. Discuss asteroids while kids divide the clay into small pieces. Then have them reattach, and smash them twice with their knuckles. This is how asteroids form – tiny bits of rock and dust that clump together.
Learn More: Universe Awareness
THERMOSPHERE
18. Visit the International Space Station (ISS)
Hop inside the International Space Station with astronaut Chris Hadfield as he teaches these video lessons while floating through space. Kids will be amazed as he cooks, sleeps, cries, wrings out a washcloth, and answers questions.
Learn More: Canadian Space Agency
19. Northern Lights Simulation
Reinforce your Northern Lights lesson with this musical activity. Put different color glow sticks in glasses of differing amounts of water. When you tap on the glass, aura escapes, simulating the aurora borealis and creating beautiful music!
Learn More: ThreadBanger
EXOSPHERE
20. Flinking
Begin by discussing thin air in the exosphere and gravity on earth. Next, give kids each a balloon with string and challenge them to weigh it down to make it "flink" – neither float nor sink. Notice how gravity pulls down, while helium – lighter than air – pulls up.
Learn More: Left Brain Craft Brain
21. Design a Satellite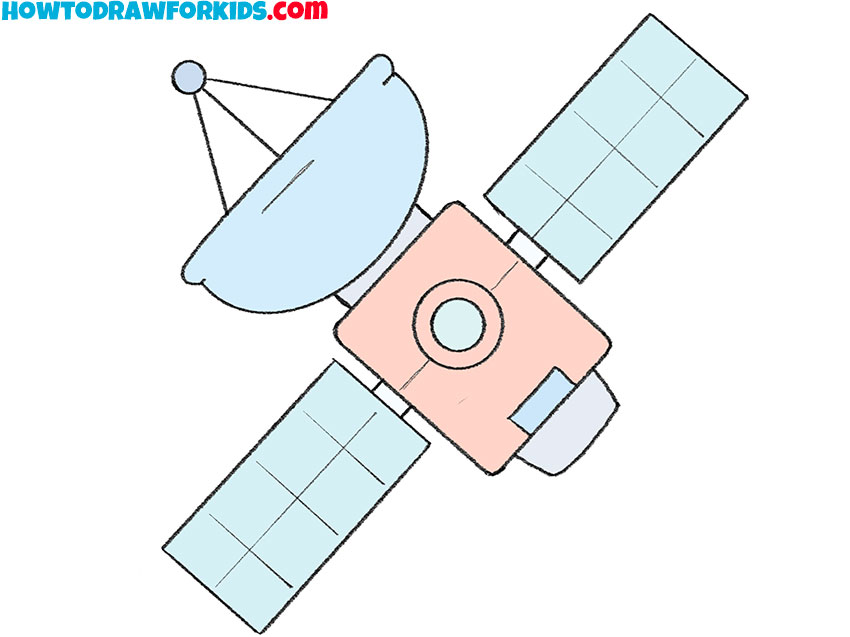 Use a simple drawing tutorial to teach kids how to draw a basic satellite. Then brainstorm what their unique creations would look like while discussing all that they've learned about space. What parts should a satellite include as it orbits in the outer layer of the earth?
Learn More: How to Draw for Kids